Just a hop across the bay from Phuket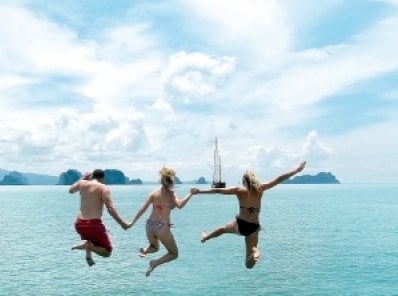 PHUKET: With traffic, construction and tourist arrivals all on the rise here in Phuket, its island paradise factor is easily lost amid the flurry of commerce.

But Phuket is located in one of the most scenic regions on Earth, and little pieces of paradise do remain within very reasonable price – and boat – range.

One such gem is Koh Yao Noi, touted as "Phuket 20 years ago". An overnight stay on this rustic getaway can cost you less than 1,000 baht per person.

First you fill up the tank of your motorbike (100 baht) and drive to Bang Rong Pier in Pa Khlok. From there you catch something that resembles an over-sized longtail boat, which leaves hourly between 9am and 4pm, for 120 baht per person.

The deck hands haul your motorbike onto the bow for an extra 150 baht. They secure it with a sturdy bit of rope, so no worries there about your transport ending up on the bottom of Phang Nga Bay. Speedboats also leave on a regular basis, but have a "no motorbike" policy.

Then off you putter for about an hour. You can swelter with the locals in the covered area or lounge among the motorbikes up front – either seat is a true travel experience not to be missed.

The boat glides past endless mangroves, azure waters and limestone cliff islands, reminding you that paradise really does lie at your fingertips here.

First stop is the larger and even more undeveloped Koh Yao Yai. Stay on board to reach Koh Yao Noi about 10 minutes later.

The two islands lie in the middle of Phang Nga Bay, and both are home to small, extremely friendly Muslim villages. Koh Yao Noi has 4,000 inhabitants, two schools and a hospital – and one 7-Eleven. No Tesco, no Big C and almost no cars.

It takes about 35 minutes to drive the ring road covering the southern part of the island, during which time you pass three long beaches with panoramic views of the limestone archipelago in the distance, undisturbed by sun loungers, umbrellas or bikini-bottoms.

You will also pass through scores of palm trees, rubber plantations and villages lined with flowering bushes and busy with locals going about their daily lives.

Drive slow, as numerous chickens and a monitor lizard or two will be sure to cross your path.

Many places offer accommodation, particularly along the beaches. Sabai Corner is a quaint little place at the bottom of Pa Sai Beach with cottages for rent. Get the two-story cottage that sleeps seven with a bunch of mates and you'll be laughing – the nightly rate is 1,500 baht, which split seven ways is 215 baht each a night.

Included in the room rate is your own kitted-out kitchen, three balconies and a trickling river below.

Spend the days reading books, sunning, swimming or soaking up the stunning scenery (0 baht). Or if you're the active type, rent a bike from a shop opposite the hospital (200 baht) and venture to the north end of the island which has terrain perfect for climbers (0 baht).

You're spoiled for choice with local Thai food, and a slap-up meal won't cost over 100 baht.

With all this so close and affordable, there really is no excuse.

Let's just hope Koh Yao Noi is able to maintain its undeveloped charm well past 20 years from now.
— Alexandra Andersson
Keep in contact with The Thaiger by following our
Facebook page
.
Out of 37 countries, Thailand has the worst pension system, says Bloomberg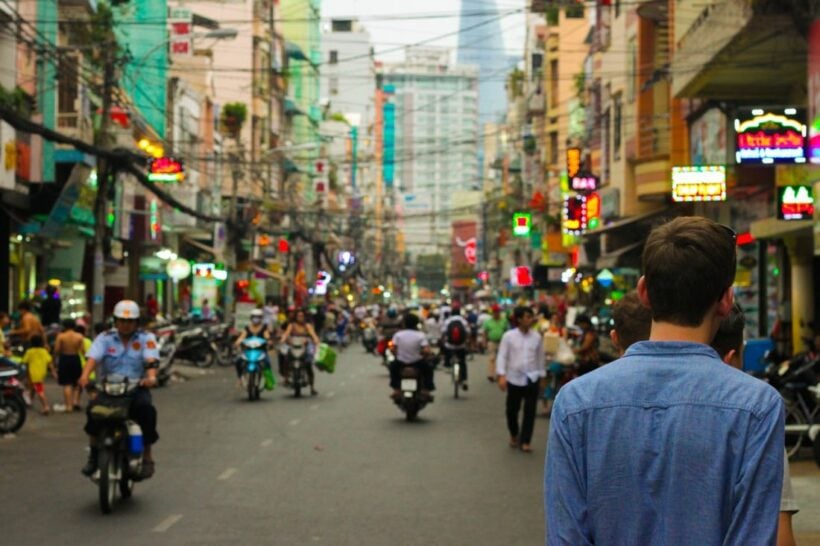 Thai Residents reports that on Sunday, Bloomberg published an article on the world's best pension systems, using information gathered from the 2019 Melbourne Mercer Global Pensions Index.
The survey looked at the pension systems of 37 countries with metrics including employee rights, savings, the number of homeowners, growth of assets, and growth of the economy. The purpose of the analysis was to determine what was needed to improve state pension systems and to gauge the level of confidence citizens had in their state pension system.
The Netherlands and Denmark were found to have the world's best state pensions, with Australia, Finland, Sweden, Norway, Singapore, New Zealand, Canada, and Chile next. Out of all 37 countries, Thailand finished last, with what the report described as an extremely ineffective and ambiguous system.
"Thailand was in the bottom slot and should introduce a minimum level of mandatory retirement savings and increase support for the poorest."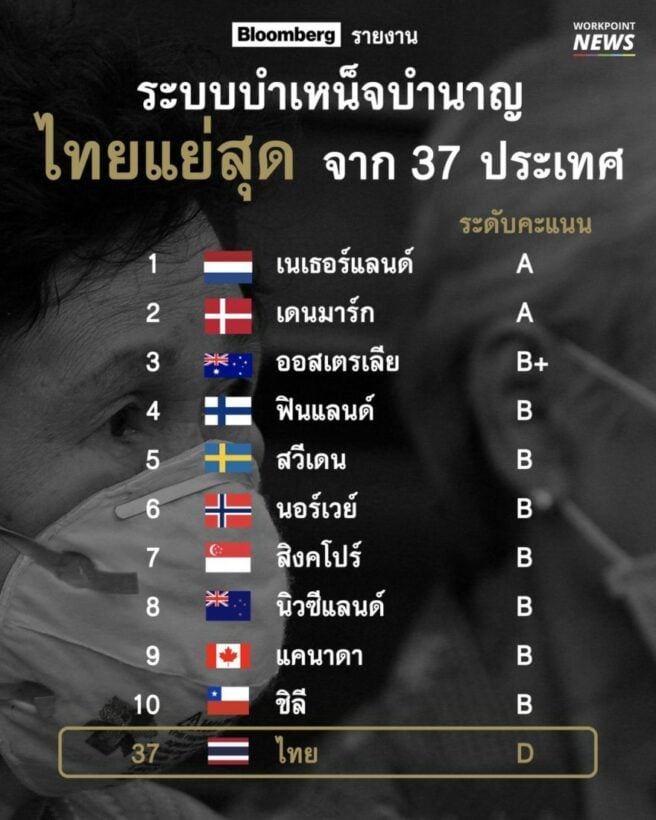 Photo: WorkpointNews
Thai Residents states that only those employed within the government system in Thailand are eligible for a pension based on salary. For most Thai citizens, pension amounts vary from 600 baht to 1,000 baht a month, depending on the recipient's age.
A report carried out by The Securities and Exchange Commission (SEC) advises Thai citizens to have at least 4 million baht saved by the time they retire, but Thai Residents reports that 60% of Thai retirees have less than 1 million baht in savings, with one in three citizens who have reached retirement age are forced to continue working in order to survive.
SOURCE: thairesidents.com
Keep in contact with The Thaiger by following our
Facebook page
.
Tax on salt content being considered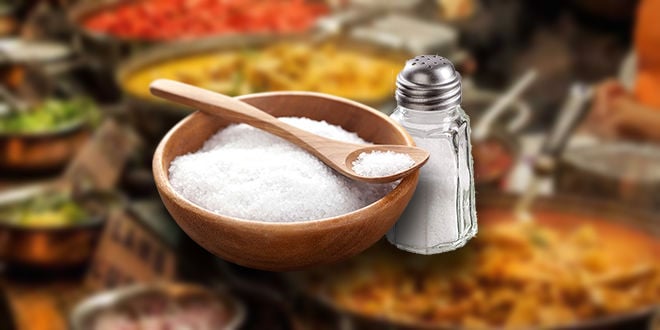 The Excise Department is considering imposing a tax on the salt content of food to encourage food producers to reduce the sodium content of snacks, instant noodles and seasoning cubes.
The director of the Office of Tax Planning said that the department is discussing a limit on the amount of sodium food can contain, in line with the standard set by the World Health Organization (WHO), which is 2,000 milligrams of salt per day.
In reality, Thai people consume an average of 1,000 milligrams per meal, making their daily intake well above WHO guidelines, according to the director.
He said any tax imposed would be at a level which would encourage food producers to reduce the sodium in their processed food without being punitive, adding that the proposal isn't intended to generate more tax revenue, but to help protect the health of consumers. Excessive sodium in the diet can lead to high blood pressure and kidney disease.
Fish sauce, soy sauce and salt would not be taxed.
SOURCE: thaipbsworld.com
Keep in contact with The Thaiger by following our
Facebook page
.
Water shortage warnings in 22 provinces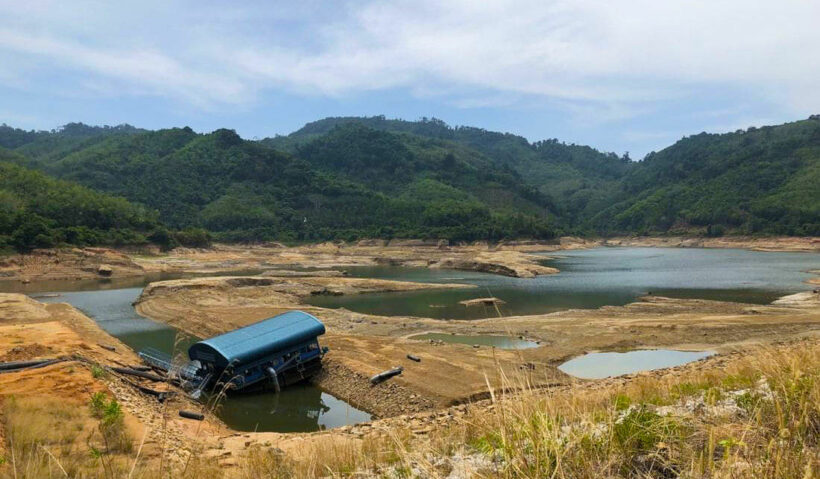 People living in 22 Thai provinces are being warned to prepare for shortages of drinking water during the upcoming dry season, due to start on November 1st.
The warning was issued by the National Water Resources Office, citing low levels in reservoirs, which are the main sources for tap water production waterworks in 22 provinces.
Areas at risk identified by the office are in northern, north-eastern, eastern and southern provinces.
Measures have been adopted by agencies charged with dealing with water shortages. including dredging water channels to allow greater volumes of water to flow into reservoirs, drilling underground wells, enlarging storage ponds and the purchase of water to supply to those in urgent need.
The Royal Irrigation Department has announced that people should use water sparingly.
There are currently about 6 billion cubic metres of usable water in reservoirs in the affected provinces, with 5 billion cubic metres reserved for consumption and ecological preservation, leaving only 1 billion cubic metres for use in agriculture.
This means farmers in the Chao Phraya river basin may not be able to grow a second crop of rice this year.
SOURCE: thaipbsworld.com
Keep in contact with The Thaiger by following our
Facebook page
.