Thai Life
Island Fever: The Bumpy Road To Mandalay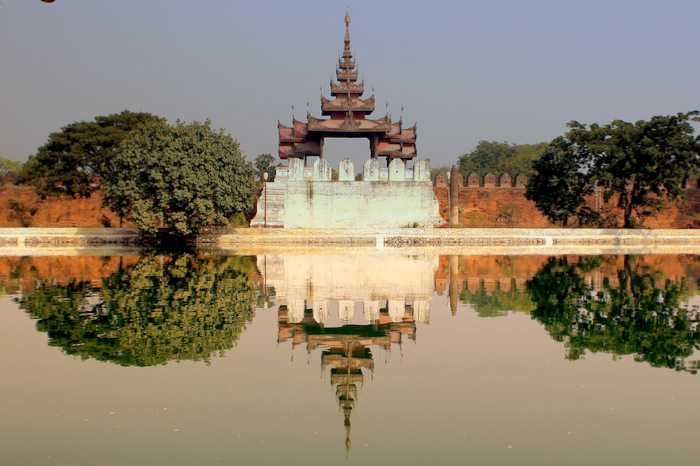 PHUKET: It's impossible to travel to Myanmar and not wax lyrically about days long past. Just think of the storied nostalgia of Rudyard Kipling, George Orwell, Norman Lewis and Pablo Neruda, who transport their readers magically through time and space. This piece is set firmly in the present, so let's focus on the emerging free market of 2014.
Hitting the tarmac on the flight into Mandalay, I glance around at my fellow passengers and see that the demographic is clearly Westerners and, thankfully, I feel young – given that the median age is at the upper end of the scale.
I wistfully look at the towering motionless air bridges and can't help but ask an official why they aren't used, and the reply of course is "no work long time". Little did I know, this was about to be a recurring theme during the next few days. My thoughts were suddenly jarred by the bump of the bus to immigration, which threw a bizarrely blonde, octogenarian, American woman into my lap.
Waiting at customs, the idle background chatter of the well-heeled, "been there done that" crowd gets increasingly louder. These are upwardly mobile world travelers who stay in the best hotels and don't do things on the cheap. Somehow, they all managed to find similar wardrobes – was there a memo?
I then climbed into my waiting car, which was driven by Jojo; and yes, he has a Gmail account. It's a long ride to the city, but I managed to avoid cerebral hemorrhage after bouncing for 60 minutes like a mad man on a pogo stick. Over the next few days, my task is to research tourism and hotel trends there, and, frankly, everyone I speak to is just so nice and helpful. And yet, when you dig deeper, the market does show cracks, with a mismatch between expectations and reality. New hotels are springing up everywhere, and the global brands are coming.
Still, cultural tourism has a faux promise, in that it fails to see return visitors, and there is always pressure to tap into a growth model. Seasonality is another key issue, with March through September seeing dismal numbers, slashed hotel rates and monsoon weather.
There remain so many unfulfilled promises, from a surging number of luxury riverboats operating on the Irrawaddy to the increased connections with China. Infrastructure is a work in progress; WiFi is patchy; dining is mostly confined to hotels, and soaring land prices are seeing many small hotels emerge with few differences. It seems the "same same" trend has followed me here.
And yet, as I began my return to the Land of Smiles, I couldn't help but be cautiously optimistic about Mandalay. My advice is go soon, as the wonderment is vanishing with every new day.
— Bill Barnett