Gardening: No paucity of pawpaws – Phuket's famous hermaphrodite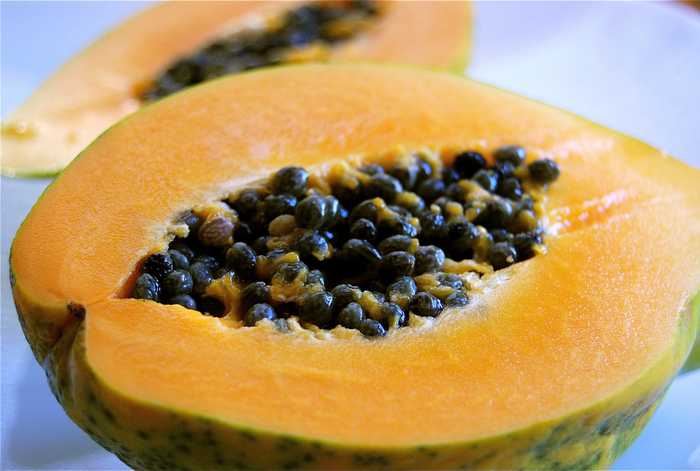 PHUKET: I first encountered papayas as an exotic item in colorful bowls of dessert served up along with slices of kiwi and dragon fruit, chunks of pineapple and mango.
That was many years ago. The venues? High-society restaurants in London's Mayfair where the management was frantically vying with rival casinos to attract high rollers with sumptuous free meals. Not that I was ever a high roller or "whale": I was merely the lucky beneficiary of a wealthy friend's largesse.
In Thailand, such an assemblage of luscious fruit would be nothing out of the ordinary, even in a relatively modest eatery. Why? Because they are grown here, and part of everyone's everyday tasting experience. Even my garden boasts papayas and mangoes, and you don't have to venture far in Phuket to discover plantations of dragon fruit and pineapples.
In fact the papaya is not only one of the easiest of all plants to nurture in this fecund environment; it is, in its green, unripe form, probably the most ubiquitous of all fruits in central and northern Thailand, with crisp white flesh that is the basic ingredient in a range of traditional dishes from kaeng som (a curry) to a boiled accompaniment to nam prik.
I recently took a couple to an Isarn friend: no doubt they will end up as somtam (green papaya salad).
Two per cent of the world's papayas are cultivated in the Kingdom, more than enough to satisfy the
nation's love affair with the fruit. It ranks third, behind only the aforementioned mango and pineapple, in the list of the world's most widely cultivated fruits.
The papaya, or pawpaw in other parts of the globe, is the botanist's carica papaya; oddly, it is the sole member of the genus. Its unique, slightly musky flavor when ripe – and this is how it is eaten in
Europe – is not replicated by any other fruit.
That is not its only claim to uniqueness. The plant, an American native, comes in three sexes: male, female and hermaphrodite. So, you could say it is very much at home here in Thailand.
Ironically, the hermaphrodite is favored by growers since it is self-pollinating.
The papaya is a rapid growing and unfussy plant which can tolerate poor soil, producing a cluster of large, heavy, marrow-like fruits, often within two years.
Weighing as much as two kilos, they start green before turning first yellow and then orange. Its twin hates are soggy conditions – standing water will kill it – and frost. It's truly tropical, and one which everyone can grow in Phuket from seed.
Although it looks like a conventional tree – sometimes mistaken for a variety of palm with its
single stem and crown of deeply serrated leaves – it is actually not, since it possesses paper-thin
foliage and a relatively soft, hollow trunk which can be felled with a single blow from a machete.
In the pantheon of medicinal plants, however, it ranks highly and deserves its place in our survey of plants both nutritious and curative.
The green fruits are rich in papain, a chemical used to tenderize meat, and the ripe papaya also contain pectin, an ingredient in many jellies.
The delicious pinkish orange flesh contains both vitamin A and C, carotenoids, and folate, a source of vitamin B6. Rich in trace elements, the papaya abounds in potassium and in common with most fruits and vegetables, is a plentiful source of fiber.
Folk medicine and cookery has made use of the papaya for centuries. The leaves are sometimes made into a tea for the treatment of malaria, or can be steamed and used as a substitute for spinach. The dense black seeds are spicy and are sometimes used as a substitute for pepper.
Its other perceived benefits include aiding digestion, raising platelet levels in the blood and, believe it or not, as a contraceptive.
Only don't ask me how…
Catch Patrick online at PhuketGazette.net Sunday morning next week, when he explores the refreshing properties of Roselle.
— Patrick Campbell
Thai Life

Join the conversation and have your say on Thailand news published on The Thaiger.
Thaiger Talk is our new Thaiger Community where you can join the discussion on everything happening in Thailand right now.
Please note that articles are not posted to the forum instantly and can take up to 20 min before being visible. Click for more information and the Thaiger Talk Guidelines.