Gardening: No paucity of pawpaws – Phuket's famous hermaphrodite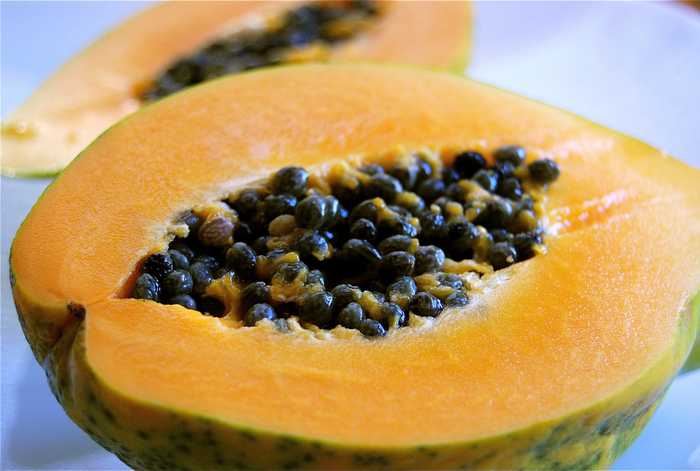 PHUKET: I first encountered papayas as an exotic item in colorful bowls of dessert served up along with slices of kiwi and dragon fruit, chunks of pineapple and mango.
That was many years ago. The venues? High-society restaurants in London's Mayfair where the management was frantically vying with rival casinos to attract high rollers with sumptuous free meals. Not that I was ever a high roller or "whale": I was merely the lucky beneficiary of a wealthy friend's largesse.
In Thailand, such an assemblage of luscious fruit would be nothing out of the ordinary, even in a relatively modest eatery. Why? Because they are grown here, and part of everyone's everyday tasting experience. Even my garden boasts papayas and mangoes, and you don't have to venture far in Phuket to discover plantations of dragon fruit and pineapples.
In fact the papaya is not only one of the easiest of all plants to nurture in this fecund environment; it is, in its green, unripe form, probably the most ubiquitous of all fruits in central and northern Thailand, with crisp white flesh that is the basic ingredient in a range of traditional dishes from kaeng som (a curry) to a boiled accompaniment to nam prik.
I recently took a couple to an Isarn friend: no doubt they will end up as somtam (green papaya salad).
Two per cent of the world's papayas are cultivated in the Kingdom, more than enough to satisfy the
nation's love affair with the fruit. It ranks third, behind only the aforementioned mango and pineapple, in the list of the world's most widely cultivated fruits.
The papaya, or pawpaw in other parts of the globe, is the botanist's carica papaya; oddly, it is the sole member of the genus. Its unique, slightly musky flavor when ripe – and this is how it is eaten in
Europe – is not replicated by any other fruit.
That is not its only claim to uniqueness. The plant, an American native, comes in three sexes: male, female and hermaphrodite. So, you could say it is very much at home here in Thailand.
Ironically, the hermaphrodite is favored by growers since it is self-pollinating.
The papaya is a rapid growing and unfussy plant which can tolerate poor soil, producing a cluster of large, heavy, marrow-like fruits, often within two years.
Weighing as much as two kilos, they start green before turning first yellow and then orange. Its twin hates are soggy conditions – standing water will kill it – and frost. It's truly tropical, and one which everyone can grow in Phuket from seed.
Although it looks like a conventional tree – sometimes mistaken for a variety of palm with its
single stem and crown of deeply serrated leaves – it is actually not, since it possesses paper-thin
foliage and a relatively soft, hollow trunk which can be felled with a single blow from a machete.
In the pantheon of medicinal plants, however, it ranks highly and deserves its place in our survey of plants both nutritious and curative.
The green fruits are rich in papain, a chemical used to tenderize meat, and the ripe papaya also contain pectin, an ingredient in many jellies.
The delicious pinkish orange flesh contains both vitamin A and C, carotenoids, and folate, a source of vitamin B6. Rich in trace elements, the papaya abounds in potassium and in common with most fruits and vegetables, is a plentiful source of fiber.
Folk medicine and cookery has made use of the papaya for centuries. The leaves are sometimes made into a tea for the treatment of malaria, or can be steamed and used as a substitute for spinach. The dense black seeds are spicy and are sometimes used as a substitute for pepper.
Its other perceived benefits include aiding digestion, raising platelet levels in the blood and, believe it or not, as a contraceptive.
Only don't ask me how…
Catch Patrick online at PhuketGazette.net Sunday morning next week, when he explores the refreshing properties of Roselle.
— Patrick Campbell
Keep in contact with The Thaiger by following our
Facebook page
.
Tax on salt content being considered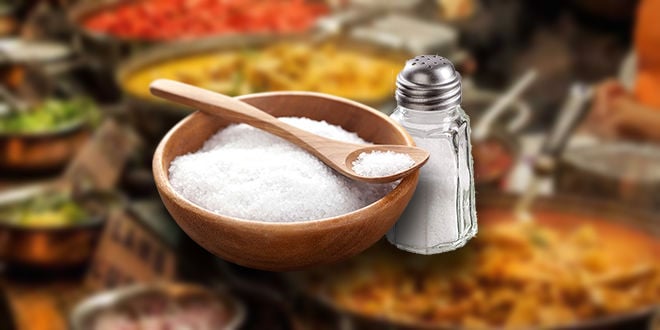 The Excise Department is considering imposing a tax on the salt content of food to encourage food producers to reduce the sodium content of snacks, instant noodles and seasoning cubes.
The director of the Office of Tax Planning said that the department is discussing a limit on the amount of sodium food can contain, in line with the standard set by the World Health Organization (WHO), which is 2,000 milligrams of salt per day.
In reality, Thai people consume an average of 1,000 milligrams per meal, making their daily intake well above WHO guidelines, according to the director.
He said any tax imposed would be at a level which would encourage food producers to reduce the sodium in their processed food without being punitive, adding that the proposal isn't intended to generate more tax revenue, but to help protect the health of consumers. Excessive sodium in the diet can lead to high blood pressure and kidney disease.
Fish sauce, soy sauce and salt would not be taxed.
SOURCE: thaipbsworld.com
Keep in contact with The Thaiger by following our
Facebook page
.
Water shortage warnings in 22 provinces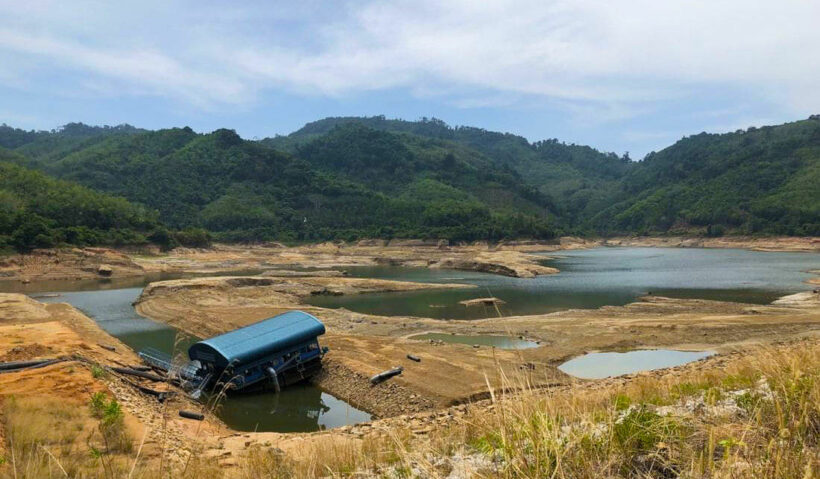 People living in 22 Thai provinces are being warned to prepare for shortages of drinking water during the upcoming dry season, due to start on November 1st.
The warning was issued by the National Water Resources Office, citing low levels in reservoirs, which are the main sources for tap water production waterworks in 22 provinces.
Areas at risk identified by the office are in northern, north-eastern, eastern and southern provinces.
Measures have been adopted by agencies charged with dealing with water shortages. including dredging water channels to allow greater volumes of water to flow into reservoirs, drilling underground wells, enlarging storage ponds and the purchase of water to supply to those in urgent need.
The Royal Irrigation Department has announced that people should use water sparingly.
There are currently about 6 billion cubic metres of usable water in reservoirs in the affected provinces, with 5 billion cubic metres reserved for consumption and ecological preservation, leaving only 1 billion cubic metres for use in agriculture.
This means farmers in the Chao Phraya river basin may not be able to grow a second crop of rice this year.
SOURCE: thaipbsworld.com
Keep in contact with The Thaiger by following our
Facebook page
.
Green Day heading back to BKK in 2020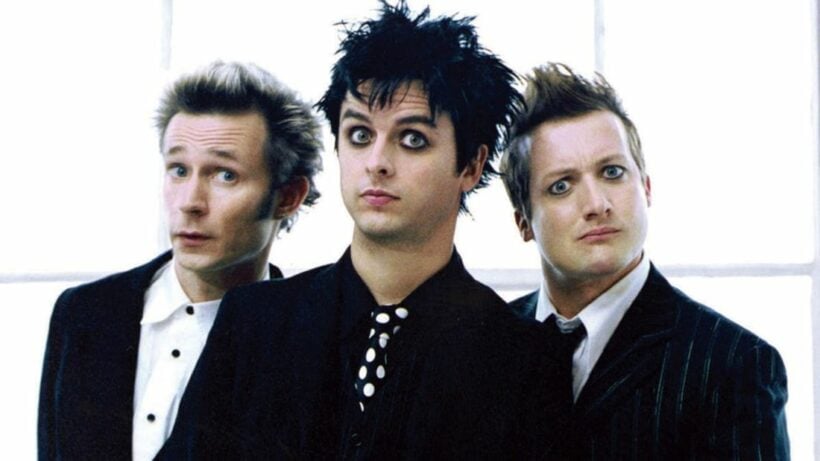 Green Day, five-time Grammy Award winners, are embarking on a global tour in 2020, including a stop-over in Bangkok during March. The rock 'n' roll Hall of Fame inductees will perform a series of concerts throughout Europe, UK, North America and Asia.
"Green Day Live in Bangkok" takes place on March 11, 2020 at Impact Arena, Muang Thong Thani. But it's not their first time. Green Day sold out concerts in their last Thai live gigs in 1996 and 2010.
Formed in 1986 in Berkeley, California, Green Day is one of the world's best-selling bands of all time, with more than 70 million records sold worldwide and 10 billion cumulative online streams of their music and performances. Their 1994 breakout album "Dookie" is widely credited with popularising and reviving mainstream interest in punk rock, catapulting a career-long run of No 1 hit singles.
In 2004, Green Day released the rock opera "American Idiot", selling more than 7 million copies in the US alone and taking home the Grammy Award for Best Rock Album. In 2010, a stage adaptation of "American Idiot" debuted on Broadway to critical and commercial acclaim. Entertainment Weekly called Green Day, "The most influential band of their generation," while Rolling Stone said, "Green Day have inspired more young bands to start than any act this side of KISS, and that doesn't seem to be changing."
Green Day Live in Bangkok 2020 is on March 11, 2020 at Impact Arena, Muang Thong Thani.
Ticket prices start at 2,000 baht and tickets go on sale on November 2 at all ThaiTicketMajor outlets via www.livenation.co.th or www.thaiticketmajor.com or call: 02 262 3838 for more information.
SOURCE: The Nation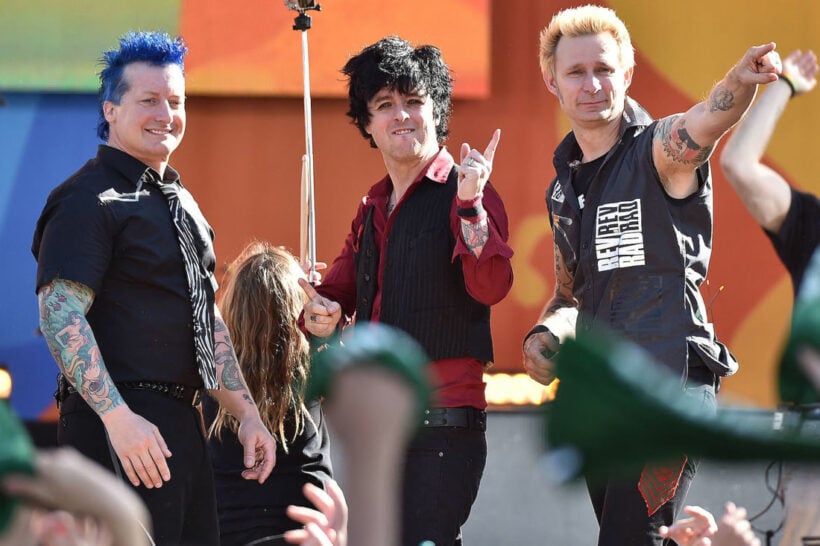 Keep in contact with The Thaiger by following our
Facebook page
.