New additions to the Thailand Michelin foodie guide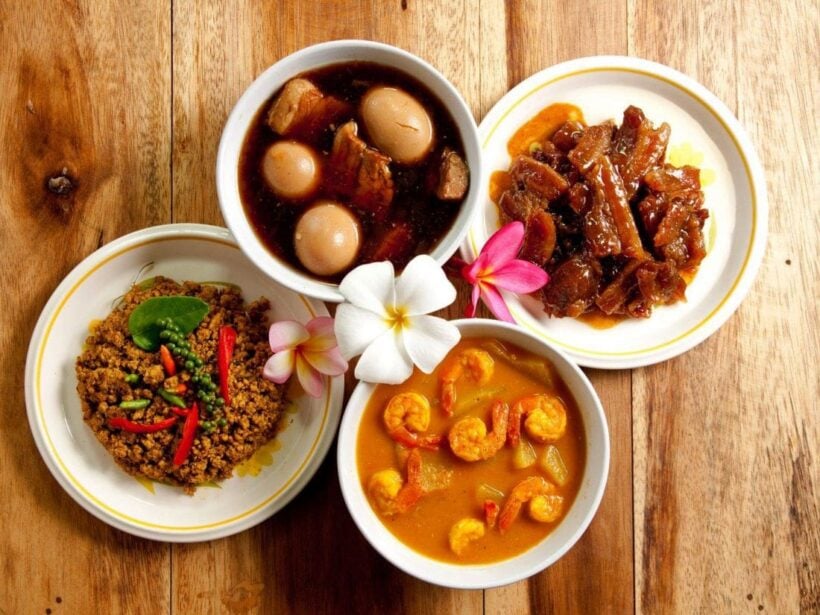 by Khetsirin Pholdhampalit
Thai street food eatery Jay Fai has retained its one Michelin star for the second consecutive year and the legendary Thai restaurant Methavalai Sorndaeng is among the new 10 additions to have been awarded one star, according to the announcement of eateries making it the second edition of Michelin Guide Bangkok.
No restaurant has achieved the coveted highest three-star rating.All three two-starred restaurants in the inaugural edition, namely Gaggan, Le Normandie and Mezzaluna have retained their stars, while Suhring has been upgraded from one to two stars.

The little red guide has been extended to cover the best dining venues in the Southern provinces of Phuket and Phang Nga for its 2019 edition.

However, Pru restaurant in Phuket is the only restaurant in the two Southern provinces to have been awarded one star.

The other 14 restaurants in both cities, such as the famous venues of Raya and Chomchan received Bib Gourmand awards for being 'good value for money'.

In addition to Methavalai Sorndaeng and Pru, other new one-starred additions include Le Du, Gaa, Canvas, R.Haan, Saawan, Sorn, Ruen Panya, and Suan Thip.

Dining venues in Bangkok's neighbouring provinces of Nonthaburi, Pathum Thani, Nakhon Pathom, Samut Sakhon and Samut Prakan are also covered in this new edition.

ORIGINAL STORY: The Nation


Find restaurant and food listings around Phuket at Thaiger Bites.

Read more headlines, reports & breaking news in Bangkok. Or catch up on your Thailand news.

Malaysian PM receives honorary doctorate from Rangsit University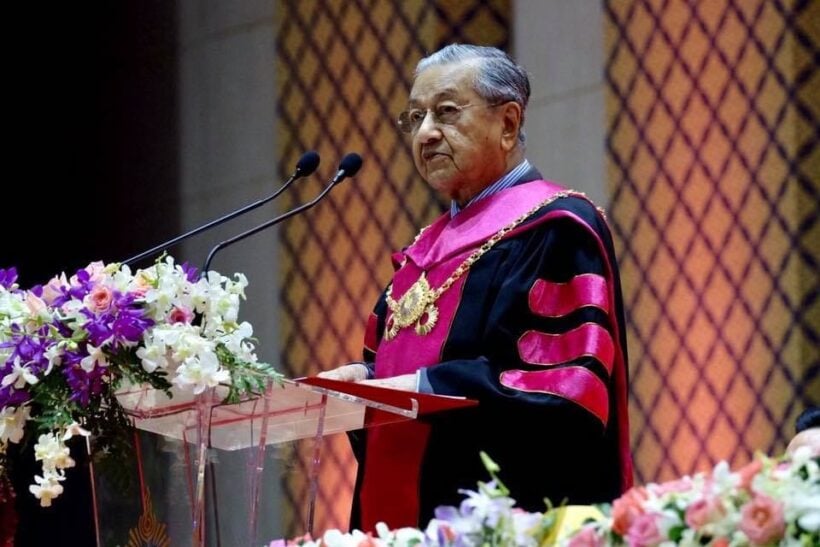 PHOTOS: Facebook/Rangsit University
Malaysian Prime Minister Mahathir Mohamad and Rangsit University President Arthit Ourairat during the convocation ceremony on Sunday. – Picture from Rangsit University Facebook
Malaysian PM Mahathir Mohamad has been in Bangkok over the weekend, his second trip to the Kingdom in the past three months. But this time it was mostly social and to receive an award.
The 93 year old Malaysian premier said in a speech that ASEAN has yet to get its due credit as the only regional organisation that has been sustainable and with tremendous potential.
In his acceptance speech, after receiving an honorary doctorate by Rangsit University in recognition of his statesmanship, Mahathir also highlighted how students are future leaders who can also help maintain relations among ASEAN countries.
Mahathir was awarded the doctorate for leadership in social, business and politics by university president Dr Arthit Ourairat during its convocation ceremony.
Mahathir noted how ASEAN countries have been able to resolve problems peacefully.
"The relationship between the member countries of ASEAN has been very good because we are able to resolve problems within us in a peaceful manner, " he said.
"So, ASEAN has remained as a very stable and peaceful region in the world and I think that we have to appreciate this fact because many regions in the world are not doing well today," he said, adding that there were problems in North America, Europe, Middle East and many other places.
The Malaysian leader returned from retirement to "save Malaysia from being destroyed by corruption and greed" and "bravely speaks up for those countries which are unable to do so," said Dr. Arthit.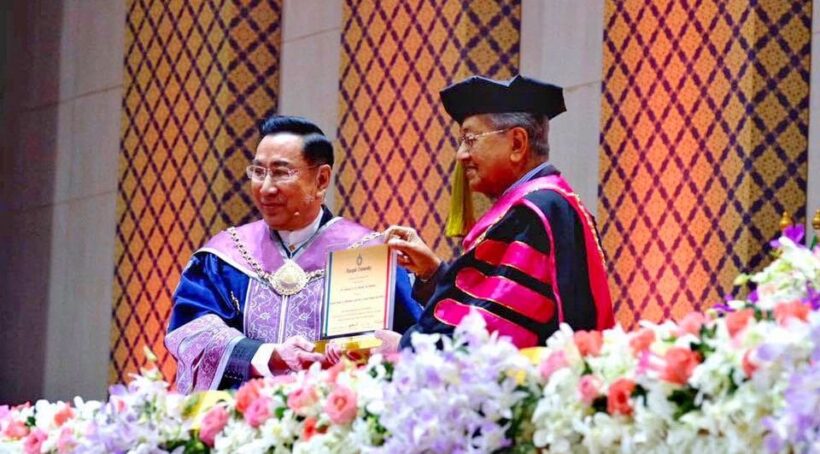 The Malaysian PM receives his Doctorate from Rangsit University President Arthit Ourairat during the convocation ceremony
Suspect arrested over grenade attacks during Bangkok protests in 2014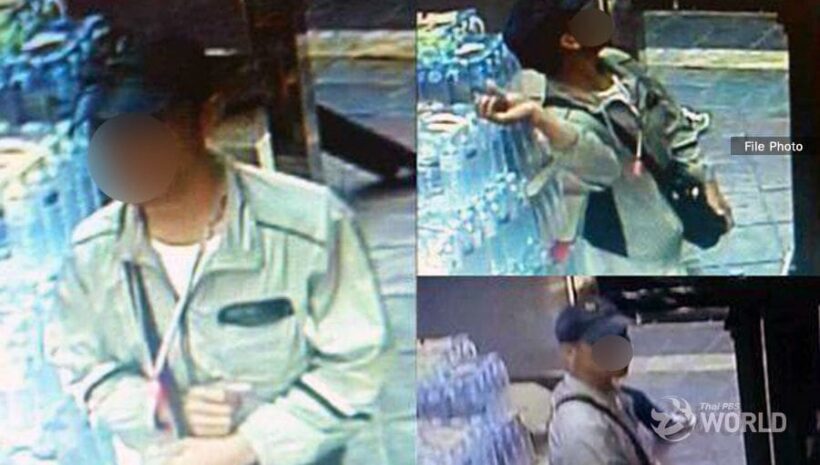 PHOTO MONTAGE: Thai PBS
Back in early 2014 the street protests were in full swing on selected streets in the capital. In the midst of the sometimes violent protests a hand-grenade attack.
Now, four and a half year's later, a man suspected of throwing the hand-grenades into the anti-Yingluck government protests at the Victory Monument and on Banthadthong road has been arrested this week by police and the military at a Thai-Cambodian border crossing.
The suspected bomber has been identified as 47 year old Krisda Chaikae, a resident of the western province of Kanchanaburi. Hi arrest was the result of joint cooperation between Thai and Cambodian police.
Police say a Thai police team went to Phnom Penh to see Lt-Gen Sam Vanvera, the assistant police chief of Cambodia, to seek his cooperation to track down Krisda after it was confirmed that he was hiding in Cambodia after the two grenade attacks in January 2014.
Read our report about the grenade attacks HERE.
Police claim the suspect wasn't able to withstand the pressure of the manhunt launched by the Cambodian police and decided to slip back to Thailand. He was subsequently arrested at a border crossing in Sa Kaeo.
Krisda reportedly confessed to the police during the interrogation that he was responsible for two grenade attacks, one at the Victory Monument and the second at a procession of protesters led by Suthep Thuagsuban, the PDRC leader, as it was moving on the Banthadthong road near the National Stadium in January 2014.
The suspect also claimed he was afraid that he would be "silenced" by others as there was a 700,000 baht bounty on him.
A hand-grenade was lobbed into a crowd of protesters in broad daylight at the Victory Monument on January 19, injuring 29 protesters, including a reporter.
A CCTV camera at a coffee shop near the site of the explosion captured the image of the unidentified bomb thrower, wearing a black baseball cap and carrying a black shoulder bag. On the following day, the Criminal Court issued a warrant for the unidentified man's arrest.
Similar type of hand-grenade were also used in the attack in the Banthadthong incident in which one protester was killed and 38 others injured.
SOURCE: Thai PBS
Leonid meteor shower displays across the early morning skies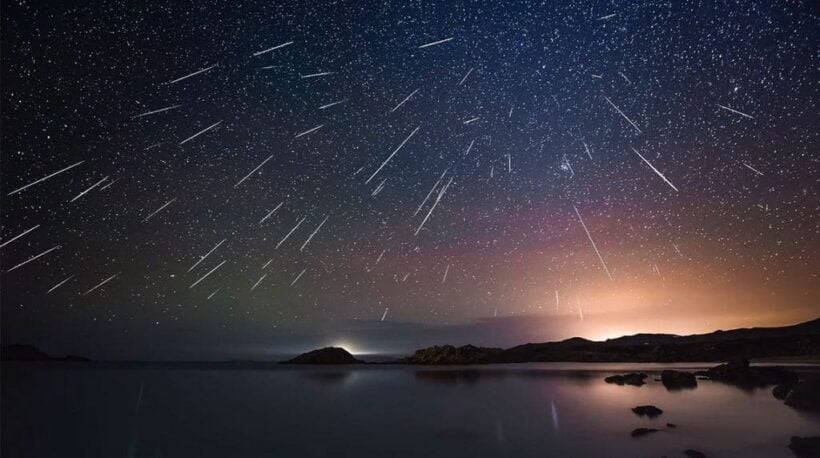 "…at some times, about three to four meteors per minute."
PHOTO: Nexter.org
More than 500 stargazers, many from Bangkok, camped out at the Prachinburi Observatory last night and early this morning to witness the annual Leonid meteor shower.
The Bangkok observatory set up 12 large telescopes for the stargazers to watch the meteor shower.
By 5am, over 500 people were still awake to observe the celestial phenomenon.
The meteor shower was clearly visible after the moon set at about 2am and its bright light did not obstruct the view of the meteor showers in the skies above Thailand.
Worawit Tanwutthibanthit, an advisor at the observatory, said people were treated to the spectacular view of some 120 meteors per hour and, at some times, about three to four meteors per minute.
He said the meteor showers displayed in yellow, white, green, blue and red colours.
He said many of the observers drove from the city of Bangkok. Prachinburi Observatory is about two hours drive, north-east of the capital.
STORY: The Nation