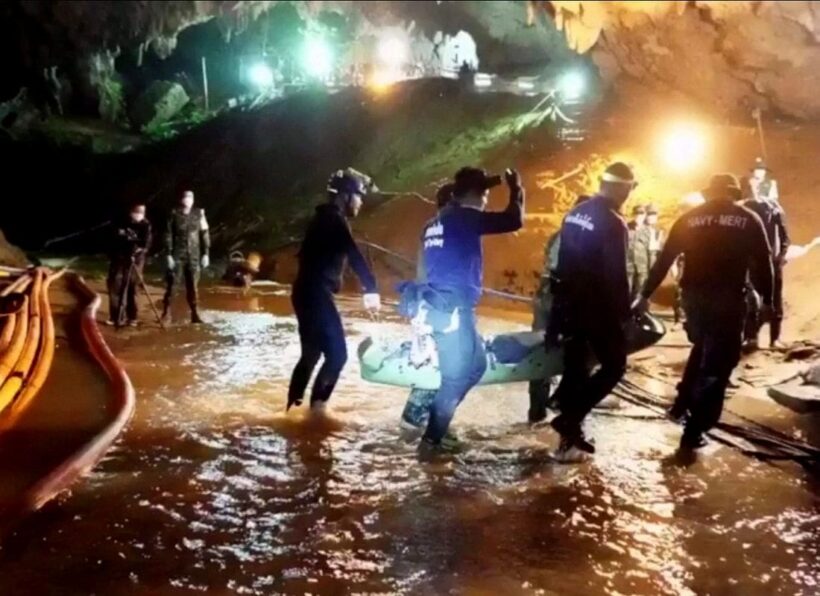 A Thai film telling the story of the Tham Luang cave rescue is due to begin rolling cameras in November. It's working title is 'Nang Non' in Thai (The Cave in English)
Tom Waller, an Irish/Thai filmmaker, gave a presentation about the project at the Toronto International Film Festival. 'Nang Non' is the working title of the film, also the name of the mountain range and cave where the 13 young Mae Sai football players were stuck between June 23 and emerge in the second week of July after being trapped by rising flood waters.
Tom says that the story will focus on some of the unsung heroes from the international effort, including some of the key Thai and international rescuers. Jim Warney, one of the Irish rescuers, is thought to be one of the main characters in the film – he was one of the team that brought out Ekkapon Chantawaong, the oldest member of the Mu Pa group and the last of the team to emerge from the cave.
The production team started to move in and search around for locations for filming at the same time as the real rescue effort and media were moving out of Mae Sai during July. Tom is quoted in the Bangkok Post saying that he has no intention of exploiting any of the real people involved.
"I want to show the volunteer spirit that fascinated the world," he said.