Bangkok's Number Two. Who's Number One?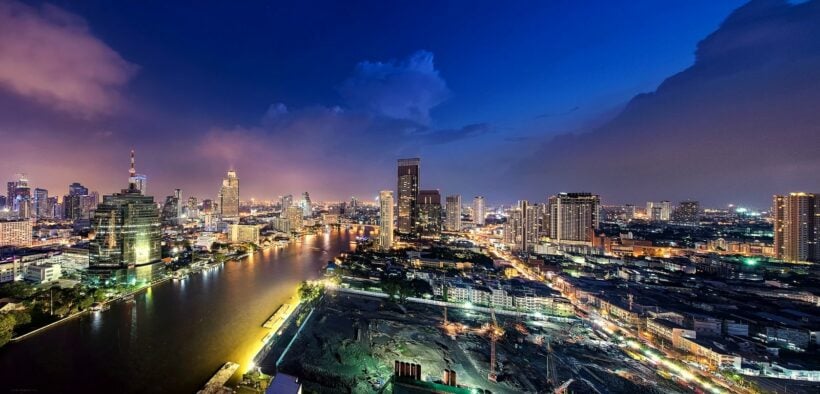 PHOTO: skyscrapercity.com
Euromonitor International has released its annual Top City Destinations Ranking for 2017 covering 100 of the world's leading cities in terms of international tourist arrivals. This year's report includes forecast data up to 2025 and incorporates future travel trends to give further insight on how travel trends are borne out of the opportunities and challenges that cities face.
According to the report… (roll the drums)
…Hong Kong is the most visited city in the world, benefiting from its strategic location and relationship with China, followed by Bangkok, which has beaten London into third place for the third year. Asian cities dominate the global destination rankings thanks to the rise of Chinese outbound tourism. Seven years ago 34 cities from Asia Pacific were present in Euromonitor International's ranking. This jumped to 41 cities in 2017 and is expected to grow to 47 cities in 2025. Asia Pacific cities remains the tourism hot spots changing the travel landscape and is expected to continue doing so in the coming decade. Singapore has overtaken London as the third most visited city in the world by 2025 making the podium positions fully Asian.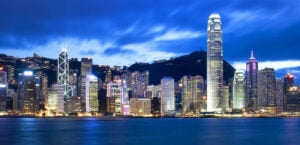 PHOTO: chinadiscovery.com
On the continent the performance of European cities is being hampered by several events in recent years, including the Eurozone and migrants crisis, as well as Brexit and terrorist attacks. But some European destinations, in particular Greece, Italy and Spain are profiting from unrest in the Middle East and North Africa offering a similar climate to countries affected by unrest such as Turkey, Egypt and Tunisia.
New York, the most visited city in America and the only US city in the top ten most visited city ranking, has revised its 2017 forecast expecting a potential fall of 300,000 visitors, as a worst case scenario.
1. HONG KONG: 26.6 MILLION VISITORS
2. BANGKOK: 21.2 MILLION VISITORS
3. LONDON: 19.2 MILLION VISITORS
4. SINGAPORE: 16.6 MILLION VISITORS
5. MACAU: 15.4 MILLION VISITORS
6. DUBAI: 14.9 MILLION VISITORS
7. PARIS: 14.4 MILLION VISITORS
8. NEW YORK: 12.7 MILLION VISITORS
9. SHENZHEN: 12.6 MILLION VISITORS
10. KUALA LUMPUR: 12.3 MILLION VISITORS
Source: Euromonitor International
Original story HERE.
- Tanutam Thawan
Bangkok: Female's head and body parts found in bags north-east of city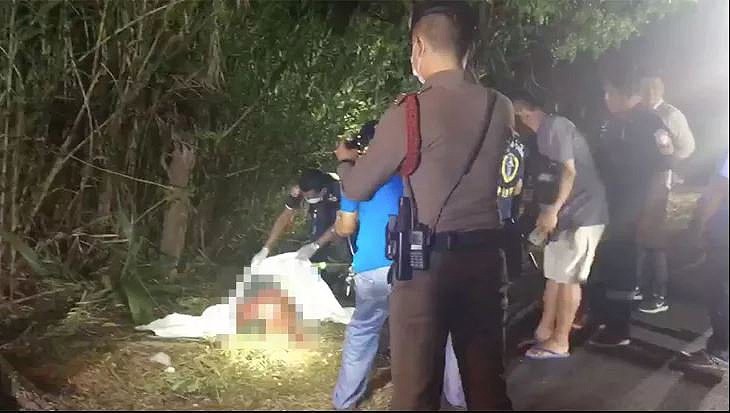 PHOTOS: Thai Rath
The mutilated body of a female has been found in the Soi Klong Samwa, in the north-eastern outer suburbs of Bangkok. Minburi police, forensic experts and members of the Por Teck Tung Foundation headed to the location where the body was found.
In a shoulder bag, wrapped in a black rubbish bin liner, was the head of a long haired woman.
Several metres away were two fertiliser sacks that police believe contains the torso and body parts of the victim. The body parts are believed to have been in the sack for three or four days. The location of the grisly find was about 1 kilometre down a small soi and was found after local residents smelt a bad odour.
Police are continuing their investigating.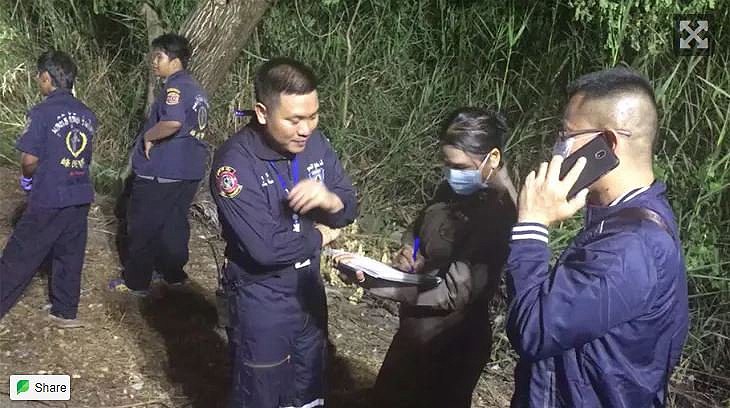 Ladyboy job applicant turned down over her sexuality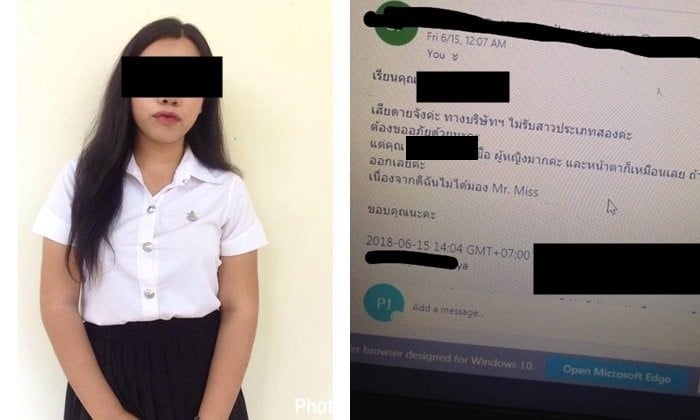 PHOTO: Sanook
A recently graduated lady boy has taken to Facebook to claim that she was turned down for a job at a trading company because she was discriminated against based on their sexuality.
She posted a screenshot of an email in which the company said "sorry but we don't accept type two women" ('Type Two Women' is the term used in Thai language for ladyboys.)
Reaction from friends and netizens was swift – they asked… "What era is this?" condemning the email and the company.
One poster said that they should be glad they turned them down – they are clearly not a professional company, reported Sanook.
Legislation exists in Thailand whereby those who believe they are the victim of sexual discrimination can make a case in such circumstances.
STORY: Sanook
Some of the responses on social media over this issue on ThaiVisa…
From 'Greenchair' – They are over 18, they are not boys at all. They are men. Or transgender men to be precise. Most understand this and prosper very well in the areas of life where they can excel. Such as healthcare services, in the beauty industry, elderly care, fashion, jewellery. A company that was involved in male body building might not be suitable. Be who you are and get over it for goodness sake. 
From 'Bluesofa' – Sexual prejudice. Perhaps the ladyboy might be taken to court for masquerading as a female?
From 'Bluebspunk' – People have the right to be identified as the gender they know them selves to be. It's not a choice, it's who they are. Companies should not be allowed to discriminate against someone because of who they are. This applies whether they are gay, straight, transgender, male, female.
Meet Bangkok's friendly neighbourhood midwife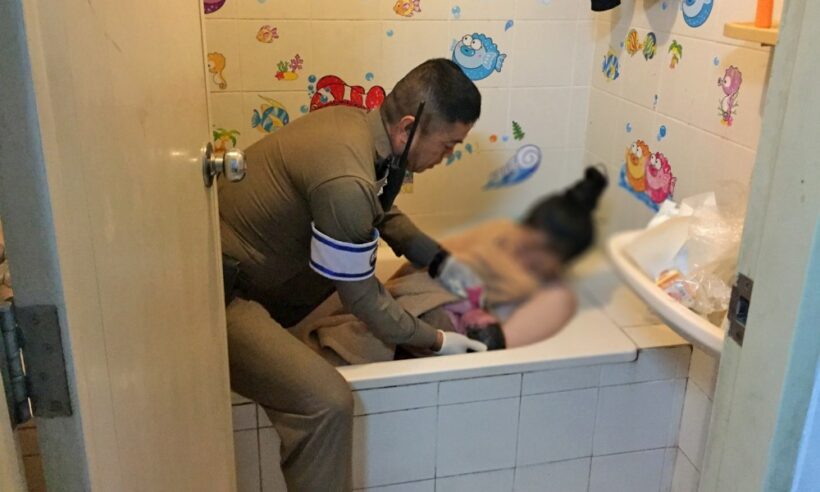 A traffic police captain, trained under a project initiated by HM the late King Bhumibhol Adulyadej, has helped another mother deliver a baby girl. This is the 33rd child born with his assistance.
Pol Captain Pichet Wisetchok, a deputy inspector of Traffic Police Sub-division 6, rushed to M Palace Apartment on Soi Chokchai 4 in Bangkok's Wang Thong Lang district at 6.20am yesterday morning when he was informed that a woman was in labour and might be unable to get to her local hospital in time.
Finding 27 year old Iraya Deeprasit in labour in her bathtub, he helped her give birth to a girl weighing 3.1 kilograms. After the girl – Iraya's second child – was delivered safely, a medical team from Rajvithi Hospital arrived and took care of the mother and baby, before taking them to Paolo Hospital on Soi Chokchai 4.
Pichet is well-known among social networkers who have been tracking his record of assisting mothers to delivery on roads or in other emergency cases. His fans say he is more capable than a gynaecologist.
Pichet was trained under a project initiated by the late King when Bangkok's traffic congestion had become so bad that pregnant women were often caught in traffic and had to give birth on the city's streets.

SOURCE: The Nation