Bangkok's Number Two. Who's Number One?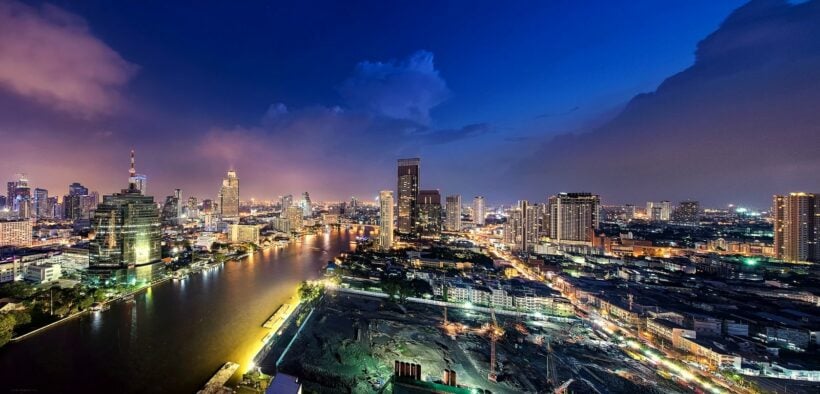 PHOTO: skyscrapercity.com
Euromonitor International has released its annual Top City Destinations Ranking for 2017 covering 100 of the world's leading cities in terms of international tourist arrivals. This year's report includes forecast data up to 2025 and incorporates future travel trends to give further insight on how travel trends are borne out of the opportunities and challenges that cities face.
According to the report… (roll the drums)
…Hong Kong is the most visited city in the world, benefiting from its strategic location and relationship with China, followed by Bangkok, which has beaten London into third place for the third year. Asian cities dominate the global destination rankings thanks to the rise of Chinese outbound tourism. Seven years ago 34 cities from Asia Pacific were present in Euromonitor International's ranking. This jumped to 41 cities in 2017 and is expected to grow to 47 cities in 2025. Asia Pacific cities remains the tourism hot spots changing the travel landscape and is expected to continue doing so in the coming decade. Singapore has overtaken London as the third most visited city in the world by 2025 making the podium positions fully Asian.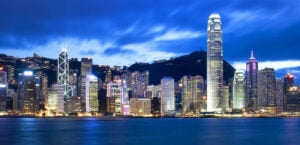 PHOTO: chinadiscovery.com
On the continent the performance of European cities is being hampered by several events in recent years, including the Eurozone and migrants crisis, as well as Brexit and terrorist attacks. But some European destinations, in particular Greece, Italy and Spain are profiting from unrest in the Middle East and North Africa offering a similar climate to countries affected by unrest such as Turkey, Egypt and Tunisia.
New York, the most visited city in America and the only US city in the top ten most visited city ranking, has revised its 2017 forecast expecting a potential fall of 300,000 visitors, as a worst case scenario.
1. HONG KONG: 26.6 MILLION VISITORS
2. BANGKOK: 21.2 MILLION VISITORS
3. LONDON: 19.2 MILLION VISITORS
4. SINGAPORE: 16.6 MILLION VISITORS
5. MACAU: 15.4 MILLION VISITORS
6. DUBAI: 14.9 MILLION VISITORS
7. PARIS: 14.4 MILLION VISITORS
8. NEW YORK: 12.7 MILLION VISITORS
9. SHENZHEN: 12.6 MILLION VISITORS
10. KUALA LUMPUR: 12.3 MILLION VISITORS
Source: Euromonitor International
Original story HERE.


Looking to jettison some items before jetsetting away or chartering a yacht? Look no further than Thaiger Classifieds where you can find and post items, work, property and more for free. Be sure to check out YonderTours for things to do in Thailand and tours across the country.

Read more headlines, reports & breaking news in Bangkok. Or catch up on your Thailand news.
59 year old man shot dead in convenience store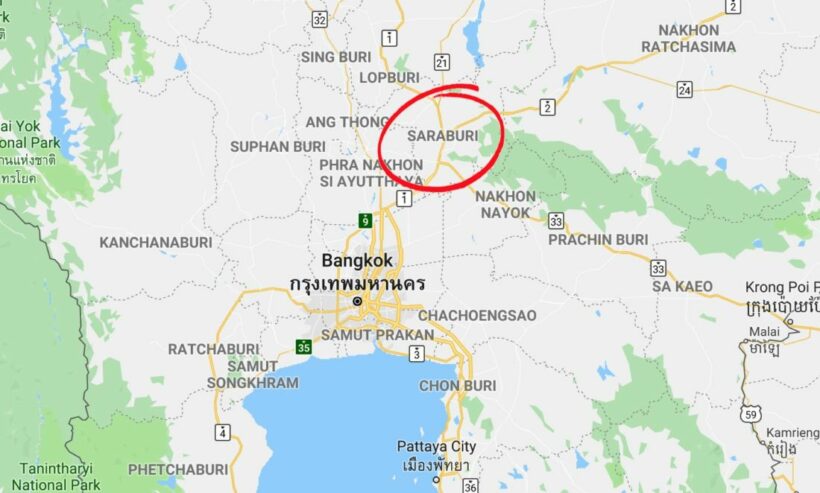 A man was killed inside a convenience store at sunrise today in Saraburi province, north of Bangkok, after shouting out loud, "If you have a gun, shoot me".
The victim is identified as 59 year old Preecha Khunthong. He was shot several times between the eyes.
"I don't know what happened between him and the gunman. At first, they spoke very softly before I heard the victim loudly challenging the other to shoot if they really had a gun," said the cashier.
Her name has been withheld. According to her, the victim was about to pay for instant coffee when the gunman approached him.
"Following the shooting, he walked out and left with his vending cart," the witness said.
Preecha's friend said the victim just had breakfast in the nearby market.
"We had a meal together and he said he would head back home. I don't know what happened," he said.
Police are investigating the shooting in a bid to nail down culprits.
Thai Airways' profits dive 83% year-on-year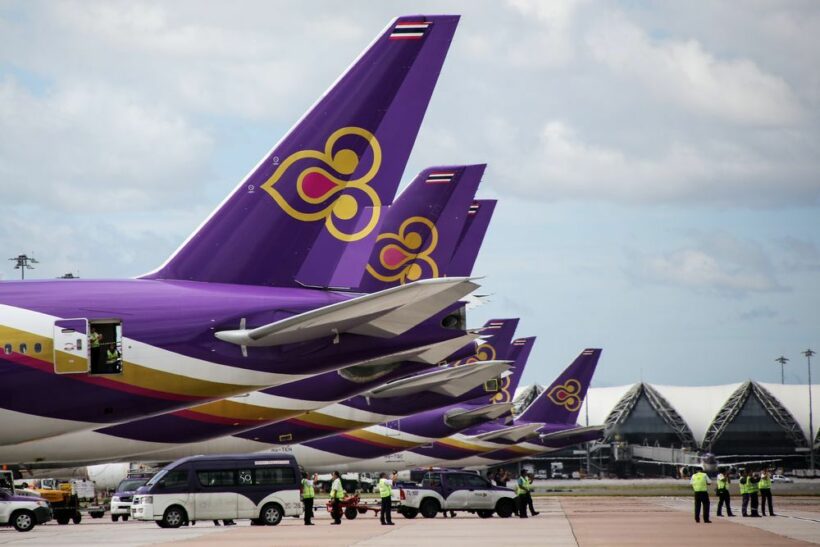 Thai Airways has had an 83% dive in profits for the first quarter of 2019. The Q1 balance sheet came out yesterday.
The airline's management is blaming the high baht, the ongoing US-China trade wars and the closure of Pakastani airspace (forcing rerouting of its Eurpean flights), for the drop.
• Net profit of 456 million baht, down from a 2.7 billion baht profit in the first three months of last year
• Revenue of 49.7 billion baht, down 6.9% on the same period last year
The Thai Airways President Sumeth Damrongchaitham is laying the blame at the strong appreciation of the baht against major currencies saying it makes it impossible for the airline to raise air ticket prices.
Quoted in the Bangkok Post, he said… "Although the baht's appreciation helped lower some expenses, including loan payments and lease payments for aircraft and engines, this benefit remains minimal."
He also cited the ongoing trade spat between the US and China taking a toll on the airline's cargo business, which saw earnings drop 12.9%.
In February, following Pakistani border stoushes with India, Thai Airways aircraft needed to make detours for their European traffic, which pushed up fuel costs, according to Mr Sumeth.
The airline plans to sell products on its website and mobile app in September to increase revenue.
Central's new Suvarnabhumi lifestyle centre set to open late August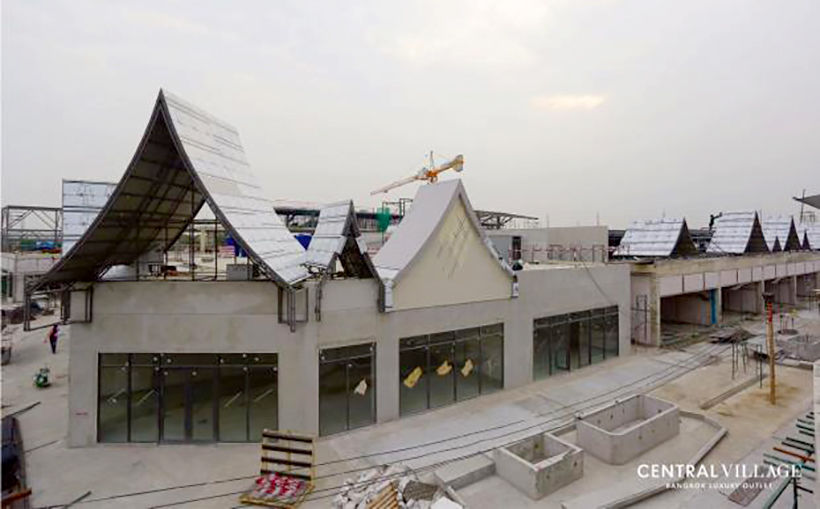 PHOTO: Central Pattana
Central Village, a new luxury retail outlet situated near Suvarnabhumi International Airport, is 70% finished. Wallaya Chirathivat, deputy chief executive of Central Pattana, says the new lifestyle shopping precinct is scheduled to open on August 31.
Central says that retail space in Phase 2 have now opened after Phase 1 of the retail development was totally booked. They report 65 brands have already booked their space in the new development.
Central says the new space is designed with a primary target audience of 25-40 with a monthly income exceeding 50,000 baht.
Ms Wallaya said in the Bangkok Post… "We aim to attract over 10 million Thai and foreign shoppers in the first year. World-renowned tourist destinations such as Britain, Japan and Hong Kong have their favourite outlets for tourists, and soon Thailand will be proud of Central Village. It will become a must-visit shopping destination to complete your trip."
Central Pattana also have a new Central concept store rising out of the ground in Cherng Talay, Phuket, between the Cherng Talay police station and Boat Avenue, on the east side of the road. It will be called Central Porto de Phuket.