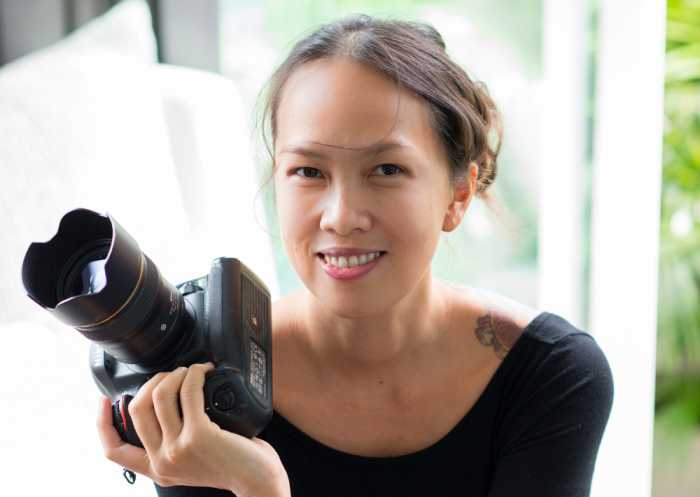 PHUKET: Our lives are rife with twists and turns. Many of us wander down paths which we would never have expected to find ourselves on.
Chiang Mai native Jessi Cotterill hadn't an inkling that she would one day forgo her English teaching position at Chiang Mai University and ease into domestic life in Chumphon, only to end up as a successful photographer on the island paradise of Phuket.
THE DEPARTURE
With a degree in English from Payap University in Chiang Mai, Jessi landed a position as a basic English teacher at Chiang Mai University. After two years there, she succumbed to temptation by the unknown and was whisked away to the wilds of Chumphon.
"I lived in Chumphon for four years in a small village by the beach. It was very quiet and peaceful. Apart from building a house to live in, I learned things like gutting fish. I went out in the sea with local fishermen to watch them catch squid and was able to mingle with local southern people who are much different from the folks in the north.
"I helped set up a small school for Burmese kids. Life was so easy and peaceful, but this path wasn't for me just yet – maybe in 30 years, but not yet.
"I started [taking photos] in Chumphon, actually. I bought a camera and would just take pictures of the beach, Burmese kids and dogs.
"There were some journalists from the New York Times who came to the house to interview a man I lived with who was an author, and they brought a photographer with them too. They saw me taking photos and they said, 'you have an eye for it, you should go for it'."
Along her travels, Jessi crossed paths with other photographers and photojournalists who hinted at her natural photographic instinct.
A seed was planted but lay dormant for some time.
THE AWAKENING
Eventually, when the house was finished, Jessi got restless. She would take short jaunts to nearby locales and when the draw of wanderlust seized her, the journeys led to farther-flung locations for longer periods of time.
"I was kind of lost at that time – when I was 35. I wanted to do something more meaningful than just cooking and baking at home. Not to say that cooking and baking are not good, but at that time I felt like
a fish out of water. I kept thinking that I could do more and I wanted to do more, to do something that was more adventurous and would make me proud of myself. The house was finished and the man was satisfied with his writing work there…
"I was so unsettled in my mind, I was so confused about the meaning of my life, the meaning of living, so I decided to do meditation.
"I went back to Chiang Mai to stay in the temple for a monthn not talking to anyone. It was my first time, so I just chose the hardcore one. I thought, 'Okay one month; it's okay, I can do it'.
"You have a lot of things inside, you get to know yourself… it's like a journey but inside your mind."
Fate led her to Phuket where a friend had opened a bakery and offered her a job, but when a nearby school offered her an English teaching job, she bade farewell to the early bakers' hours.
"At that time, when the school had some event or ceremony, they would ask me to take photos. I got to take photos of the kids – candid style – for Loy Krathong or Songkran."
THE OPPORTUNITY
A chance encounter led to her acquaintance with the chef from an upscale restaurant on Surin Beach. "He asked me 'Okay, how about you come to take photos at Opus One; we have a DJ coming and people partying'."
Without realizing it at the time, this was a fork in the road that led to Jessi's current success. The few initial events she was invited to cover paid only in good food, drinks and, most importantly, exposure and networking opportunities.
With ego set aside, Jessi honestly admits that at that time, she wouldn't have been able to subsist on her photography skills alone – the people who saw her potential and gave her a chance, were instrumental in her current success.
A cascade of events ensued, which led Jessi to ongoing work with Catch Beach Club, Xana and other places for private clients. She was asked to carry out food shoots, fashion and corporate portraits.
Now, Jessi is well-known around Phuket and is often jumping on planes for shoots in Koh Samui and Singapore. A recent contract with a major conference organizer will see her travelling to other far-flung destinations.
She says her preferred subject matter is food, but she has also developed a new-found appreciation for shooting conferences.
"When they are trying to listen to the speakers or they are speaking with emotion, talking, trying to explain things, I love that – to capture that moment."
Jessi's philosophy regarding her work is common among those who love what they do in that it is a labor of love.
"I think taking photos is a tool for me to travel, to meet people. I don't think of it as a job. It's a skill; you can use it to continue to have the next journey in life."
Jessi's subject matter is constantly evolving. She has been gradually diversifying genres – adapting her skills and styles to shoot weddings, engagements, portraits, events and conferences, and still-life projects.
"Some photographers told me I should choose to be an expert in one type of photography, and I tried. Though I prefer food photography, I can't leave other types behind because it keeps me excited to do something new.
"It's just like being a baker. You don't want to bake only cookies, you want to bake cake, bread, and sometimes you get to make tiramisu."
For more information, visit: jessicotterill.com
— Jeremie Schatz
Keep in contact with The Thaiger by following our
Facebook page
.
Out of 37 countries, Thailand has the worst pension system, says Bloomberg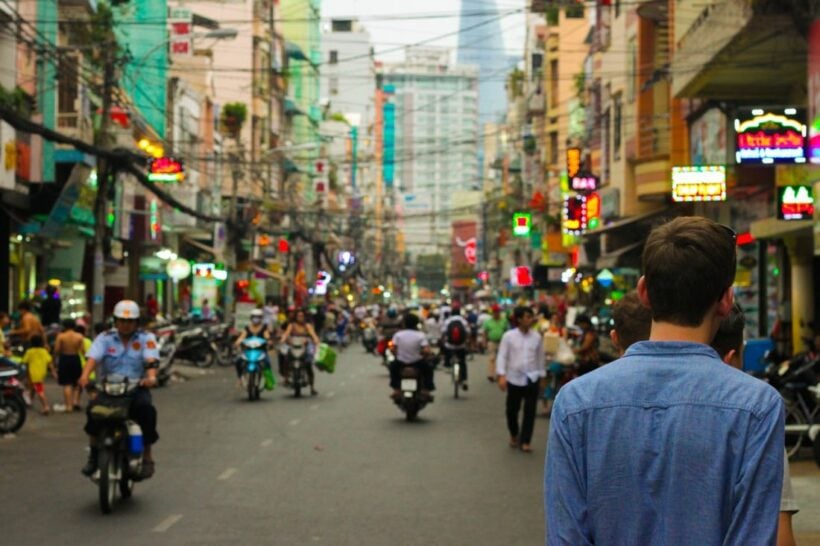 Thai Residents reports that on Sunday, Bloomberg published an article on the world's best pension systems, using information gathered from the 2019 Melbourne Mercer Global Pensions Index.
The survey looked at the pension systems of 37 countries with metrics including employee rights, savings, the number of homeowners, growth of assets, and growth of the economy. The purpose of the analysis was to determine what was needed to improve state pension systems and to gauge the level of confidence citizens had in their state pension system.
The Netherlands and Denmark were found to have the world's best state pensions, with Australia, Finland, Sweden, Norway, Singapore, New Zealand, Canada, and Chile next. Out of all 37 countries, Thailand finished last, with what the report described as an extremely ineffective and ambiguous system.
"Thailand was in the bottom slot and should introduce a minimum level of mandatory retirement savings and increase support for the poorest."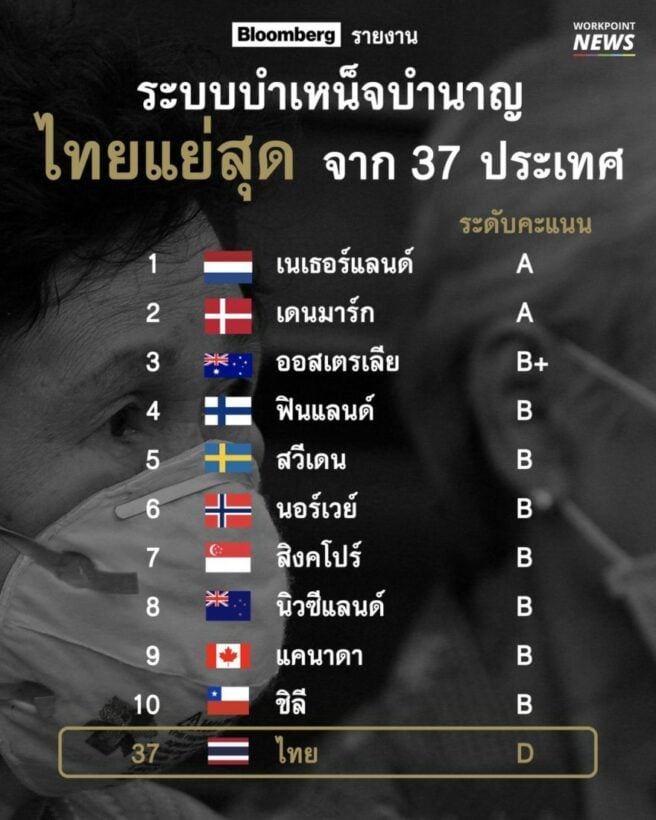 Photo: WorkpointNews
Thai Residents states that only those employed within the government system in Thailand are eligible for a pension based on salary. For most Thai citizens, pension amounts vary from 600 baht to 1,000 baht a month, depending on the recipient's age.
A report carried out by The Securities and Exchange Commission (SEC) advises Thai citizens to have at least 4 million baht saved by the time they retire, but Thai Residents reports that 60% of Thai retirees have less than 1 million baht in savings, with one in three citizens who have reached retirement age are forced to continue working in order to survive.
SOURCE: thairesidents.com
Keep in contact with The Thaiger by following our
Facebook page
.
Tax on salt content being considered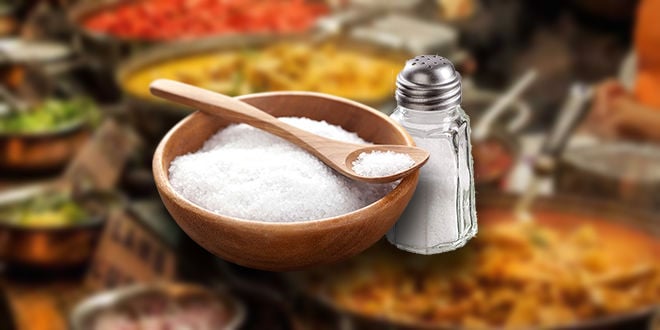 The Excise Department is considering imposing a tax on the salt content of food to encourage food producers to reduce the sodium content of snacks, instant noodles and seasoning cubes.
The director of the Office of Tax Planning said that the department is discussing a limit on the amount of sodium food can contain, in line with the standard set by the World Health Organization (WHO), which is 2,000 milligrams of salt per day.
In reality, Thai people consume an average of 1,000 milligrams per meal, making their daily intake well above WHO guidelines, according to the director.
He said any tax imposed would be at a level which would encourage food producers to reduce the sodium in their processed food without being punitive, adding that the proposal isn't intended to generate more tax revenue, but to help protect the health of consumers. Excessive sodium in the diet can lead to high blood pressure and kidney disease.
Fish sauce, soy sauce and salt would not be taxed.
SOURCE: thaipbsworld.com
Keep in contact with The Thaiger by following our
Facebook page
.
Water shortage warnings in 22 provinces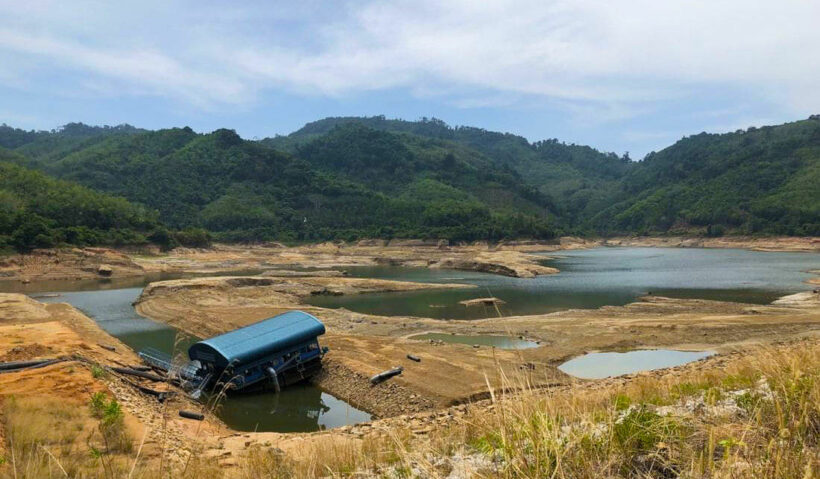 People living in 22 Thai provinces are being warned to prepare for shortages of drinking water during the upcoming dry season, due to start on November 1st.
The warning was issued by the National Water Resources Office, citing low levels in reservoirs, which are the main sources for tap water production waterworks in 22 provinces.
Areas at risk identified by the office are in northern, north-eastern, eastern and southern provinces.
Measures have been adopted by agencies charged with dealing with water shortages. including dredging water channels to allow greater volumes of water to flow into reservoirs, drilling underground wells, enlarging storage ponds and the purchase of water to supply to those in urgent need.
The Royal Irrigation Department has announced that people should use water sparingly.
There are currently about 6 billion cubic metres of usable water in reservoirs in the affected provinces, with 5 billion cubic metres reserved for consumption and ecological preservation, leaving only 1 billion cubic metres for use in agriculture.
This means farmers in the Chao Phraya river basin may not be able to grow a second crop of rice this year.
SOURCE: thaipbsworld.com
Keep in contact with The Thaiger by following our
Facebook page
.