April tourist arrivals in Thailand up nearly 10%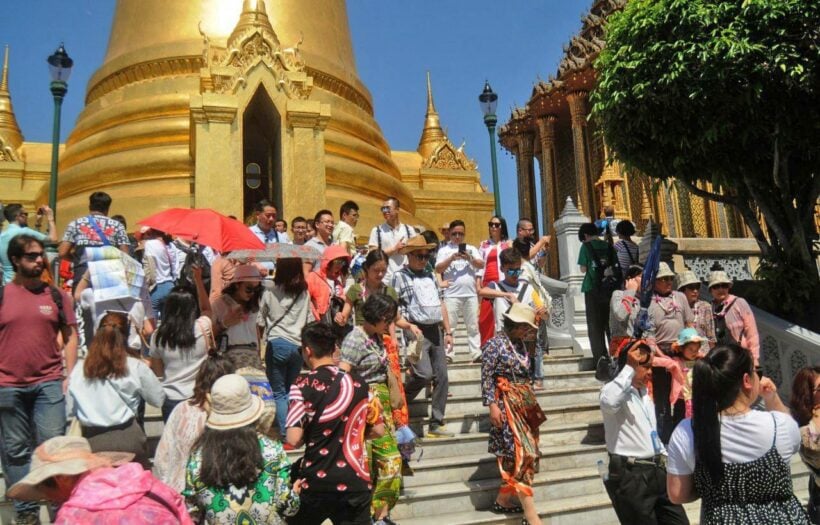 Thailand's tourism racks up 13,701,411 visitors arriving in the first four months of 2018 – a 14% increase, year on year. For the same four months last year the passenger arrivals increased 3.35%.
In April alone arrivals were 3,092,725. This is up 9.38% year on year according to the Ministry of Tourism and Sports Permanent Secretary, Pongpanu Svetarundra.
The top ten feeder countries in April are the same as the months before – China, Malaysia, Laos, Russia, India, Japan, South Korea, Vietnam, US and UK.
The country's appeal in East Asian markets  increased 14.46%. European markets generated 508,000 visits, about the same as it has been for the three months before. South Asia supplied 153,000 visits, up 12.60%.
Chinese passenger arrivals were up to nearly one million in April alone, up 32%, year on year. Critics are saying the country should scale back promotions in China's low-priced package tour markets and reduce the threat of 'mass tourism' by any single market.
Russian passenger growth is up 19% for the month of April.
South Korea arrivals are stable, declining a negligible 0.47%, but the 12.84% decline in UK visits to 87,000 would be a concern as the TaT look at the long-term visitor mix. China, Russia and Malaysia tourism provides the greatest revenue for the Kingdom with earnings from the Chinese tourists significant because their visits are usually much shorter than other tourists.

Thailand's household debt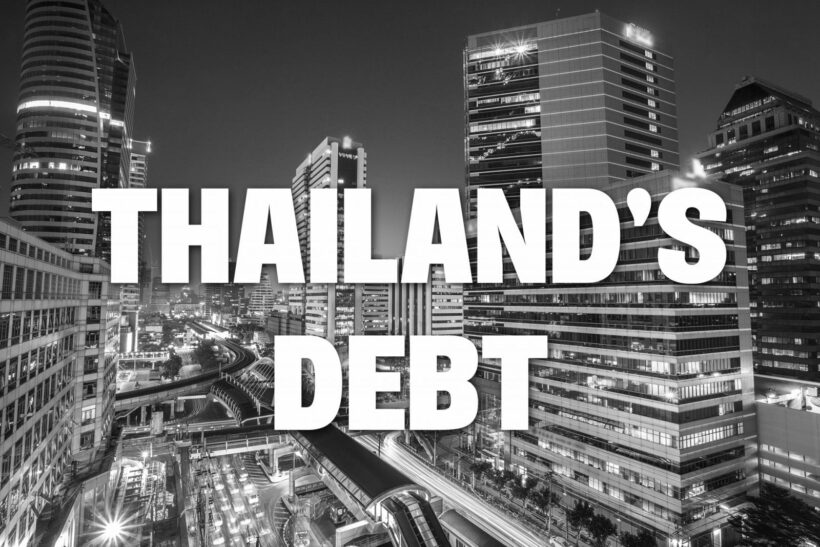 Thailand's household debt has been on the rise over the past decade, up from an average of 116,681 baht in 2007 to 178,994 baht in 2017, but should be measured with commensurate growth in wages, inflation and the country's GDP.

The figures show that Thailand's debt for farming is around 16% of the total debt bill. 36% is spent on buying property and land whilst Thais only go into debt for education – around 1.6% of their total borrowings.
More disturbingly Thais are using borrowings and credit cards for keeping their lifestyles and daily costs alive. 39% of all Thai debt is for daily consumption items.
The three provinces that have the highest rate of debt are #1 Pathum Thani, #2 Krabi, #3 Nontaburi. The average debt for all Thais is 179,000 baht. Bangkok has the highest household debt at 202,000 baht per person, Yala the lowest at only 28,000 baht.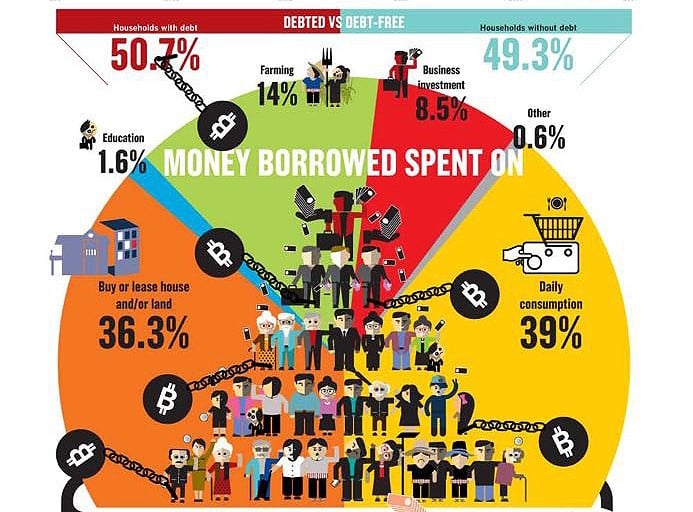 SOURCE: The Nation
Resorts near Kaeng Krachan dam in Petchaburi temporarily closed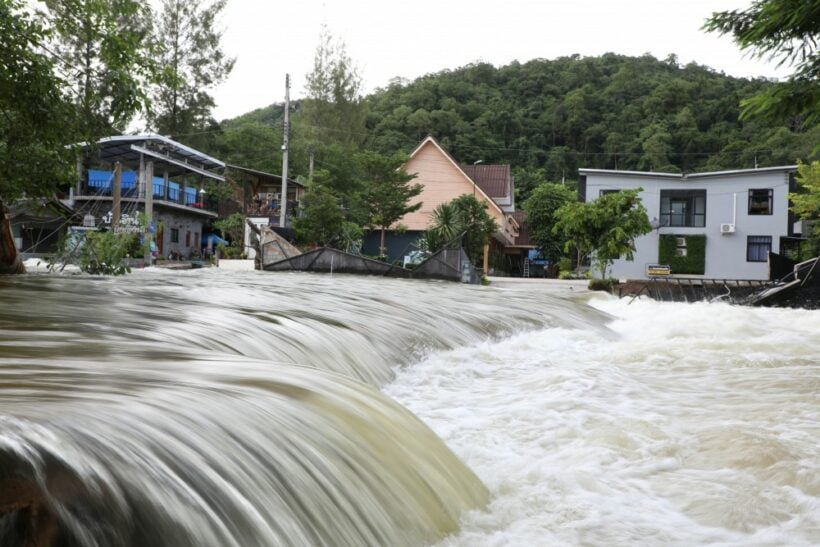 PHOTOS: The Nation
More than 30 resorts downstream of the Kaeng Krachan dam in Phetchaburi province, are being closed temporarily due to heavy flooding.
Thai PBS reports that floodwater levels at the 30 plus resorts range from 1-3 metres making it impossible to carry on with their business. It's also been reported that spillover water from the spillway has heavily damaged the only road leading to the resorts downstream of the dam.
Officials at Kaeng Krachan dam said that the dam was discharging 259 cubic metres/second of water out of the dam into the Phetchaburi river after water level in the dam has risen to 750 million cubic metres against its full capacity of 710 million cubic metres.
One of the resort operators, Mr Thongbai Klaipetch, said that his resort and nine others in the same neighbourhood were marooned and the only road to the resorts was badly flooded.
About 60 families of Ban Tham Sua in Tambon Kaeng Krachan have made preparations to evacuate out of their village due to heavy flooding which has rendered their daily livelihood difficult.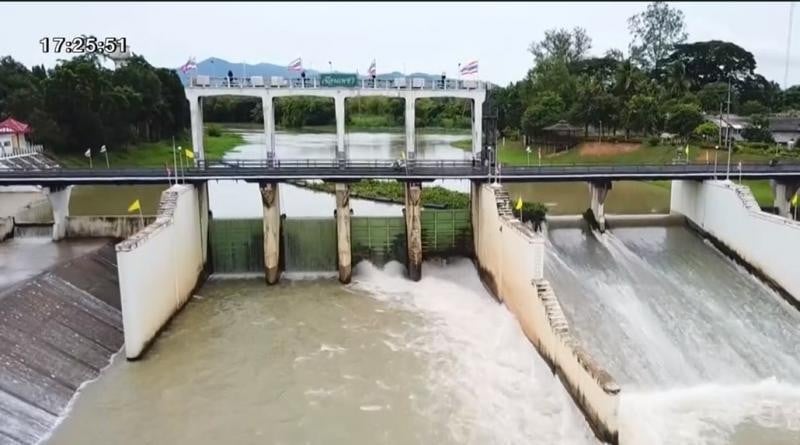 SOURCE: Thai PBS

Thaiger Radio News – Sunday