5,000 Samui residents diagnosed with depression in 2019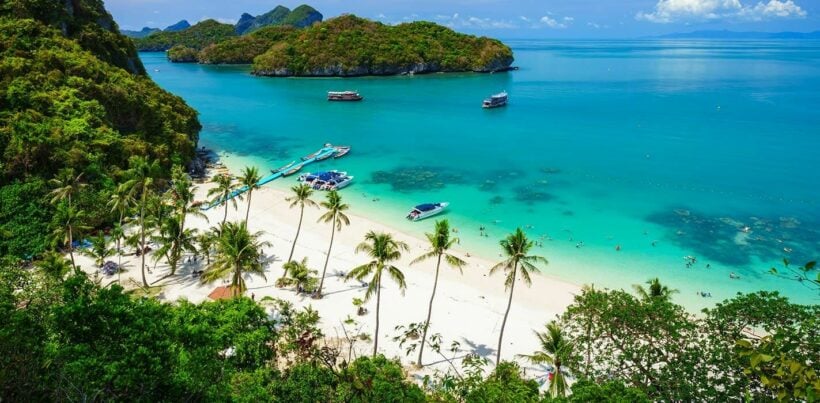 Thailand's second largest island may be renowned for its beautiful beaches and laid-back atmosphere, but a new report indicates that the number of people diagnosed with depression on Koh Samui has increased to over 5,000 this year.
Thai-language Daily News says Songyot Chayaninporamet, deputy director at Samui Hospital, blames several factors, including the high cost of living, crime, unemployment and drugs. The hospital now employs specialists to care for patients battling mental health issues.
A change in the tourism demographic has also seen some hotels and attractions having a particularly bad business year with many hotels, attractions and tour companies putting off staff.
A recent study carried out by the World Health Organisation (WHO) found that Thailand has the highest suicide rate in the ASEAN region, with around 10,000 suicides a year, mainly among the younger population.
The WHO ranked Thailand 32nd worldwide in its annual suicide rate report which came out earlier this month. The report indicated around 10,000 deaths by suicide per year, much higher than other ASEAN countries.
Three months ago the current Department of Mental Health director general Kiattibhoom Vongrachit released another report showing that Thailand's youth now have an increased risk of depression and suicide. In the first six months of 2019, 40,635 calls were made to DMH's hotline; 13,658 of the calls were from children and young people aged between 11 – 25 years of age.
This is around a 20% rise in the rate of calls made during 2018.
See full story HERE.
SOURCE: Thai Residents
Keep in contact with The Thaiger by following our
Facebook page
.
Surat Thani "cockle wars" are over, says navy chief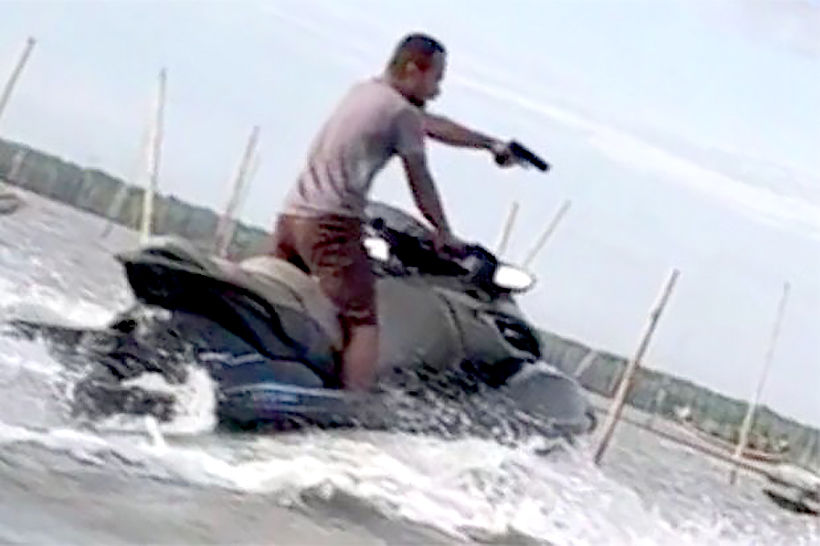 The chief of the Royal Thai Navy says local figures wielding influence are being "neutralised" and the disruptive, sometimes violent dispute between cockle farmers and local small-boat fishermen is drawing to an end. Admiral Ruechai Ruddit says the conflict off the coast of Bandon Bay in the southern province of Surat Thani has eased, after cockle farmers began dismantling the roofed platforms they built to protect their illegal shellfish breeding grounds against raids by local fishermen. He says the various agencies involved are combining their efforts and enforcing relevant laws to tackle the problem.
"Progress is being made and the situation is improving. There will be no further disputes in the future."
The navy chief says officials are to blame for allowing local big shots to "wield influence" over the sea, but this influence is now fading. The intervention of agencies which have teamed up as the "Sornchon task force" is creating a balance of power, and this will "naturally neutralise the influential figures."
The admiral was commenting after inspecting the operations of the task force tackling the encroachment in Bandon Bay, in Surat Thani's Mueang district.
Cockle farmers have been illegally occupying large areas of the sea, which is in the public domain.
The so-called "influential figures" reportedly laid claim to areas of the sea, then leased or "sold" them to people eager to invest in the profitable shellfish trade.
Investors occupied areas off Phunphin, Muang, Kanchanadit, Don Sak, Chaiya and Thachang districts, developing them as private farms breeding the profitable bivalve known as the blood clam. Coastal fishermen argue that the areas are public, and that they have the right to harvest the shellfish.
This has led to sometimes violent clashes.
Cockle farmers occupied an estimated 300,000 rai off the coast of the 6 districts, building roofed platforms in the sea, where they stood guard over their farms. There were a total of 1,010 platforms reported in the area.
SOURCE: Bangkok Post
Keep in contact with The Thaiger by following our
Facebook page
.
More sea turtles lay eggs on Koh Samui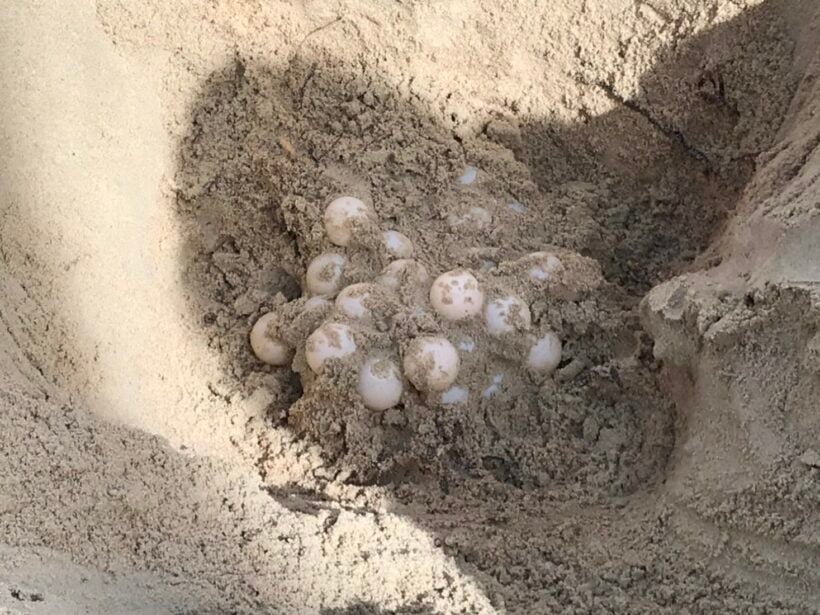 It's been years since sea turtles have been seen laying eggs on Koh Samui beaches. But this year more than a dozen sea turtle nests have popped up around the island's coast. Just over the weekend, 70 eggs were found by villagers at Laem So beach by the Ban Sai Ree Hotel.
It's rare for the turtles to come to Koh Samui, and especially busy beaches. Typically green sea turtles (Chelonia mydas) don't make their way to Koh Samui and are known to lay their eggs on remote shores in the Andaman Sea. 17 nests have been found on the island since February, and officials say they think there's been more than 1,000 eggs altogether.
Around 100 metres from the newly-found nest, another nest is infant of the Villa Kalyana Koh Samui Hotel. Five nests have been discovered in front of the Banyan Tree Samui Hotel, which luckily has helped protect the nests, making enclosures to keep it safe from monitor lizards and other predators. In April, 200 turtles from 3 nests by the hotel hatched and baby turtles made their way into the Gulf of Thailand.
"The discovery means the ecology of the island might be revived to a level that sea turtles can return," an expert in marine ecology told the Bangkok Post. Another marine ecologist made a post on Facebook about the nests, saying that because the coronavirus prevention measures, many beaches have been vacant, leading to animals like sea turtles to venture ashore. Some say national parks should be closed longer to allow more time for wildlife to rehabilitate.
"The villagers love the turtles. They always keep the beach clean. This discovery will only help strengthen the bond between islanders and their environment."
SOURCES: Bangkok Post| Bangkok Post | Banyan Tree Resort
Keep in contact with The Thaiger by following our
Facebook page
.
Russian charged with credit card fraud on Koh Samui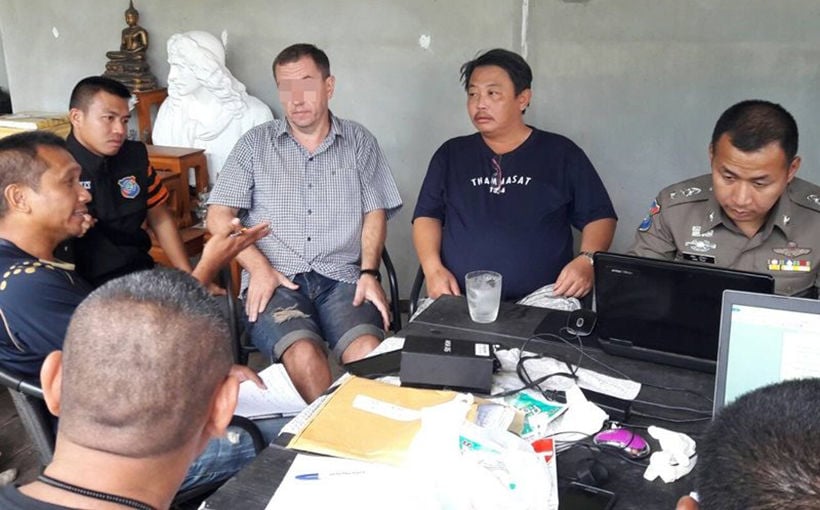 Police in Koh Samui, in the southern province of Surat Thani, have arrested a 35 year old Russian man for allegedly using counterfeit credit cards to buy goods on the resort island. When he was arrested there were 8 fake credit cards found on him.
The arrest comes after a bank employee told police of suspected irregularities in the use of credit cards on several occasions. Investigators found that counterfeit cards had been used to buy products on June 14 and 15 at the Banjo Pharmacy on Koh Samui on June 14 and 15.
Friday evening, Vadim Valeev was spotted getting ready to leave the island, reportedly heading for Phuket. Police searched his car and found 12 credit cards, 8 of them counterfeit. A card scanning device was also found.
Valeev claimed some of the cards belonged to him and his wife, while some belonged to other cardholders. He told officers the reader belonged to a friend he identified only as "Atom."
Officers were not convinced by his story, as the investigation found he was the one who had used the cards. Valeev stands charged with possession of counterfeit electronic cards and has been handed over to Don Sak police in Surat Thani for further legal action.
SOURCE: Bangkok Post
Keep in contact with The Thaiger by following our
Facebook page
.