Phuket Gazette World News: White House unveils plan to end NSA's bulk collection of phone data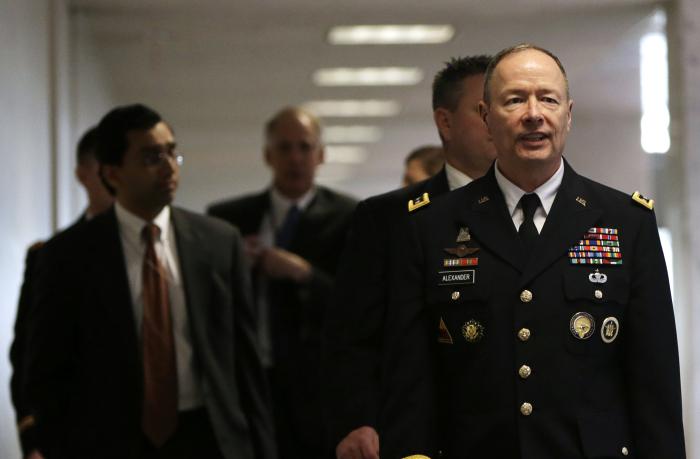 PHUKET MEDIA WATCH
– World news selected by Gazette editors for Phuket's international community
White House unveils plan to end NSA's bulk collection of phone data
Reuters / Phuket Gazette
PHUKET: The Obama administration on Thursday announced details of its plan to end the government's vast bulk collection of data about phone calls made in the United States, including new procedures to get judicial approval before asking companies for such records.
Under the plan, phone companies would have to provide data from their records quickly and in a usable format when requested by the government, a senior administration official told reporters on condition of anonymity.
The plan would also allow the government to seek such data without a court order in a national security emergency. But some U.S. officials who examined the president's proposals said they left important issues unresolved.
Under the Administration's plan, instead of telephone metadata being collected and stored in bulk from telephone companies by the National Security Agency, companies themselves would hold the data and be required to respond to specific, court-approved queries about it from the NSA.
However, officials familiar with current laws and regulations governing how telephone companies handle such data said that Obama's plan raises, but does not answer, significant practical questions about how companies would collect and store such data.
In a statement outlining his plan, President Barack Obama nonetheless insisted, "I am confident that this approach can provide our intelligence and law enforcement professionals the information they need to keep us safe while addressing the legitimate privacy concerns that have been raised," President Barack Obama said in a statement about the plan.
Some key aspects of Obama's plan will need Congressional approval. Congressional officials said the Administration had not yet sent to Capitol Hill its proposed legislative language.
The U.S. government began collecting so-called telephone metadata, most controversially including the metadata of calls made within the United States, shortly after the September 11, 2001, attacks on the United States, under part of the Patriot Act known as Section 215.
Metadata consists of a record of which phone numbers call which other numbers, when calls were made and how long they last. It does not include the calls' content.
The existing program's defenders have claimed intelligence agencies can use the data to find connections between people plotting attacks overseas and co-conspirators inside the United States, while critics viewed it as an infringement of privacy rights.
Obama has been under pressure to rein in surveillance since former National Security Agency contractor Edward Snowden last year disclosed classified details about the breadth of the government's intelligence gathering, sparking an international uproar.
A special review panel appointed by Obama to review the metadata collection program reported late last year that there was little evidence that it had led to a single major counter-terrorism breakthrough. Intelligence officials now refer to metadata collection as more of an "insurance policy" than a front-line spying tool.
Short on details
Under Obama's proposal, the secretive Foreign Intelligence Surveillance (FISA) Court would have to approve in advance all but emergency requests from intelligence agencies for gathering records associated with a specific phone number. After receiving such a request, phone companies could be required to turn over data associated with that number on an "ongoing and prospective" basis, a senior administration official said on a conference call.
Companies would be compelled to provide technical assistance to the government to query the records, and may be compensated in a way that is consistent with current procedures, the official said.
However, two U.S. officials familiar with the current program and relevant laws and regulations said that while current government regulations require telephone companies to store billing data for 18 months, the requirement does not necessarily spell out how they must store it. Some companies, a third official said, may well store such data on paper, making such records difficult to search quickly.
One of the officials also noted that some telephone companies had moved away from historical billing practices. Instead of billing subscribers for each individual call, they now in some cases offer flat-rate, bundled service plans, which for billing purposes do not require logging and charging for each individual call.
Obama's plan does not address these details, and Administration officials did not immediately respond to requests for clarification from Reuters.
Next step: Congress
Because making some of its proposed changes in the metadata program are complicated, the administration said it would ask the FISA court to allow it to operate its existing program for at least another 90 days, as Congress weighs legislation.
"We would hope that the Congress would take something up very expeditiously," an administration official said.
At least two proposals for ending bulk collection of phone data have already been unveiled by lawmakers.
In October, Patrick Leahy, the Democratic chairman of the Senate Judiciary Committee, and Jim Sensenbrenner, a House Republican, introduced a bill called the USA Freedom Act that would require the government to show a request for data was relevant to an ongoing investigation.
Privacy advocates, including the American Civil Liberties Union, have endorsed that bill, which they said more comprehensively addresses concerns about how the government collects and uses internet metadata.
"Our phone records are sensitive, but so are our financial records, internet information, email data. It reveals who we know, where we go, what we do, what we think and what we believe, and those sorts of records need just as much protection," Michelle Richardson, the ACLU's legislative counsel, told reporters.
The top Republican in the House of Representatives, Speaker John Boehner, has endorsed a different approach proposed earlier this week by top lawmakers on the House of Representatives' intelligence panel.
That plan, decried by privacy advocates, would not require the government to first get court approval of a request for data. Instead, the court could order the data expunged if it was later found not to be linked to suspicious activity.
But Obama has been clear that "one of the main attributes" he wanted to see in the overhaul was requiring court approval before data requests are made, the senior administration official said, noting the government has been following that practise since January.
— Phuket Gazette Editors
📱 Download our app on Android or iOS for instant updates on your mobile
📧 Subscribe to our daily email newsletter
👍 Like/Follow us on Facebook
🔔 Subscribe to or Join our YouTube channel for daily video updates


Find more SE Asian News courtesy of Thaiger.

Broke? Find employment in Southeast Asia with JobCute Thailand. Rich? Invest in real estate across Asia with FazWaz Property Group. Even book medical procedures worldwide with MyMediTravel, all powered by DB Ventures.

India sees record Covid-19 infections, oxygen shortages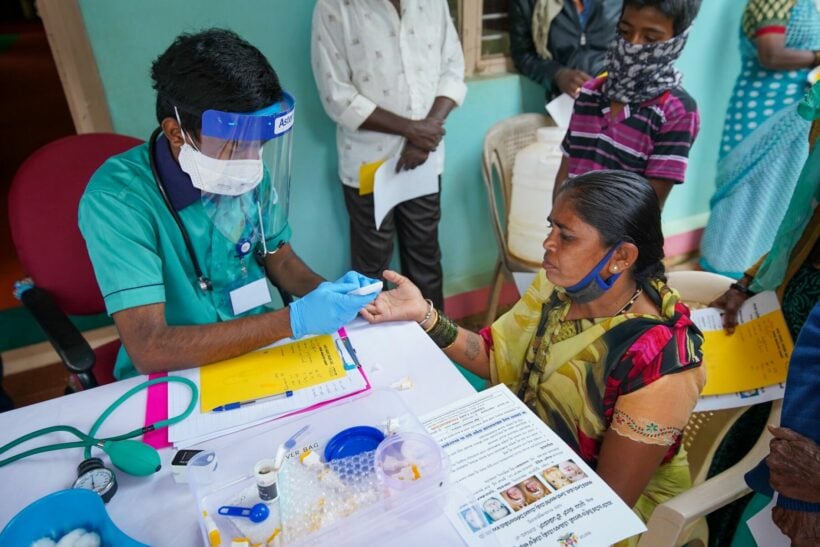 India is experiencing record infections and deaths due to Covid-19 and is now running dangerously low on oxygen supplies. The countries second wave of the virus includes a dangerous virus variant that is spreading quickly and has infected 3.5 million people just this month. In the last 24 hours, 295,000 new infections occurred with just over 2,000 deaths. Prime minister Narendra Modi said that India was in for a big fight and that the second wave of Covid-19 came like a storm.
India had done relatively well during the first wave of the coronavirus for a country dense with 1.3 billion inhabitants. In the last few weeks though people have let their guard down with millions attending religious festivals cricket matches huge weddings, and political rallies around the country. This coinciding with delays and even stopping of production for Covid-19 vaccines and medication along with a lack of oxygen being generated in India is leading to new levels of crisis.
With oxygen supplies dwindling throughout India, relatives of Covid-19 patients are buying black-market oxygen supplies for hyper-inflated prices. Some hospitals are said to be down to their last few hours of oxygen supplies. The health minister of New Delhi is pleading with the government to focus on the oxygen supply chain in India before it devolves into a serious crisis.
Mumbai is the centre of this most recent surge and oxygen shortages there are no better. One doctor said in the event of an oxygen shortage they would usually just relocate patients to another hospital, but now no hospital has the needed surplus. The prime minister said that the government, federal and local, along with private enterprise are working to increase oxygen supplies in India.
New Delhi is in the middle of a week-long lockdown and several other Indian States are facing shut down this weekend. Several countries are cancelling flights or moving India to advisory lists, urging their citizens not to travel there. The United Kingdom and the United States have both flagged India as unsafe to travel, while New Zealand and Hong Kong have completely banned flights.
Vaccination has been hit or miss in India, with early criticism for exporting jobs produced there while so few had been administered locally. Now India has stopped exporting AstraZeneca vaccines, and more than 130 million jabs have been given though supplies have still been limited. Data is expected in the next few weeks about the effect of the Indian Covid-19 variant. As of now, India is second to only the US in total cases with 15.6 million infections and over 180,000 deaths.
SOURCE: Bangkok Post
📱 Download our app on Android or iOS for instant updates on your mobile
📧 Subscribe to our daily email newsletter
👍 Like/Follow us on Facebook
🔔 Subscribe to or Join our YouTube channel for daily video updates
Thailand launches Covid-19 vaccine passport for international travel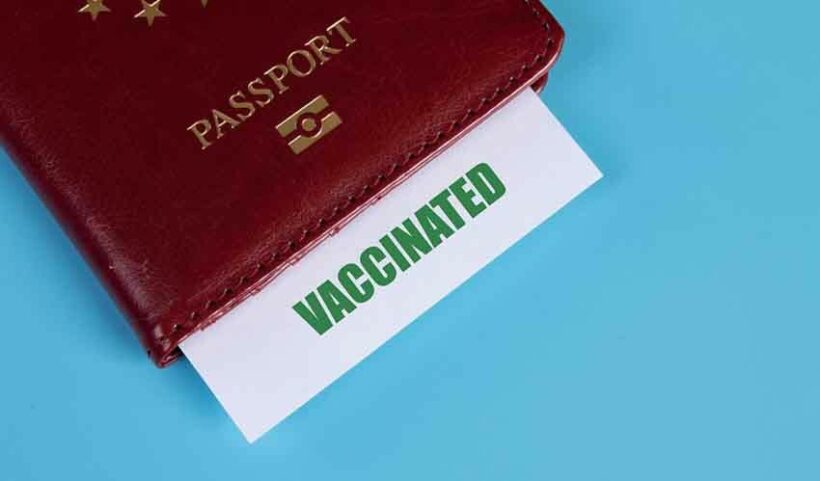 The Thai government has confirmed it is adopting a vaccine passport scheme, to provide vaccinated residents with proof of Covid-19 inoculation. The vaccine passport will be an official document which can be used by vaccinated people travelling abroad. Details of the scheme have now been published in the Royal Gazette, making it official.
The Bangkok Post reports that the Royal Gazette has also published the format of the vaccine passport, which has been approved by Opas Karnkawinpong from the Department of Disease Control. The cover contains text in English and Thai, which bears the department's name and that of the Public Health Ministry. It carries the national emblem of Thailand, the garuda, and the wording, "Covid-19 Certificate of Vaccination".
The vaccine passport also contains the owner's name, as well as his or her national identification or passport number, and confirmation that the holder is vaccinated against Covid-19. It's understood that only vaccines approved by Thailand's Food and Drug Administration or by the World Health Organisation, will be recognised in the vaccine passport scheme.
In order to be valid, the vaccine passport must be signed by an approved disease control official. The Royal Gazette has published an order from the Department of Disease Control authorising 6 such officials to sign the document.
Each vaccine passport is for individual use only. Parents of children under the age of 7 will be required to sign their document for them, while people who cannot write will be required to provide a fingerprint.
SOURCE: Bangkok Post
📱 Download our app on Android or iOS for instant updates on your mobile
📧 Subscribe to our daily email newsletter
👍 Like/Follow us on Facebook
🔔 Subscribe to or Join our YouTube channel for daily video updates
World's most travel-friendly passport list – 2021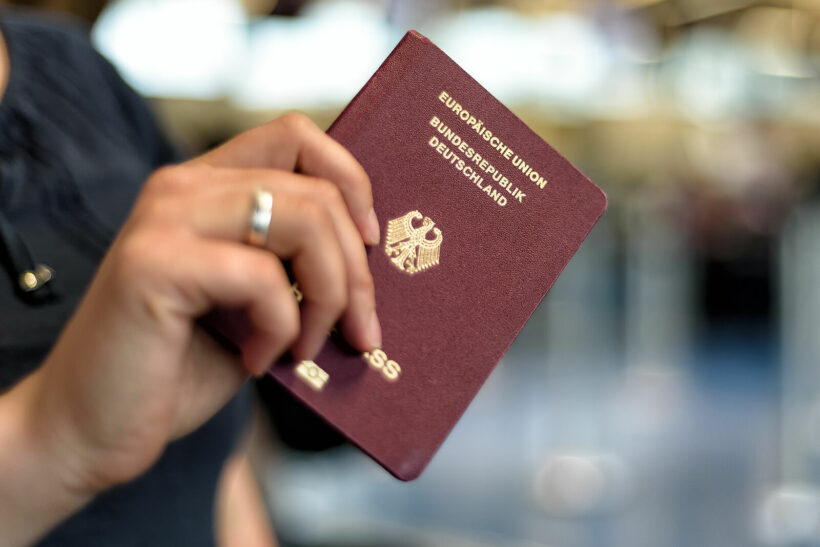 The Henley Passport Index, which rates which passports are the most travel-friendly, has just released the list for 2021, with Japan once again at the top of the list.
But the Index noted that this year's international travel freedom comparison is mostly theoretical as the current Covid-19 situation continues to limit most international travel.
With a Japanese passport, travellers can enter 193 countries without a visa or with a visa-on-arrival. On the other end of the list, an Afghanistan passport can only get into 26 countries. The gap of 167 countries is the widest gap since the Henley Passport Index began tracking this data 15 years ago in 2006.
Singapore kept its second-place this year standing with just one less destination than Japan, followed by Germany and South Korea tied for 3rd place with 191 destinations. The rest of the top 10 are mainly European countries, with the exception of New Zealand and the US as part of the 5-way tie for 7th place with 187 destinations, and Australia and Canada tied for 9th place with 185 destinations.
The US and UK passports took a tumble, once tied for the most travel-friendly passport back in 2014, now losing ground slipping to 7th place. On the other hand, United Arab Emirates strengthened diplomatic ties worldwide and jumped 50 spots this year from 65th all the way to 15th. Over the decade, the climb is even more dramatic, with the Emirates exploding from 67 destinations 10 years ago up 107 destinations to 174 this year. China did well also, climbing 22 places since 2011, up to number 68 on the list.
Thailand's passport is tied with Saudi Arabia at 66th with 79 destinations available without an advance visa.
The full list of most travel-friendly passports…
1. Japan (193 destinations)
2. Singapore (192)
3. Germany, South Korea (191)
4. Finland, Italy, Luxembourg, Spain (190)
5. Austria, Denmark (189)
6. France, Ireland, Netherlands, Portugal, Sweden (188)
7. Belgium, New Zealand, Switzerland, United Kingdom, United States (187)
8. Czech Republic, Greece, Malta, Norway (186)
9. Australia, Canada (185)
10. Hungary, Lithuania, Poland, Slovakia (183)
Henley and Partners predict that the spread in passport access will mirror Covid-19 affected travel. Rich and mobile regions like the US, UK, EU and UAE are getting access to vaccination, hastening their ability to travel, while poorer and developing economies are experiencing a much slower vaccine roll-out.
Experts from Syracuse University, the University of Pittsburgh, and the Migration Policy Centre predict this trend will continue with potentially devastating long-term effects.
Countries that can afford and facilitate vaccination for their citizens quickly will be able to welcome travellers in for tourism and business and be able to travel more themselves. Conversely, countries that can't afford the storage and distribution of vaccines will be less able to travel or welcome tourism income, widening a global wealth gap.
Remote working and the digital nomad lifestyle has been booming in recent years and with Covid-19 forcing businesses to adapt to telecommuting, the post-pandemic world will see more remote working, and countries falling behind with vaccinations will suffer the long-term loss in tourism dollars too.
SOURCE: CNN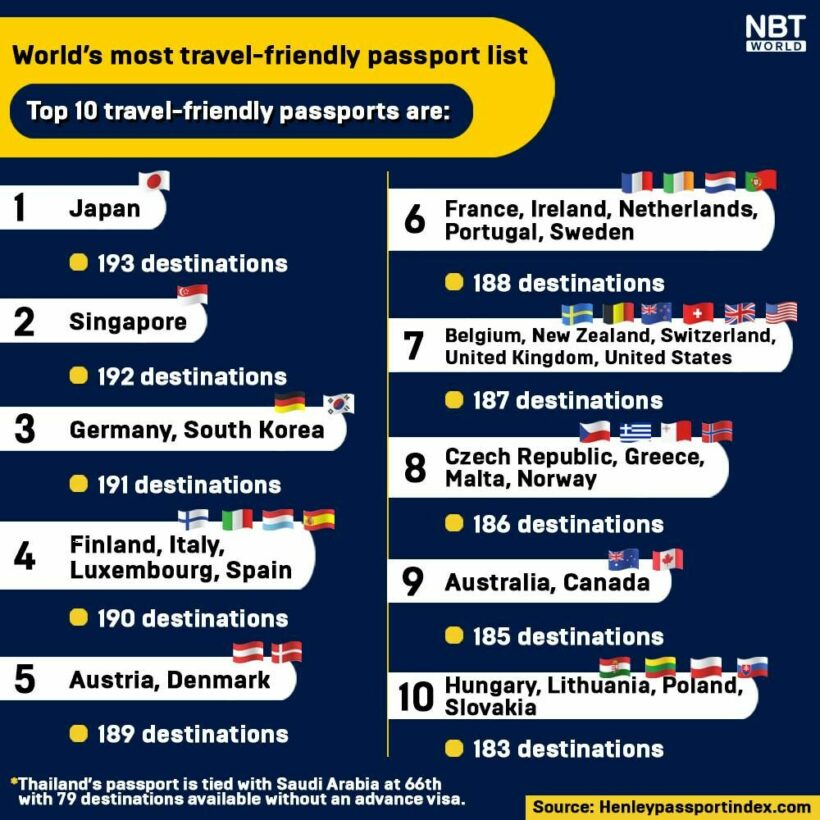 📱 Download our app on Android or iOS for instant updates on your mobile
📧 Subscribe to our daily email newsletter
👍 Like/Follow us on Facebook
🔔 Subscribe to or Join our YouTube channel for daily video updates