Phuket Gazette World News: US-Korea standoff deepens; Cuban ballet defectors, China bird flu death toll rises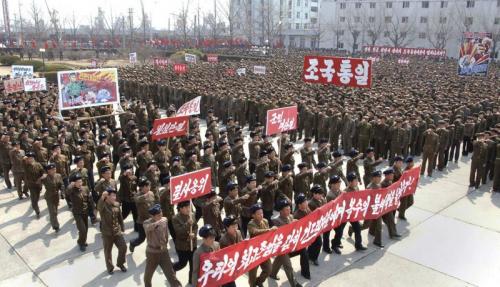 PHUKET MEDIA WATCH
– World news compiled by Gazette editors for Phuket's international community
U.S. to send missile defenses to Guam over North Korea threat
Reuters / Phuket Gazette
PHUKET: The United States said on Wednesday it would soon send a missile defence system to Guam to defend it from North Korea, as the U.S. military adjusts to what Defence Secretary Chuck Hagel has called a "real and clear danger" from Pyongyang.
At the same time, North Korea repeated its threat to launch a nuclear attack on the United States. Pyongyang said it had ratified a potential strike because of U.S. military deployments around the Korean peninsula that it claimed were a prelude to a possible nuclear attack on the North.
Washington had been informed of the potential attack by North Korea, a spokesman for its army said in a statement carried by the English language service of state news agency KCNA. It was unclear how such a warning was given since North Korea does not have diplomatic ties with Washington.
Experts say North Korea is years away from being able to hit the continental United States with a nuclear weapon, despite having worked for decades to achieve nuclear-arms capability.
North Korea has previously threatened a nuclear strike on the United States and missile attacks on its Pacific bases, including in Guam, a U.S. territory in the Pacific. Those threats followed new U.N. sanctions imposed on the North after it carried out its third nuclear test in February.
"Some of the actions they've taken over the last few weeks present a real and clear danger," Hagel told an audience at the National Defence University in Washington.
U.S. stocks sank to their lows of the day after Hagel's comments and the Guam deployment news.
The yield on the benchmark 10-year U.S. Treasury note briefly dropped below 1.8 percent for the first time since January as investors sought safety in government bonds, driving their prices higher. The dollar strengthened modestly against the euro and yen.
The South Korean won hit a six-month low on Wednesday.
"I would say that people are taking it a lot more seriously than they used to," said Steve Van Order, a fixed income strategist at Calvert Investments in Maryland, referring to the tensions with North Korea.
Despite the rhetoric, Pyongyang has not taken any military action and has shown no sign of preparing its 1.2 million strong armed forces for war, the White House said on Monday.
That would indicate that its threats are partly intended for domestic consumption to bolster young leader Kim Jong-un ahead of celebrations marking the anniversary of the birthday of Kim Il-sung, the state's founder and the younger Kim's grandfather, on April 15.
Caitlin Hayden, spokeswoman for the White House National Security Council, criticised the latest North Korean statement.
"It is yet another offering in a long line of provocative statements that only serve to further isolate North Korea from the rest of the international community and undermine its goal of economic development," Hayden said.
North Korea had "ratified" a merciless attack against the United States, potentially involving a "diversified nuclear strike", the KCNA statement concluded after railing against annual war games between South Korea and the United States that run throughout April.
"The moment of explosion is approaching fast. No one can say a war will break out in Korea or not and whether it will break out today or tomorrow," the KCNA statement said.
Defence Secretary Chuck Hagel said he had to take the threats seriously, language he has used in recent weeks as the United States has revamped its missile defence plans and positioned two guided-missile destroyers in the western Pacific to bolster missile defence.
The United States has also flexed its muscle during the military drills with South Korea, flying two radar-evading stealth bombers on a first-of-its-kind practice bombing run over South Korea.
In the latest move, the Pentagon said it was deploying a Terminal High Altitude Area Defence system to Guam in the coming weeks. The THAAD system includes a truck-mounted launcher, interceptor missiles and an AN/TPY-2 tracking radar.
Last month, Hagel said the Pentagon would add 14 new anti-missile interceptors in Alaska and move ahead with the deployment of a second missile-defence radar in Japan.
Adding to tensions, North Korea on Wednesday closed access to a joint factory zone with South Korea, putting at risk $2 billion a year in trade that is vital to the impoverished state.
It said on Tuesday it would revive a mothballed nuclear reactor able to produce bomb-grade plutonium.
Hagel called America's responses so far "measured, responsible, serious" and also said the United States was working with allies to lower tensions.
"We are doing everything we can, working with the Chinese, others to defuse that situation on the peninsula," he said.
In Beijing, China's deputy foreign minister met ambassadors from the United States and both Koreas to express "serious concern" about the Korean peninsula, China's Foreign Ministry said on Wednesday.
North Korea can likely revive reactor in six months, needs years for more bombs
Reuters / Phuket Gazette
PHUKET: North Korea can probably restart a mothballed plutonium-producing reactor in six months if it is determined to do so and the site has suffered no major structural damage, but it may take years to produce significant new atom bomb material.
Pyongyang announced on Tuesday that it would revive the aged Yongbyon five-megawatt research reactor that yields bomb-grade plutonium, but stressed it was seeking a deterrent capacity.
Several nuclear experts familiar with North Korea's program said it would probably take the North Koreans about half a year to get the Yongbyon research reactor up and running, provided it has not suffered significant damage from neglect.
The decision to restart the reactor was the latest chapter in an escalating crisis that erupted after Pyongyang was hit with U.N. sanctions for conducting a third nuclear test in February, and the United States and South Korea staged military drills that North Korea viewed as "hostile."
The Yongbyon reactor has been technically out of operation for years. But Siegfried Hecker – a Stanford University nuclear scientist who is believed to have been the last Westerner to visit the Yongbyon nuclear complex – said the Yongbyon research reactor has been on standby since July 2007.
"If they restart the reactor, which I estimate will take them at least six months, they can produce about six kilograms of plutonium (roughly one bomb's worth) per year," Hecker said in an interview published on Tuesday on a Stanford website.
He said that it would take the North approximately three to four years before it could get another 12kg of plutonium, which would suffice for two more weapons.
Satellite images published by 38North, a specialist North Korea website (click here), showed new construction activity at the reactor site from early February until the end of March. It said the imagery indicated that construction had begun along a roadway and toward the back of the reactor building.
No foreign help needed, experts say
Isolated North Korea occasionally lets nuclear experts like Hecker into the country,
— Phuket Gazette Editors
Keep in contact with The Thaiger by following our Facebook page.
Never miss out on future posts by following The Thaiger.


Find more SE Asian News courtesy of The Thaiger.

Broke? Find employment in Southeast Asia with JobCute Thailand. Rich? Invest in real estate across Asia with FazWaz Property Group. Even book medical procedures worldwide with MyMediTravel, all powered by DB Ventures.

Asia's biggest drug kingpin arrested in Netherlands
Asia's biggest drug kingpin is under arrest in the Netherlands after years of authorities chasing him worldwide. 57 year old Tse Chi Lop, a Chinese-born Canadian citizen, was arrested by Dutch police acting on a request by Australia's federal police.
The UN Office on Drugs and Crime named him as the suspected leader of the Asian mega-cartel known as "Sam Gor", a major producer and supplier of methamphetamines worldwide. Tse is commonly compared to the Mexican drug lord Joaquin "El Chapo" Guzman.
Sam Gor is suspected of laundering billions in drug money through businesses such as casinos, real estate and hotels in Southeast Asia's Mekong region. Australia's federal police said Friday's arrest came after a 2012 operation that arrested 27 people linked to a crime syndicate spanning five countries. The groups was accused of importing large amounts of heroin and methamphetamine into Australia, according to police.
"The syndicate targeted Australia over a number of years, importing and distributing large amounts of illicit narcotics, laundering the profits overseas and living off the wealth obtained from crime."
The arrest of Tse Chi Lop almost 10 years after that operation's launch is a major break for Australian authorities. The country's attorney-general will now begin preparing a formal extradition request for the alleged drug lord to face trial.
Most of Asia's meth comes from "Golden Triangle" border areas between Laos, Myanmar, Thailand and southwest China. The production of methamphetamine, either in tablet form or the highly potent crystalised "ice" version, take place in Myanmar's eastern north Shan state. Ketamine and fentanyl are also produced there as well, mostly in 'portable' labs that hide underneath the thick rainforest canopy.
In 2018 alone, Thailand netted more than 515 million methamphetamine tablets, a number 17 times the amount for the entire Mekong region 10 years ago. Traffickers are constantly finding more creative ways to ship their products as drug busts are featured daily on the news in those regions.
SOURCE: The Bangkok Post
Keep in contact with The Thaiger by following our Facebook page.
Never miss out on future posts by following The Thaiger.
Czech 'Covid' sniffer dogs can detect Covid-19 with a 95% success rate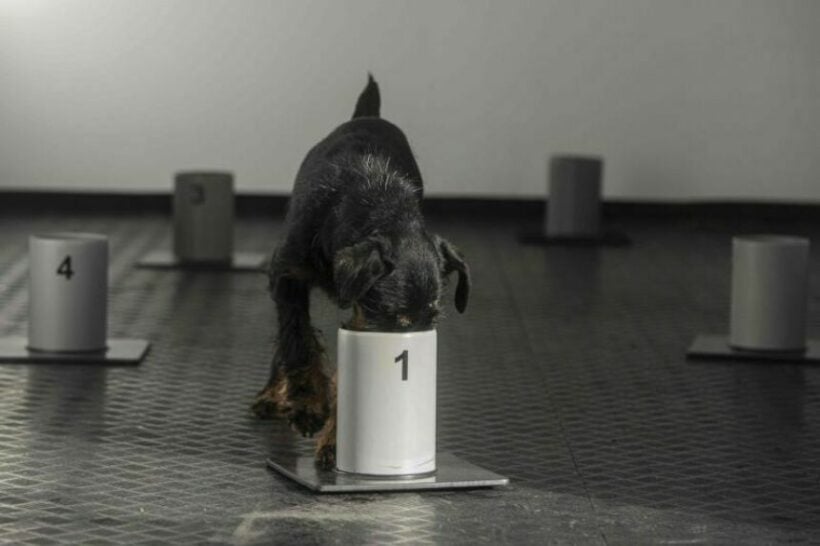 Czech dog trainers say canines can sniff out Covid-19 with an astonishing 95% success rate. The team of trainers in Renda, a Czech mountain village, are working in their own time to teach the dogs to tell the difference between fake samples of Covid and real ones by sniffing pieces of cloth. Lenka Vlachova, a trainer who works at Prague's fire brigade, says the cloths either feature a scent from patients with Covid-19 or from those that tested negative for the virus. They also say they there are cloths with fake samples of the virus that are part of the testing group.
The project head, Gustav Hotovy, says the study is designed to verify dogs' ability to detect the virus and generate a method enabling the use of training dogs in combatting the pandemic.
"The method should also work with other diseases, even more lethal than Covid-19. In the end, we should be able to detect a huge number of people in a very short time with a trained dog."
Hotovy, who is a retired cynologist, whose team started training the dogs last August, says the first study confirming that dogs are able to detect tissue attacked by a virus was conducted in the United States about 10 years ago.
"The virus changes the human tissue, affecting the scent signature of the person."
He says that the signature changes so much that it is immediately picked up on by the dogs. The samples are gathered by rubbing a piece of cotton against the patient's skin and then the team has to make sure the sample is virus-free to keep the dogs from catching the virus.
A Finnish team has also been using dogs to detect the virus at Helsinki airport, reporting its dogs can detect the virus with close to 100% accuracy.
SOURCE: Reuters
Keep in contact with The Thaiger by following our Facebook page.
Never miss out on future posts by following The Thaiger.
Talk show king, Larry King, dies at 87 | VIDEO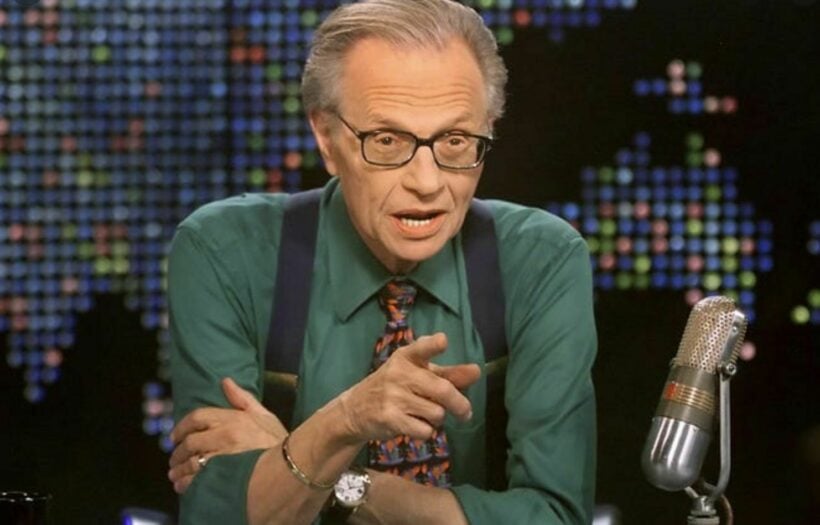 Larry King, the longtime CNN stalwart and talk host has died. He was 87 years of age. He is survived by 3 sons.
"Larry King Live" was a staple on the the young cable TV network for over 25 years, interviewing presidential candidates, celebrities, athletes and high-profile personalities. He retired in 2010 after taping more than 6,000 episodes of the show before moving his voice onto a fledgling streaming service.
His son, Chance, confirmed King's death yesterday morning, US time, on his Facebook page.
"With profound sadness, Ora Media announces the death of our co-founder, host and friend Larry King, who passed away this morning at age 87 at Cedars-Sinai Medical Center in Los Angeles."
"For 63 years and across the platforms of radio, television and digital media, Larry's many thousands of interviews, awards, and global acclaim stand as a testament to his unique and lasting talent as a broadcaster."
King had recently spent time in hospital with Covid-19 at Cedars-Sinai. He had been battling a number of other health problems over the years, suffering several heart attacks. In 1987, he underwent quintuple bypass surgery, inspiring him to establish the Larry King Cardiac Foundation to provide assistance to those without insurance.
With all his health challenges, he continued to forge one of the great talk show careers in US entertainment history.
In 2017 King revealed that he had been diagnosed with lung cancer and successfully underwent surgery to treat it. He also underwent another procedure in 2019 to address angina.
King also suffered personal loss last year when 2 of his adult children died within weeks of each other: Andy King, 65, suffered a heart attack and daughter Chaia King, 52, died after being diagnosed with lung cancer.
With an affable, easygoing demeanor that distinguished him from more intense TV interviewers, King perfected a casual approach to the Q&A format, always leaning forward and listening intently to his guests, rarely interrupting.
Tim Newton from The Thaiger met Larry King in the early 90s whilst working on the 'Australia Overnight' program with the Macquarie Network, using King's 'Larry King Show' radio format as a broad framework for the new radio networked program in Australia, the first of its kind.
"Larry was as affable in personal dealings as he was on air. He was very keen to help a young Aussie at the time who was trying to carve out a similar program to the famous Larry King Show of the 1980s that he hosted. I was happy to get a 30 minute meeting with him after flying to LA to meet him. He took me out to dinner and I walked away with a roadmap for our new radio show and a thousand other tips for the legendary talk show host."
Jeff Zucker, CNN's President, acknowledged King's role in raising the network's profile around the world.
"We mourn the passing of our colleague Larry King. The scrappy young man from Brooklyn had a history-making career spanning radio and television. His curiosity about the world propelled his award-winning career in broadcasting, but it was his generosity of spirit that drew the world to him. We are so proud of the 25 years he spent with CNN, where his newsmaker interviews truly put the network on the international stage. From our CNN family to Larry's, we send our thoughts and prayers, and a promise to carry on his curiosity for the world in our work."
SOURCE: CNN
Keep in contact with The Thaiger by following our Facebook page.
Never miss out on future posts by following The Thaiger.