Phuket Gazette World News: South Korea on high alert; Uruguay says yes to gay marriage; Louvre closes to pickpockets; Lufthansa danger flight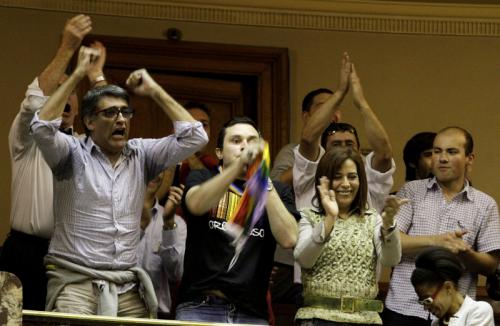 PHUKET MEDIA WATCH
– World news compiled by Gazette editors for Phuket's international community
South Korea, U.S. remain on missile watch as North lauds Kims
Reuters / Phuket Gazette
PHUKET: South Korea and the United States remained on high alert for any North Korean missile launch on Thursday as the hermit kingdom turned its attention to celebrating its ruling Kim dynasty and appeared to dial down rhetoric of impending war.
Despite North Korea's threats it will attack U.S. bases and the South in response to any hostile acts against it, Pyongyang started to welcome a stream of visitors for Monday's birthday celebrations of its founding father Kim Il-sung.
North Korea has stationed as many as five medium-range missiles on its east coast, according to defence assessments made by Washington and Seoul, possibly in readiness for a test launch that would demonstrate its ability to hit U.S. bases on Guam.
Officials in Seoul said there were no signs that additional steps had been taken on Thursday that would indicate the North had moved closer to a launch.
Pyongyang issued a statement that appeared to be tinged with regret over the closure of the joint Kaesong industrial zone that was shuttered when it ordered its workers out this week, terming the North-South Korean venture "the pinnacle of General Kim Jong-il's limitless love for his people and brothers".
The statement on the country's KCNA news agency blamed South Korean President Park Geun-hye for bringing the money-spinning venture to "the brink of shutting down".
Kim Jong-il, Kim Il-sung's son, ruled North Korea until his death in December 2011. He was succeeded by Kim Jong-un, the third of his line to preside over one of the world's poorest and most heavily militarised countries.
Since taking office, the 30-year old has staged two long- range rocket launches and a nuclear weapons test. The nuclear test in February triggered United Nations sanctions that Pyongyang has termed a hostile act and a possible pre-event to invasion.
For over a month, Pyongyang has issued an almost daily series of threats to the United States and South Korea, most recently warning foreigners to leave the South due to an impending "thermonuclear" war.
Apart from the swipe at South Korea's new president, verbal threats appeared to fall off as KCNA listed arrivals for the upcoming birthday celebrations, naming an eclectic mix ranging from Chinese businessmen to Cold War-era enthusiasts of its socialist monarchy and official ideology of "Juche", or self-reliance.
Ramon Jimenez Lopez, listed as the chairman of the Latin American Institute of the Juche Idea, and Jie Wenjiang, who it said was in charge of Hantong International freight company in Dandong, China, were among the arrivals, KCNA said.
Key tenet
Reinforcing the rule of the Kim dynasty and the legitimacy of the latest Kim to hold power in Pyongyang is a key tenet of North Korea's ideology.
Party newspaper Rodong Sinmun said Kim Jong-un had "lifted the North Korean people out of the sea of bloody tears that has been their world in the past year" after the death of his father.
It was the first anniversary on Thursday of Kim's official ascent to power, although he became de-facto leader immediately after his father's death.
Despite the heady rhetoric from North Korea and its closure of the Kaesong economic zone that generated $2 billion a year in trade, Pyongyang does not appear to have placed its 1.2 million strong armed forces on high alert.
Most observers say Pyongyang has no intention of igniting a conflict that could bring its own destruction but warn of the risks of miscalculation on the highly-militarised Korean peninsula.
The North's rhetoric has pushed the United States, the guarantor of South Korea's security, to move more military assets into the region in response to the rising threat levels.
In Washington, U.S. Defence Secretary Chuck Hagel warned on Wednesday that the North was "skating very close to a dangerous line" with its threats and provocations, and warned the United States was prepared to respond to any moves by Pyongyang.
"We have every capacity to deal with any action that North Korea would take, to protect this country and the interests of this country and our allies," Hagel told reporters at the Pentagon.
China, the North's only major diplomatic ally, has watched the situation evolving on its doorstep with concern.
"China respects North Korea, but it also holds the responsibility of preserving peace in Northeast Asia," the Global Times, a tabloid published by the ruling Communist Party's People's Daily, said in an editorial.
"Pyongyang should drop its illusions that it can make the world stay silent over its desire for nuclear arms through its hard-line stance and deceptions. We believe the North still has a chance and we regret that it has become mired in this crisis. We hope the crisis is only temporary."
Financial markets which have fluctuated with the rise in tensions appeared to have stabilised and the head of South Korea's central bank on Thursday announced that there was no imminent threat to Asia's fourth-largest economy.
"We will take appropriate action if the economy is affected by North Korea risks," Bank of Korea Governor Kim Choong-soo said after it left interest rates unchanged on Thursday.
Uruguay approves gay marriage, second in region to do so
Reuters / Phuket Gazette
PHUKET: Uruguay's Congress passed a bill on Wednesday to allow same-sex marriages, making it the second country in predominantly Roman Catholic Latin America to do so.
Seventy-one of 92 lawmakers in the lower house of Congress voted in favour of the proposal, one week after the Senate passed it by a wide majority. Leftist President Jose Mujica, a former guerrilla fighter, is expected to sign the bill into law.
"I agree that family is the basis of society but I also believe that love is the basis of family. And love is neither homosexual nor heterosexual," said opposition lawmaker Fernando Amado of the centre-right Colorado Party.
Uruguay is the 12th country to pass a law of this kind, according to Human Rights Watch. In Latin America, Argentina also has approved gay marriage and it is allowed in Mexico City and some parts of Brazil.
Roughly half a million people marched through Paris in January to protest the legalization of same-sex marriage, underscoring opposition to the measure in the heart of Western Europe.
In Uruguay, a nation of about 3.3 million people sandwiched between Argentina and Brazil, critics of the bill included the Catholic Church and other Christian organizations, which said it would endanger the institution of the family.
"We are opposed to this bill because we understand it distorts and changes the nature of the institution of marriage," said opposition lawmaker Gerardo Amarilla.
Damian Diaz, a 25-year-old teacher who is in a committed relationship with a man, said he was heartened by the move.
"We're definitely going to feel now that we live in a place where we're recognized for who we are, where we get more respect and more acceptance," he told Reuters Television.
Spain politicians to be fenced off from evictions protesters
Reuters / Phuket Gazette
PH
— Phuket Gazette Editors
Keep in contact with The Thaiger by following our Facebook page.
Never miss out on future posts by following The Thaiger.


Find more SE Asian News courtesy of The Thaiger.

Broke? Find employment in Southeast Asia with JobCute Thailand. Rich? Invest in real estate across Asia with FazWaz Property Group. Even book medical procedures worldwide with MyMediTravel, all powered by DB Ventures.

U.S. President Joe Biden reverses Trump's policies on first day of presidency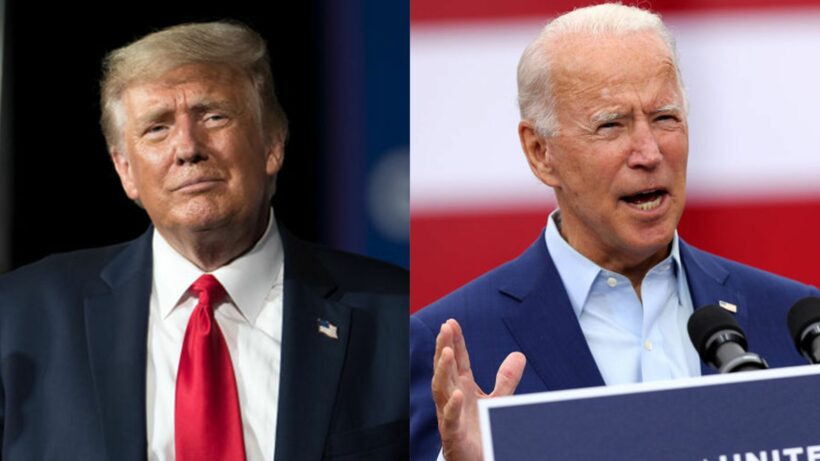 Just after being sworn in, the new U.S. President Joe Biden is reversing Trump's policies by signing 15 executive actions while targeting pandemic and climate change. Biden, now America's 46th President, said there is "no time to waste" as he referenced America's battle with Covid-19.
"Some of the executive actions I'm going to be signing today are going to help change the course of the COVID crisis, we're going to combat climate change in a way that we haven't done so far and advance racial equity and support other underserved communities. These are just all starting points."
Among his initiatives, Biden signed a mask mandate for those on federal property and federal employees. He also signed an order to designate a new White House office to coordinate the response to Covid-19 while halting the process of withdrawing from the World Health Organisation. His press secretary, Jen Psaki, says his quick actions are just te beginning of many changes.
"The Day One plans were just the start of a flurry of executive actions Biden would take soon after entering office. In the coming days and weeks, we will be announcing additional executive actions that confront these challenges and deliver on the president-elect's promises to the American people."
Biden signed documents to begin the process of rejoining the Paris climate accord, including revoking the permit that was granted by Trump to the Keystone XL oil pipeline.
Biden stopped Trump's emergency declaration that helped the border wall's construction and ended travel bans on some majority-Muslim countries. Psaki says he will revoke the ban on transgenders joining the military and reverse a policy that blocks U.S. funding for abortion programs overseas.
He also asked to extend a moratorium on housing evictions until the end of March and on student loan payments until the end of September.
SOURCE: Thai PBS World
Keep in contact with The Thaiger by following our Facebook page.
Never miss out on future posts by following The Thaiger.
Covid-19 travel pass to pilot on Etihad and Emirates Airways flights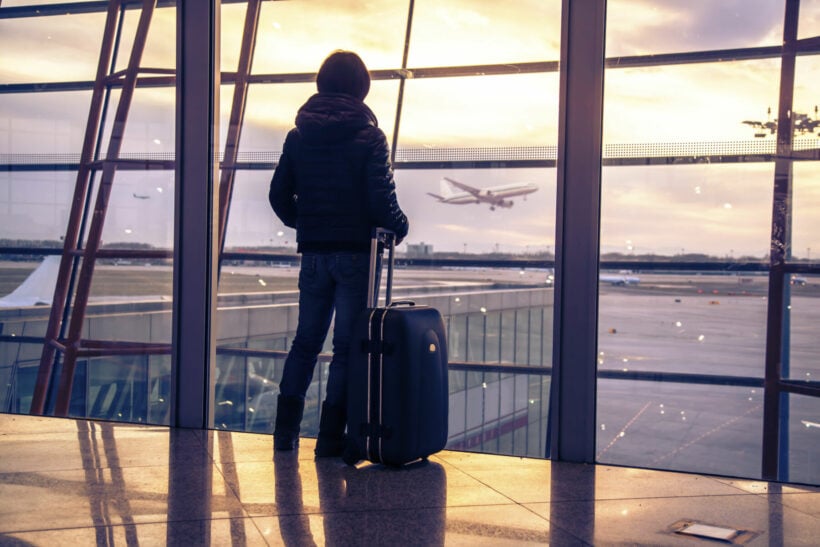 A travel pass for passengers inoculated against Covid-19 or who have tested negative will be piloted on flights for Dubai's Emirates and Abu Dhabi's Etihad Airways. With the travel pass issued by the International Air Transport Association, passengers can keep control of their data and share their test results with airlines and authorities for travel.
The travel pass will be offered on selected flights from Abu Dhabi in the first quarter, and will expand the pass to other destinations of the trail is successful. Emirates is going to implement phase 1 of the travel pass in April for flights departing from Dubai.
Recently, the IATA travel pass programme has been also tested in International Airlines Group and Singapore Airlines.
SOURCE: Reuters
Keep in contact with The Thaiger by following our Facebook page.
Never miss out on future posts by following The Thaiger.
Australia might keep borders closed throughout 2021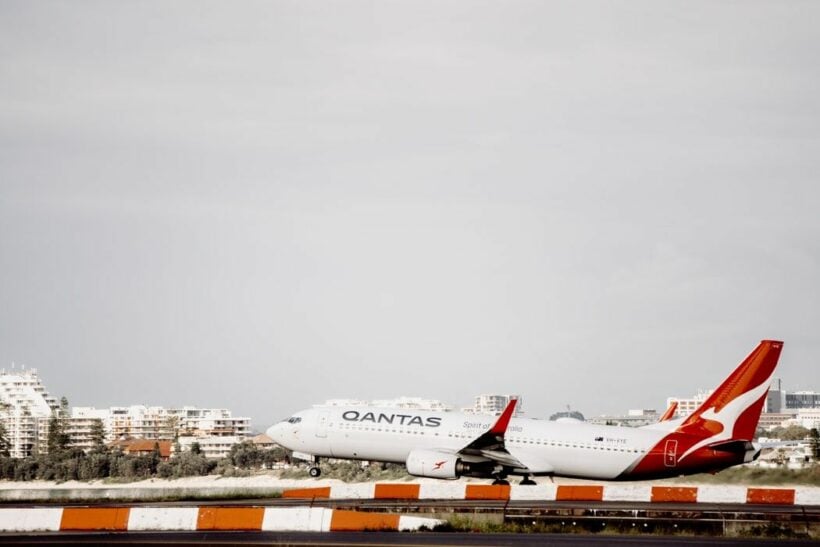 It might be a while until tourists can visit Australia. Borders might not be fully reopen until at least 2022. Australia is rolling out its immunisation program next month, but even if most of the population is vaccinated against Covid-19, the Australian government says it will probably wait to make sure the vaccine prevents the transmission of the virus before fully reopening borders.
Australia's borders are only open for citizens, residents, those with family in Australia and travellers who have been in New Zealand for the previous 14 days. All incoming travellers must quarantine for 14 days unless they come from an area classified as a "green safe travel zone."
There are currently 1,881 active Covid-19 cases in Australia, according to Worldometers. No local Covid-19 cases were reported today. Since the start of the pandemic, Australia has reported more than 22,000 local cases and 909 deaths related to Covid-19.
The state of New South Wales is a main focus for Covid-19 prevention measures at this stage and some neighbouring states have imposed travel restrictions on those from the state. NSW state Premier Gladys Berejiklian floated the idea about allowing venues in the area to ban entry to those who aren't vaccinated against Covid-19.
"Already airlines have indicated that if you're not vaccinated you can't travel overseas and I think that'll be an incentive to a lot of people… We'll also consider whether we allow venues … make up their own rules if they have a business or run a workplace about what they feel is Covid safe."
SOURCE: Aljazeera
Keep in contact with The Thaiger by following our Facebook page.
Never miss out on future posts by following The Thaiger.