World
Phuket Gazette World News: Passengers rescued from Antarctic; Kerry in Israel; Bibles seized in Malaysia; Thein Sein opens door to reform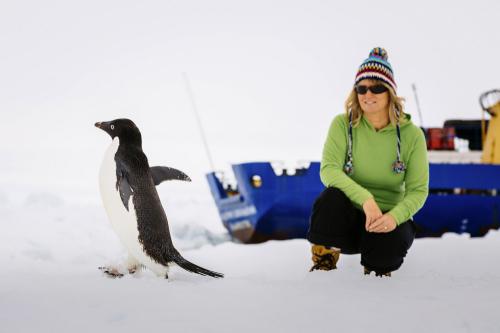 PHUKET MEDIA WATCH
– World news compiled by Gazette editors for Phuket's international community
All passengers rescued from ship stuck in Antarctic ice
Reuters / Phuket Gazette
PHUKET: A rescue effort to remove 52 passengers on board a research ship that had been trapped in Antarctica ice for nine days was successful, and they were evacuated safely by helicopter, the expedition leader said on Thursday.
A helicopter from the Chinese icebreaker Snow Dragon ferried the passengers in small groups several times from the ice-bound ship, Akademik Shokalskiy, and transferred them to an Australian Antarctic supply ship, the Aurora Australis.
Chris Turney, who led the private expedition, said conditions at sea had improved enough to mount the rescue, following days of blizzards, fog and shifting sea ice.
"We've made it to the Aurora Australis safe & sound," Turney said on Twitter.
Turney documented the rescue mission from the stranded ship with regular posts depicting videos and photographs.
The ship's 22 crew members planned to stay with the well-stocked vessel until it was freed from the ice, the New York Times reported.
Television pictures showed the helicopter checking out a makeshift landing zone near the marooned ship, before picking up the first group of 12 passengers.
Turney posted a short video clip of a second helicopter taking off. His seven photographs showed passengers bundled in heavy parka jackets, snow goggles and hats, boarding a helicopter amid a backdrop of snowdrifts and clear blue skies.
The Russian-owned research ship left New Zealand on November 28 to commemorate the 100th anniversary of an Antarctic journey led by famed Australian explorer Douglas Mawson.
It became trapped on December 24, 100 nautical miles east of French Antarctic station Dumont D'Urville and about 1,500 nautical miles south of Australia's southern island state of Tasmania.
Everyone on board was believed to be in good condition and weren't in any immediate danger on the ship.
The Chinese ship got within sight of the Akademik Shokalskiy on Saturday, but turned back after failing to break through the ice, which was more than 3 metres (10 feet) thick in some place.
Two other vessels, Australia's Aurora Australis and a French flagged ship, also tried to help but failed to reach the ship because of strong wind and heavy snow.
Earlier on Thursday, the Australian Maritime Safety Authority which is coordinating the rescue, had said the rescue had again been thwarted by ice and bad weather.
Myanmar president supports changing army-drafted constitution
Reuters / Phuket Gazette
PHUKET: Myanmar's president gave his backing on Thursday for amending a military drafted constitution and indicated support for changes that would make Nobel Peace Prize winner Aung San Suu Kyi eligible to lead the country.
Thein Sein, the reformist general and former top member of the army regime that ruled Myanmar for 49 years, said changing the constitution could help national reconciliation and he did not support laws that bar anyone from becoming president.
"I would not want restrictions being imposed on the right of any citizen to become the leader of the country," Thein Sein said in a monthly televised address to the nation.
"At the same time, we will need to have all necessary measures in place in order to defend our national interests and sovereignty."
The comments by the president are likely to be welcomed by opposition leader Suu Kyi, the 68-year-old leader of a peaceful two-decade struggle against military dictatorship, who has in recent months stated her wish to become president.
For now, Suu Kyi is ineligible for the top post because her two sons are British citizens.
The comments are the latest show of openness by a president who has surprised the world with an array of reforms that were unimaginable under the junta, like the release of hundreds of political prisoners, liberal investment laws, legalising protests and scrapping of media censorship.
Thein Sein, 68, has yet to declare whether or not he will retire from politics after the next election in 2015, or seek a second term. Other contenders include parliament speaker, Shwe Mann, 66, another key reformer who outranked Thein Sein in the former junta.
According to Myanmar's constitution, the legislature, not the people, are responsible for choosing a president.
Three panels representing the lower house, the senate and lawmakers chosen by the military each nominate a presidential candidate. A vote of the bicameral parliament then takes place, where one of the three candidates is chosen as leader.
Myanmar's parliament has appointed a committee to draft recommendations about how to change the constitution, which critics say is too centralised and offers too much power to the military.
The committee said on Wednesday it had received 323,110 suggestions via 28,247 letters ahead of the December 31 deadline for public feedback. It is expected to submit its report during the next house session, which starts on January 13.
Han Tha Myint, a senior member of Suu Kyi's National League for Democracy (NLD) party, said the NLD had no immediate comment on the president's speech.
Malaysia's Islamic authorities seize Bibles as Allah row deepens
Reuters / Phuket Gazette
PHUKET: Islamic authorities in Malaysia on Thursday seized 321 Bibles from a Christian group because they used the word Allah to refer to God, signalling growing intolerance that may inflame ethnic and religious tension in the Southeast Asian country.
The raid comes after a Malaysian court in October ruled that the Arabic word was exclusive to Muslims, most of whom are ethnic Malays, the largest ethnic group in the country alongside sizeable Christian, Hindu and Buddhist minorities.
That ruling overturned a court decision that allowed a Roman Catholic newspaper printed in Malay, the country's national language, to use Allah.
The change has heightened concern that religious authorities, which issue rulings for Muslims and operate alongside civil courts, now have more legal muscle.
Analysts say new rulings that affect non-Muslims could be a way of deflecting anger against Prime Minister Najib Razak's government from poor Malay Muslims over subsidy cuts likely to force up electricity, petrol and sugar prices.
On Thursday, the top Islamic authority in the richest and most populous state of Selangor, seized the Malay-language Bibles from the Bible Society. The society said authority officials escorted two of its officials to a police station to make statements after which they were released on bail.
"We were told that we were under investigation for breaking a Selangor state law banning non-Muslims from using the word Allah," said Bible Society of Malaysia Chairman Lee Min Choon.
Christians from Malaysia's rural states of Sabah and Sarawak in Borneo, who have used the word Allah for centuries, have moved in droves to Selangor and other parts of peninsular Malaysia in recent years to look for work.
The main political party within Najib's ruling coalition, the United Malays National Organisation (UMNO), said its Selangor members would protest at all churches in the state on Sunday against unauthorised use of
— Phuket Gazette Editors

Join the conversation and have your say on Thailand news published on The Thaiger.
Thaiger Talk is our new Thaiger Community where you can join the discussion on everything happening in Thailand right now.
Please note that articles are not posted to the forum instantly and can take up to 20 min before being visible. Click for more information and the Thaiger Talk Guidelines.