Phuket Gazette World News: Chavez to be embalmed; Bin Laden son in law arrested; Rohingya crisis spreads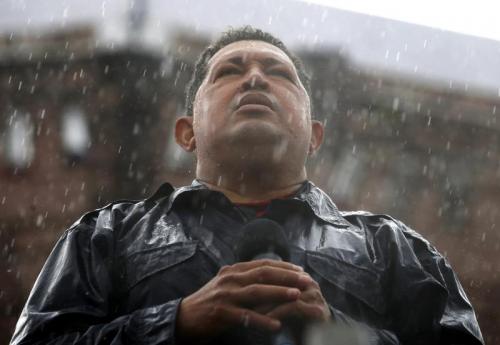 PHUKET MEDIA WATCH
– World news compiled by Gazette editors for Phuket's international community
Bin Laden son-in-law arrested in Jordan, taken to New York
Reuters / Phuket Gazette
PHUKET: U.S. prosecutors unsealed an indictment against a son-in-law of Osama bin Laden yesterday that charged him with conspiracy to kill Americans, after U.S. government sources said he was arrested overseas and brought to New York.
Suleiman Abu Ghaith, a militant who appeared in videos representing al Qaeda after the September 11 attacks in 2001, had initially been picked up in Turkey and was brought to the United States in an operation led by Jordanian authorities and the FBI, the sources said.
The Turkish government deported him to Jordan, the sources said, where local authorities and the FBI took custody of him. He was brought to the United States in the last few days, a law enforcement source said.
U.S. officials including Attorney General Eric Holder announced the indictment on Thursday, saying he would be arraigned today at the U.S. District Court in lower Manhattan, only blocks from the site of the World Trade Centre, which was destroyed in the September 11 attacks.
Abu Ghaith becomes one of the highest-ranking al Qaeda figures to be brought to the United States for civilian trial. When Holder previously announced plans to try defendants in the September 11 attacks in the same courthouse, he was forced to back down by public opposition, and the trials were moved to the U.S. military base at Guantanamo Bay, Cuba.
New York police were less concerned Abu Ghaith's case would present a security problem than they were about the trials of Khalid Sheikh Mohammed and four others charged with plotting the attacks, a law enforcement source said.
"It's not the same. It doesn't rise to that level," said the source, who is familiar with the department's views and spoke on condition of anonymity.
The indictment accused Abu Ghaith of acting in a conspiracy that "would and did murder United States nationals anywhere in the world," listing actions before and after September 11, 2001.
"Among other things, Abu Ghaith urged others to swear allegiance to bin Laden, spoke on behalf of and in support of al Qaeda's mission, and warned that attacks similar to those of September 11, 2001 would continue," the indictment said.
It cited a May 2001 gathering at a house in Kandahar, Afghanistan, alleging Abu Ghaith urged guests to swear allegiance to bin Laden, and it says bin Laden summoned Abu Ghaith on the evening of September 11, requesting his assistance.
Bin Laden and Abu Ghaith appeared together the next morning, when the defendant warned the United States and its allies that a "great army is gathering against you" and that "the nation of Islam" would do battle against "the Jews, the Christians and the Americans," the indictment alleges.
Rakhine crisis risks spread, endangering Myanmar reforms – U.N.
Reuters / Phuket Gazette
PHUKET: The crisis in Myanmar's Rakhine state, where sectarian violence erupted last year, risks spreading and endangering democratic reforms undertaken since military rule ended in 2011, a U.N. investigator said yesterday.
Myanmar should release the remaining 250 political prisoners, end torture by police and address root causes of ethnic conflicts, the independent investigator Tomas Ojea Quintana said.
"There remains a large gap between reform at the top and implementation on the ground," he said in an annual report to the United Nations Human Rights Council.
"Rakhine state is going through a profound crisis that threatens to spread to other parts of the country and has the potential to undermine the entire reform process in Myanmar."
Ojea Quintana visited Myanmar for five days last month and held talks with ministers, opposition leader Aung San Suu Kyi and prisoners. He also visited camps for displaced people uprooted by ethnic clashes in Rakhine and Kachin states.
"While the process of reform is continuing in the right direction, there are significant human rights shortcomings that remain unaddressed, such as discrimination against the Rohingya in Rakhine State and the ongoing human rights violations in relation to the conflict in Kachin State," he said.
They must not become entrenched and destabilise the reform process, said Ojea Quintana, an Argentine human rights lawyer.
Deadly sectarian violence erupted last June and October in Rakhine state between Rakhine Buddhists and Muslim Rohingyas.
"Both Muslim and Buddhist Rakhine communities continue to suffer the consequences of violence that the government has finally been able to control, though question marks remain over the extent to which excessive force has been used," he said.
The Nasaka, a border security force accused of committing serious violations against Muslims, should be suspended.
Endemic discrimination
Ojea Quintana voiced concern at the "endemic discrimination" against the estimated 800,000 Muslim Rohingyas who lack legal status, and called for discriminatory regulations to be removed.
The Yangon government says the Rohingyas are illegal immigrants from Bangladesh and does not regard them as citizens. Bangladesh also denies them citizenship.
More than 1,100 people, the vast majority of them Rohingya men and boys, are reported to be detained, the U.N. envoy said, urging authorities to ensure that they are not mistreated.
Despite a more open environment after decades of military rule, people in Myanmar can be imprisoned for taking part in a peaceful march, he said, calling for the law to be amended.
He saw "no evidence that the judiciary is developing any independence from the executive branch of government".
The quasi-civilian government of President Thein Sein must address serious abuses by the junta and prosecute perpetrators. "Measures to ensure justice and accountability, and access to truth, must therefore remain part of Myanmar's reform agenda."
Ojea Quintana welcomed increased freedom for Internet users and the reopening of prisons to visits by the Red Cross.
The conflict in Kachin, a volatile area bordering China, escalated in recent months, with the military using air power and heavy artillery to attack targets in Laiza, he said.
He cited continued allegations of "attacks against civilian populations, extrajudicial killings, sexual and gender-based violence, arbitrary arrest and detention, as well as torture".
Kachin men suspected of having links to the Kachin Independence Army have been arrested and possibly tortured.
Authorities must pursue negotiations with armed groups and protect civilians in Kachin, he said. "Any durable political solution must address the root causes of the conflict and should address the particular concerns of ethnic minority groups."
Venezuela's Chavez to be embalmed for public view
Reuters / Phuket Gazette
PHUKET: Venezuela's Hugo Chavez will be embalmed and put on display "for eternity" at a military museum after a state funeral and an extended period of lying in state, acting President Nicolas Maduro said yesterday.
Huge crowds are still waiting to pay their respects to Chavez after his death this week, and Maduro said the move – reminiscent of the treatment of Commun
— Phuket Gazette Editors
Keep in contact with The Thaiger by following our Facebook page.
Never miss out on future posts by following The Thaiger.


Find more SE Asian News courtesy of The Thaiger.

Broke? Find employment in Southeast Asia with JobCute Thailand. Rich? Invest in real estate across Asia with FazWaz Property Group. Even book medical procedures worldwide with MyMediTravel, all powered by DB Ventures.

Anti-lockdown protests in the Netherlands turn violent, Covid-19 testing centre burnt down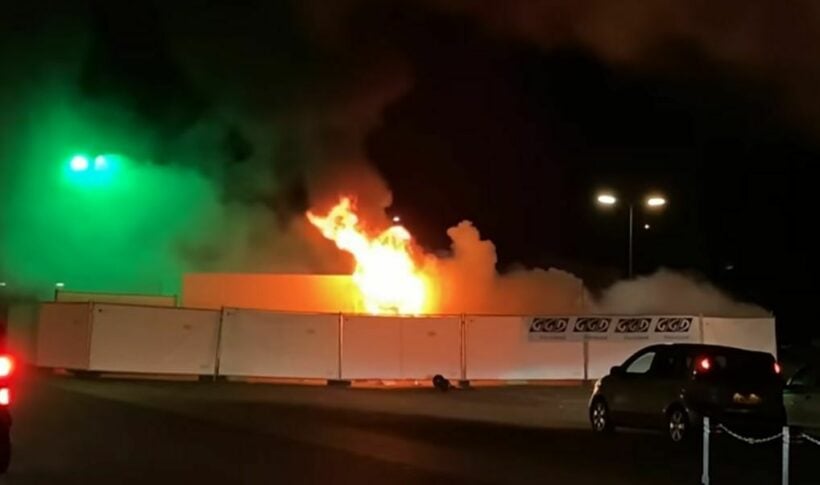 Violence broke out in the Netherlands and a Covid-19 testing centre was burnt down after a nationwide curfew was imposed over the weekend to help slow the spread of the coronavirus. In Eindhoven and Amsterdam, riot police deployed water cannons to disperse the crowds of anti-lockdown protesters.
The Netherlands has been under a tough lockdown since mid-December, leading to clashes between anti-lockdown protesters and police. Just last week, police in Amsterdam used the water cannon on hundreds of protesters. Local officials say the riot police had been called to break up the crowd because people weren't abiding by social distancing measures.
On Saturday, a new 9pm to 4:30am curfew was imposed, tightening the already tough restrictions. As the curfew went into effect that night, rioters set fire to a portable coronavirus testing facility by a harbour in Urk, a fishing town around 80 kilometres northeast of Amsterdam. That night and early the next morning, 3,600 people in the Netherlands were fined for breaching the new curfew. Police say 25 people were arrested for breaching the curfew and violence.
Local officials say the riots in Urk were a "slap in the face, especially for the local health authority staff who do all they can at the test centre to help people from Urk."
The next day, in the southern city Eindhoven, rioters threw rocks at police and set fires in the centre of the city. Riot police used water cannons and tear gas to break up the crowds. Rocks and shattered glass littered a central square in the city. At least 55 people were arrested, according to the Associated Press.
In the capital of Amsterdam, police used a water cannon to break up a group of anti-lockdown protesters. The Associated Press says more than 100 people were arrested.
SOURCE: Associated Press
Keep in contact with The Thaiger by following our Facebook page.
Never miss out on future posts by following The Thaiger.
Asia's biggest drug kingpin arrested in Netherlands
Asia's biggest drug kingpin is under arrest in the Netherlands after years of authorities chasing him worldwide. 57 year old Tse Chi Lop, a Chinese-born Canadian citizen, was arrested by Dutch police acting on a request by Australia's federal police.
The UN Office on Drugs and Crime named him as the suspected leader of the Asian mega-cartel known as "Sam Gor", a major producer and supplier of methamphetamines worldwide. Tse is commonly compared to the Mexican drug lord Joaquin "El Chapo" Guzman.
Sam Gor is suspected of laundering billions in drug money through businesses such as casinos, real estate and hotels in Southeast Asia's Mekong region. Australia's federal police said Friday's arrest came after a 2012 operation that arrested 27 people linked to a crime syndicate spanning five countries. The groups was accused of importing large amounts of heroin and methamphetamine into Australia, according to police.
"The syndicate targeted Australia over a number of years, importing and distributing large amounts of illicit narcotics, laundering the profits overseas and living off the wealth obtained from crime."
The arrest of Tse Chi Lop almost 10 years after that operation's launch is a major break for Australian authorities. The country's attorney-general will now begin preparing a formal extradition request for the alleged drug lord to face trial.
Most of Asia's meth comes from "Golden Triangle" border areas between Laos, Myanmar, Thailand and southwest China. The production of methamphetamine, either in tablet form or the highly potent crystalised "ice" version, take place in Myanmar's eastern north Shan state. Ketamine and fentanyl are also produced there as well, mostly in 'portable' labs that hide underneath the thick rainforest canopy.
In 2018 alone, Thailand netted more than 515 million methamphetamine tablets, a number 17 times the amount for the entire Mekong region 10 years ago. Traffickers are constantly finding more creative ways to ship their products as drug busts are featured daily on the news in those regions.
SOURCE: The Bangkok Post
Keep in contact with The Thaiger by following our Facebook page.
Never miss out on future posts by following The Thaiger.
Czech 'Covid' sniffer dogs can detect Covid-19 with a 95% success rate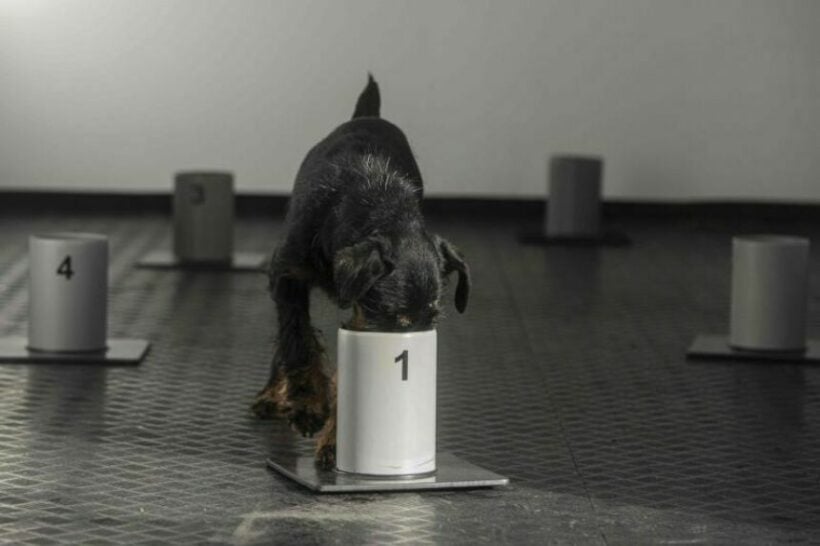 Czech dog trainers say canines can sniff out Covid-19 with an astonishing 95% success rate. The team of trainers in Renda, a Czech mountain village, are working in their own time to teach the dogs to tell the difference between fake samples of Covid and real ones by sniffing pieces of cloth. Lenka Vlachova, a trainer who works at Prague's fire brigade, says the cloths either feature a scent from patients with Covid-19 or from those that tested negative for the virus. They also say they there are cloths with fake samples of the virus that are part of the testing group.
The project head, Gustav Hotovy, says the study is designed to verify dogs' ability to detect the virus and generate a method enabling the use of training dogs in combatting the pandemic.
"The method should also work with other diseases, even more lethal than Covid-19. In the end, we should be able to detect a huge number of people in a very short time with a trained dog."
Hotovy, who is a retired cynologist, whose team started training the dogs last August, says the first study confirming that dogs are able to detect tissue attacked by a virus was conducted in the United States about 10 years ago.
"The virus changes the human tissue, affecting the scent signature of the person."
He says that the signature changes so much that it is immediately picked up on by the dogs. The samples are gathered by rubbing a piece of cotton against the patient's skin and then the team has to make sure the sample is virus-free to keep the dogs from catching the virus.
A Finnish team has also been using dogs to detect the virus at Helsinki airport, reporting its dogs can detect the virus with close to 100% accuracy.
SOURCE: Reuters
Keep in contact with The Thaiger by following our Facebook page.
Never miss out on future posts by following The Thaiger.