Vaping could get you ten years in a Thai prison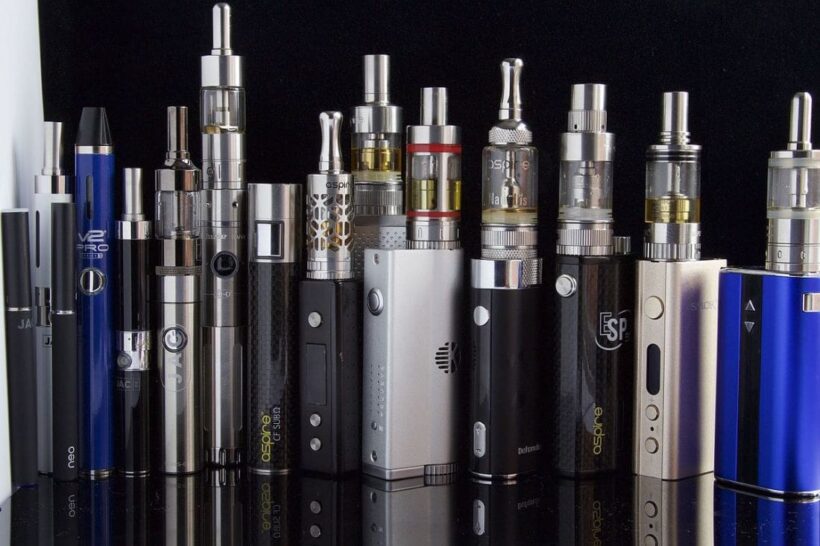 Vaping, the popular alternative to smoking cigarettes, might be OK where you come from, but in Thailand sucking on your favourite 'vape', or even bringing them into the country, could put put you in a Thai prison for ten years.
It's not a new law, with the import of electronic cigarettes and shisha being banned back in October 2014, but most tourists don't know about the three year old laws. Adding to the confusion the new laws are often not enforced.
In the UK, a travel agent, Pat Waterton, says the law is clear but that more tourists need to know about it. It comes after her nephew had been threatened with time in prison for smoking an electronic cigarette in Bangkok. In the end he was only fined the equivalent of $150.
Speaking to Travel Weekly, Pat says: "I got a message from my sister saying James had been arrested in Thailand because he had an e-cigarette. He managed to pay the policeman, who had told him he could go to jail. Ten years seems a long time to go to prison for smoking an e-cigarette."
"If I'm selling Thailand I will definitely mention it to my customers now. All travel agents should. Thailand is very popular so we should make sure we are telling people about things that could ruin their holiday."
The UK Foreign Office advice is clear, instructing travellers not to bring vaporisers – like e-cigarettes – or refills into Thailand.
Several British Nationals have been arrested for possession of vaporisers and e-cigarettes.
SOURCES: Travel Weekly, The Thaiger, The Nation


Looking to jettison some items before jetsetting away or chartering a yacht? Look no further than Thaiger Classifieds where you can find and post items, work, property and more for free.

Read more headlines, reports & breaking news in Thailand. Or catch up on your Thailand news.
Police to target motorbike rental shops when renters are unlicensed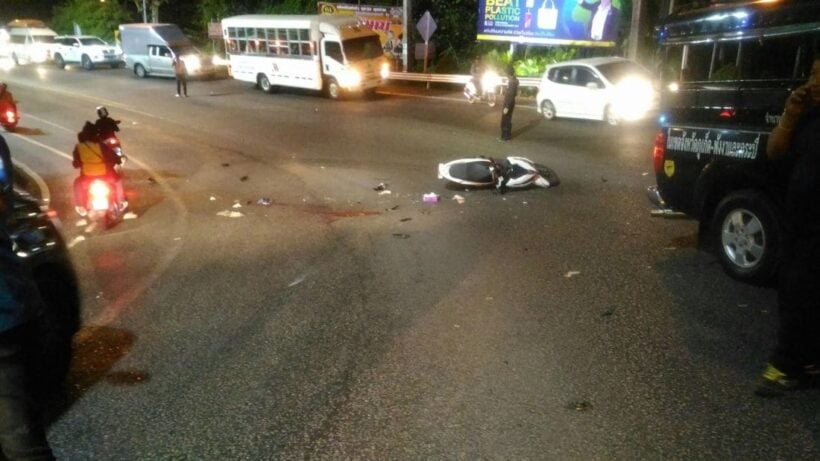 Police are targeting the rental operators of motorbikes when unlicensed foreigners have motorbike accidents.
Police today say they are questioning the renters of the bike involved in Sunday night's crash on Patong Hill between a pickup truck driven by 47 year old Thavorn Glasueak and a motorbike carrying two Russians, a 29 and 31 year old.
This incident happened at the notorious hair-pin curve on the way up Patong Hill, from Kathu. Police say the motorbike veered out of its lane into the oncoming pickup truck travelling in the other lane.
The two Russians were rushed to Patong Hospital but died.
Meanwhile, the motorbike rental operator that rented out a motorbike to 17 year old British teenager Anthony Ryan last month was fined 2,000.
Anthony was on traveling in Thailand with a friend when he tried to pass traffic on the Kamala to Patong road and drove into an oncoming minivan in the opposite lane.
Read the report of his accident HERE.
Kamala Police report that the rental operator has already been fined 2,000 baht. They also warned other motorbike rental shops to ensure that the riders were properly licensed and took out legal insurance with their rental agreement.
In their defence police claim the rental operator said they had rented out two bikes to a second man that had a valid license. Police didn't explain what the renter was going to do with the two motorbikes. (And if the renter had a valid license, why was the shop fined?)
At this stage Kamala Police have not named the rental operator in Patong.
Voters like Prayut as PM but prefer Pheu Thai as the party they will vote for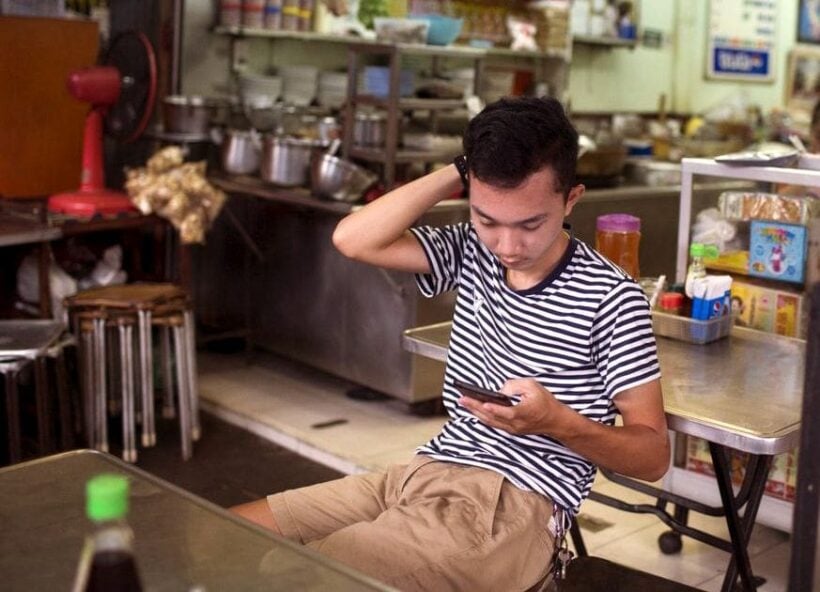 With the election campaign now digging into its first week on the hustings, the polls are starting to indicate where the early poll sentiments are leaning.
Thai PM Gen Prayut Chan-o-cha is the favourite for the prime minster's position following the election, but Pheu Thai is the party people want to see lead the formation of the new government, according to an opinion survey. Pheu Thai has won the majority of votes in every election contested since 2001. Their stronghold is in the country's population-rich north-easter and northern regions.
Yesterday's Nida Poll was conducted between February 5-7 and interviewed 2,091 people nationwide.
PM Gen Prayut, who is now the prime ministerial candidate for the Palang Pracharath Party, received 26% of the poll support to be the next PM. He was followed closely by Khunying Sudarat Keyuraphan of the Pheu Thai Party at 24%.
12% y they're uncertain while the Democrat Party's Abhisit Vejjajiva received 11.4% support. 6.3% say they will not vote for anyone.
6% want to see the newcomer Thanathorn Juangroongruangkit of the Future Forward Party as PM.
Choosing a party to win the majority of votes in the March 24 poll, 36.5% chose Pheu Thai, followed by 22.6% for Palang Pracharath, Democrat – 15.2%, Future Forward – 8.2% and Seri Ruam Thai – 5%.
The main priorities voters wanted the new government to address included 'the economy' – 54.8%, farm price slumps – 27.9%, free education up to a bachelor's degree – 4.3% and fighting corruption.
98% say they will vote on March 24. 1% said they won't and the other 1% said they weren't sure.
The election has the highest number of MPs running for office of any election in the past.
Another 522 law breaking foreigners rounded up in crackdown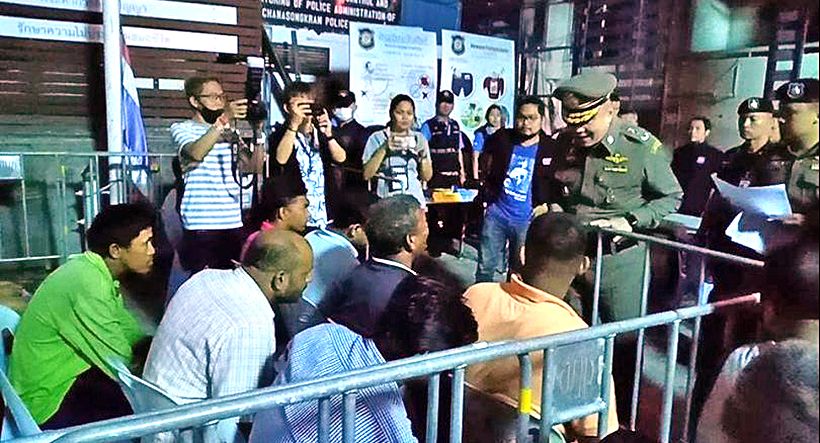 Round 'em up. Ship 'em out. The "X-Ray Outlaw Foreigners" crackdown to rid Thailand of over-stayers and illegal workers continues with more than 500 arrested in the past week.
The Immigration Police Bureau deputy chief Pol Maj-General Itthipol Itthisarnronnachai announced yesterday that a total of 522 people had been arrested at 220 different locations.
Of these, 287 were charged with having entered Thailand illegally (102 from Laos, 143 from Myanmar, 38 from Cambodia, three from India and one from Bangladesh) and 15 stand accused of overstaying their visas (five from Myanmar, four from Cambodia, three from Laos, one from Vietnam, one from India, and one from Denmark).
A further 220 people are facing a variety of other charges, which Itthipol didn't give details about (87 from Thailand, 31 from Cambodia, 79 from Myanmar, five from Laos, seven from China, three from Vietnam, three from Turkey, one from Israel, one from India, one from the Philippines, one from Iraq and one person with an unidentified nationality).
Itthipol said a high number of the arrests involved foreigners working without permission in Thailand.
SOURCE: The Nation