Vaping could get you ten years in a Thai prison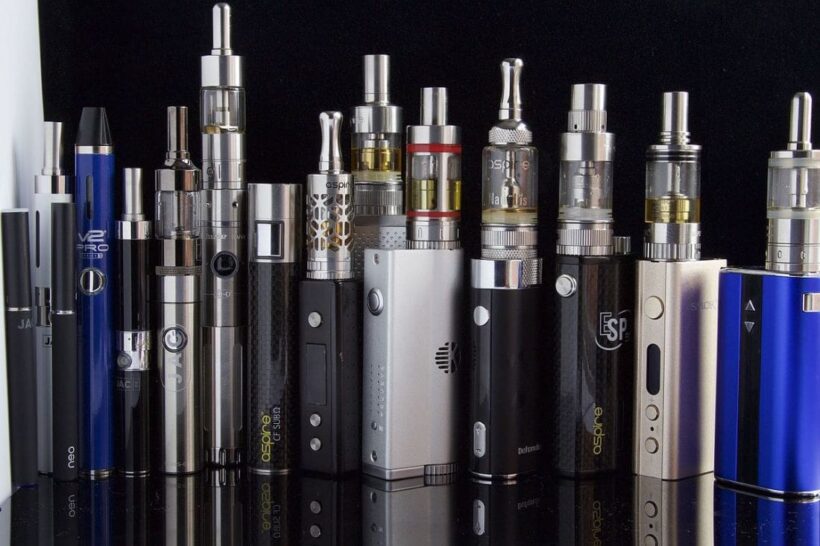 Image Credit: Ecigclick
Vaping, the popular alternative to smoking cigarettes, might be OK where you come from, but in Thailand sucking on your favourite 'vape', or even bringing them into the country, could put put you in a Thai prison for ten years.
It's not a new law, with the import of electronic cigarettes and shisha being banned back in October 2014, but most tourists don't know about the three year old laws. Adding to the confusion the new laws are often not enforced.
In the UK, a travel agent, Pat Waterton, says the law is clear but that more tourists need to know about it. It comes after her nephew had been threatened with time in prison for smoking an electronic cigarette in Bangkok. In the end he was only fined the equivalent of $150.
Speaking to Travel Weekly, Pat says: "I got a message from my sister saying James had been arrested in Thailand because he had an e-cigarette. He managed to pay the policeman, who had told him he could go to jail. Ten years seems a long time to go to prison for smoking an e-cigarette."
"If I'm selling Thailand I will definitely mention it to my customers now. All travel agents should. Thailand is very popular so we should make sure we are telling people about things that could ruin their holiday."
The UK Foreign Office advice is clear, instructing travellers not to bring vaporisers – like e-cigarettes – or refills into Thailand.
Several British Nationals have been arrested for possession of vaporisers and e-cigarettes.
SOURCES: Travel Weekly, The Thaiger, The Nation
Keep in contact with The Thaiger by following our
Facebook page
.


Looking to jettison some items before jetsetting away or chartering a yacht? Look no further than Thaiger Classifieds where you can find and post items, work, property and more for free. Be sure to check out YonderTours for things to do in Thailand and tours across the country.

Read more headlines, reports & breaking news in Thailand. Or catch up on your Thailand news.

Vietnam Airlines opening direct Phuket to Ho Chi Minh City flights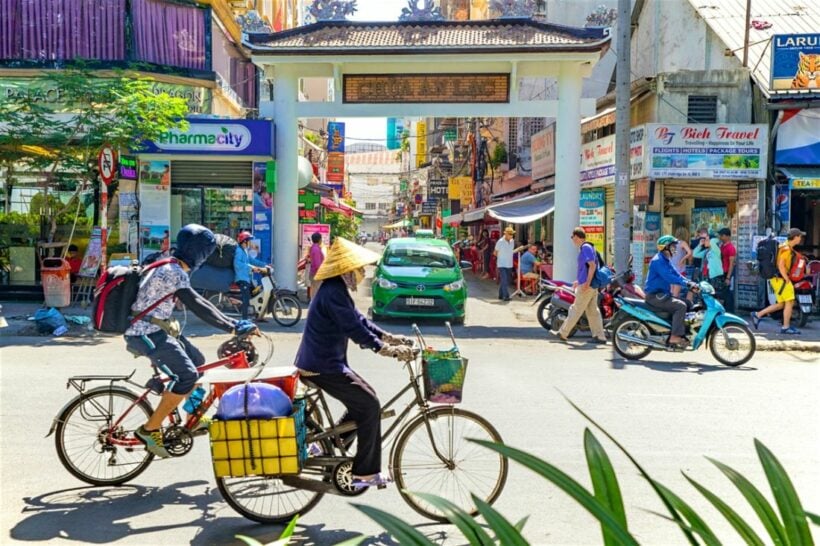 by Bill Barnett c9hotelworks.com
Vietnam Airlines will commence direct flights between Ho Chi Minh City (Saigon) and Phuket on October 27.
Flights will operate three days a week, on Tuesday, Friday and Sunday. The airline is also launching direct Ho Chi Minh City to Denpasar (Bali) service.
Vietjet Air, the popular new low-coast airline out of Vietnam, is currently servicing the increasingly popular route.
Keep in contact with The Thaiger by following our
Facebook page
.
The youth are revolting. 'Millions' protest in kid-power global climate strike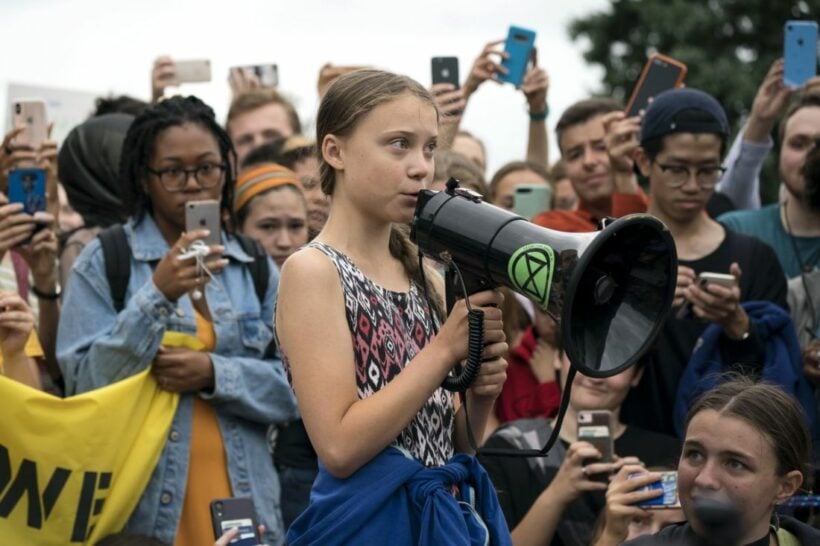 "We are the future and we deserve better," 12 year old Lilly Satidtanasarn, known as "Thailand's Greta" for her campaign against plastic bags in malls.
Masses of children skipped school to join a global strike against climate change that teen activist Greta Thunberg said was "only the beginning," ahead of a UN youth summit she will participate in Saturday.
Some four million people filled city streets around the world, according to organisers, in what was billed as the biggest ever protest against the threat posed to the planet by rising temperatures.
Youngsters and adults alike chanted slogans and waved placards in demonstrations that started in Asia and the Pacific, spread across Africa, Europe and Latin America, before culminating in the US where Thunberg rallied.
"Change is coming whether they like it or not," said Thunberg, hitting out at skeptics as she wrapped up the massive day of action in New York, where she said that 250,000 protested.
Strike organisers 350.org said Friday's rallies were the start of 5,800 protests across 163 countries over the next week. From Berlin to Boston, Kampala to Kiribati, Seoul to Sao Paulo, protesters brandished signs with slogans including "There is no planet B" and "Make The Earth Great Again."
'Safe future'
In New York's Battery Park, tens of thousands of supporters gave Thunberg a rockstar reception, chanting her name as she called on leaders to act now to curb gas emissions.
"Why should we study for a future that is being taken away from us?" She asked. "We demand a safe future. Is that really too much to ask?"
On Monday, UN Secretary General Antonio Guterres has convened a Climate Action Summit where more than 60 world leaders will take to the podium to present greenhouse gas emissions reduction goals.
Events began yesterday in the deluge-threatened Pacific Islands of Vanuatu, the Solomons and Kiribati, where children chanted: "We are not sinking, we are fighting."
The defiance reverberated across the globe as kids closed their textbooks in a collective call to action.
"We are the future and we deserve better," 12 year old Lilly Satidtanasarn, known as "Thailand's Greta" for her campaign against plastic bags in malls, told AFP in Bangkok.
School children rallied in India while thousands protested in the Philippines, which experts say faces threats from rising sea levels and increasingly violent storms.
About 200 marched in Ghana's capital Accra, where some 44% of the country's population has not heard of climate change, according to a study by Afrobarometer.
"Developing countries like Ghana are the most affected. We don't have the resources to adapt to climate change," said 26 year old protest organiser Ellen Lindsey Awuku.
In Slovakia, five-year-old Teo asked a crowd of 500 "not to cut down forests, and reduce garbage production, and not to use so many petrol-fuelled cars."
'Day of the Dead'
German Chancellor Angela Merkel used Friday to pledge at least 100 billion euros by 2030 to tackle emissions in the energy and industrial sectors, boost zero tailpipe emission electric vehicles, and get passengers out of planes and onto trains.
Several thousand protested in Brazil, where banners slammed President Jair Bolsonaro over recent devastating fires in the Amazon rainforest.
And in Mexico City, protesters wore wrestling masks and skeleton costumes associated with the country's Day of the Dead celebrations.
Organizers said more than 300,000 children, parents and supporters rallied in Australia alone.
Australia has been struck in recent years by droughts, more intense bushfires, devastating floods and the blanching of the Great Barrier Reef – phenomena experts have blamed on a changing climate.
The protests also highlighted resistance from climate change skeptics.
"The facts are, there is no link between climate change and drought, polar bears are increasing in number," said Australian ruling coalition parliamentarian Craig Kelly Thursday.
Businesses taking action
Businesses also backed the protests.
Amazon chief Jeff Bezos has pledged to make the US tech giant carbon neutral by 2040 and encouraged other firms to do likewise.
A landmark UN report to be unveiled next week will warn global warming and pollution are ravaging Earth's oceans and icy regions in ways that could unleash misery on a global scale.
Speaking to reporters Friday, Guterres acknowledged Monday's summit would not solve everything.
"My main objective is to make as much noise as I can, and to do as much as I can to support as many actors involved in this as I can, especially in relationship with the youth," he said.
SOURCE: Agence France-Presse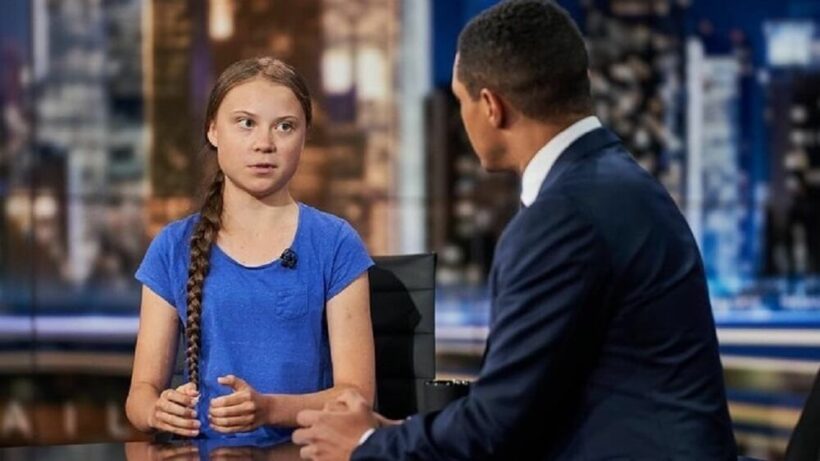 PHOTO: livekindly.co
Keep in contact with The Thaiger by following our
Facebook page
.
Philippines calls for halt in aid talks with backers of UN probe into Duterte's drug war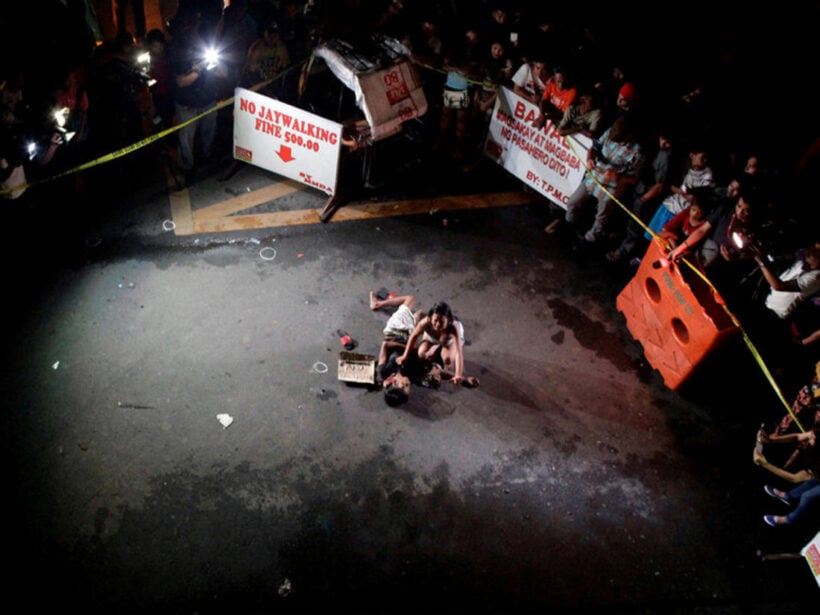 "The 18 members that backed the resolution are Argentina, Australia, Austria, Bahamas, Britain, Bulgaria, Croatia, Czech Republic, Denmark, Fiji, Iceland, Italy, Mexico, Peru, Slovakia, Spain, Ukraine, and Uruguay."
Philippine President Rodrigo Duterte's administration has ordered the suspension of all loan and grant talks with foreign governments that backed a UN resolution to review human rights abuses during his signature anti-drug war.
The Iceland-sponsored UN Human Rights Council resolution passed by a minority vote in July, drew a sharp riposte from Duterte, who bristles at Western condemnation of his campaign which has killed thousands and drawn international condemnation but is widely supported by Filipinos.
Last month, Duterte's chief aide issued a memorandum which he signed "by order of the president" to cut off all official development aid talks with the countries that voted for the resolution, according to the document.
The memorandum was issued to the heads of all government agencies by Executive Secretary Salvador Medialdea on August 27 and was posted on the official website of the Bureau of Customs but was then taken down.
"All concerned officials are DIRECTED to suspend negotiations for and signing of all loan and grant agreements with the governments of the countries that co-sponsored and/or voted in favour of the aforesaid resolution."
The directive said the August 27 memorandum was issued "in light of the administrations' strong rejection of the resolution of the UN Human Rights Council".
However, asked late Friday whether Duterte's office had issued the document, Duterte's spokesman Salvador Panelo said it was "not true", adding he had spoken to the president about it.
"The President has not issued any memorandum suspending loans and negotiations involving 18 countries that voted in favour of the Iceland resolution."
The 18 members that backed the resolution are Argentina, Australia, Austria, Bahamas, Britain, Bulgaria, Croatia, Czech Republic, Denmark, Fiji, Iceland, Italy, Mexico, Peru, Slovakia, Spain, Ukraine, and Uruguay.
The amount of aid that would be held up by the order was not known.
Some signatories are members of the European Union, one of the Philippines' largest sources of official development assistance. The EU ambassador to Manila declined to comment.
Australia is also a key source of security assistance.
Panelo had told reporters shortly after the July vote that Duterte was seriously considering breaking diplomatic ties with Iceland, which had introduced the resolution.
Duterte launched the anti-drug crackdown in 2016, and since then police say they have killed over 5,500 drug suspects. However, human rights groups say the true toll is four times that number.
The UN review comes in addition to a preliminary examination already launched by war crimes prosecutors from the International Criminal Court, which the Philippines left earlier this year.
SOURCE: Agence France-Presse
Keep in contact with The Thaiger by following our
Facebook page
.