Two million Baht worth of drugs off the streets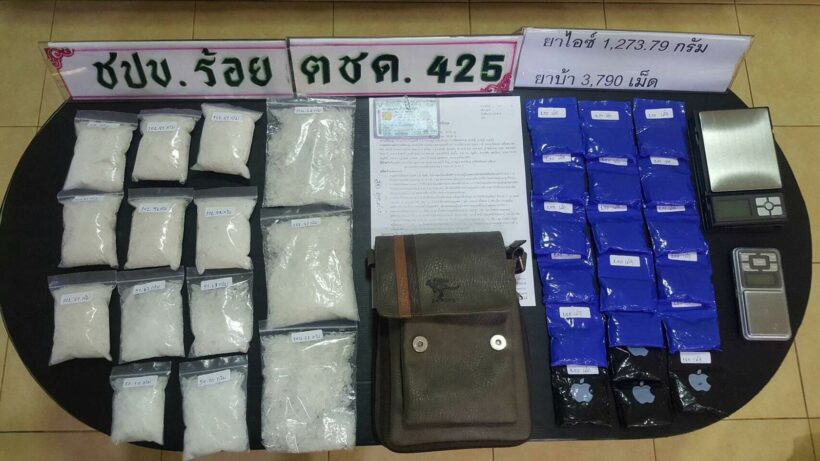 A 43 year-old man from Phatthalung, Preecha "Ann" Utapala, was arrested in his house in Phuket with almost 4,000 amphetamine pills and one kilogram of meth amphetamine with an estimated market value of over 2 million Baht.
With police reporting that drug trading volume in Phuket remains high, undercover police continue to investigate all the drug dealer networks.
Preecha was suspected by undercover police as a big drug dealer selling drugs to Phuket juveniles and was described as someone who always had drugs with him, everywhere.
At midnight on August 27, police managed to arrest Preecha with 50 grams of meth amphetamine and 400 amphetamine pills hidden in his shoulder bag. The rest of the drugs, including 3,390 amphetamine pills and 12 bags of meth amphetamine, was found later at his house in Kathu. The total amount of methamphetamine discovered in his house weighed more than 1.2 kilograms.
Preecha confessed that he was in possession of the drugs and sold drugs by buying them from another man named "Arm". He is now charged with possession of drugs and intent to sell. He has been detained at the Kathu police station awaiting formal charges and bail application.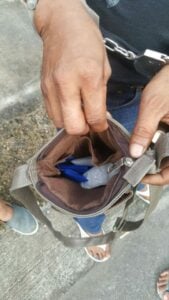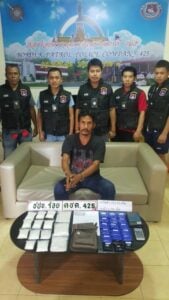 PHOTOS: Kritsada Mueanwong


Read more headlines, reports & breaking news in Phuket. Or catch up on your Thailand news.
Attempted rape of 16 year old in Chon Buri petrol station toilet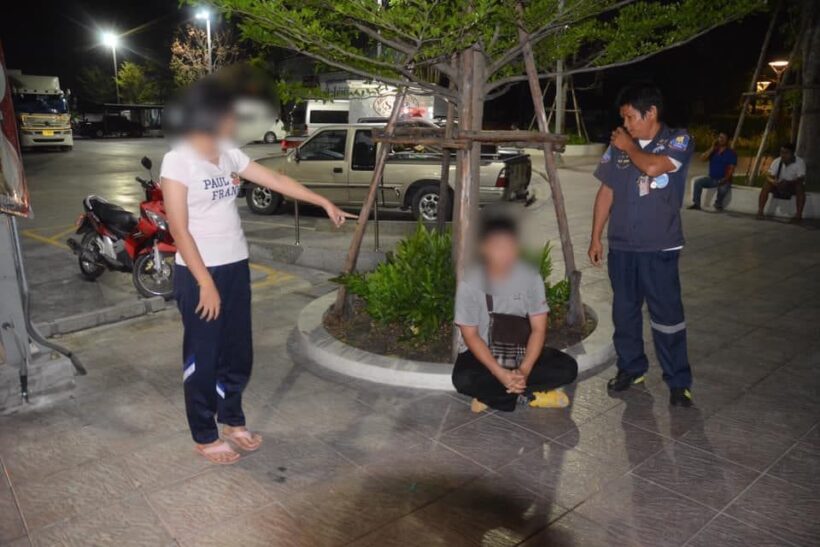 A 29 year old man has been arrested in Chon Buri's Phan Thong district for alleged attempted rape of a 16 year old girl inside a petrol station toilet.

The incident is reported by police to have taken place last night.

Wisanu Intae was initially charged with committing an indecent act on a person over the age of 15 and attempted rape.

The girl, travelling with her parents, had stopped at the petrol station for a toilet run. Since the women's toilet only had three cubicles, she was waiting for her turn when suddenly she felt a hand over her mouth and was allegedly yanked into a cubicle by Wisanu.

The girl resisted and made noises so her mother could hear her and come to help.

Wisanu later reportedly confessed to the attempted assault, and insisted that this was the first time he has ever done anything like this.

SOURCE: The Nation
Arrest for scam and then a bonus arrest in Pattaya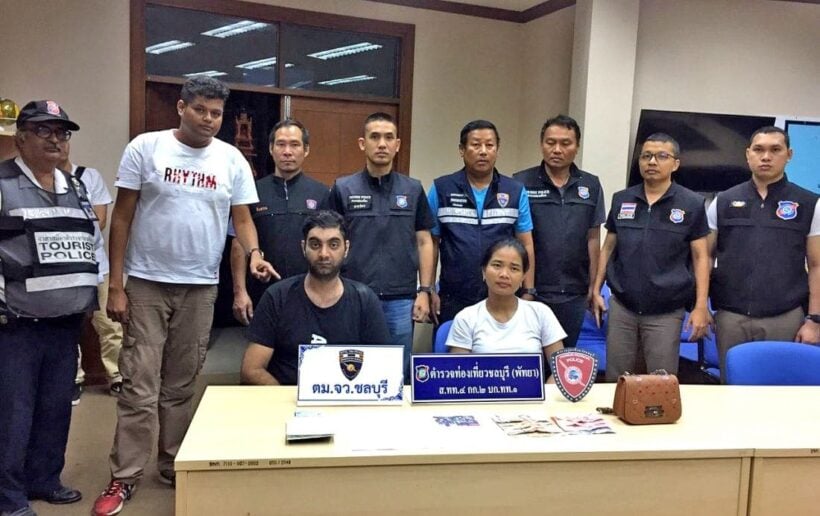 Pattaya police have arrested an Indian man and his Thai girlfriend for scamming an Indian tourist out of 6,000 baht in the early hours this morning. But there was a bonus arrest too.
Pattaya police chief Pol Col Prawit Chorseng say 26 year old Maninder Singh and 32 year old Mallikar Thongriam were arrested shortly after the victim, 31 year old Sahu Anupam, filed a complaint with a police patrol on Pattaya Walking Street.
Police were able to retrieve 5,350 baht from the two suspects.
Anupam told police that Singh approached him while he was wandering along walking street and persuaded him to go to a pub, saying that he knew the owner.
Anupam added that when the pub was handing out the bills at 1am, he was told he had to pay 5,521 baht, including the drinks for Singh and his girlfriend.
Singh then offered to talk to the pub owner to negotiate a 20% discount so Anupam handed him 6,000 to settle the bill.
When Singh left the table, his Thai companion excused herself, saying she was off to the bathroom and, you guessed it, the pair disappeared. Police later found them dining in a restaurant not far from the pub.
In a bonus for their morning's work, Police also found that Singh had overstayed his visa by 724 days.
SOURCE: The Nation
Pheu Thai now claims to have the numbers to form a coalition. So does Palang Pracharat.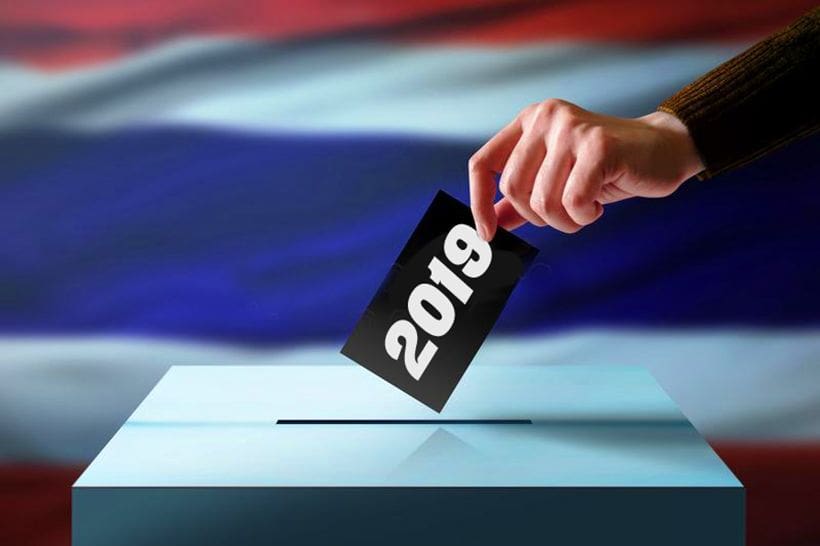 Pheu Thai Party, which at this stage has emerged as the winner of the most lower house seats after the general election, says they've gathered enough support from political allies to form a coalition government. The party's secretary general Phumtham Vechayachai made the claim at a meeting this morning.
He said Pheu Thai and other parties now command enough MPs to form a majority government but didn't name them.
But he admitted that Bhumjaithai Party, a mid-sized party, which is now seen as a king-maker in the post-election scenario, had made no commitment to join the coalition.
Phumtham denied reports that Pheu Thai had already offered Bhumjaithai leader Anutin Charnvirakul the post of PM in return for his party's MP votes.
Meanwhile, the pro-Prayut Palang Pracharath, currently trailing behind Pheu Thai in terms of House seats, has launched their own attempts to form a coalition government.
Pheu Thai says it has a mandate to form a government based on the number of seats it won while Palang Pracharath claims it has more popular votes than the pro-Thaksin party.
While the Election Commission has yet to formally announce election results amidst a political deadlock, it's clear that Bhumjaithai has emerged a key factor in determining any new Thai government. The party is being courted by both Pheu Thai and Palang Pracharath.
Pheu Thai now has the Future Forward Party of Thanathorn Juangroongruangkit as a major ally along with a few other smaller anti-Prayut parties but still needs to have Bhumjaithai on its side to be able to form a workable majority government.