Thai teen pregnancy education gets real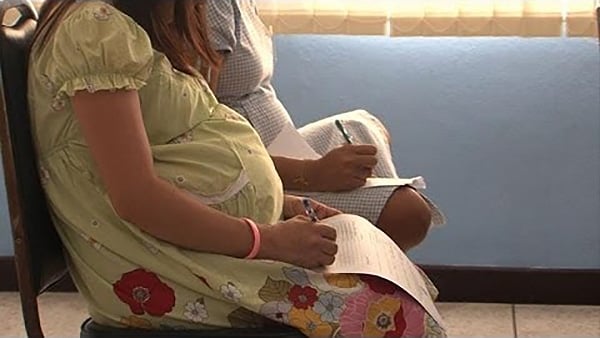 The Education Ministry will include a test on sex education and life skills in the Ordinary National Educational Test (Onet) from this year forward as a part of efforts to prevent teen pregnancy.
"We will soon inform all students about this decision via their schools," Deputy Prime Minister General Chatchai Sarikulya said on the weekend.
The decision was reached at a meeting of the committee on preventing teen pregnancy and solving related problems held last Friday.
"Thailand's teenage pregnancy rate is the highest in Southeast Asia after neighbouring Laos, according to the Bureau of Reproductive Health at the Thai Public Health Ministry.
In fact, even though the overall birthrate is dropping, teen births are on the rise. Out of every 1,000 live births, 54 are from teen mothers aged 15-19 – higher than in the United States and ten times higher than Singapore's teen pregnancy rate.
What's more, it's rising fast. The number of live births by Thai teenage mothers aged 15-18 increased 43 percent between 2000 and 2011, a Thai annual public health report shows." Reuters, 2013
Chatchai said the committee also assigned its provincial subcommittees to urgently promote sex education and life skills.
"We have also asked the Interior Ministry to consider passing ministerial regulations that will boost local administrative bodies' capabilities in teen-pregnancy prevention," he said.
He added that the Public Health Ministry was also nudged to set up centres to monitor teen pregnancies for efficient and timely analyses.
"The Public Health Ministry will need to efficiently provide counselling on semi-permanent contraception to teenagers who have just given birth to their babies or experienced miscarriage," Chatchai said.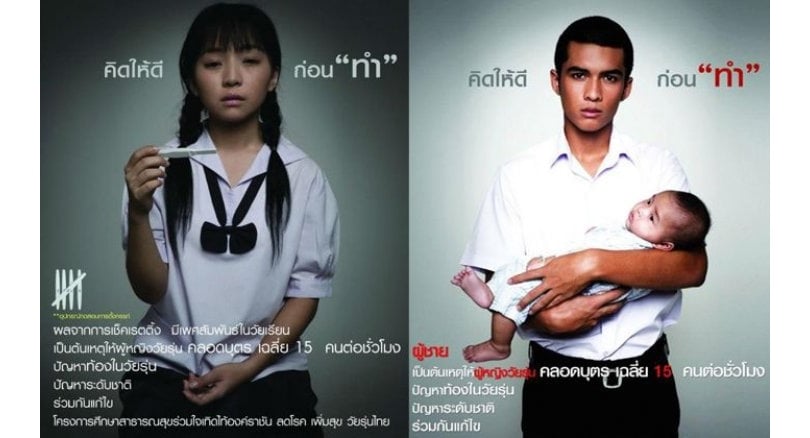 STORY: The Nation
Keep in contact with The Thaiger by following our
Facebook page
.
Government to decide which "red" businesses can reopen in next phase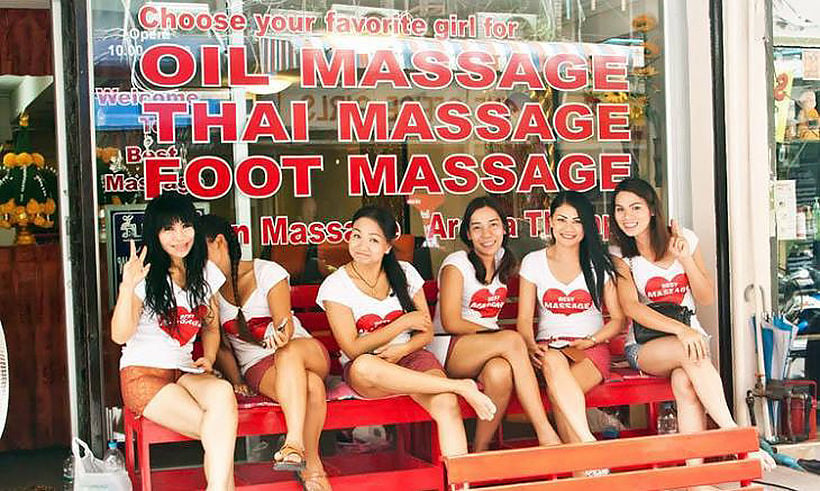 The Centre for Covid-19 Situation Administration revealed today that the government is now considering which high-risk or "red" businesses will be allowed to reopen under Phase 4 of lockdown easing. CCSA spokesman Dr Taweesin Visanuyothin says that the virus could be with us for months or even years, so the government must carefully consider which "red" high-contagion-risk businesses can reopen. The CCSA has asked operators of "red" businesses for their Covid-19 preventive plans and measures so the agency can make a decision on whether they can reopen.
Here are the businesses and activities currently in the running to reopen in the fourth phase:
Educational institutes – for classes, training, and exams
Nurseries and centres for the elderly
Educational science attractions (hundreds of them!)
Meeting rooms holding more than 200 attendees
TV and film productions with crews of more than 100 people
National parks (restricted to certain areas)
Remaining unopened beaches
Amusement parks, playgrounds, and game centres
Gyms, fitness centres, and sports stadiums (that haven't already been opened)
Convention halls larger than 20,000 square metres, for concerts, expos, and events
Entertainment venues, pubs, bars and karaoke outlets
Large massage shops
SOURCE: Nation Thailand
Keep in contact with The Thaiger by following our
Facebook page
.
Thai schools prepare for nationwide reopening July 1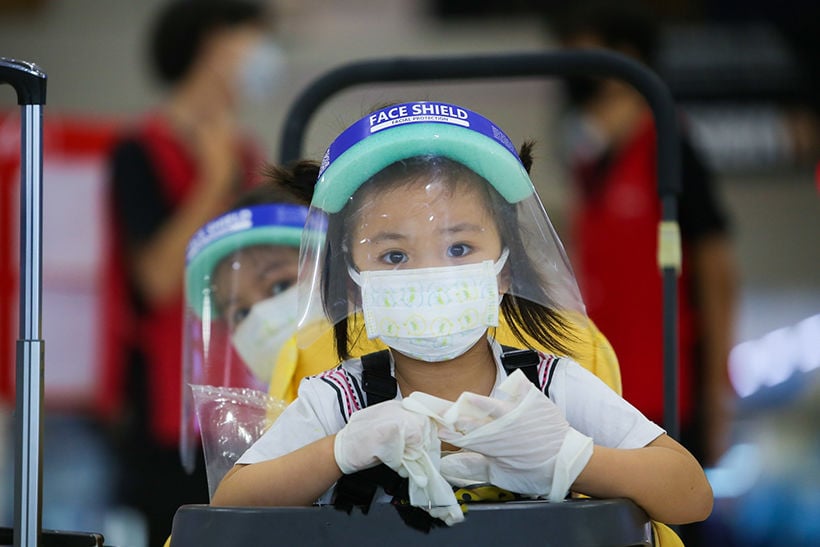 Thailand's distance-learning experiment has been declared a failure, after the Education Ministry's surveys found 60-70% of students aren't ready to use television as the main channel for their studies. Now the ministry and schools are gearing up for classrooms to reopen nationwide. Thailand's education minister says the ministry had to adjust its plan of airing lessons via television for long distance learning as part of measures to prevent the spread of Covid-19. The survey found most students consume media via their smartphones, which can be costly.
Measures following a recommendation by the Ministry of Public Health will be taken, including a limit of 20 to 25 students per classroom. The secretary dismissed a report that there will be regulations on which style of face masks students will be allowed to wear, saying sanitary and protection measures are the priority. His comment came after criticism in social media over a picture of a school bulletin board at a school showing plain-coloured face masks as examples of masks which students would be allowed to use once the school was reopened.
UNESCO as well as UNICEF praised Thailand's preparation for reopening schools,
Meanwhile, Bangkok's deputy governor says the Bangkok Metropolitan Administration, aka City Hall, is studying models from countries like Denmark and France, where schools have already reopened, to find suitable measures for Thai schools to reopen July 1. The current plan is that schools under the BMA will be required to keep students and their desks, 1-2 metres apart.
"Students will be allowed to play only in small groups and they must wash their hands every hour or more often. Desks, doorknobs, playgrounds and infection-prone risky areas will be cleaned twice a day."
"Students will not be allowed to eat together. A sick student must go home straight away and enter self-quarantine."
He added that students will not be allowed to borrow anything from one another and parents will not be allowed to enter schools.
SOURCES: Chiang Rai Times | Bangkok Post
Keep in contact with The Thaiger by following our
Facebook page
.
Bangkok braces for Black Lives Matter rally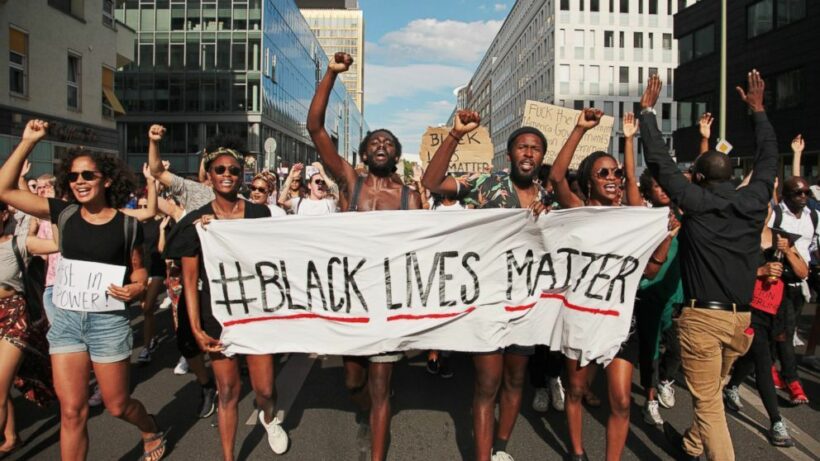 The death of black American George Floyd at the hands of police burgeoned into a storm of protests reaching across the globe; one that will reach Bangkok this weekend. The vast majority of demonstrations over the past 8 days in the US have been peaceful, but some have turned violent and curfews have been imposed after looting in a number of US cities. "Justice for George Floyd (Peacefully Paying Our Respects)," a rally in support of the Black Lives Matter movement, is expected to be held Sunday from 1pm-3pm at a location to be confirmed.
Attendees are encouraged by the event's organisers to wear black, wear masks, bring signs and practice social distancing. The event was announced Tuesday, and more than 800 people have so far expressed interest. Reached for comment this afternoon, organisers said the event is more likely be held "virtually". Public assembly is currently banned in Thailand under the Emergency Decree enacted to fight the spread of Covid-19.
Thailand, which has its own history of police brutality, denied using using that decree last month as a pretext to quash an anti-government rally.
New charges have been announced against all of the sacked US police officers present at George Floyd's death in Minneapolis, Minneota. The charge against the officer who held his knee on Mr. Floyd's neck, has been elevated to second degree murder. 3 other officers, previously uncharged, now face counts of aiding and abetting murder.
SOURCES: Coconuts Bangkok | BBC
Keep in contact with The Thaiger by following our
Facebook page
.