Thai teen pregnancy education gets real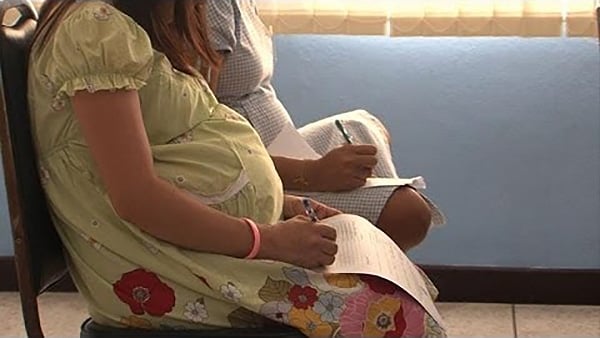 The Education Ministry will include a test on sex education and life skills in the Ordinary National Educational Test (Onet) from this year forward as a part of efforts to prevent teen pregnancy.
"We will soon inform all students about this decision via their schools," Deputy Prime Minister General Chatchai Sarikulya said on the weekend.
The decision was reached at a meeting of the committee on preventing teen pregnancy and solving related problems held last Friday.
"Thailand's teenage pregnancy rate is the highest in Southeast Asia after neighbouring Laos, according to the Bureau of Reproductive Health at the Thai Public Health Ministry.
In fact, even though the overall birthrate is dropping, teen births are on the rise. Out of every 1,000 live births, 54 are from teen mothers aged 15-19 – higher than in the United States and ten times higher than Singapore's teen pregnancy rate.
What's more, it's rising fast. The number of live births by Thai teenage mothers aged 15-18 increased 43 percent between 2000 and 2011, a Thai annual public health report shows." Reuters, 2013
Chatchai said the committee also assigned its provincial subcommittees to urgently promote sex education and life skills.
"We have also asked the Interior Ministry to consider passing ministerial regulations that will boost local administrative bodies' capabilities in teen-pregnancy prevention," he said.
He added that the Public Health Ministry was also nudged to set up centres to monitor teen pregnancies for efficient and timely analyses.
"The Public Health Ministry will need to efficiently provide counselling on semi-permanent contraception to teenagers who have just given birth to their babies or experienced miscarriage," Chatchai said.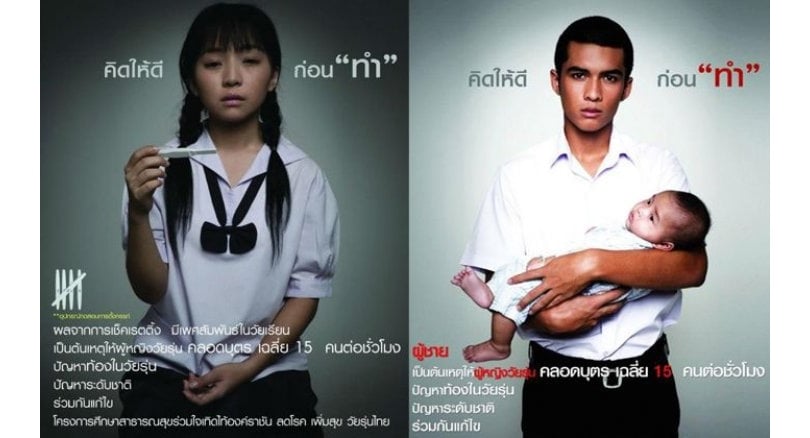 STORY: The Nation


Read more headlines, reports & breaking news in Thailand. Or catch up on your Thailand news.
Boat Pattana's Cherng Talay villa project reports strong pre-sales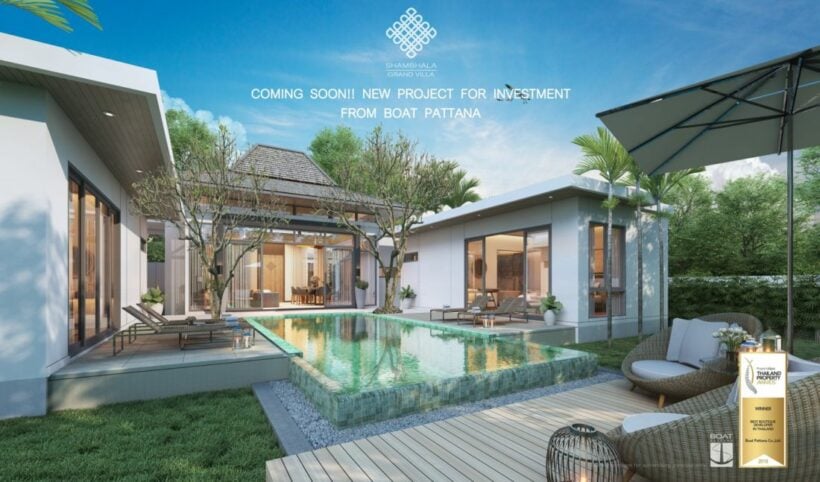 Thai developer Boon Yongsakul's latest development Shambala Grand Villa in Cherng Talay is experiencing strong pre-launch sales. With 22 available units, the Boat Pattana group has already reserved 17 units.
The landed properties feature two bedroom pool villas with land plots ranging from 300 to 600 square metres. Property management is through an affiliated company and buyers are offered a 6% guaranteed return on their investment – a fairly standard inducement in modern Thai new property sales.
Pricing for a fully furnished units starts at 16.9 million baht. Freehold and leasehold options are available.
Cherng Talay has become the latest 'next big thing' in Phuket property with the new Blue Tree Phuket waterpark opening sometime mid-year, Central's new concept retail development called Central Porto de Phuket and countless new condo and inland hotel developments.
Boat Pattana's other developments include the nearby Cherng Talay's Boat Avenue. For more details email boon@boatpattana.com
Corals bleaching off Pattani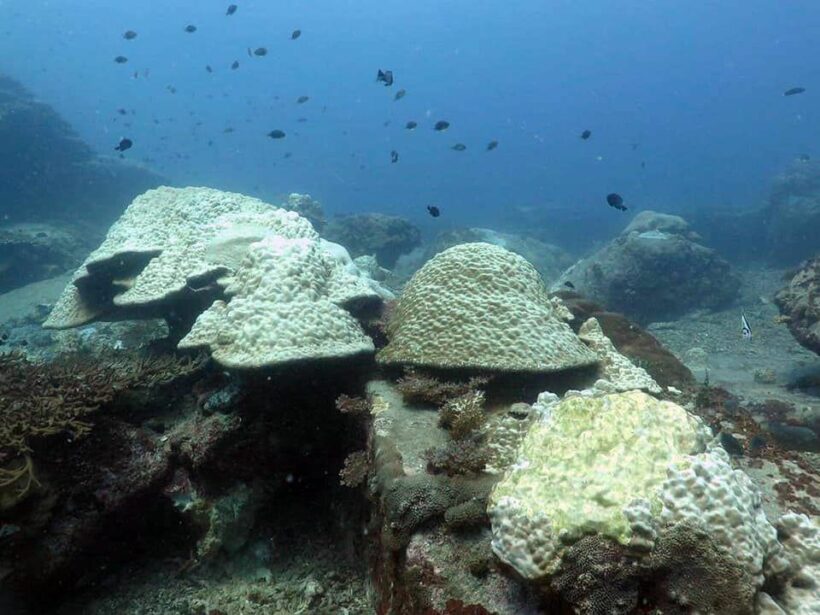 PHOTOS: Thon Thamrongnawasawat
Corals at Koh Losin, off the coast of Pattani in the south of Thailand in the Gulf of Thailand, have started to bleach and are reported to be in a 'critical situation'.
Dr Thon Thamrongnawasawat, assistant dean of the Faculty of Fisheries at Kasetsart University and a marine biologist says, "Koh Losin is in the Gulf of Thailand which is far from the coast in Pattani."
"The sea water temperature is at 31 degree Celsius, which is over the limit for coral bleaching."
"Most of them are corals which are bleaching are in shallow areas. This means that sunlight has contributed to the bleaching. Deeper water temperatures are colder. Similar to others areas in Thailand."
Read more about coral bleaching HERE and HERE.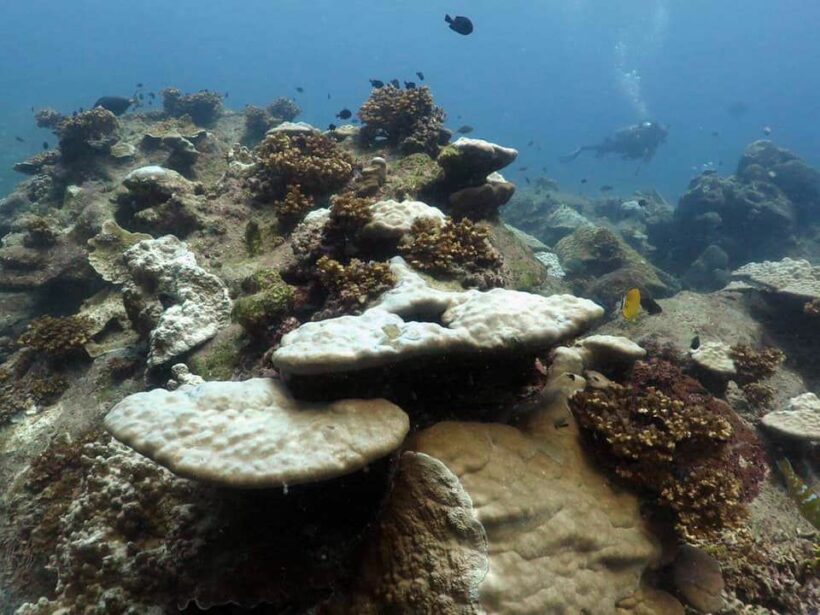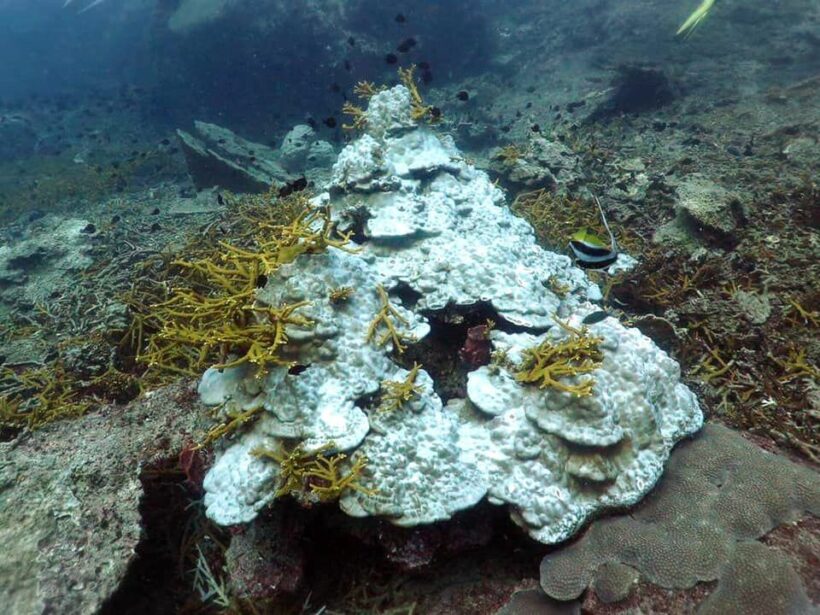 Chinese owners using condo investments as a 'hotel'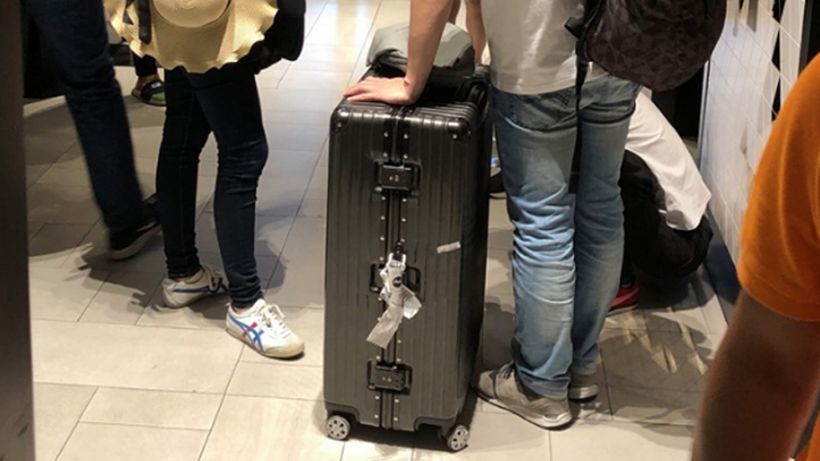 PHOTO: Thai Rath
Residents in condos around the country are getting sick of the parade of short-stay travellers using their condo rooms as defacto hotel rooms, travellers renting out their rooms from Chinese owners who run their investments as quasi hotel rooms.
Thai Rath reports that "Condo C Ekkamai" (Sukhumvit Soi 63) tenants are at the end of their tether. They claim Chinese owners are renting their rooms to their compatriots and running their mini-businesses as quasi hotels.
Many of the rentals were daily, a situation that remains illegal under Thai law.
"At Songkran the condo resembled Beijing," said one of the complainants.
"The owners had set up check-in and check-out facilities and baggage storage. There was also a team of maids on hand to do the cleaning in between guests."
The ongoing problem had been the subject of many complaints to the condo's body corporate who claim they are powerless to stop it (which is incorrect).
Legally, only rentals of more than 30 days are allowed without having the appropriate business and hotel licences. 'Room sharing', a situation used by the Airbnb business model for example, is a different matter and skates along a grey line in current Thai laws.
SOURCE: Thai Rath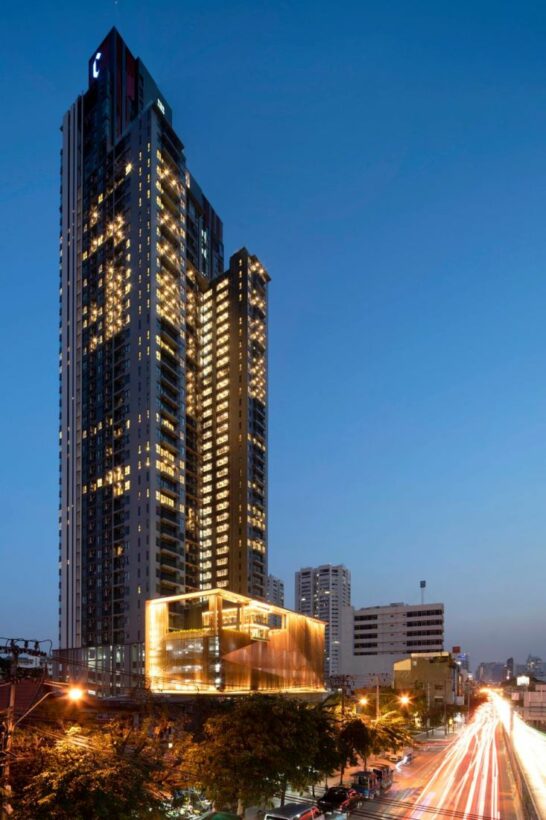 "Condo C Ekkamai" (Sukhumvit Soi 63)