Ten Phuket police shipped off to inactive posts in BKK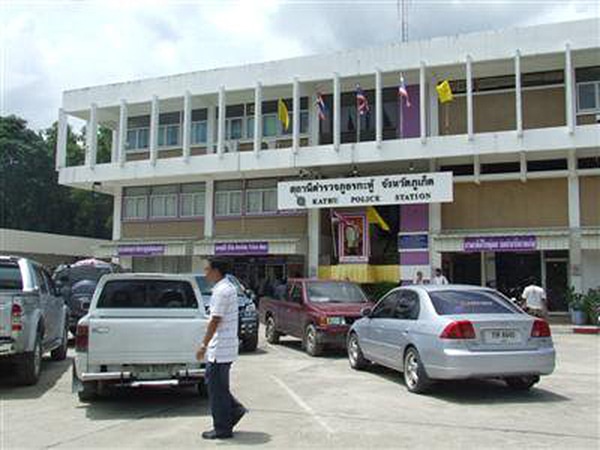 The police inspector-general has issued two orders to transfer 10 Phuket police officers to inactive posts in Bangkok, causing dissatisfaction and affecting the morale of other officers.
Four of the transferred officers were moved from the Patong police station amid allegations that their recent crackdown on a restaurant in the popular tourist town had affected the business of certain police officers in Bangkok.
In the latest order, issued on Friday, Pol General Suchart Thirasawat, acting police inspector-general, transferred four officers to the Royal Thai Police Operations Command Centre in Bangkok. The four officers are Pol Colonel Thassanai Orarikdej, commander of Patong police station; Pol Captain Srisuda Mueangkaew, deputy inspector of Anti-Trafficking in Persons Sub-division 5; Pol Snr-Sgt-Major Jakthipon Nakpongphat, a unit head of the sub-division 5; and Pol Senior Sgt-Major Worachat Thappun, traffic unit chief of Patong.
Their transfers took effect yesterday (Saturday). On November 13, Suchart issued an order to transfer six officers to the operations command centre.
Transferred were Pol Lt-Colonel Surasak Jaidee and Pol Lt-Colonel Thienchai Chomphu, both inspectors at the Phuket immigration office; Pol Captain Nimitr Sukprasert, deputy inspector of the investigation sub-division 1 of the Provincial Police Bureau 8; Pol Captain Adul Boonyarat, deputy inspector of Patong police station; and Pol Snr-Sgt-Major Pornprasit Waenthong, chief of an investigation unit in Patong.
A police source in Phuket speculates that the transfers were made because officers from the Patong police station had recently made arrests at a seafood restaurant close to a senior police officer in Bangkok. The source said the transfers had severely affected the morale of Phuket police as they doubted whether the inspector-general had the authority to transfer officers from another province to Bangkok.
STORY: The Nation

Chiang Rai shaken but not stirred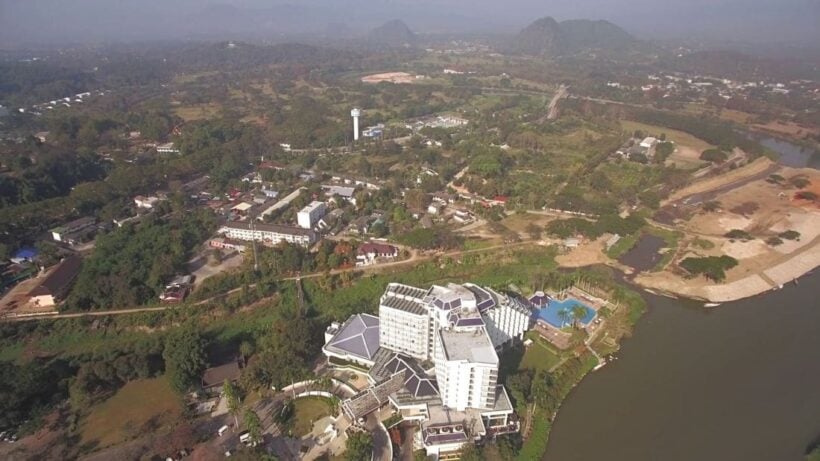 Three minor earthquakes hit the Chiang Rai area this morning according to the Meteorological Department's Seismological Bureau. The first quake was just before 9am with a magnitude of 3.3 with an epicentre 3.3 kilometres underground at latitude 19.70 and longitude 99.72.
People say they felt the tremor but there were no injuries or damage to be reported.
A 2.0-magnitude tremor followed at 10.14 in Mae Lao district, at latitude 19.74 and longitude 99.69.
The third at 10.37 had a magnitude of 1.9 at latitude 19.70 and longitude 99.72 in Phan district.
Morning collision leaves 18 injured, mostly students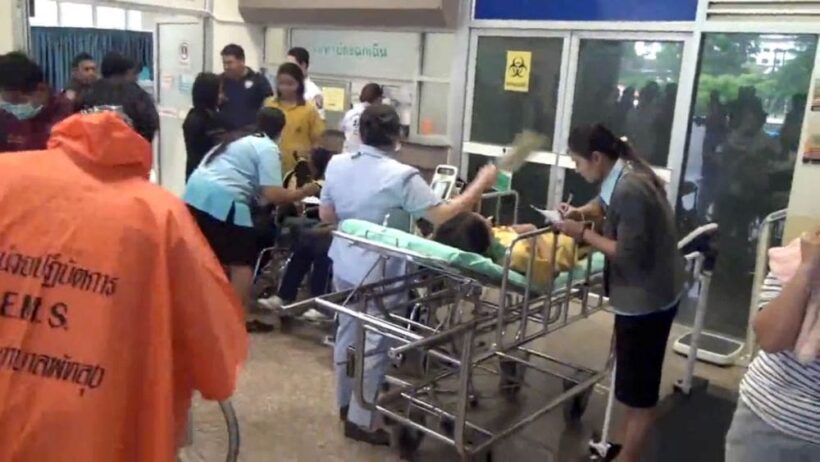 Fifteen students and three adults have been injured after a cold-storage truck collided with a song-taew bus on a Phatthalung road this morning, south of Krabi province.
The injured were taken to Phatthalung Hospital following the 7am incident at a curve on the Asia Highway in Moo 3, Tambon Tha Kae, in Muang district.
There was high drama at the hospital with the students crying and hospital staff rushing to treat them. Police said three of the students had been critically injured.
The bus was already full with students heading to school when it stopped at the curve to pick up another passenger. Police say the six-wheel truck rear-ended it as the driver pulled onto the road, causing both vehicles to fall to the roadside.

STORY: The Nation
Canadian and British graffiti vandals spared jail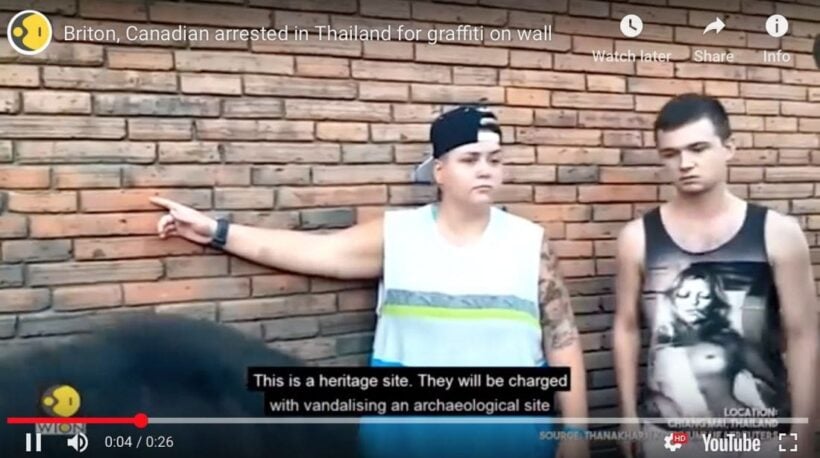 Canadian media is reporting that a Canadian citizen and a British man have been able to avoid jail time over the spray painting of the Tha Pae historical wall in Chiang Mai.
Read the original story HERE.
There was 10 years jail staring them in the face after police nabbed them over the matter. But instead of ten years in jail 22 year old Brittney Schneider and 23 year old Lee Furlong were given 100,000 baht fines  instead.
Brittney said on CBC that she had "learned her lesson and along with her mother had been doing lots of cultural things in Chiang Mai like visiting temples".
She was "thrilled not to be blacklisted and would come back to Thailand one day as it was a great country".
On her Facebook page she said…
"I realize I've made a huge mistake, one that in most eyes is unforgivable. I'm beyond sorry for what I did, not because I got caught but because I painted on such a sacred wall. I realized a few seconds too late that what I was doing was not okay.
All I can do is try to move on and show I'm sorry, and be remorseful and try and give back as much as I can to this beautiful country".
Lee Furlong, based in Liverpool, UK, hasn't made any public statements regarding the fine.
The pair were caught on CCTV on October 19 spraying "Scouser Lee" and the letter "B" on the historic Chiang Mai wall.