"Stargazer" wants you… to WIN 35,000 baht

Time to get out your maracas, juggling balls, microphones and dancing shoes to make sure you're entered in this year's Stargazer talent content to be held on April 21 at Kata's CCs Hideaway resort.
Entries will close this Saturday so get in quick!
You could win 35,000 baht for first prize, 20,000 for second and 10,000 for third.  There's also a "People's Choice" award with the winner taking away prizes donated by the sponsors and supporters of the annual event.
The Stargazer Talent Contest is now in its fourth year. The contest is open to anyone living on the island, or even beyond – Thais, tourists and expats.
A team of breakers "Same Size Crew" were the winners for 2015; in 2016 the winner was Khun Maatam Rapter a singer with a delightful female voice from Chiang Mai; last year it was the dance team "Spectrum" who won the Competition.

If you are Singer, Band, Dancer, Acrobat, Actor or you have any other Special Talent that can be shown on the stage, please apply to be part of Phuket Stargazer!
Come show off your talents to over 300 people and get free local media coverage. No more than 10 contestants will be selected to perform in the First Round. First Round begins at 19:00 (or after sunset) and the Final Round will take place approximately 21:00 – 21:30 pm with performers qualified to Final Round. One of the Top 5 Finalists will win Grand Prize of 35.000 baht!
Guests are encouraged to be part of this event by wearing fancy costumes. The guest DJ for the night will be DJ Arttaro. There will also be a Thai buffet meal available. 

CC's Hideaway says they're committed to assist supporting our local Thai community live a healthier life. A portion of the revenue generated from the Stargazer contest will be donated to the Life Home Project Foundation whose mission is to offer children and women who are affected or infected with HIV/AIDS live a more dignified life, prevent the spread of HIV/AIDS in Phuket, Thailand and fight against the stigmatisation of people living with HIV/AIDS.
This event is open to all who are looking for a unique and entertaining experience as well as assisting those who are in need of help. It also happens to be a very entertaining evening with some of the island's best acts vying for the 35,000 top prize.

There's a link to the competition's guidelines HERE.
If you'd like to know more click HERE.
Facebook page HERE.
Lanterns grounded in Chiang Mai for Loy Krathong world record attempt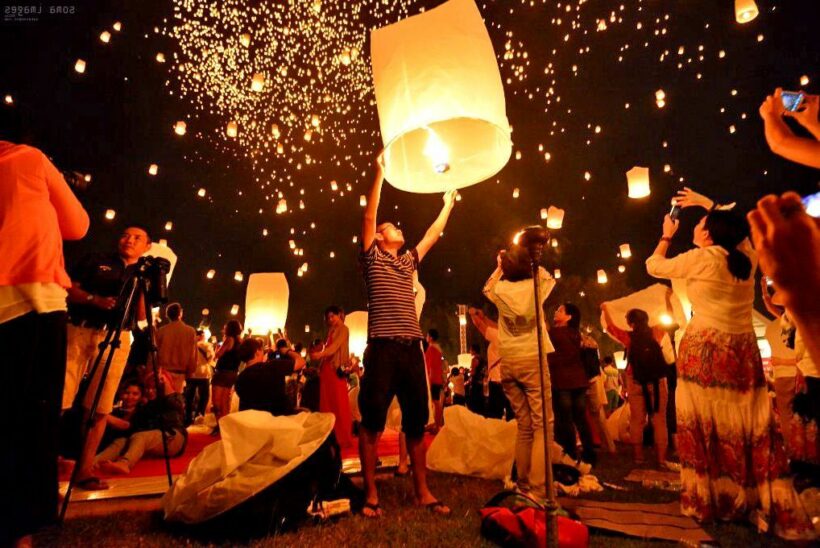 Enthusiastic enforcement of the TM30 form is one thing. Backing down on modern new public buses in Bangkok is another. But now the Thai government have gone too far!
Officials in Chiang Mai have ordered the cancellation of a major sky lantern event, including a Guinness world record attempt, planned for the Loy Krathong festival in November, caving in to local conservation groups.
The event, which was jointly organised by the Chiang Mai Tourism Industry Council and the Office Huay Toeng Thao reservoir tourism promotion project, was to be held at Huay Toeng Thao in Mae Rim district of Chiang Mai.
More than 20,000 Chinese tourists are expected to join the event and the organisers had hoped to set Guinness world record for the largest number of sky lanterns to be floated in the air at a single event.
The event, however, was slammed by conservation groups, claiming that the release of sky lanterns is not a traditional Lanna custom and they can disrupt air travel, cause fires and result in garbage.
It is reported that Maj-Gen Suebsakul Buarawong, commander of the 33rd Army Circle, has ordered the cancellation of the event and, instead, has ordered the development of army-controlled areas to be tourist attractions as well as recreational spots.
The Thaiger wonders why the 33rd Army Circle is making civic decisions following the return to civilian rule, assuming the flying lanterns were not a military hazard.
A coordinator for the Rak Chiang Mai community network has praised the army's decision to cancel the aerial display and world record attempt.
Watch how the yearly mass display of lanterns in Chiang Mai inspired a favourite Disney scene from 'Tangled'.
https://www.youtube.com/watch?v=TTCbBi7unkg
55 year old New Zealand expat arrested on drug charges and working without work permit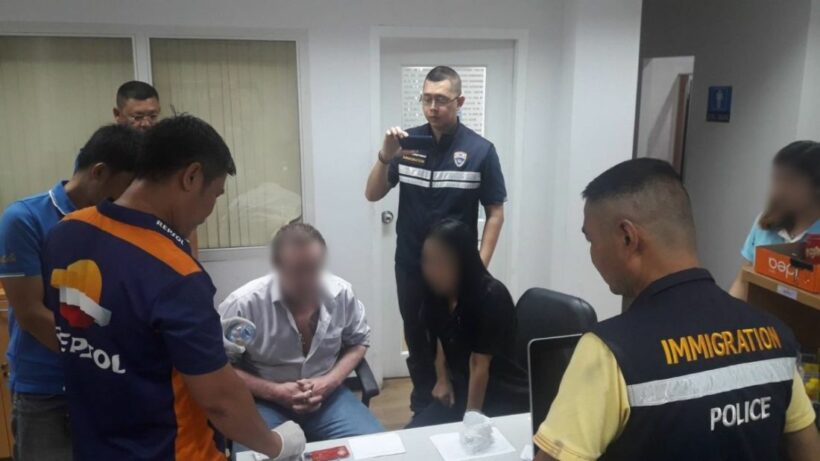 PHOTOS: Chiang Mai News
Chiang Mai Police raided a restaurant on Sam Lan Road last night at 10pm arresting a 55 year old New Zealand citizen.
The man has been arrested on alleged charges of drug dealing and working without a proper work permit.
According to the Chiang Mai News, police raided the restaurant after receiving reports that the New Zealand man was running the restaurant without the correct legal documents or a work permit.
Officers searched the premises then found a quantity of drugs – 64 ecstasy pills, almost 10 grams of cocaine and ketamine. The man was charged with possession of a class 1 and class 2 narcotic and dealing of a class 1 drugs. The man was also charged with working in Thailand without the correct visa or work permit.
The man is currently being detained in Chiang Mai Police Station pending further legal proceedings.
SOURCE: Chiang Mai News | ThaiVisa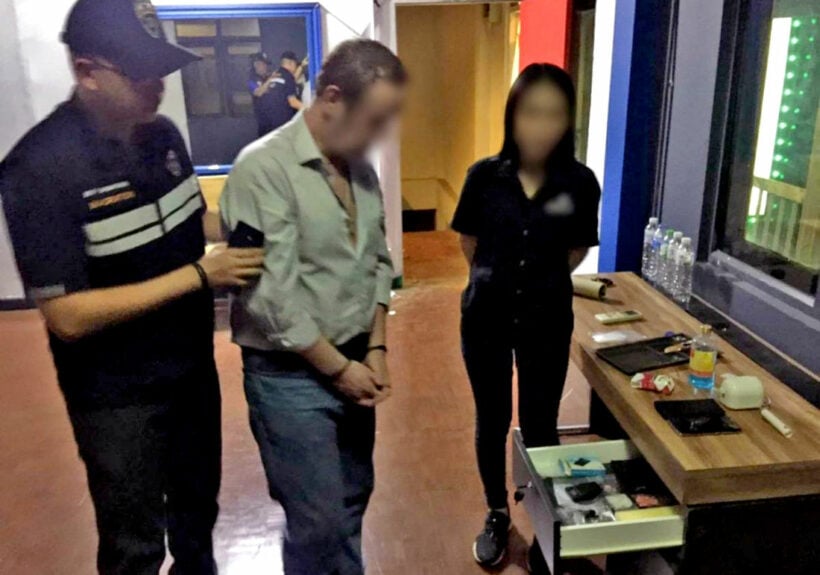 American admits to smashing windshields after being shown CCTV in Chiang Mai
An American tourist has been arrested after damaging three cars while drunk in Chiang Mai, northern Thailand.
34 year old Jesse Edward Lee was arrested after a local resident posted about a foreign vandal on Facebook. The post warned about the man damaging three cars in the Tha Pae area of Chiang Mai.
Lee allegedly told police that he did not clearly recall damaging the vehicles as he had been drinking all prompted by the CCTV footage police showed of him picking up rocks and smashing the windscreens!
Police were given CCTV footage of a man that fit Lees' description near where the vandalism had occurred. Chiang Mai police investigated the case and arrested Jesse, inviting him to the local police station for questioning.
The owners of the vandalised cars have asked for 50,000 baht for the damage but Lee said he was unable to pay as he had no cash. Lee has now been detained pending further negotiations for with the car owners for  compensation. Police say that if he is unable to compensate them he will be jailed.
SOURCE: One Chiang Mail | CityNews