One killed, two injured in Pattani shootings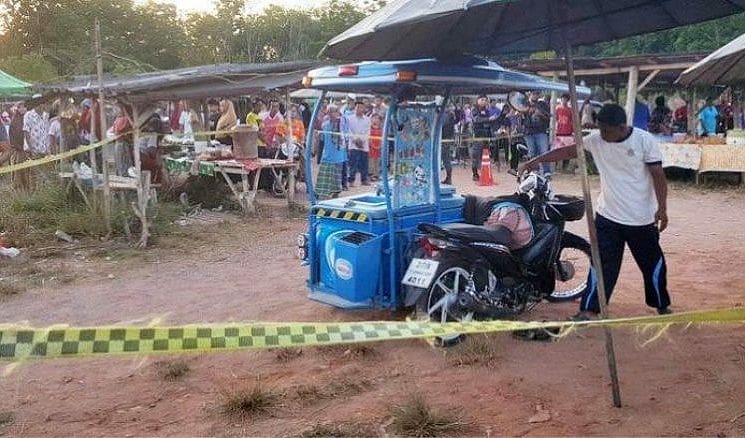 One person has been killed and two others injured during two separate shootings in Pattani province on Thursday night.
In Sai Buri district, a 24 year old Narathiwat-based paramilitary ranger volunteer Pathompong Kaewthong and his 22 year old wife Nureehan Dengla, were shot and wounded in Tambon Kadunong while riding home on their motorcycle after shopping at a local market.
Two men on another motorcycle overtook them on Sai Buri-Kapor Road and the passenger shot Pathompong in the head. A stray bullet also hit Nureehan's right leg. The husband and wide survived the attack.
Police found that Pathompong was on leave and visiting his wife's hometown – they suspect that the assailants had been monitoring him for a while because he worked for the state military and launched a gun attack on him as part of the ongoing insurgency in the South.
Meanwhile, in Yarang district, a 45 year old ice-cream vendor Rosadee Nidae was shot dead at 6pm after parking his tricycle at the Jeh Bo Ngor Market in Tambon Khao Toom. A stray bullet also hit the knee of a 54 year old bystander.
Police found that the shooter had brazenly walked among the shoppers, then pulled out a gun and shot Rosadee twice before fleeing with an accomplice, who had kept his motorcycle running so they could make a speedy getaway.
Police are trying to establish if the second attack stemmed from the ongoing unrest or from a personal conflict.
SOURCE: The Nation
Keep in contact with The Thaiger by following our
Facebook page
.
Southern mayor backs bounty for shark hunt after boy's foot was bitten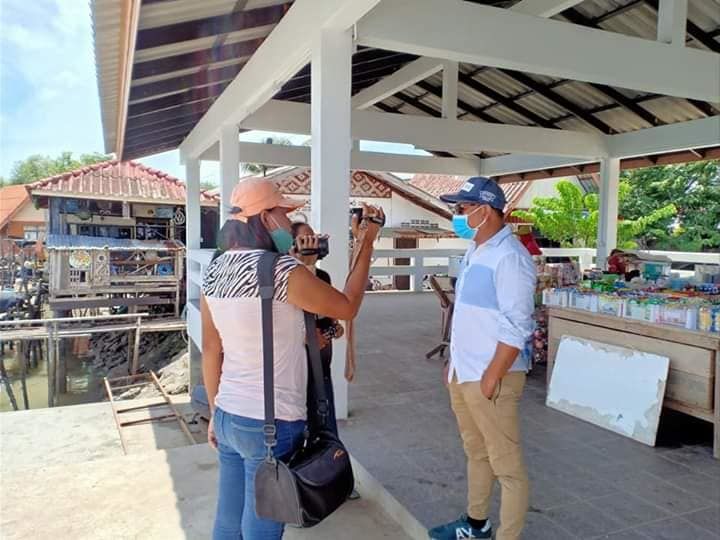 People are searching for a shark after it bit a boy's foot at the Chebilang pier in the southern province of Satun. The Chebilang mayor Mahmadneesum Bilungload even said he'll give a cash reward of 1,000 baht to whoever catches the shark. He took a long tail boat out on Saturday afternoon to scope out the scene and try and track down the shark.
Last Thursday, 12 year old Harafat Limapicharsakul was playing on the Chebilang pier with two of his friends. The shark bit his foot when he was swinging his legs in the canal. The boy is okay, but he needed 50 stitches (yikes!!). The local government Facebook page posted a warning alerting people not to swim in the canal.
Researchers from the Marine and Coastal Resources Department say the bite is most likely from a bull shark. The canal opens into the Andaman Sea and bull sharks are known to swim from the sea into the brackish water of the klong, a marine scientist told the Bangkok Post. The department's director general says that bull sharks are not typically aggressive, "but maybe they shark saw the boy's swing legs as a threat".
The minister of Natural Resources and Environment is criticising the mayor for supporting the shark hunt, adding that warning signs and announcements should be put in place instead of demonising a breed of shark.
"Don't offer a bounty for a shark or support the hunt for a reward."
SOURCE: Bangkok Post
Keep in contact with The Thaiger by following our
Facebook page
.
Suspect in Phattalung murder commits suicide as police close in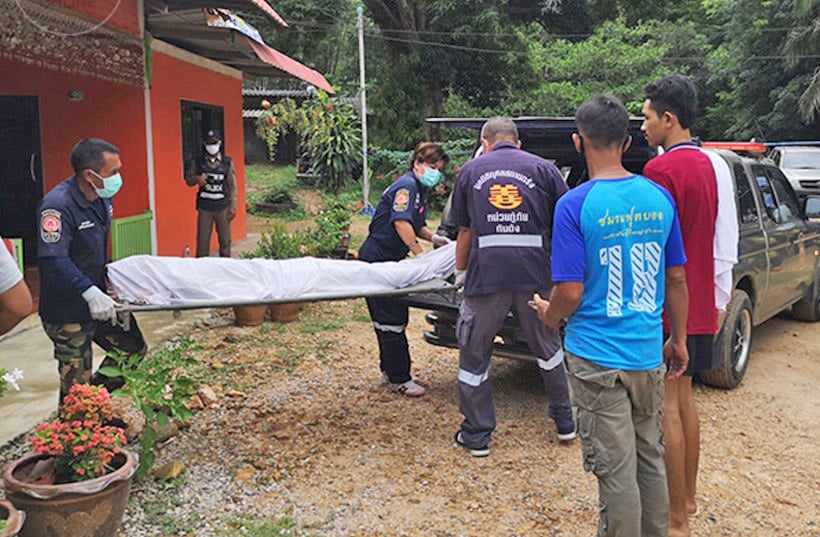 A murder suspect in Thailand's southern Trang province committed suicide as police moved to arrest him yesterday. Authorities say he was one of three gunmen in the murder of a driver in neighbouring Phatttalung province last year.
40 year old Haron Usen was hiding out with his girlfriend in a house in tambon Bang Sak. Provincial and local police surrounded the house about 11am, armed with an arrest warrant issued by a Phatthalung court for collusion in murder.
Officers had Haron's mother with them, hoping she could persuade him to surrender, but after a 3 hour standoff, the suspect still refused to give up, sending his girlfriend out of the house to safety instead.
Shortly afterward a gunshot rang out. Police say the suspect shot himself in the head with a hand .357 pistol. He died as a result of his wounds. Police also found a 9 millimetre pistol hidden under the bed. The body was taken to Kantang Hospital mortuary.
On September 5 last year, a group of armed men in a pickup truck opened fire at a car in Phatthalung's Muang district at about 4:30am. The driver was killed and the 3 passengers fled unharmed.
Police identified Haron as one of the gunmen.
SOURCE: Bangkok Post
Keep in contact with The Thaiger by following our
Facebook page
.
Transport Company interprovincial bus services to the South remain suspended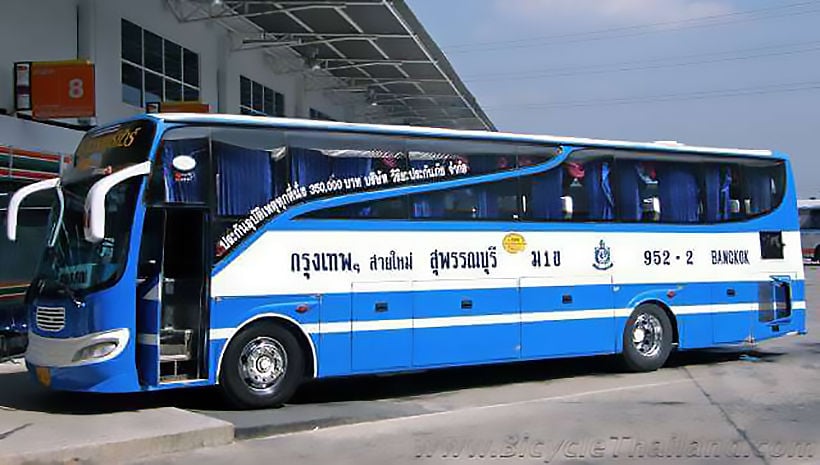 Transport Company, Thailand's interprovincial bus company, announced this week that it is continuing its suspension of all services to the southern provinces as the country will be under the state of emergency until June 30.
It did not say when services will resume. The company was expected to resume services from Bangkok to Koh Samui, Phuket and Trang from June 1.
The Cabinet decided on Tuesday to extend state of emergency in line with measures to control the spread of Covid-19.
Transport Company announced in April, when the national curfew came into force, that services on routes longer than 300 kilometres would remain halted nationwide until further notice.
Services on routes under 300km operated by minibuses are still allowed, from 5am-4pm, and parcel services can operate from 5am-8:30pm.
The decision is in line with the decision of the Centre for Covid-19 Situation Administration to maintain the night curfew, from 11pm-3am, and discourage travel between provinces to restrict the spread of the virus.
SOURCE: Nation Thailand
Keep in contact with The Thaiger by following our
Facebook page
.