Similan National Park to close for five months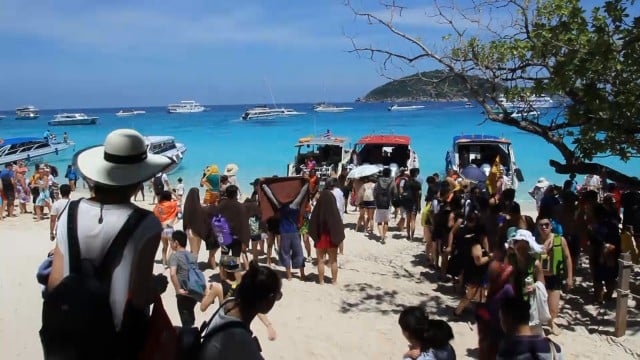 The Department of National Parks (DNP) has announced that the Similan Islands in Phang Nga will be temporary closed from May 16 for five months.
Today (May 4) there are still many tourists, both Thai and foreigners especially Chinese, at the Similan Islands. Most tourists want to enjoy the beach before the island will be closed in a few weeks.
The Head of Mu Ko Similan National Park Ruamsin Manajongprasert says, "The DNP is preparing to close many marine national parks along the Andaman coast. During this period nature can recover itself and have a break from the onslaught of tourism."
"It is getting into the monsoon period which will have strong wind and waves. We also want to protect tourists from accidents caused by the strong waves."
"After the islands are closed, the national park officers will patrol the area in order to prevent any tourists entering the national park area."
"In addition, Patrol boats will be used to check for illegal fishing in the national park areas especially around Koh Bon which is a small island between Koh Similan and Koh Ta Chai."
"During the monsoon period we usually find many fishing boats are illegally fishing in the area."
The Mu Ko Similan National Park officials close the islands routinely each year during the monsoon period.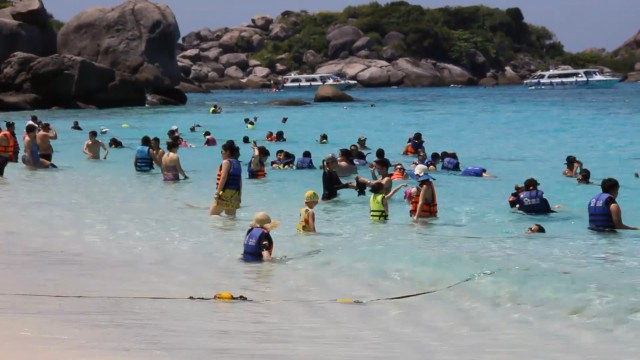 Kitten rescued from wall space after being stuck for three days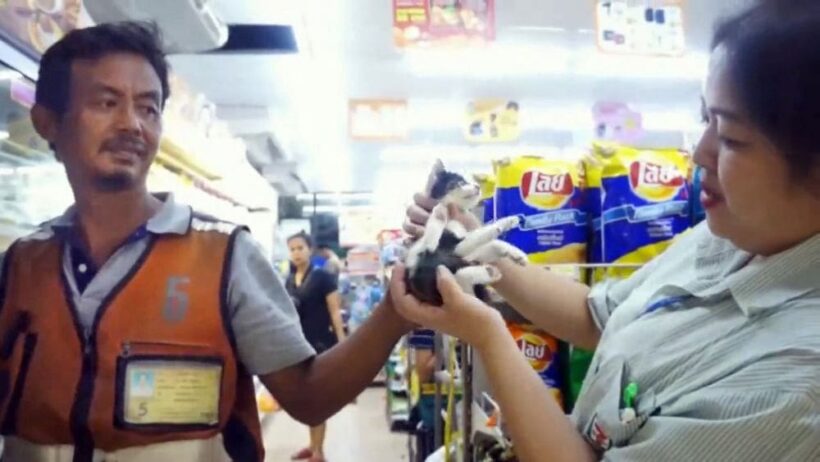 A kitten was rescued last night after it got stuck in a narrow five-inch wall space behind a 7-11 convenience store in Samut Prakan's city district.
Staff of a 7-Eleven shop in Bang Pu Industrial Estate called the Bang Pu 811 Rescue Unit for help.
The staff say they had heard a kitten's faint meows behind the wall for three days. A rescuer climbed up on top of the wall and lowered a rope with a noose to carefully pull up the kitten.
The space between walls was only five-inch wide and about three metres high.
So, that's eight live left.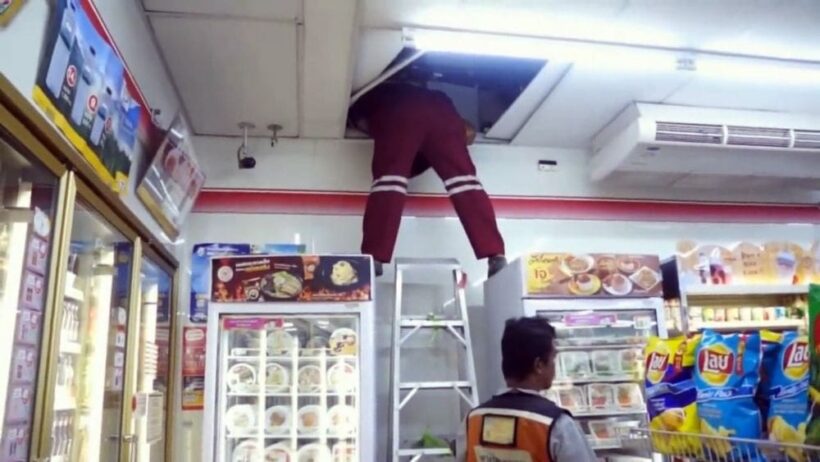 Tourist Police service centres being set up on Phuket beaches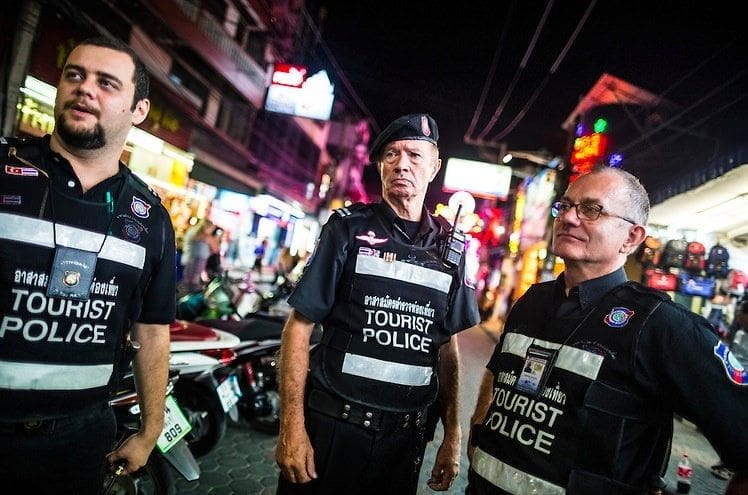 PHOTO: TravelScams.org
The Phuket Tourist Police are poised to improve marine and coastal safety by setting up service centres on Phuket beaches, starting initially with Kamala and Karon Beach.
The Tourist Police Division 3 Chief Major General Unggoon Klaiklueang says, "We have been planning on the project to set up the tourist service centres at Phuket's busiest beaches."
"The centres will be based in mobile modified shipping containers. Each centre will has two tourist police with an ATV vehicle (All-Terrain Vehicle)"
"We are planning to set up these centres on 12 Phuket beaches. We will start with Kamala and Karon Beach first. It is expected to be done before New Year as there will be a lot of tourists during that time, especially those locations."
"By providing tourist police on beaches we be able to improve beach safety, for example if swimmers don't listen to the warnings from lifeguards."
Phuket Police officer transferred after gambling den raid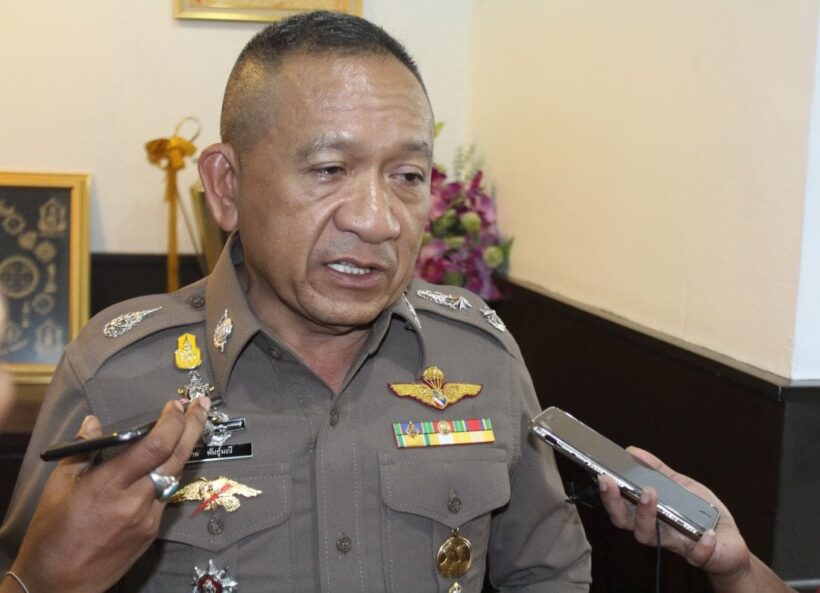 Five Kathu Police have been transferred to the Phuket Provincial Police Station after a gambling den raid. Soldiers raided a gambling den in Kathu on Tuesday night. More than 56 gamblers were arrested.
Read more about the raid HERE.
The order issued yesterday was signed by the Phuket Provincial Police commander Maj Gen Wisan Panmunee stating that five Kathu Police have been moved to the Phuket Provincial Police Station.
The five Kathu Police have been named…  Kathu Police Chief Col Jakkrawat Boontaveekunsawat, Kathu Police Deputy Chief Lt Col Chalermchai Hernsawat, Lt Col Chao Pomna and Maj Nopparut  Sukkree, and Inspector of investigation Police Maj Jaronthorn Donnayanrit.
Maj Gen Wisan says, "All five police are now working at the Phuket Provincial Police Station while an investigation is being undertaken on allowing gambling den in the area. We have been strictly enforced on preventing any gambling den in Phuket."