Should Phuket's beaches be closed until this crocodile captured.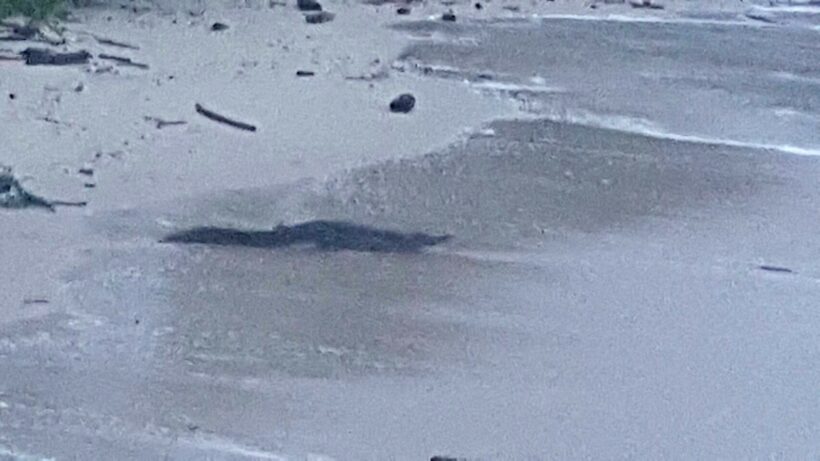 Calls to restrict foreign property purchases in Bangkok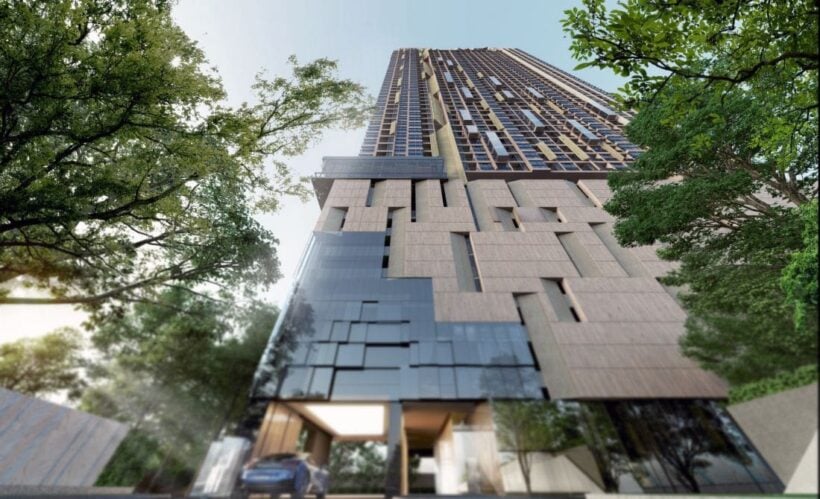 Dr. Sopon Pornchockchai, the President of the Thailand Agency for Real Estate Affairs, is calling for controls to restrict foreign property buyers.
Thailandproperty.news is reporting than he is justifying his comments saying the growth in income of Thais is slower than the property price rises being pushed up by high foreign demand.
"Some measures should be adopted, such as higher stamp duty for foreigners," he said.
The article says that this is the first time an industry figure has spoken out about the need to restrict or reduce the amount of foreign investment in the Bangkok property market. Dr. Sopom says he believes that foreign buyers account for around 20 percent of all Bangkok property purchases.
He noted that Chinese purchases account for about 80 percent of foreign buyers.
Read the original story HERE.
Savoury staples with a touch of the finest Swiss chocolate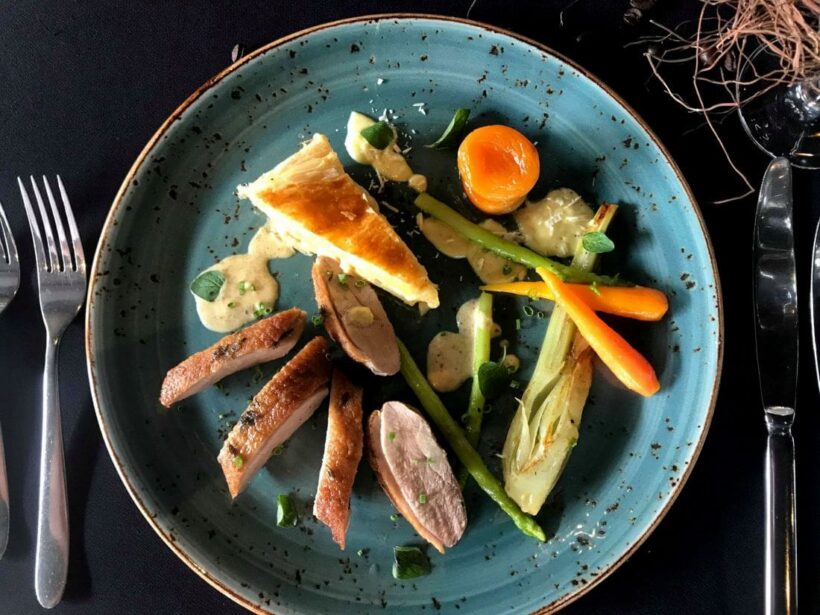 Chocolate… mmmmm. But did you consider it as part of a broader savory menu? I enjoyed an evening of chocolate-infused cuisine and, well, it really works!
Mövenpick Resort & Spa Karon Beach Phuket is treating guests to a new menu of savoury dishes with a sweet twist as Mövenpick Hotels & Resorts launches its 'Chocolate on the Salty Side' promotion.
In celebration of Swiss cuisine and the wonderful versatility of chocolate, the brand's talented 'food artisans' have made Mövenpick chocolate the hero of seven dishes in its latest global campaign, which runs to 20 November, 2018.
From salmon fillets enlivened with dark chocolate to a savoury tarte tartin with a white chocolate flourish, each new creation offers up something distinctively flavourful and showcases chocolate in new exciting ways to guests dining at Movenpick Karon Beach El Gaucho Restaurant.


The seven chocolate-inspired creations include: marinated 'beetroot salmon' with root vegetables and 72% dark chocolate to enhance the meal's rich earthiness; 'tomato tarte tartin' where 'white lemon' chocolate complements the goat's cheese, pine nuts and coffee beans; 'sea bass and green tea' – a light foam of green tea, almonds, nuts and Mövenpick 'Maple Walnut' is the star; 'minute beef goulash', with a traditionally-made Hungarian goulash sauce, enriched with dark chocolate; 'lamb shank and pesto', slow-roasted and then refined with pistachio and hazelnut chocolate pesto; and 'duck breast and potato pie', with white chocolate, lime and pepper giving the pink-roasted meat a delicate yet spicy freshness.
Whilst the dishes have been infused with chocolate, it's barely noticeable in most cases but makes for some subtle new tastes on European classics.
Less subtle are the exquisite desserts which are a blatant celebration of all things chocolate. Guests can finish their meal with a tempting 'chocolate pavés au chocolat', combining milk chocolate, crispy cocoa bean fragments, sizzling pecan nuts and slightly bitter matcha powder, all with a hint of green tea and paired with an espresso.
The quality of Swiss craftsmanship is world-famous and even the country's chocolate is produced with legendary precision. Mövenpick chocolate is made in keeping with the tradition, as well as its own culinary values that date back 70 years, and is produced in Switzerland using 100% cocoa butter.
Make a booking HERE or find out more about the El Gaucho Restaurant HERE.



Tim Newton was a guest of the management of Mövenpick Resort & Spa Karon Beach Phuket
Man rapes teen then forces her to withdraw money from ATM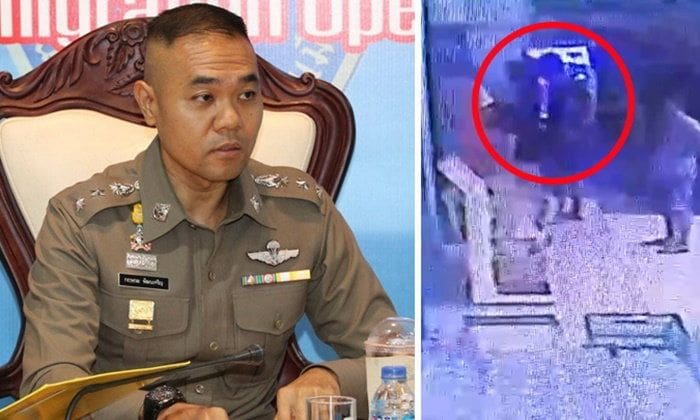 PHOTOS: Sanook.com
The national police spokesman Pol Col Krissana Pattanacharoen says that an arrest warrant has been issued for the man who raped a 19 year old woman then forced her to withdraw money for him at an ATM in Bangkok. The theft at the ATM was captured on CCTV.
Sanook reports that the crime happened in the Mahadthai 2 area of Taling Chan, west of the main city, on October 5.
The wanted man has been named as 28 year old Yosatthada Buathong. National police chief Gen Chakthip Chaijinda has called for a swift resolution to the case which he says has 'shocked Bangkokians'.
Following the succesful gathering of witness statements a warrant for the man's arrest was issued by the Taling Chan court.
SOURCE: Sanook