School funding challenge for bilingual curriculum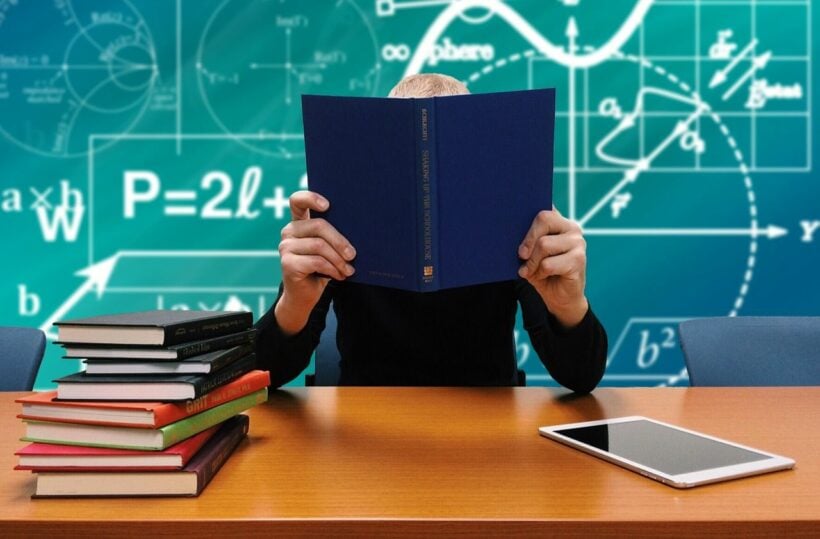 The secretary-general of the Office of the Basic Education Commission (OBEC), Amnat Wichayanuwat, says plans to introduce a bilingual school curriculum at all grade levels have thrown up an obstacle for meeting funding requirements.
The bilingual curriculum plans were announced by the Education Minister last week in an effort to improve English proficiency among the Thai population. It's hoped to have the curriculum in place from kindergarten level at more than 2,000 district schools from the beginning of the 2020 academic year.
However, the OBEC secretary-general says one of the conditions under which schools can qualify for Mini English Programme (MEP) funding, is by showing that Ordinary National Educational Test (O-NET) scores have consistently improved for at least three years.
Amnat says it's simply not possible for schools to meet this requirement.
"This is impossible because these schools haven't even started with the new lessons. To launch the MEP classrooms efficiently, we will therefore adjust the qualification and submit it to the Provincial Schools Admission Committee for consideration."
Amnat says OBEC will reinstate provincial English Resource and Instruction Centres to help determine the curriculum. He draws attention to the need to examine English language proficiency in both teachers and students and work on areas that need improvement.
"And there will be an English proficiency assessment using the Common European Framework of Reference for Languages standard. This will expand the opportunities for education and create equality among educational institutes."
Thailand was recently ranked 74 out of 100 on the English language proficiency index, with its ranking continuing to drop for three years in a row.
See earlier story HERE.
SOURCE: nationthailand.com
Keep in contact with The Thaiger by following our
Facebook page
.
Foreign and Thai business partners cleared of human trafficking charges in Bangkok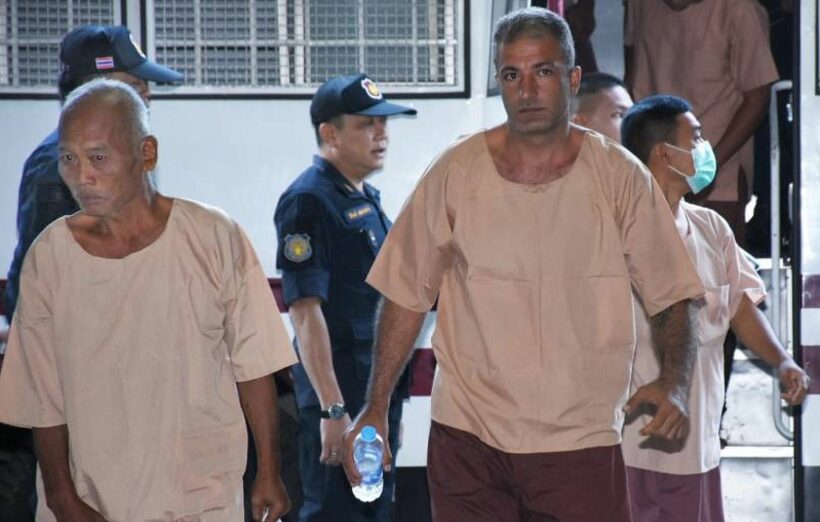 PHOTO: Daily News
"At the appeal hearing yesterday, the defendants had their convictions quashed after the court doubted testimony from one of the victims."
A foreign man employed as a nightclub manager in Bangkok's notorious party zone at Nana has been acquitted of charges of human trafficking and acquiring women for prostitution. ThaiVisa reports that Michael Pearl, a 47 year old Sudanese-Australian who also owned the Dream Disco on the fourth floor of the Zenith Hotel in Soi Nana, was cleared of all charges, along with four other defendants in the case.
The acquittal comes after Pearl was sentenced last year, along with the other four, to between 16 and 19 years' imprisonment on charges of trafficking four women from Morocco between 2016 and 2017 for the purposes of prostitution.
During court proceedings at the time, it was claimed that Pearl had lured the women with false promises of dream jobs as well-paid waitresses. Instead, they had their passports confiscated and were put to work as prostitutes. Pearl was eventually arrested at Suvarnabhumi Airport in August 2017 as he tried to escape the country.
The convictions of all defendants have now been overturned after an appeal court raised doubts over the testimony of one of the victims. At a hearing at Bangkok Criminal Court yesterday, the court said there was no evidence to suggest the woman's passport had been confiscated as she claimed, and that it appeared the victims were free to come and go from their employment, which contradicted their version of events.
The court also pointed out that none of the women had sought help from the police at any stage and that one of them had managed to take a trip to Phuket at the time she maintains she was being held against her will.
Based on these findings, the defendants were cleared of all charges.
SOURCE: Thai Visa | Daily News
Keep in contact with The Thaiger by following our
Facebook page
.
Live links to streaming coverage of the Royal Barge Procession in Bangkok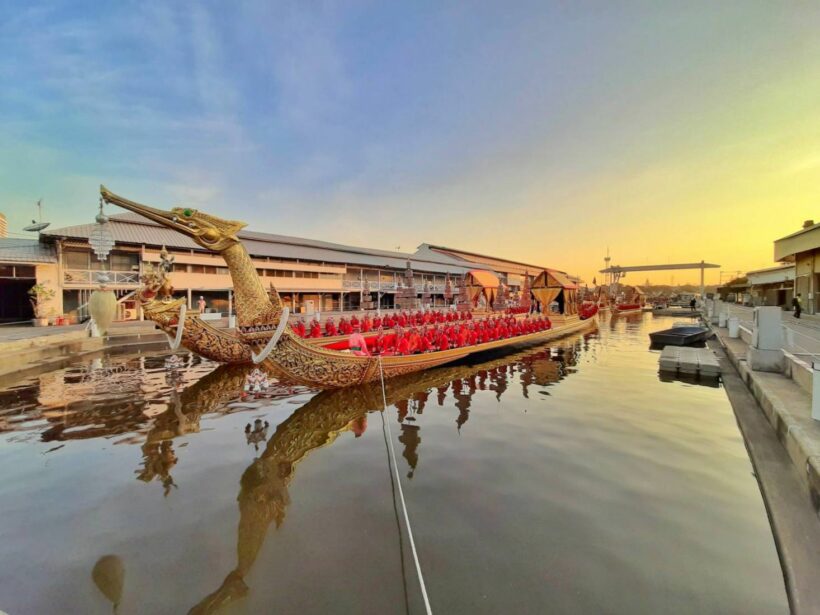 Here's a link to the official Facebook page including a livestream…
And a link to the official YouTube livestream as well…
Keep in contact with The Thaiger by following our
Facebook page
.
Transport and viewing locations for today's Royal Barge Procession in Bangkok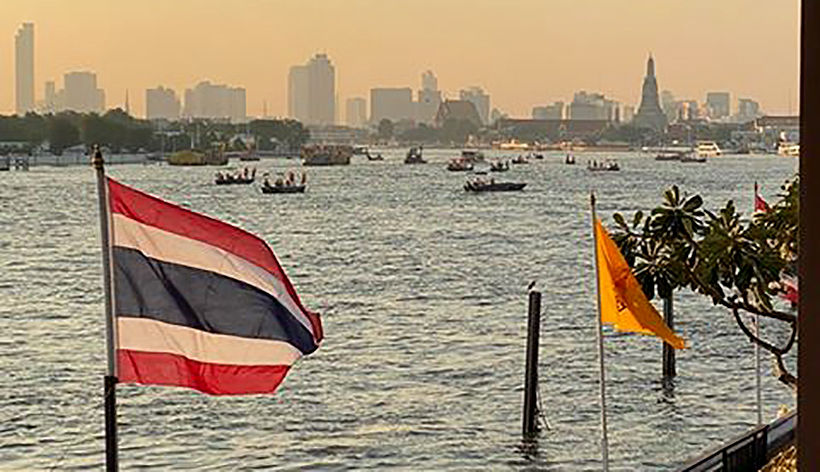 This morning we wake to a perfect Bangkok day for today's final act in the Royal Coronation – the Royal Barge Procession. Here's some travel tips, free transport options and places to watch the procession. The processions starts at 3.30pm.
Travel will be free on all mass transit rail services and selected BMTA bus routes today (December 12), for the Royal Barge Procession on the Chao Phraya River. The rare and grand event will be presided over by His Majesty King Maha Vajiralongkorn as the final act in this year's auspicious coronation that took place between May 4-6.
And the weather looks perfect for the grand spectacle.

Sixteen areas, on both banks of the Chao Phraya River, including six with stands, are being provided for spectators. Those attending are advised to dress appropriately for a Royal event, with yellow shirts for men and yellow dresses for women. Please note that black or bright shirts of other colours are prohibited.
Viewing locations on the eastern side of the river…
Wat Rachathiwat Pier, under Rama VIII Bridge, Sam Phraya Park, Santi Chai Prakan Public Park, Thammasat University Tha Prachan campus, under Phra Pinklao Bridge, along Maha Rat Road, and at Nagaphirom Park.
Viewing locations on the Thonburi (western) side of the river…
at the end of Soi Charan Sanitwong 52, Rama VIII Park near the bridge of the same name, Phra Pin Klao Bridge Pier, under Phra Pin Klao Bridge, Chaloem Phrakiat 72th Year Park, Siriraj Hospital, and Wat Rakhang Khositaram.
Grandstands are set up at Santi Chai Prakan Public Park, Thammasat, Nagaphirom Park, Rama VIII Park, Chaloem Phrakiat 72th Year Park, and Siriraj Hospital.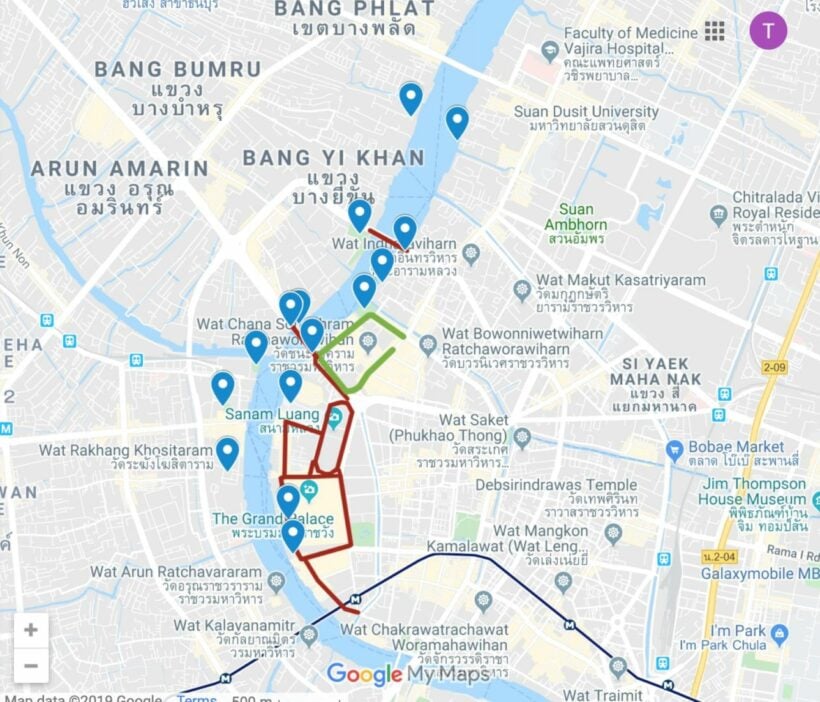 To facilitate the Royal Barge Procession and the motorcade around the city by HM the King and HM the Queen, the Rama VIII and Pinklao bridges will be closed to all traffic from 3.30pm-5pm.
Eight roads will be closed to traffic from 4.30pm-6pm today. They are…
Rajinee Road from Pinklao Bridge to Pan Phipob intersection
Na Phra That Road
Chan Road
Na Phra Lan Road
Maharat Road
Thai Wang Road
Rajdamnoen Road
Sanam Chai Road from Pom Padet intersection to Ror Dor circle
The BTS skytrain, MRT including the Purple Line, Airport Rail Link and the bus rapid transit lane (BRT) operators have announced free rides all day to help people attend the historic event.
The Bangkok Mass Transit Authority said about 200 buses on 19 routes will also transport people without charge to locations by the river where people can enjoy the event.
The State Railway of Thailand will also run some free trains…
Train No.320 leaving Ayutthaya for Hua Lamphong at 9.30am and returning train No.321 leaving Bangkok at 8.15pm; train No.322 departing Nakhon Pathom for Thon Buri at 9.55am, and train No.333 leaving Thon Buri for the return at 8pm (information from Bangkok Post).
Train No.326 leaving Chachoengsao for Bangkok at 9.20am and return train No. 325 scheduled to leave Bangkok at 8.05pm; Train No. 4322 leaving Mahachai at 9.35am to Wong Wian Yai station, and the return trip, train No.4347, departing Wong Wian Yai at 8.10pm (information from Bangkok Post).
The royal barge procession is the last in a series of events to mark the coronation of HM the King. The processions starts at 3.30pm, leaving from Wasukree Pier to Wat Arun (the Temple of Dawn), with HM the Queen and royal family members also attending the ceremony.
For security reasons, all spectators will need to pass through security checkpoints and show their ID cards or passports. There's also a hotline about traffic arrangements available by dialling 1194 around the clock.
SOURCES: Bangkok Post | Thai PBS World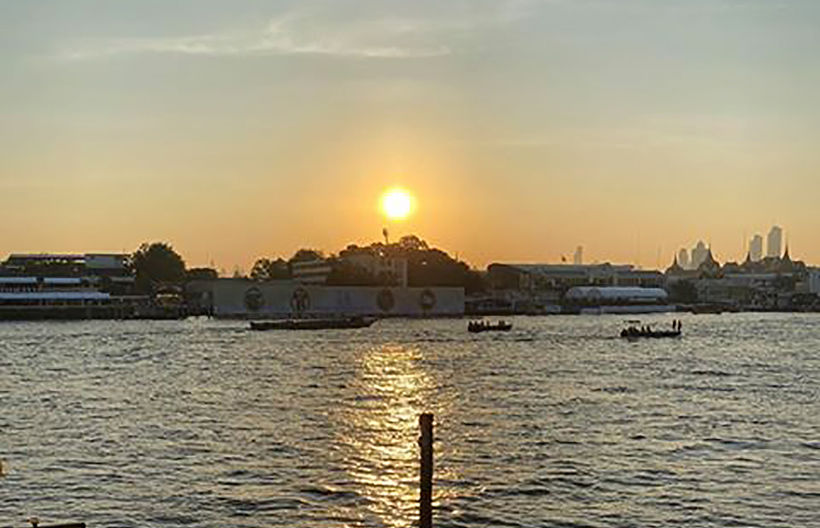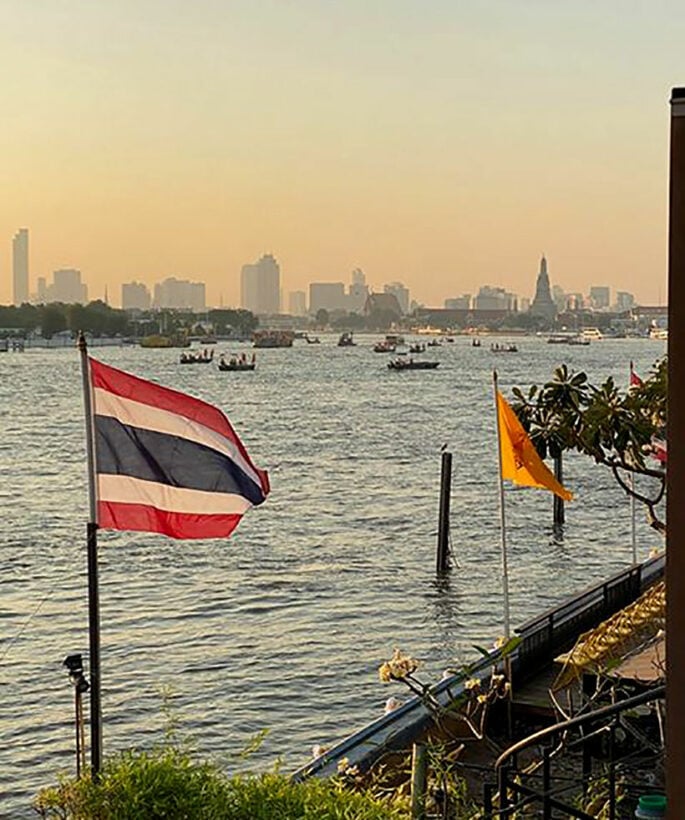 Keep in contact with The Thaiger by following our
Facebook page
.