New Zealander and his partner found hanged at Koh Samui house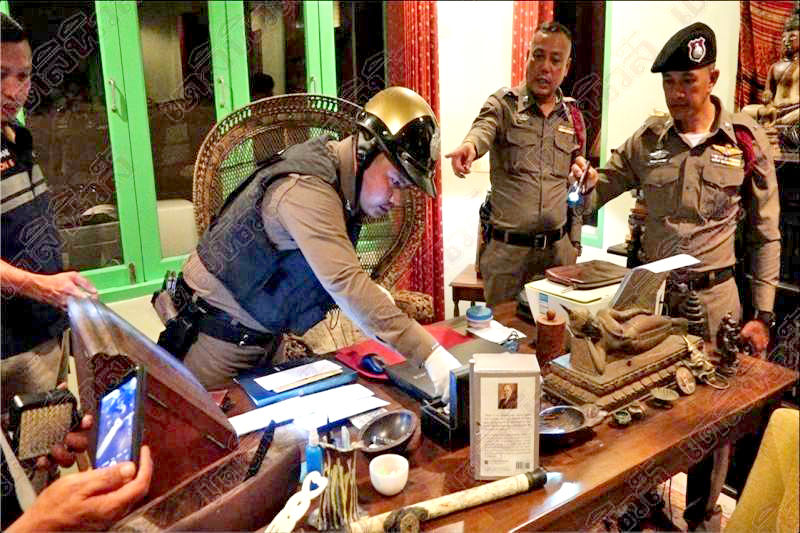 A 70 year old New Zealander and his Thai partner were found dead this week after an apparent suicide pact. Samui Police were called to the rented house in the Mae Nam area after a foreign man and a Thai man were found hanged.
The foreigner was a 70 year old New Zealander, the Thai man was a 45 year old man from Lampang. Police also found a cat lying dead on a red cloth. It appeared to have been strangled.
Mayuree Induang, the daughter of the landlord, said that the pair were a couple. The New Zealander had rented for ten years and his Thai partner had worked in a hotel on the island.
She told police that, previously, the Thai man had spoken a work colleague through the Line app saying he wanted to die. He spoke about his financial problems and his partner's deteriorating health after a stroke.
Another message sent yesterday indicated that the Thai ,am was going to kill himself, prompting the colleague to go to the house where he discovered the couple hanging in a walkway next to the property.
Daily News reports that three sealed envelopes were found on a desk with names on the front in English.
A notebook listing money owed to people was found in front of the house. The authorities have been contacting relatives and the New Zealand embassy.
If you or anyone you know is in emotional distress, please contact the Samaritans of Thailand 24-hour hotline: 02 713 6791 (English), 02 713 6793 (Thai) or the Thai Mental Health Hotline at 1323 (Thai).
SOURCE: Daily News | Thai Visa
Keep in contact with The Thaiger by following our
Facebook page
.
Swiss man nabbed on Koh Phangan, overstayed visa by more than four years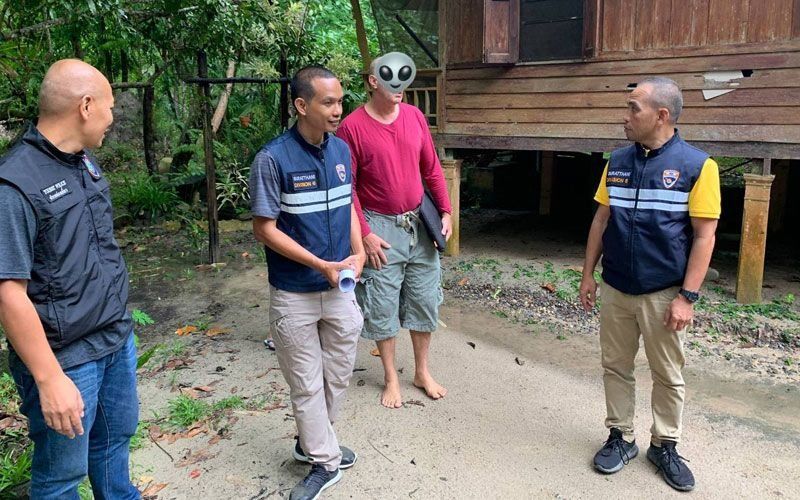 PHOTO: Naew Na
A 52 year old Swiss expat has been arrested on Koh Phangan in violation of his visa conditions. Naew Na reports that the man had overstayed his entry visa into Thailand by over four years.
Police tracked him down at a rented house on Koh Phangan, a small Gulf of Thailand island near Koh Samui.
He had overstayed by 1,539 days, (4 years and 2 months), and is now in immigration custody.
Naew Na reports that a crackdown was held in the province of Surat Thani, which includes the popular tourist islands of Koh Samui, Koh Phangan and Koh Tao, between November 6 – 11. The sweep was conducted by Koh Phangan police and tourist police.
They told the media that the command had come from immigration chief Lt-Gen Sompong Chingduang and they urged the public to continue to report immigration offenders by phoning 1178.
SOURCE: Naew Na
Keep in contact with The Thaiger by following our
Facebook page
.
Thai Immigration Chief warns law-breaking foreigners "this is just the start"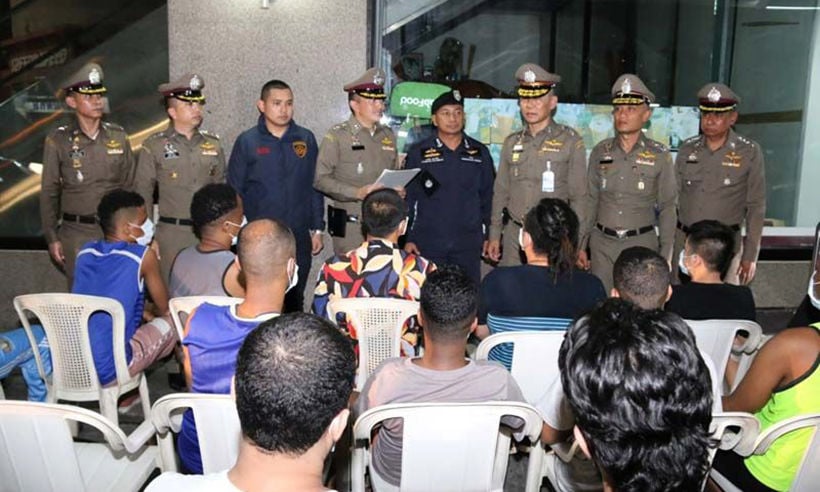 PHOTOS: Naew Na
The chief of Thai Immigration, Lieutenant General Sompong Chingduang, also known as 'Big Oud' (because the head of Immigration has to have a nickname starting with 'big' apparently), is warning foreigners breaking the law in the country that the latest crackdown "is just the beginning".
ThaiVisa reports that the immigration chief made his announcement at Immigration HQ in Bangkok.
He warned that this was just the start and pledged to rid Thailand of illegal immigrants, over-stayers, thieves, criminals and those with international warrants out for their arrest. The claim has been made often enough but successive immigration officials continue to keep rounding up foreign illegals whilst enjoying the glory of posing with the hapless overstayers and alleged criminals when they are caught.
As part of the announcement, 8 Somalis, 4 Chinese, and 3 Syrian nationals, all accused of over-staying their visas, were lined up and presented for the routine media shaming. No details were provided as to how or where they were arrested.
The Naew Na news outlet, who originally reported the story, says it did so under the orders of the PM, General Prayut Chan-o-cha, the Deputy PM Suwit Wongsuwan, and Royal Thai Police chief Chakthip Chaijinda and his deputy.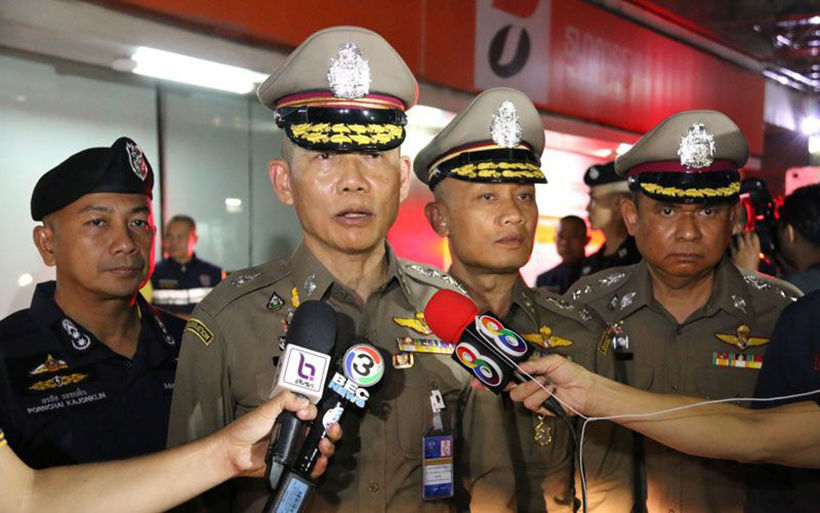 PHOTO: The chief of Thai Immigration, Lieutenant General Sompong Chingduang – Naew Na
Keep in contact with The Thaiger by following our
Facebook page
.
High-speed rail link approved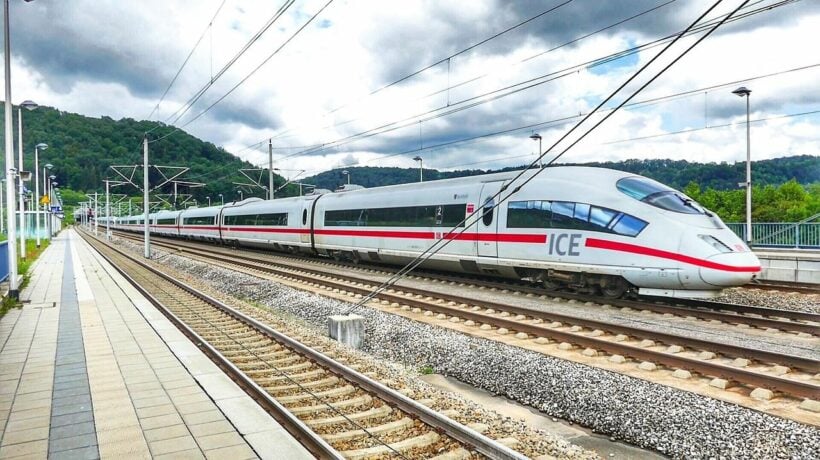 Plans for a new 7.4 billion dollar high-speed rail link from Bangkok to Pattaya got the thumbs-up Thursday (October 24). The approval comes after months of acrimonious negotiations.
The government said it had signed an agreement on Thursday to begin construction with a consortium led by conglomerate Charoen Pokphand Group (CP) and including China Railway Construction Corporation.
Japanese banks have also agreed to provide some financing for the link, which will span 220 kilometers and is scheduled to open in 2023. The government approved 119 billion baht for the investment, while the private sector will invest 117 billion baht.
After the 50-year project period, all assets will be transferred to the government.
Other terms of the agreement were not made public.
CP Group and 12 other companies were chosen for the project by Thailand's former military government. They have been in negotiations with state agencies since the new government came to power in March's elections and there have been disputes about land transfers and the distribution of risks.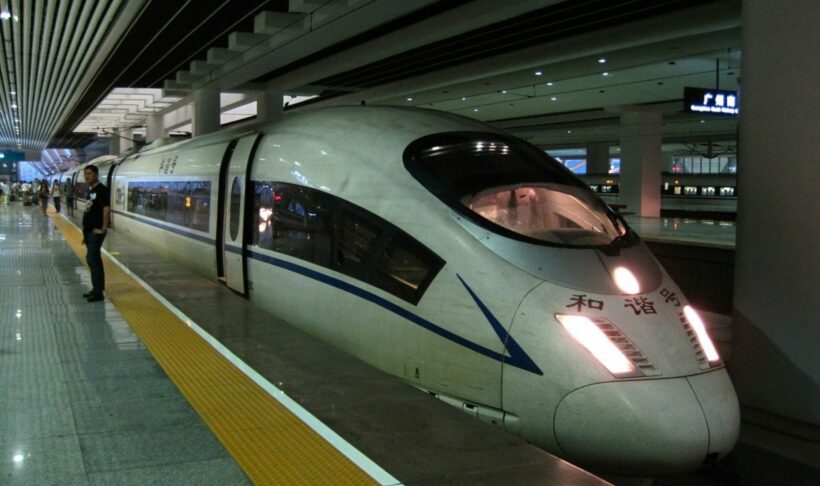 In early October, the deputy prime minister, whose party is in charge of the transport portfolio, set a deadline for signing the agreement, threatening to to blacklist the CP consortium if they failed to sign, according to Reuters.
CP's chairman, Thailand's richest man, criticized the government's approach in a dispute over the delay in signing the agreement, but as the deadline drew near, CP announced it would sign the agreement a day early on Oct 24.
The project will link Bangkok's Suvarnabhumi and Don Muang airports and Pattaya's U-Tapao airport. The train will travel at up to 250 kilometers per hour, making travel to Pattaya more accessible and faster, according to the project's website.
According to the deputy PM, "This high-speed rail link project will have investments and employment with a total value of more than 200 billion baht, and will attract more investment to Thailand."
SOURCE: chiangraitimes.com
Keep in contact with The Thaiger by following our
Facebook page
.