KL's Petronas Tower architect Cesar Pelli dies at 92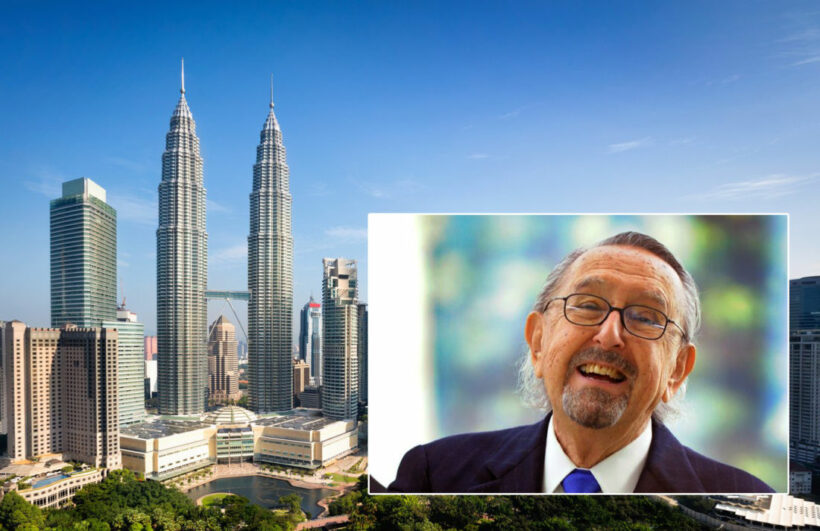 "It is with great sadness that we announce the loss of our founder, mentor, and great friend, César." – business partner Fred W. Clarke.
From Malaysia to the US, famed architect Cesar Pelli, known for his innovative skyscrapers and use of coloured glass, has died at the age of 92.
"He was a gifted architect and teacher, two callings he effortlessly combined as one. I am profoundly grateful to my great friend and partner," said Fred W. Clarke.
Among 300 other awards, Argentine-born architect Cesar Pelli won the Aga Khan Award for Architecture for designing the Petronas Towers in Kuala Lumpur. The Pacific Design Centre in California opened in 1975, but is still viewed as an example of cutting-edge architecture. Pelli also designed New York's World Financial Centre, now called Brookfield Place.
But much of Pelli's legacy endures not in his buildings, but in his teachings. He served as dean of Yale University's School of Architecture in 1977 to 1984 and wrote several books on his approach to architecture.
"He was a warm and gracious man, a civilizing presence in his life and his work, an architect of great dignity and lively creativity who did as much as anyone in the last generation to evolve the form of the skyscraper" – Architecture critics like Paul Goldberger.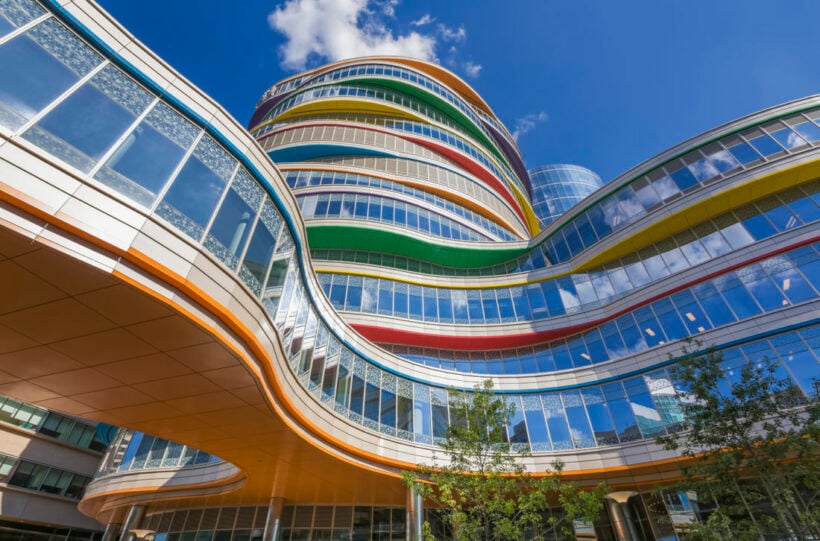 Keep in contact with The Thaiger by following our
Facebook page
.
Never miss out on future posts by
following The Thaiger
.
Technical issues force Singapore aircraft to land on Malaysian highway – VIDEO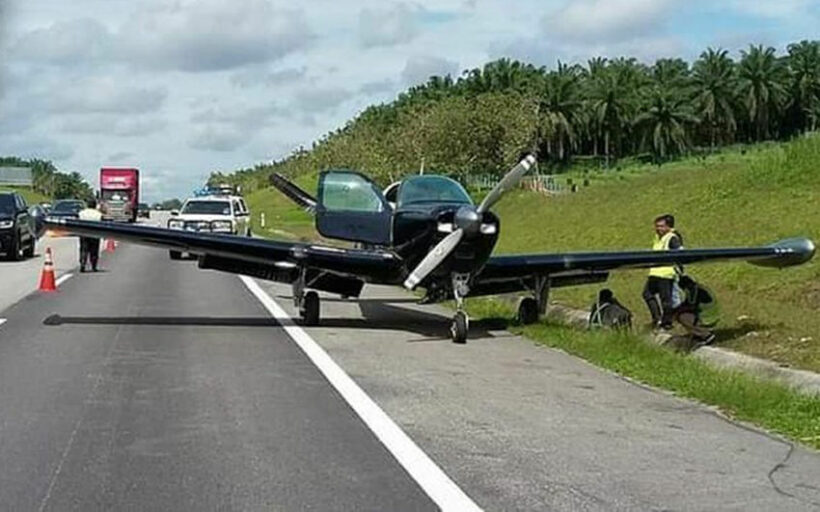 A single-engine prop plane from Singapore has been forced to make an emergency landing on a Malaysian highway due to technical difficulties. A report in Coconuts says the aircraft touched down on the hard shoulder of a highway in Johor, as cars sped past. The 2 pilots on board are believed to be in stable condition.
Chester Voo, CEO of Malaysia's aviation authority, says an investigation has been launched to determine what went wrong with the plane, which has now been removed.
"Search and rescue teams have completed all required tasks. The investigation will be conducted by the Air Accident Investigation Bureau under the Ministry of Transport, Malaysia."
It's understood the plane left Seletar Airport in Singapore and was flying to Melaka when the pilots contacted Air Traffic Control at Johor, requesting permission to land at Senai International Airport, due to technical problems. However, Voo says the aircraft did not make it to the airport before it had to land on the highway.
Meanwhile, Thomas Ong from Premier Aero Singapore, who provide services at Seletar Airport, says his company provided immigration assistance to one of the pilots prior to departure, but doesn't know what happened to cause the emergency landing.
"We only assisted Dr Yang in immigration formalities with the Seletar Airport Authority for his arrival and departure."
SOURCE: Coconuts
Keep in contact with The Thaiger by following our
Facebook page
.
Never miss out on future posts by
following The Thaiger
.
Malaysian PM proposes a state of emergency in a political move to postpone budget vote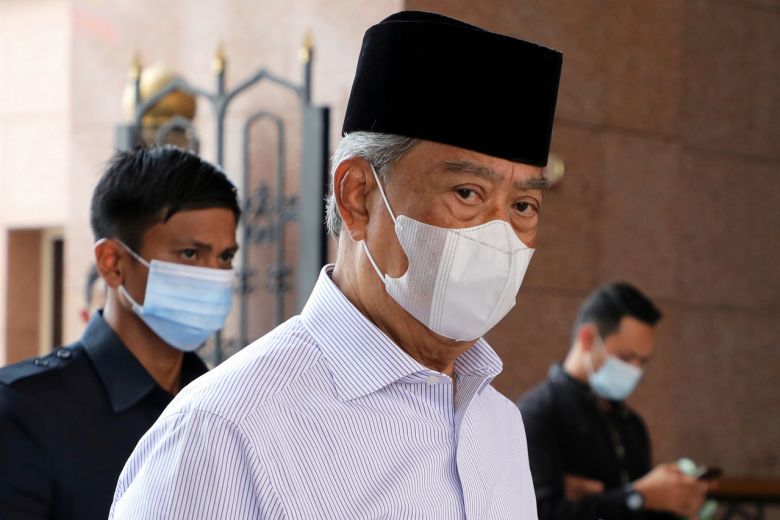 Malaysia's head of state is said to be consulting with the country's other hereditary rulers to discuss a proposal by Malaysian PM Muhyiddin Yassin, who has requested that the King declare a state of emergency. The Star newspaper is reporting that the country's rulers would meet at 2.30pm tomorrow, after which the king will deliver a decision to the PM.
Muhyiddin had an audience with King Al-Sultan Abdullah yesterday to formally request the rare state of emergency which would result in a suspension of the Malaysian parliament. On the face of the request is the need to take emergency measures to control a recent outbreak in new coronavirus cases. But opposition MPs say the manoeuvre is purely political and not related to the country's response to Covid-19. They say the country is well equipped to make decisions related to public health and the coronavirus outbreak
Opposition leader Anwar Ibrahim has denounced the move as a "power grab" by the country's PM. The Council of Rulers, which groups the heads of Malaysia's 9 royal houses, has the power to withhold consent from any law and deliberate on questions of national policy.
Malaysia is suffering a resurgence in Covid-19 cases, much more pronounced than the first wave in March and April. The move to apply for the dissolution of the Malaysian parliament is being read by commentators as a political stunt, unrelated to the coronavirus spike, since PM Muhyiddin faces a leadership challenge from opposition leader Anwar, who last month claimed majority support in parliament to oust the premier.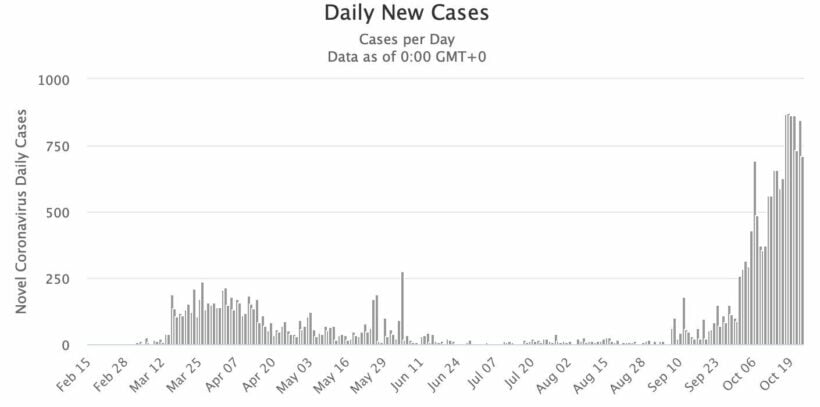 Meanwhile, the palace has not formally identified the specific recommendations made by the PM, and says the king will "soon" be discussing the motion with Malaysia's other heredity rulers.
"Al-Sultan Abdullah greatly understands the need for the country's administration to continue to tackle the threat of Covid-19."
Malaysia has suffered between 800 – 950 new cases per day over the past week, a spike in new cases, causing concern for the South East country that had largely contained the worst of the spread earlier this year.
As a background, the ruling government government is scheduled to propose its 2021 budget on November 6, and there have been questions over whether the PM can muster a majority to pass the supply bill. Defeat on the budget would count as a vote of no-confidence and could trigger an election. Any state of emergency, involving the dissolution of parliament, would postpone a vote on the forthcoming budget.
The government agreed at yesterday's special cabinet meeting that declaring a state of emergency would halt any attempts to politically destabilise the government, "allowing it to focus on containing the outbreak".
In a state of emergency, the Malaysian King is able to act on any important bills at his discretion.
SOURCE: Reuters | The Star
Keep in contact with The Thaiger by following our
Facebook page
.
Never miss out on future posts by
following The Thaiger
.
Air Asia diversifies from an airline brand to e-commerce powerhouse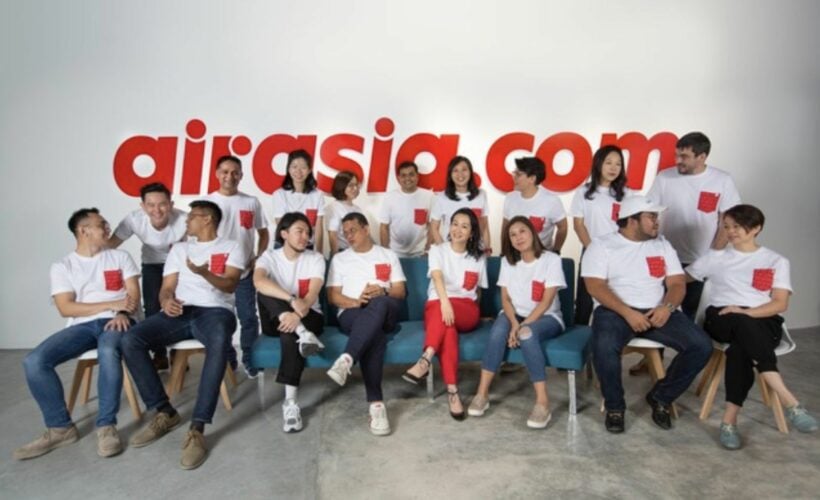 Airasia.com has revealed its greatly extended new online brand identity online as "ASEAN's super app", completing what it calls a "transformation from digital airline to comprehensive lifestyle platform".
The airasia.com ASEAN super app combines a host of related online experiences in a "faster and more convenient user experience" with over 15 types of products and services under 3 main headings – travel, e-commerce and fintech (financial technology).
On the announcement of the new App's launch, airasia.com is having its first-ever airasia.com Super Sale that supersedes the past successful AirAsia free seat promotions.
"The biggest sales in the region will take place from October 12 (1000, GMT +8) to October 18, 2020 with storewide discounts of up to 90% across all product offerings on airasia.com super app and the airasia.com site."
AirAsia Group CEO and founder Tony Fernandes says the airline group has not wasted the crisis.
"Now with airasia.com, we are enabling everyone to fly, to stay, to shop, to eat, all at the convenience of one super app. We've been using the lockdown period to fine tune our platform, unify the user experience and simplify our payment to a one-click checkout."
Some of the deals under the new super app include a 90% off SNAP flight+hotel combo, 90% off on AirAsia shop; 50% off on AirAsia food and "AirAsia fresh", formerly known as OURSHOP. 50% off all Malaysian domestic flights and 10% off flights of any other partner airlines to over 3,000 destinations worldwide.
SOURCE: ttrweekly.com
Keep in contact with The Thaiger by following our
Facebook page
.
Never miss out on future posts by
following The Thaiger
.