UPDATE: Phuket pad thai blamed for putting Perth couple out of action for two years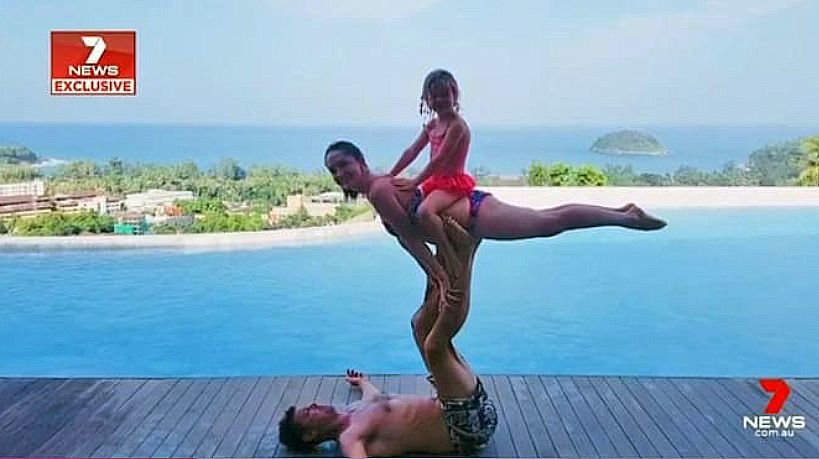 A Perth couple, Stacey Barnes and her husband Ryan Prigg, who ran their personal wellbeing business, ended up unwell for nearly two years, because of a debilitating parasite that they say they caught whilst holidaying in Thailand in 2017.
The have blamed the incident on a rogue plate of pad thai they ate at a food court at an 'upmarket' shopping centre in Phuket (not named). The couple paid A$6 per plate, about 130 baht.
Pad thai, or phad thai, is a stir-fried rice noodle dish commonly served as a street food and at most restaurants in Thailand.
They were staying at a "6 star" hotel in Kata, a popular west coast resort beach south of Patong, during their stay. They said the first four days of their stay was 'perfect' – sightseeing, hiking and swimming in their private pool attached to their villa – according to the news.com.au report.
"Everything was perfect, we didn't eat on the streets or go anywhere risky, everything seemed perfect," said Stacey.
But everything came crashing down when they started feeling ill at their hotel that night.
"Ryan and I both came down with fevers, we knew something wasn't right."
The couple reported that they were sweating, "had the shakes" and realised they had contracted some form of food poisoning. They urgently booked the first flight they could get out of Phuket and returned home, very ill and frantic to find out what was wrong with them.
Eventually, long after their arrival back in Perth, Australia, the 'bug' was diagnosed as a tiny parasite – Dientamoeba fragilis – which had located itself in their intestines, and, they claimed, ruined their health and the business they were working so hard to build.
They claimed the parasite left them feeling "like zombies" and impacted on their ability to work even making it difficult for them to get out of bed in the mornings. They say some of the side-effects of the parasite gave them wild swings of constipation then extreme diarrhoea. Stacey says they also developed cold sores on their faces and ulcers in their mouths.
Back in Perth they did the rounds of local GPs (general practitioners) in desperation to regain their health. Stacey says they visited three doctors who were unable to identify the cause of their fatigue and illness. One doctor told them… "You'll just have to learn to live with it."
"I thought to myself… If I have to live with this, it's not worth living at all because this was not OK," she told news.com.au
"I was parenting, we were trying to keep our business alive, and I was working full-time every day with this parasite inside of me."
But last November, Stacey and Ryan finally found a doctor who was a specialist in digestive parasites and they were final able to get some answers and a proper diagnosis. The doctor diagnosed the problem as "Dientamoeba fragilis" and prescribed antibiotics, iron transfusions, vitamin supplements and probiotics.
"Once we had the infusion, it was like someone had switched us back on and we were ourselves again."
Stacey and Ryan, now full recovered, swear they will never visit Asian countries again but want their experience to serve as a warning to others, that "these things can and do happen".
"People get 'Bali Belly' and come home and think it's all good, but that changes your entire gut bacteria for the rest of your life."
Stacey said the experience forced them to put their business on hold for 10 months – one little parasite changed their lives.
"This had a massive impact on our family and changed the course of our life forever."
SOURCE: news.com.au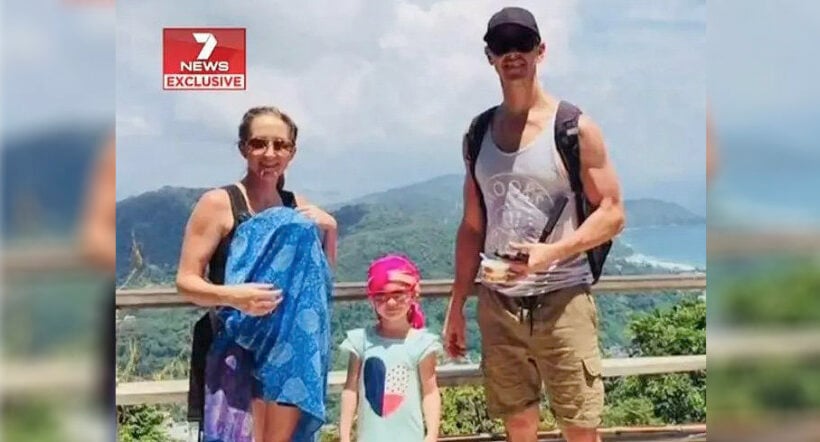 Keep in contact with The Thaiger by following our
Facebook page
.
Never miss out on future posts by
following The Thaiger
.
Phuket in a Covid Crisis – VIDEO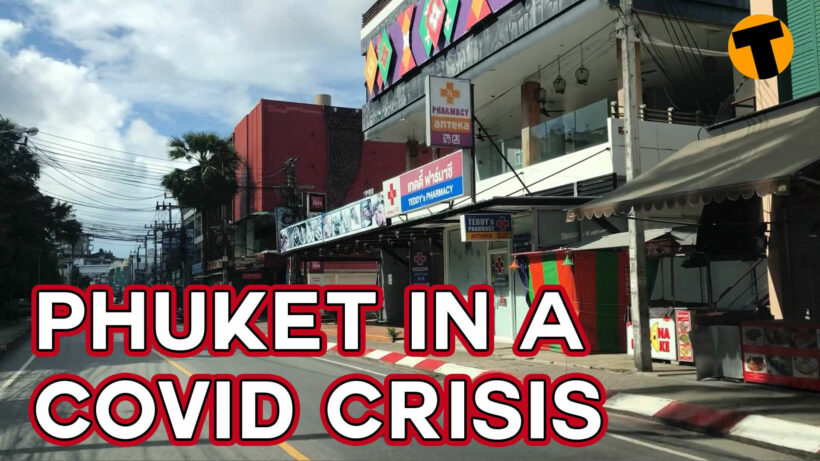 Phuket is facing an existential crisis. Because of its semi-isolation as an island, it doesn't get much "passing traffic" and is too far away from Bangkok to attract much 'weekend' business. Whilst the borders stay closed the island's businesses face ruin.
A year ago, the streets of this tourist island were brimming with a diverse international tourism mix. In fact the island had become one of the most popular tropical island destinations in the world, catering for both the high end, the back-packers and just about everything in between.
But nearly 9 months into a global coronavirus pandemic, things are now very, very different.
Since Thailand's borders were closed, Thailand's tourist magnets, including the southern island of Phuket, have faced the prospect of at least a short to medium term future without any means to run their businesses. Each of these shops is an individual, maybe a family, friends, employees, a landlord… all suddenly cut off from an income. Their sin, choosing to run a business, and pay hefty rents for the pleasure, in areas where tourists wanted to visit.
In the case of Phuket, which previously attracted 8-10 million international visitors a year, its cash lifeline, probably more than 90% of its economy, has been cut off.
The provincial government has done little, can do little, to help. The Thai government has had a round of cash handouts for people losing their job, but, in many cases, these have either been negligible and in some cases, never turned up. Either way, none of the government's stimulus has been able to do much to help the island find a new pathway to re-open all these businesses.
As for Phuket's 2,000 or so hotels and guesthouses, most of them still have their doors locked, some even completely vacated without even maintenance staff. The prospect of their survival, on domestic tourism alone, is impossible – Phuket, just too far away from the country's population centres to get any passing or weekend traffic.
The island's east coast, where many of the Thai's live and the established families have their businesses, have burst back to life following the lifting of lockdown provisions in May and June this year. But a drive through the west coast towns looks more like the set of a dystopian Hollywood set, bereft of tourists, locals, and empty streets lined with row after row of shuttered shops.
This isn't an exaggeration, this is how it is, and has been for months with little hope of the situation improving any time soon.
The businesspeople here followed the government's demands to close up shop and lockdown for 6 week in March and April. A 6 week interruption to their businesses would be bad enough. But, here we are, 6 months later and the situation remains bleak.
In fact most of the owners and employees of these businesses have stripped their shops, left the island and headed back to their homes.
For the locals, who call Phuket home, they've had to find a new life, a new job and make a new start, often helped along by the kindness of strangers and the island's expat community.
Thailand's travel and hospitality industries, and they ARE industries, especially on an island like Phuket, are now in a perpetual limbo. Whilst everyone is happy to see a development like the Special Tourist Visa, it is not even a remotely sustainable model for Thailand's tourism industry beyond the immediate short-term and will do little get these shops open again.
Keep in contact with The Thaiger by following our
Facebook page
.
Never miss out on future posts by
following The Thaiger
.
Newborn baby found on bench in Phuket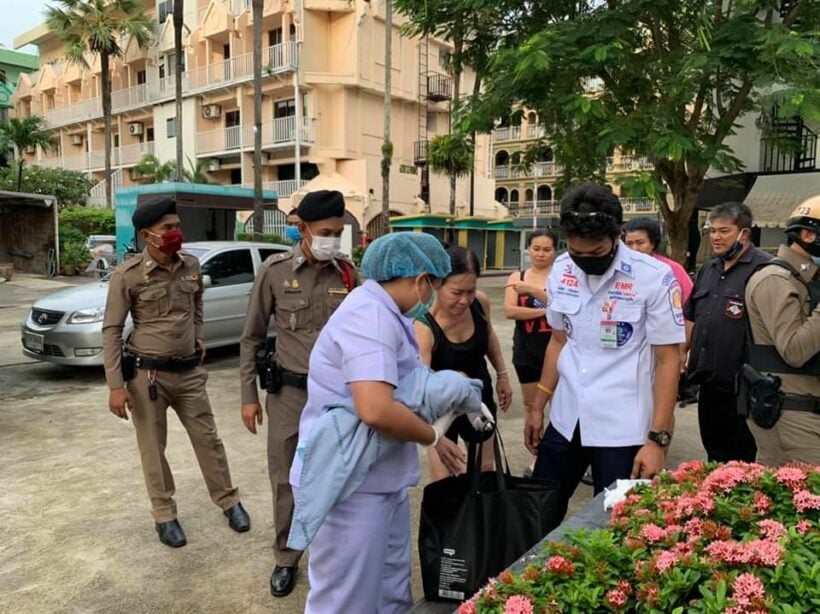 A newborn baby was found on a bench at a neighborhood by Phuket's Patong Road. The baby boy was wrapped in cloth and left inside a reusable shopping bag. The bag also had a bottle of milk, diapers and clothing.
A woman walking by early in the morning heard the baby crying. She followed the cries and found the baby on the bench. She called police and calmed the baby, feeding him milk that was left in the bag.
Police took the baby to the Patong Hospital. The baby, about a week old, is in good health, police say.
"Police and rescue workers together rushed to the scene and called Patong Hospital to have a medical team meet us there … This baby is healthy and does not appear to have suffered any injuries. He is now safe and being cared for at Patong Hospital."
Police are reviewing surveillance camera footage to see if they can track down the mother, or whoever left the baby behind.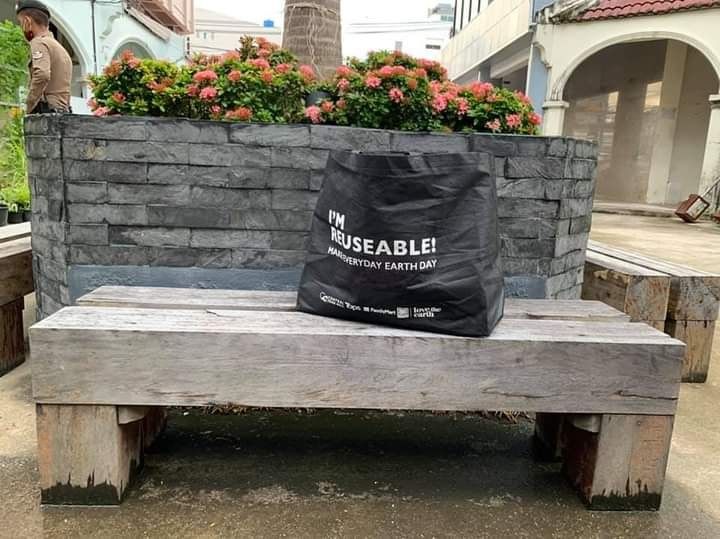 SOURCE: Phuket News
Catch up with the latest daily "Thailand News Today" here on The Thaiger.
Keep in contact with The Thaiger by following our
Facebook page
.
Never miss out on future posts by
following The Thaiger
.
Strong wind and waves this morning closes Phuket's beaches, one swimmer rescued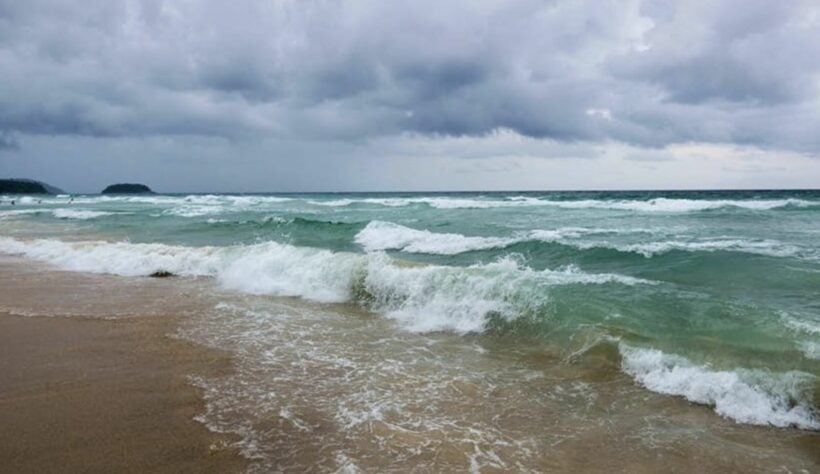 Phuket's Rawai Mayor, Aroon Solos, ordered all beaches in the area to close after a foreigner was rescued this morning after being unable to make it back to shore. The foreigner was swimming off Ao Sane beach, just north of the popular Nai Harn Beach, when lifeguards were sent out to help bring him back to shore. The recent weather has been partly attributed to Tropical Storm Noul as other beaches areas around Patong have been closed since Friday.
Mayor Aroon ordered both the Nai Harn and Ya Nui beaches closed until further notice.
Noul crossed over the Vietnamese coastline in the early hours of Friday morning and tracked westwards into Laos, then Thailand's north east, dragging in moisture from the Indian Ocean and intensifying the south-west monsoon.
The Chief of the Cherngtalay Tambon says that, once weather is more stable, the island's beaches will reopen.
"All beaches in our area, Surin Beach, Bang Tao beach and other beaches, are closed today. We will reopen them when the weather improves." Strong winds have contributed to falling trees and power outages across the island with one tree falling on the island's main traffic artery, Thepkasattri Road, blocking traffic.
Officials are also warning road travellers to drive carefully after a car reportedly flipped over yesterday during wet conditions. The Thai Meteorological Department has also re-issued a weather warning today, saying that Noul has been now downgraded from a Category 3 tropical storm to a tropical depression.
The remnants of Noul currently sit over the Kancanaburi province after surging through Thailand's north eastern and central provinces earlier today.
"Strong wind waves are likely in the Andaman Sea and the Gulf of Thailand. In the upper portion of both seas, the waves will be likely 2-4 meters high and more than 4 meters high in thundershowers. In the lower portion, the waves will be likely about 2 meters and in thundershower areas more than 3 meters high. All ships keep ashore through 20 September."
SOURCE: The Phuket News
Keep in contact with The Thaiger by following our
Facebook page
.
Never miss out on future posts by
following The Thaiger
.