UPDATE: Phuket pad thai blamed for putting Perth couple out of action for two years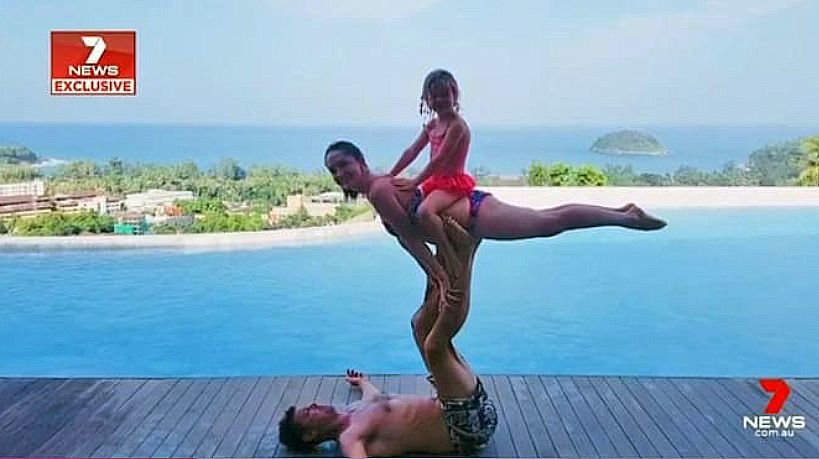 A Perth couple, Stacey Barnes and her husband Ryan Prigg, who ran their personal wellbeing business, ended up unwell for nearly two years, because of a debilitating parasite that they say they caught whilst holidaying in Thailand in 2017.
The have blamed the incident on a rogue plate of pad thai they ate at a food court at an 'upmarket' shopping centre in Phuket (not named). The couple paid A$6 per plate, about 130 baht.
Pad thai, or phad thai, is a stir-fried rice noodle dish commonly served as a street food and at most restaurants in Thailand.
They were staying at a "6 star" hotel in Kata, a popular west coast resort beach south of Patong, during their stay. They said the first four days of their stay was 'perfect' – sightseeing, hiking and swimming in their private pool attached to their villa – according to the news.com.au report.
"Everything was perfect, we didn't eat on the streets or go anywhere risky, everything seemed perfect," said Stacey.
But everything came crashing down when they started feeling ill at their hotel that night.
"Ryan and I both came down with fevers, we knew something wasn't right."
The couple reported that they were sweating, "had the shakes" and realised they had contracted some form of food poisoning. They urgently booked the first flight they could get out of Phuket and returned home, very ill and frantic to find out what was wrong with them.
Eventually, long after their arrival back in Perth, Australia, the 'bug' was diagnosed as a tiny parasite – Dientamoeba fragilis – which had located itself in their intestines, and, they claimed, ruined their health and the business they were working so hard to build.
They claimed the parasite left them feeling "like zombies" and impacted on their ability to work even making it difficult for them to get out of bed in the mornings. They say some of the side-effects of the parasite gave them wild swings of constipation then extreme diarrhoea. Stacey says they also developed cold sores on their faces and ulcers in their mouths.
Back in Perth they did the rounds of local GPs (general practitioners) in desperation to regain their health. Stacey says they visited three doctors who were unable to identify the cause of their fatigue and illness. One doctor told them… "You'll just have to learn to live with it."
"I thought to myself… If I have to live with this, it's not worth living at all because this was not OK," she told news.com.au
"I was parenting, we were trying to keep our business alive, and I was working full-time every day with this parasite inside of me."
But last November, Stacey and Ryan finally found a doctor who was a specialist in digestive parasites and they were final able to get some answers and a proper diagnosis. The doctor diagnosed the problem as "Dientamoeba fragilis" and prescribed antibiotics, iron transfusions, vitamin supplements and probiotics.
"Once we had the infusion, it was like someone had switched us back on and we were ourselves again."
Stacey and Ryan, now full recovered, swear they will never visit Asian countries again but want their experience to serve as a warning to others, that "these things can and do happen".
"People get 'Bali Belly' and come home and think it's all good, but that changes your entire gut bacteria for the rest of your life."
Stacey said the experience forced them to put their business on hold for 10 months – one little parasite changed their lives.
"This had a massive impact on our family and changed the course of our life forever."
SOURCE: news.com.au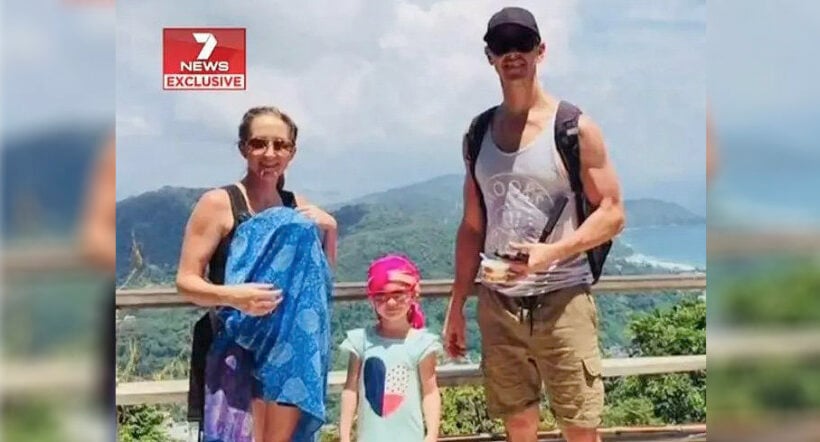 Fire destroys 12 shops in Patong market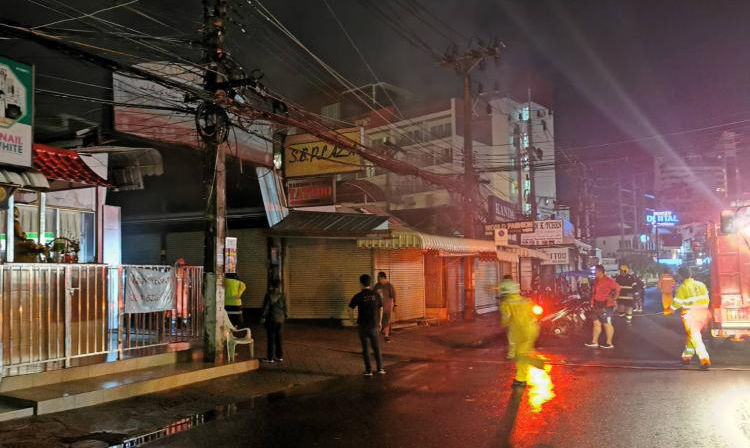 PHOTOS: Siam Rath
A fire at a market in Patong early this morning has caused damages estimated at 1 billion baht in value. Five fire trucks raced to the scene at the SB Plaza on Rat-U-Thit road at about 2am. It took firefighters an hour to bring the fire under control.
12 shops were destroyed. No one was injured in the blaze.
At this stage police speculate that the fire was caused by an electrical short-circuit. It was raining sporadically last night.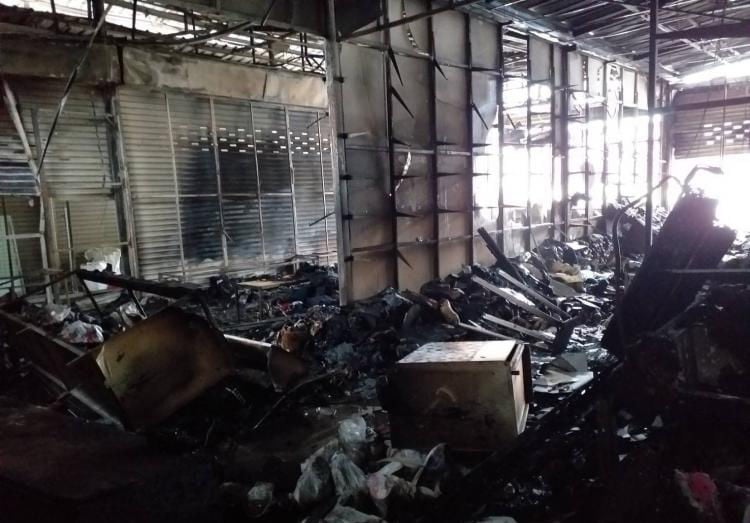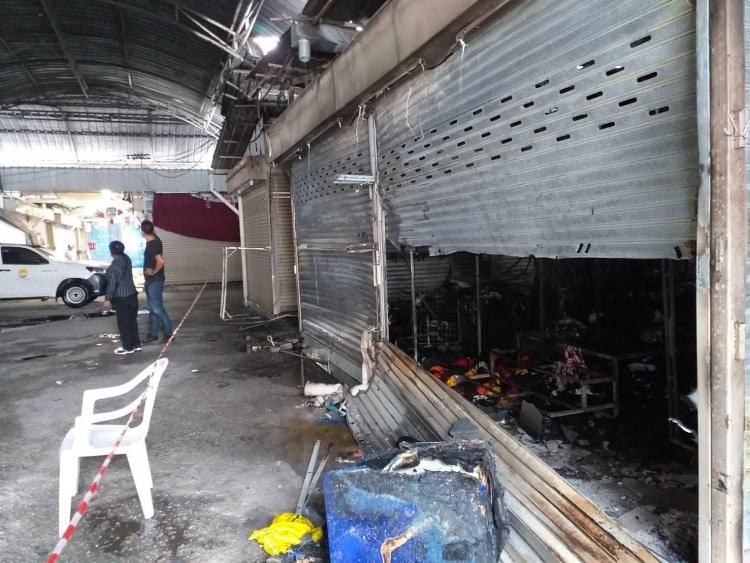 "Probably the best pork spare ribs in the world" – Naughty Nuri's Patong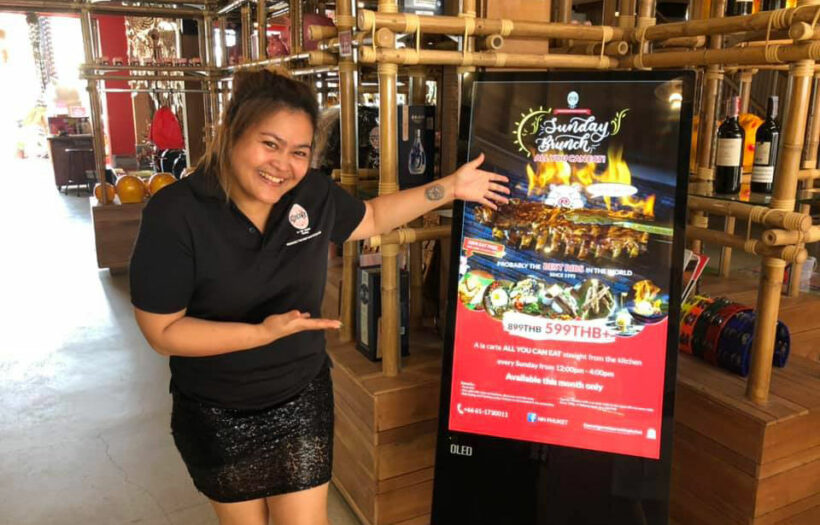 Naughty Nuri's Phuket, also known as Naughty Nuri's In The Forest in Patong, was the first restaurant from the iconic Indonesian chain to open its doors in Thailand. The indoor/outdoor venue can easily accommodate more than 500 diners in an alfresco setting.
Their signature dish is the BBQ Spare Ribs – "probably the best spare ribs in the world" – which was created in 1995 when Brian Aldinger and his wife, nicknamed 'Nuri', opened their first restaurant in Ubud, Bali. The rest is history, and since then more than 10 locations have opened around in South-East Asia.
The meat on the BBQ Spare Ribs simply falls off the bone and the sweet and spicy BBQ sauce provides a nice kick to the palate. Other dishes of interest are the traditional Nasi Goreng and the Satay Lilit, a Balinese-version of the tender satay style of cooking.
Naughty Nuri's Phuket also offers great cocktails, and the team members know for sure how to provide a great atmosphere, with the regular dance off and a cool band to accompany your meal. The venue offers regular happy hours and a fantastic Sunday brunch, with all-you-can-eat options for four hours (with a special price until the end of July).
Parking can be found in front of the restaurant, but is limited, so it is advised to arrive early. A kids-friendly dining area is also available, with small tables perfect for children.
Read the rest of the article at phuketify.com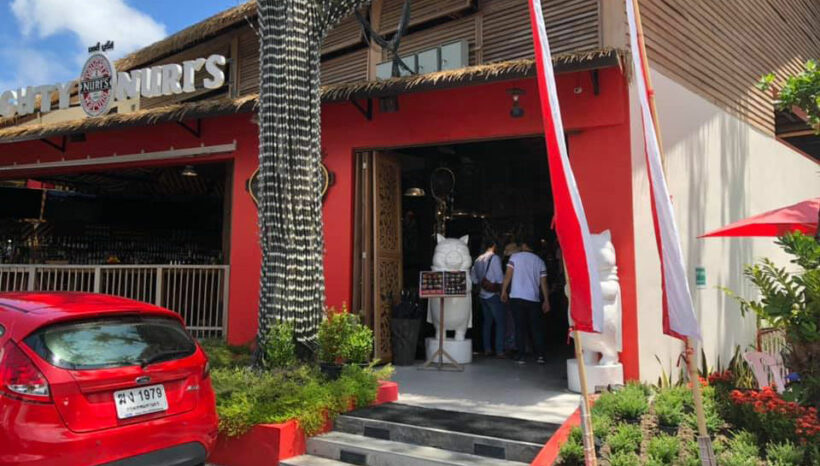 Digging into the Phuket hotel data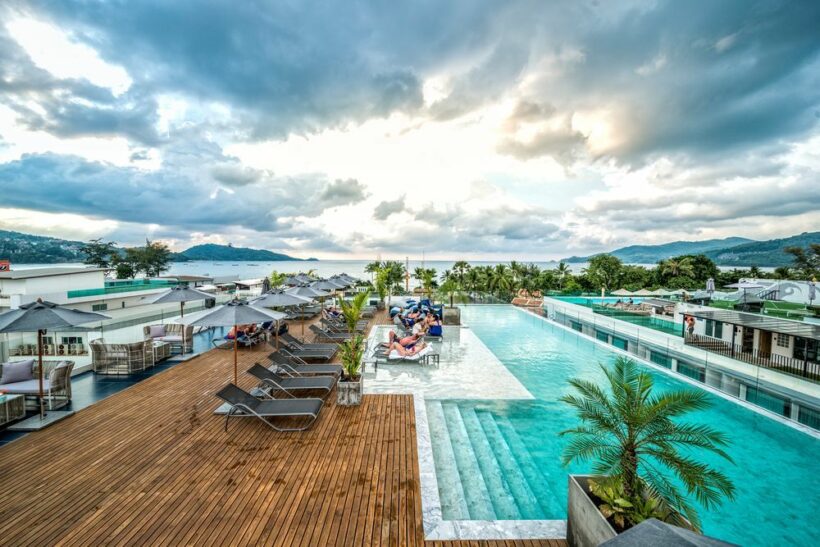 by Bill Barnett, c9hotelworks
As Phuket's hotel operators and owners face a disruptive 2019, we thought it was time to do a deep dig into the island's accommodation performance metrics.
Global hospitality data and analytics group STR was the logical resource, so we spoke to their Area Director Asia Pacific, Jesper Palmqvist. The following are key takeaways from the highly focused look at Thailand and Phuket's hotel sector:
To set the stage for the declining numbers this year it's important to cast an eye backward into 2018 and understand the first quarter of 2018 for Thailand including Phuket well eclipsed the previous two years. Call it a high water mark, but it's important to understand the benchmark was set exceedingly high.
For Mainland Chinese arrivals into the country 2017 by percentage topped a three-year trend (2016-2018) and in fact if for the first four months of this year, 2019 is above the same period is 2017.
By now, you have to be wondering what this all means?  In a nutshell, one could say that perhaps market expectations from 2018 have created unrealistic expectations and that after a long night of binge drinking, the current hangover is somewhat self-imposed.
Still, Mainland Chinese as of the first four months of this year, represents 40% of the international market, with Russia at 12% and 5% for Australia. On the airlift front yes, three airlines have ceased service but five more have entered the fray.

As we have written in our new Phuket Hotel Market Update Mid-Year Edition, RevPAR (Revenue Per Available Room) for the high-performance months of January through April 2019 was down 12%, but again be reminded this is a year-on-year comparison against the epic 2018 uptick.
What has to cause concern though and is a tell-tale sign of a slowdown is that over a 12-month period the market has registered a consistent pattern of lower demand. That reality is now a fact, and one hoteliers are  now coming to grips with.
Another question mark was performance in May this year which despite being a traditional low-period, was even more pronounced. Is this the new normal, with a return to more seasonal trading swings or just a blip in trading? Only time will tell.
One interesting takeaway is that softening rates market-wide have largely followed demand drop but for properties outside Patong the rate swing has generally been more significant. On a seasonal scale, Phuket hotels in the three months of December through February have over the past five year even able to gain high rates, particularity in periods when occupancy hits 80% an above, hotels have been able to cash in.
The summer months of July and August this year are capturing everyones interest and while demand is expected to rise, it will be hard for rates to recover.
One of STR's key comparisons is to Phuket's symbiotic resort cousin Bali. The Island of the Gods has seen occupancy move upward the past few years after a period of tremendous new supply growth. There is only a 2% occupancy difference presently. If you go back three years, Bali trailed by 13% lower occupancy so there is little doubt that Southeast Asia is a more competitive landscape.
Looking into the crystal ball there are signs of tourism markets across the region softening in 2019. Where are the opportunities? Source markets like India, MICE and niche segments and the shoulder season. Though there is growing apprehension what October will bring, operators and owners need to understand the need for improved management and sales and marketing strategies in the year ahead.