Thailand's Health Ministry doubts Aussie couple's claim about parasite in Pad Thai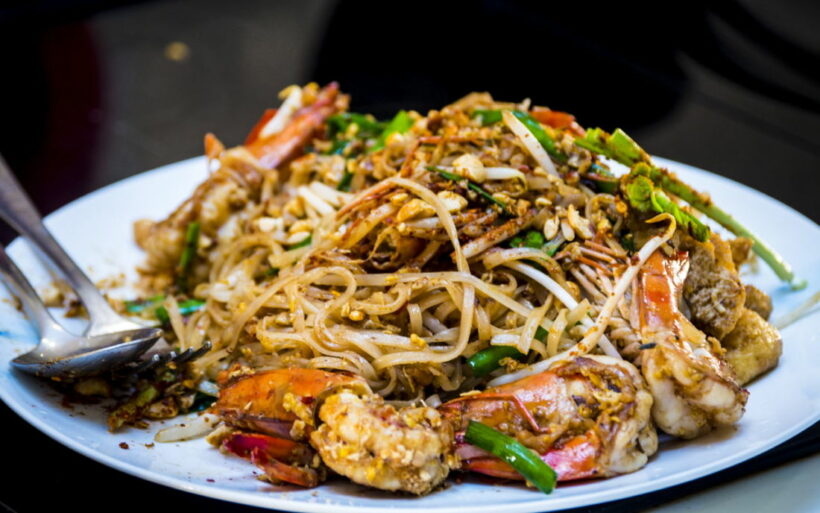 Thai PBS reports that Thailand's Ministry of Public Health says "there is a very slim chance that a person could contract Dientamoeba Fragilis", a dangerous parasite, from eating a plate of Pad Thai, as claimed by an Australian Perth couple.
Stacey Barnes and Ryan Prigg, along with their two children, visited Thailand in 2017.
Read they stay HERE.
Doctors in Australia tried to diagnose their illness and tests eventually revealed the presence of Dientamoeba Fragilis, which the couple claim was ingested with a Pad Thai dish they had eaten at an "upmarket food court" whilst staying at Kata Beach, Phuket (without naming the food court).
However, Dr. Rungruang Kitphadee, an advisor attached to the Public Health Ministry, says inspectors from the Disease Control Department had been sent to Phuket and neighbouring provinces to investigate.
Citing statistics for the past three years, he says there was not a single case of any patients contracting Dientamoeba Fragilis in Phuket, adding that it is almost impossible that the parasite came from Pad Thai because the noodles are fried.
Meanwhile, Associate Professor Ong-art Mahitthikorn, a parasite specialist at Mahidol University, said that the parasite can be found anywhere in the world, including Thailand, but it won't be found in well-cooked food. He also ruled out the possibility that the parasite would remain in the body for two years, noting that the parasite would be discharged from the body of a healthy person.
SOURCE: Thai PBS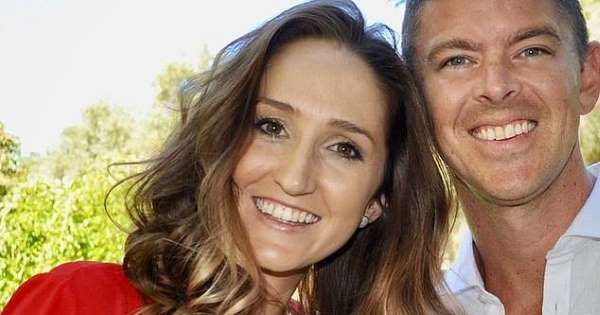 Stacey Barnes and Ryan Prigg from Perth say they suffered the effects of a rogue Pad Thai
43 year old British man arrested over Phuket dog attack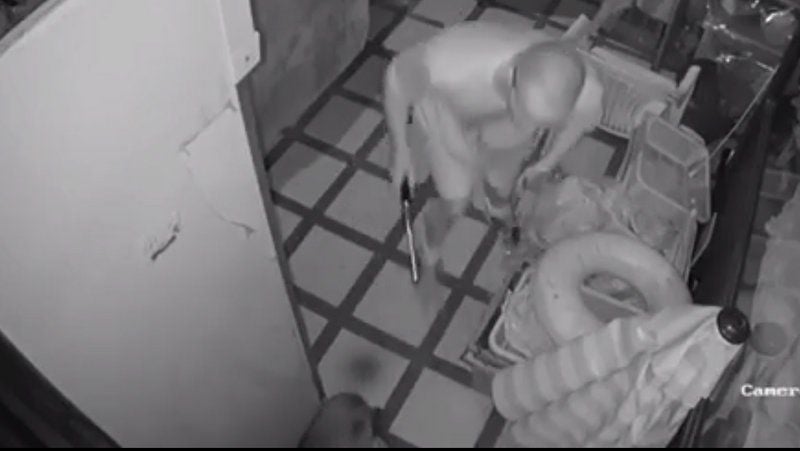 PHOTO: Facebook/Naiharn Beach Dogs
Mervyn Harding, a 43 year old British expat, has ben charged over animal cruelty after he was identified on CCTV attacking a dog with a long rod on Tuesday morning (July 16).
He was charged after attacking the dog in front of a massage shop near Nai Harn Beach around 7am on Tuesday. Police started investigating the case after the video was posted online.
The video shows the man arriving at the scene, taking the rod from his motorbike, then violently beating the dog. The man told police that he had beaten the dog as revenge because it had attacked his dog.
He appeared at the Phuket Provincial Court today Thursday). Bail was refused on request from the police and he is currently detained pending a court hearing. Police estimate it could take up to two months before his case reaches court for a hearing on animal cruelty and trespass charges.
The Thaiger has decided not to share the video of the incident.
UPDATE: Thai PM tells Phuket people to "stop ripping off tourists"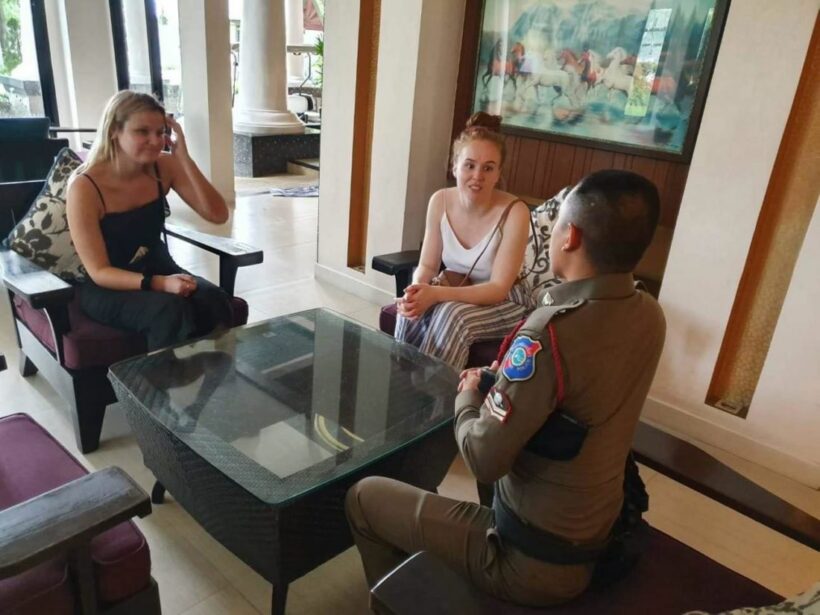 PHOTO: Two Australians file their report with Karon police this morning
Everyone is having their say about a van charging two Australian tourists 3,000 baht for a trip from the Phuket International Airport to Kata, even the Thai PM.
The PM took time out today to issue a warning to "Phuket people" that its reputation as a tourist destination will suffer if local people keep ripping-off tourists.
A spokesperson says the Thai prime minister was made aware of a formal police complaint filed by two Australian tourists that a passenger van driver charged them 3,000 baht (1,500 baht each) for the 47 kilometre ride to their hotel in Kata.
The spokesperson said… "if people persisted in taking unfair advantage of foreign visitors it would have a negative impact on the Thai people and Phuket."
The costs are well signed as tourists emerge at the airport or they can catch a metered taxi.
The distance from Phuket International Airport to the Kata area is about 47 kilometres, which should usually cost 800-1000 baht, a metered journey could be a little less, depending on the time of day and traffic.
Advertised prices at the airport say the maximum price for a private minibus from the airport to Kata/Karon is 1,600 baht. Other advertised services at the airport say you can catch a min-bus, with other passengers, for 200 baht to Kata/Karon. A taxi from the airport has a rate set at 1,000 baht, 500 baht each for the two Australians.
New Thai Tourism & Sports Minister has a wish-list to improve tourism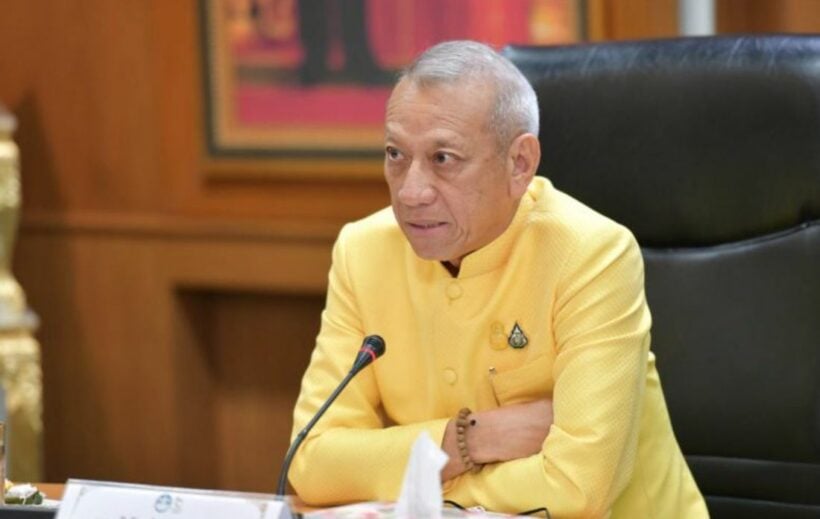 PHOTO: Tourism and Sports Minister, Pipat Ratchakitprakan – mots.go.th
The new Thai Tourism and Sports Minister, Pipat Ratchakitprakan, has set out a shortlist of priorities in his new role. He says setting and maintaining better safety standards are vital to regain the confidence of foreign tourists.
The minister says he would also discuss the high baht with the Finance Ministry and Bank of Thailand saying that this issue has made Thailand more expensive for foreigners than in the past and was a deterrent.
He proposed that his Ministry would engage volunteer police in tourism communities around Thailand to supervise visitors. The initiative will start later this year in time for the peak season.
He said that extending the waiver of visa fees for tourists will also be discussed when the new parliament sits from July 25. Pipat also told the Bangkok Post that he will talk to the private sector about enhancing tourism attractions in all provinces, "pushing local tourism to the forefront".
Pipat Ratchakitprakan took on the Tourism and Sports portfolio after his wife, Natee Ratchakitprakan, a Bhumjaithai party-list candidate, was disqualified and banned from politics for five years after a court ruled that she failed to disclose some assets and debts six years ago.