Phuket aims to vaccinate 70% of population, re-open to foreign tourists by October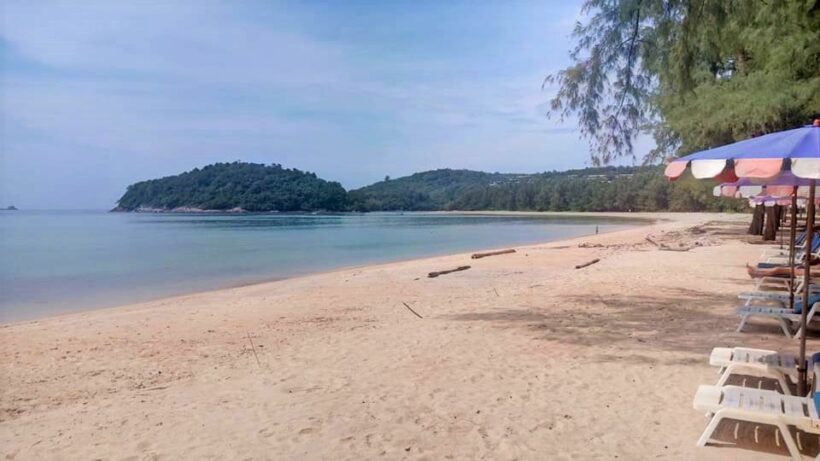 Phuket is going it alone as it eyes herd immunity as the only lifeline for its devastated tourism industry. Business groups on the southern resort island have announced a plan to finance the vaccination of 70% of the island's population, in the hope of being able to open to foreign tourists from October. The groups involved, which include the Phuket Tourism Association and the Phuket Chamber of Commerce, say they cannot afford to wait for the government's national vaccine rollout, although their plan will still require government approval.
Business groups say they plan to pool resources to fund the vaccination of 70% of over 18s in the hope this will give the local population herd immunity and enable the island to re-open to international tourism by October. As part of the plan, called "Phuket First October", the current mandatory 14-day quarantine would be waived for vaccinated arrivals. The president of the Phuket Tourism Association, Bhummikitti Ruktaengam, says tourism on the island won't survive much longer without such an initiative.
"We can't wait any longer. If we have to wait, we won't survive. If we miss this winter peak season, we'd have to wait another year."
The tourism groups plan to procure supplies of the AstraZeneca vaccine and the Chinese Sinovac vaccine, which is expected to be approved by the Food and Drug Administration this month. The government's national rollout is not expected to grant the Kingdom herd immunity until 2022 and meanwhile, the current 14-day quarantine is proving a significant hurdle for the tourism industry. Markland Blaiklock from the Centara Hotels & Resorts group says tourism operators hope this latest plan might lead to quarantine requirements being lifted for vaccinated tourists arriving in Phuket.
"People aren't going to come to Thailand for business or for a 2-week vacation if they have to spend 2 weeks in quarantine on arrival. So, we really hope that they can be relaxed."
William Heinecke, from hotel group Minor International, has called on the government to add tourism workers to the priority list for vaccines, along with frontline workers and healthcare staff.
Those behind the initiative to achieve herd immunity for Phuket say it could be a pilot for lifting quarantine restrictions in other parts of the country. Bhummikitti says tourism operators on the island are taking matters into their own hands in the fight for survival.
"Phuket has always been a huge contributor to the Thai economy. Today, we're standing up to take control of the situation. We don't have a lot of money now but we're giving one last push, hoping that this will save us."
SOURCE: Bloomberg
Keep in contact with The Thaiger by following our Facebook page.
Never miss out on future posts by following The Thaiger.
Did the Covid-19 virus actually originate in Thailand? | VIDEO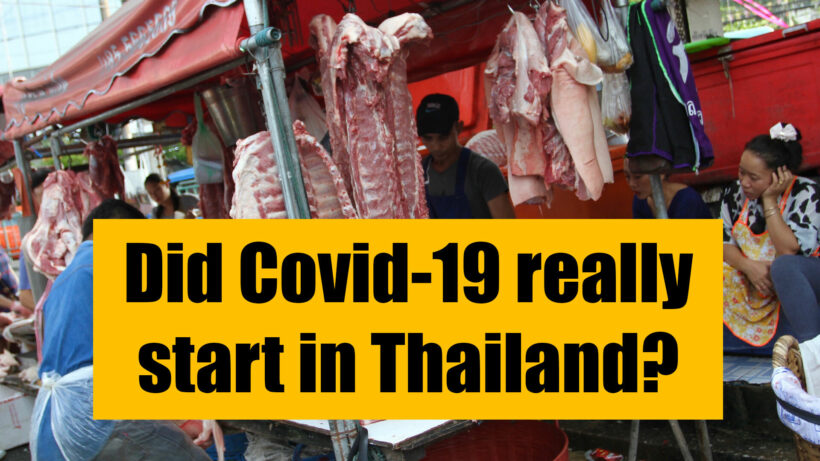 South East Asia was the source of Covid-19, not China. Even more specifically, it came from Thailand… from the famous Chatuchak market, or, as quoted correctly "a market LIKE Chatuchak".
That's the claims of a Danish epidemiologist Thea Kolsen Fischer, who was on a recent World Health Organisation fact-finding mission to Wuhan to examine the origins of the latest coronavirus pandemic. The claims were printed in Denmark's daily newspaper Politiken this week and have half left Thai officials flabbergasted.
The paper poses the question… was Chatuchak Market, or a similar were market in Bangkok like Chatuchak, indeed "the place that brought the coronavirus to Wuhan".
Chatuchak market, for those unfamiliar with the tourist trap north of the main Bangkok city centre, is a market for just about everything. It's also locally known as JJs. You can find cheap knock offs, souvenirs, hardware supplies, decor and lots and lots of animals, dead and alive.
Thailand's Department of Disease Control held a media conference yesterday to refute the claims, claiming that it regularly tests animals at the market. The spokesperson also responded to an earlier news article by Russia's Sputnik news agency suggesting that a similar strain of the novel coronavirus found in bats in Thailand appeared to resemble Sars-CoV-2… Covid-19.
Citing a new study published in Nature Communications, the Sputnik news agency claimed there are bats in Thailand with a virus, a coronavirus, that matches the one that causes Covid-19. Given the much-less-easy to remember code name RacCS203, the new virus was identified in the blood of five horseshoe bats that had been tested in an artificial cave at a wildlife sanctuary somewhere in eastern Thailand.
Researchers at Bangkok's Chulalongkorn University have also conducted genomic sequencing on the virus and reportedly found that the virus shares 91.5% of the genetic code of Sars-CoV-2.
Keep in contact with The Thaiger by following our Facebook page.
Never miss out on future posts by following The Thaiger.
Koh Samui to start Covid-19 vaccinations early next month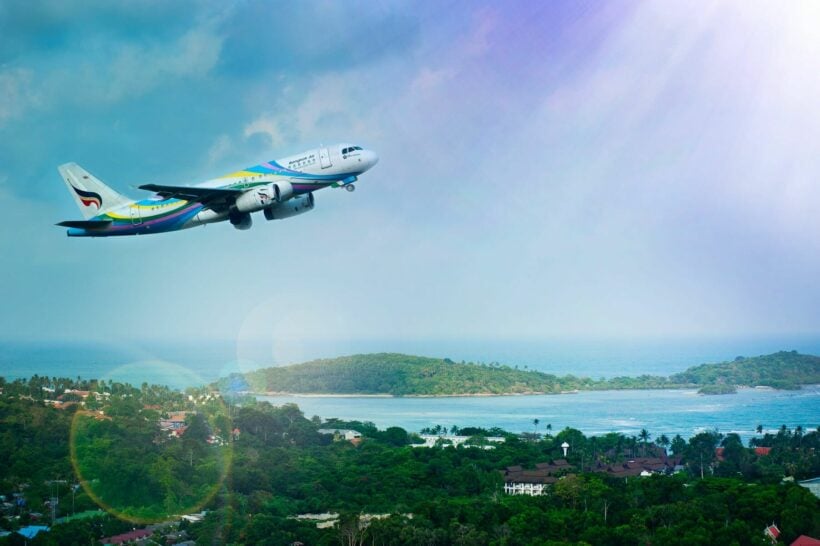 Covid-19 vaccinations on Koh Samui will start early next month with 2,500 doses planned to be given to 1,250 people on the island, according to Surat Thani governor Wichawut Jinto. Island authorities are also proposing that foreign visitors be allowed to quarantine on their yacht, at a villa hotel or at a wellness centre.
The tourist island off the coast of Surat Thani in the Gulf of Thailand is deemed as an area of "economic significance" and is included in the first phase of the country's immunisation plan. The first doses will be given to disease control officials and those in the tourism sector.
The vaccines, which just arrived from overseas yesterday, are expected to be delivered to the island before the end of the month and vaccinations are set to start in early March.
Half of the vaccines are reserved for those in the healthcare field as well as local government officials. Around 26% of the doses would be given to local health volunteers and the general public. 22% of the doses would be given to workers in the tourism industry, including airport employees and hotel quarantine employees. 2% of the doses will go to Covid-19 inspectors.
SOURCE: Bangkok Post
Keep in contact with The Thaiger by following our Facebook page.
Never miss out on future posts by following The Thaiger.
Thailand acknowledges wildlife markets could be dangerous to humans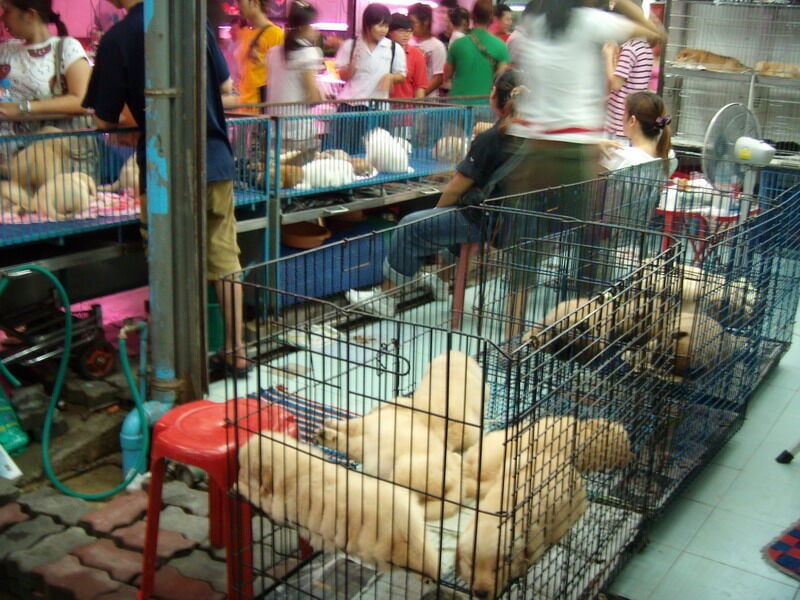 The Thai Ministry of Public Health is being praised after seemingly doing an about face over whether Bangkok's Chatuchak Weekend Market could be the source of Covid‐19. After health officials denied that the World Health Organisation was investigating the market, a recent Facebook live press conference saw the Ministry acknowledging that wildlife trades may endanger public health.
The recent investigation by the WHO of Wuhan, the province in China where Covid19 is thought to have originated, has concluded that the virus most likely did not come from a laboratory, and instead, came from animals supplied by Chinese wildlife breeding farms, or from infected animals traded somewhere in Southeast Asia. As Chatuchak Market is arguably the region's largest illegal wildlife trade market, a Danish virologist on the WHO investigation team pointed towards the Bangkok market as a potential source of the Covid19 virus.
Now, the Thai Ministry of Public Health is going to collaborate with the Ministry of Environment and its Department of National Parks to closely inspect Chatuchak market, and roll out a joint plan to increase wildlife protection and stop the wild animal trade in markets.
Southeast Asia has historically supplied most of China's wildlife trade, which the virologist sees as worrisome. As commercially traded animals can carry pathogens that could compromise a human's immune system. For example, in 2019, zebras that were legally imported into Thailand, carried a small fly species that jumped to local horses, causing African Horse Sickness. The mortality rate was over 90%, causing over 600 horse deaths.
Some animals are especially susceptible to viruses hosted by bats, such as the SARS virus. That virus jumped from a civet cat that was infected by a bat. Other viruses that are thought to have jumped from bats to other animals include rabies and Ebola. Minks and Pangolins have also been discovered to carry a coronavirus and are still being commercially traded in Southeast Asia today.
In a spotcheck carried out by Freeland, a global nonprofit organisation, Chatuchak Market is still selling ferrets, coati, civets, polecats, mongoose, raccoons, meerkats, scarlet macaws, capybara, african gray parrots, cougars, multiple species of turtles, snakes, rodents and lizards from Latin America, Africa and Australia.
SOURCE: Freeland
Keep in contact with The Thaiger by following our Facebook page.
Never miss out on future posts by following The Thaiger.