King leads the way in 'Bike for Love and Warmth' – PHOTOS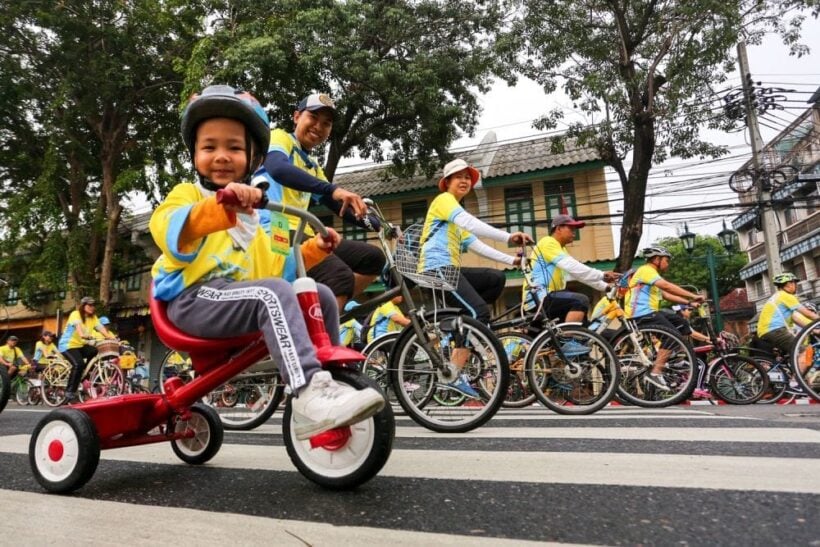 Yesterday's Bike Un Ai Rak event proved again that Thai's love getting onto their bikes and joining in a royally-sponsored cycling campaign. The event was held yesterday, in the capital and provinces.
Hundreds of thousands of people across the country took part in the "love and warmth" cycle rides. The main event was held in Bangkok where the ride was personally led by His Majesty the King to mark the opening of the "Un Ai Rak Fair" at the Dusit Palace in the Royal Plaza.
HM King Maha Vajiralongkorn, who has graciously allowed the second "Un Ai Rak" Fair to be held at the Royal Plaza and Sanam Sua Pa, officially opened the fair at 3.30pm yesterday.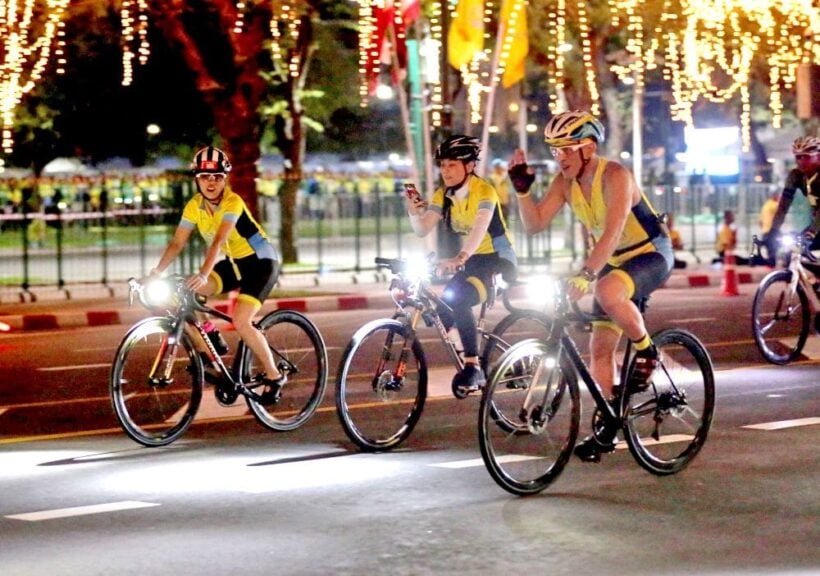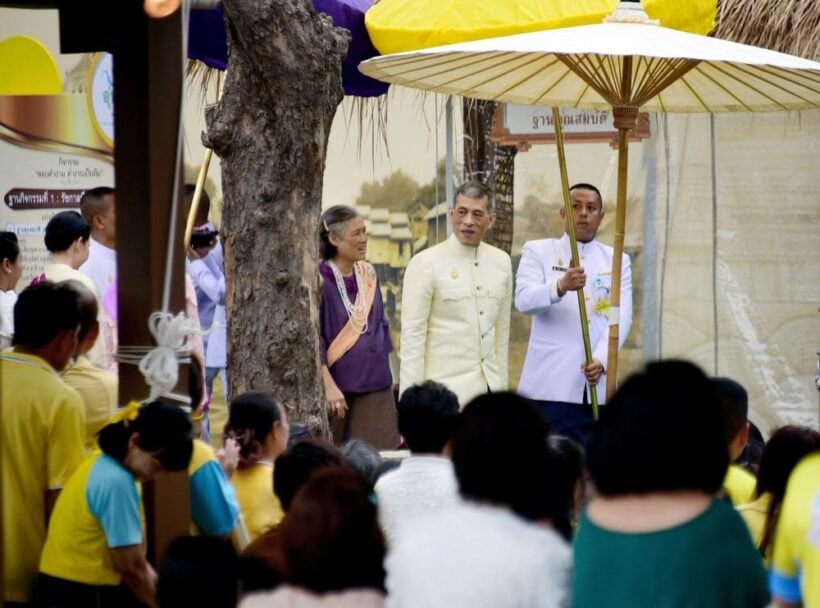 The fair will continue until January 19. Also present at the fair's opening were HRH Princess Maha Chakri Sirindhorn, HRH Princess Bajrakitiyabha and HRH Princess Sirivannavari Nariratana, who inspected the fair's exhibition after His Majesty pressed the button to unveil the fair as an opening gesture.
The King led the 39km "Un Ai Rak: Bike for Love and Warmth" bicycle ride at 5pm, with thousands of people standing along the route hoping to catch a glimpse of the monarch.
The bike route ran from the Royal Plaza to Lat Pho Park in Samut Prakan and back. City police temporarily blocked off key Bangkok roads, including Rajdamnoen Avenue, Charoen Krung, Suk Sawat and Phitsanulok Road, from 2pm.
While security at the cycling event was tight, Immigration Police Bureau chief Maj-General Surachate Hakparn affirmed that officers were ready to facilitate both Thais and foreign tourists participating in the ride around Bangkok.
Meanwhile, Uttaradit was bustling from the morning, as an estimated 6,000 people began gathering at City Hall, many wearing commemorative yellow shirts, ready for the 29km ride. Among them was 65 year old Prasopsak Sornlam, who had already cycled 60km from his home in Pichai district, starting out at 6am, and five year old Plairung Akarapitak, joined her family in the ride.
In Chiang Mai, some 10,000 people registered for the 27km ride from the International Exhibition and Convention Centre, passing various attractions before returning. Provincial health official Dr Thoranee Kayee said 10 ambulances, 26 first-aid bikes and 40 medical personnel were ready if needed, and participants could undergo health checks and get medical advice before heading off.
In Lampang, 5,400 people had registered for a 29km ride from the Government Complex. Meanwhile, the King's sister Princess Ubolratana expressed her support for the "Un Ai Rak: Bike for Love and Warmth" cycling event by posting photographs of herself in cycling gear via her Instagram account, #nichax.
The princess captioned one photograph, saying she had led a group on bicycles at 5.25am on Sunday to scout the "Bike for Love" route and help chase the rain away.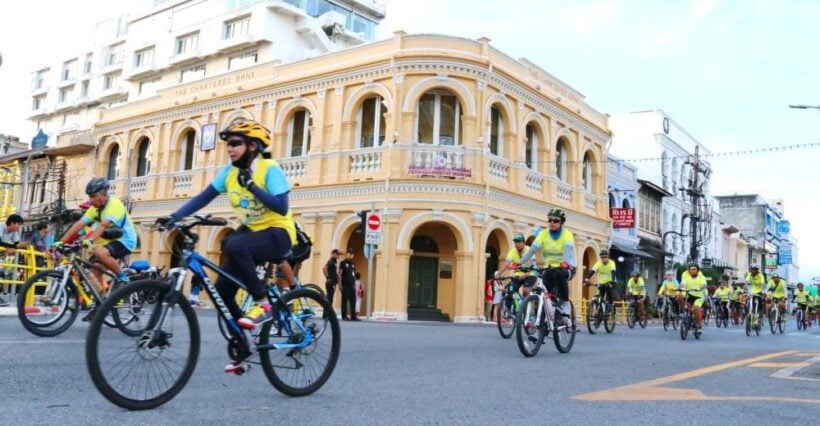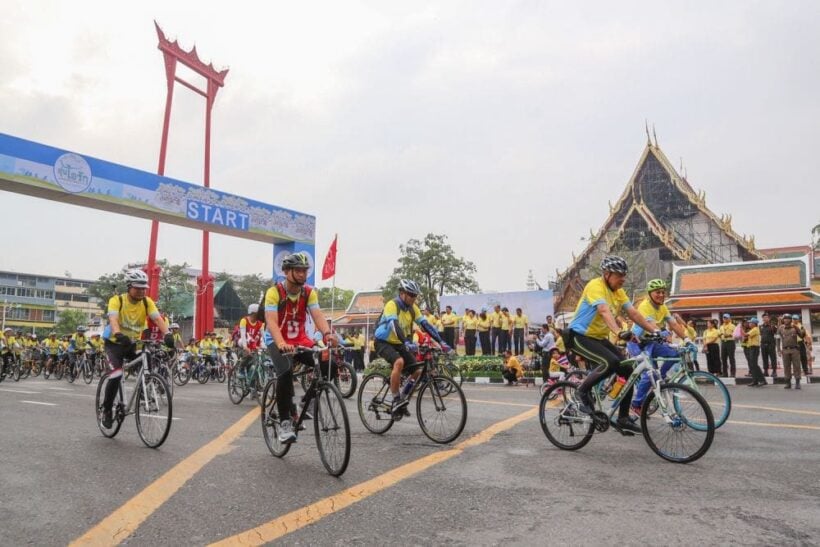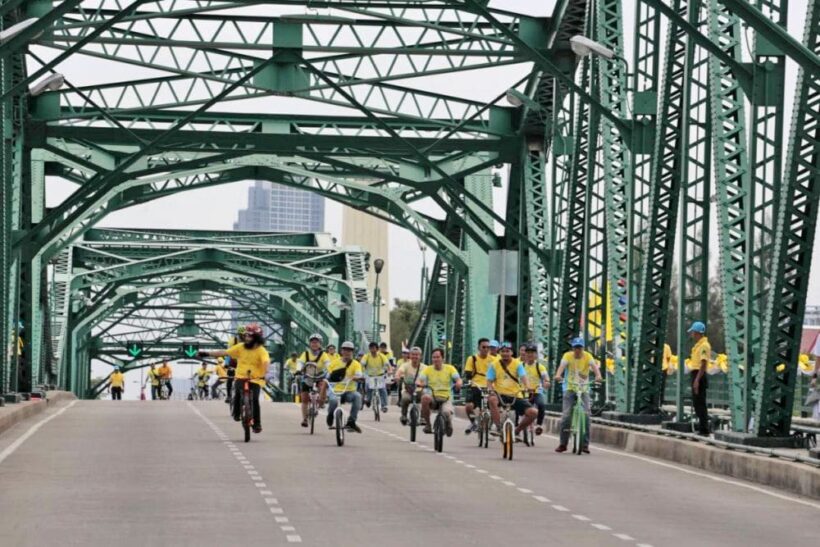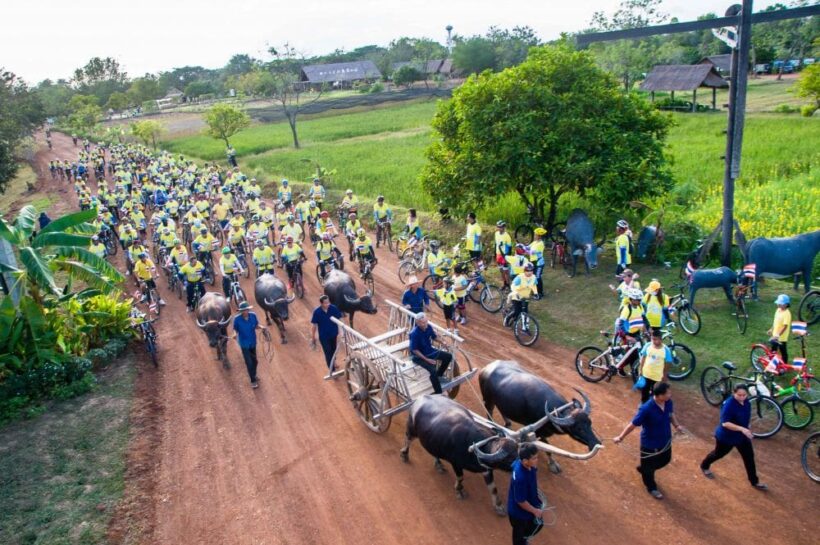 ORIGINAL STORY: The Nation


Read more headlines, reports & breaking news in Chiang Mai. Or catch up on your Thailand news.
Bangkok smog: Police on the lookout for dirty exhaust from vehicles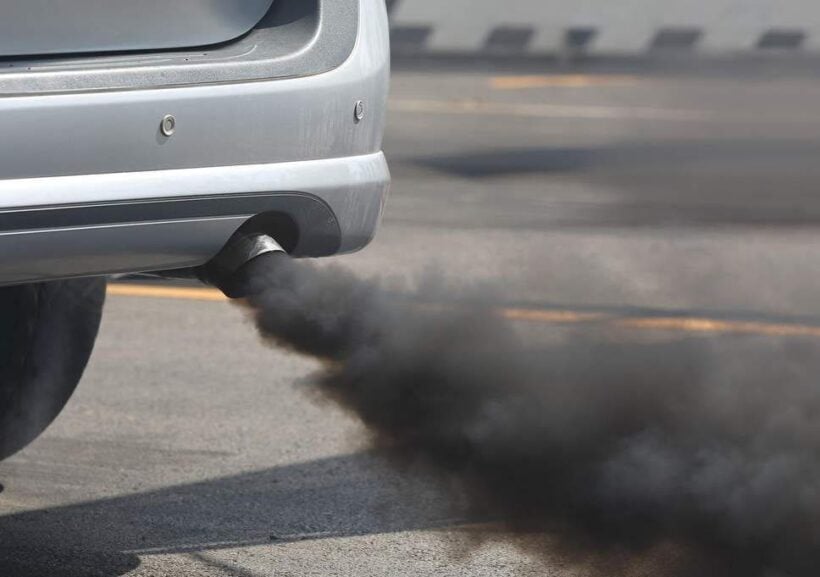 by Khanathit Srihirundaj
It's either a knee-jerk reaction, media stunt or something we hope to see a lot more of.
Checking vehicles with plumes of dirty smoke coming out of their exhaust.
To help curb fine-particle dust pollution in Bangkok, traffic police have increased the number of checkpoints where they will check vehicles spewing black exhaust smoke.
The number of checkpoints was increased on Tuesday to 20 from the previous 12, leading to 1,000 vehicles being cited and fined, traffic police commander Pol Maj-General Jirasan Kaewsang-ek said on Wednesday.
Jirasan said diesel-engine vehicles were the main culprits, along with too-old engines, and they together made a large contribution to the 60 per cent of the polluting PM2.5 particulates that were attributed to vehicle engines.
Police are putting an emphasis on removing the exhaust-spewing vehicles from the most pollution-prone areas such as Bung Kum and Chatuchak districts.
As there was insufficient staff for the checkpoints, police would ask that some officials from the Pollution Control Department be assigned to aid them during this period, Jirasan said.
In future, police may impound the vehicles or suspend the vehicle's use as a more severe punishment, he added.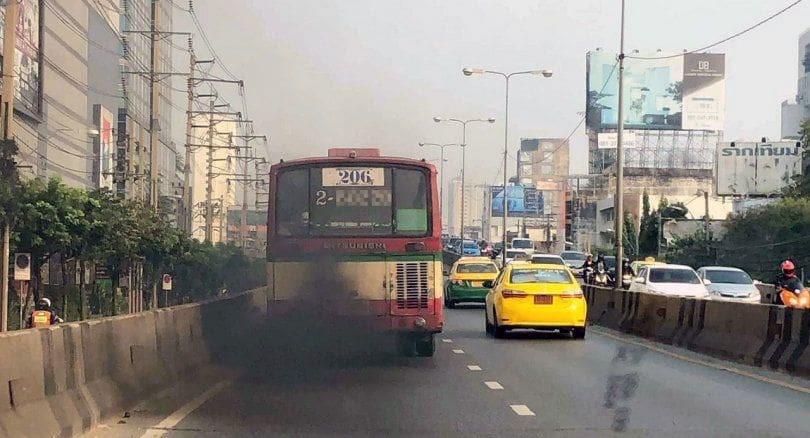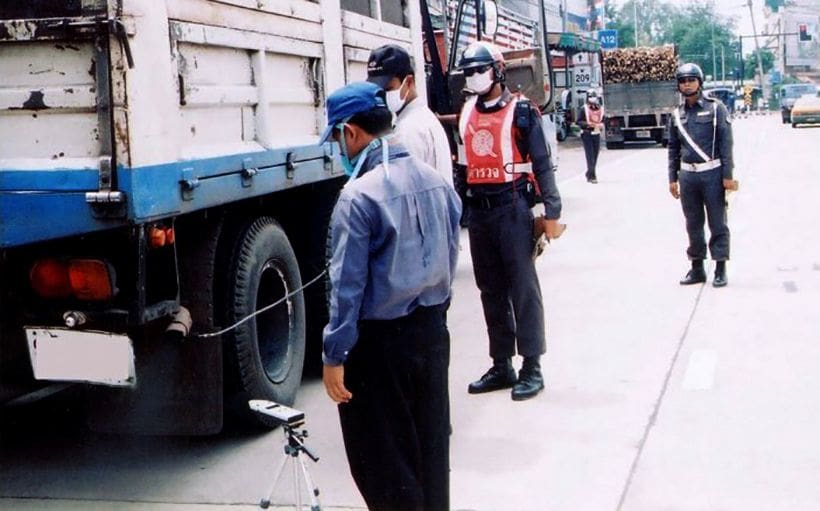 SOURCE: The Nation
Bangkok smog: Chatuchak school closes for the rest of the week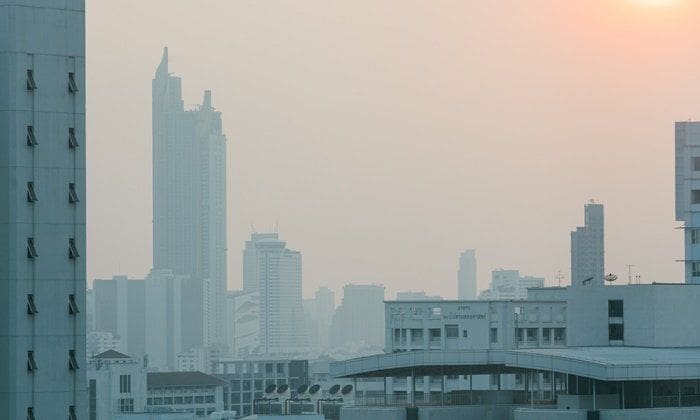 A kindergarten in Chatuchak, to the north of central Bangkok, has suspended classes because of air pollution that has landed Bangkok in the top 10 list of worst-polluted cities.
Bangkok still lags far behind some of the world's most polluted cities, including the Afghani capital Kabul (at 576), Delhi in India (306) and Mongolia's Ulaanbaatar (300). But the Top 10 worst air-pollution list is not the list Bangkok wants to be in.
Bangkok and Pattaya remain in the 'unhealthy' or 'unsafe' levels today whilst some cities in northern Thailand are also suffering with poor air quality.
Surang Khamneungnet, director of Jananan Kindergarten in Chatuchak, said pupils had been kept indoors in recent days and the grounds sprayed with water three times a day, but the children had become listless and were eating less.
The school is closed for National Teachers Day today anyway but will remain closed tomorrow and Friday because of the air pollution, she said.
Chulalongkorn University logistics expert Manoj Lohatepanont at a seminar on Tuesday advised schools to consider closing temporarily to reduce health risks for students and curb the number of cars on the roads, one source of PM2.5.
PM Prayut Chan-o-cha separately said the Education Ministry should use its discretion in deciding whether "at-risk" schools should be closed.
SOURCE: The Nation | aqicn.org


Crisis meetings in Bangkok today over smog solutions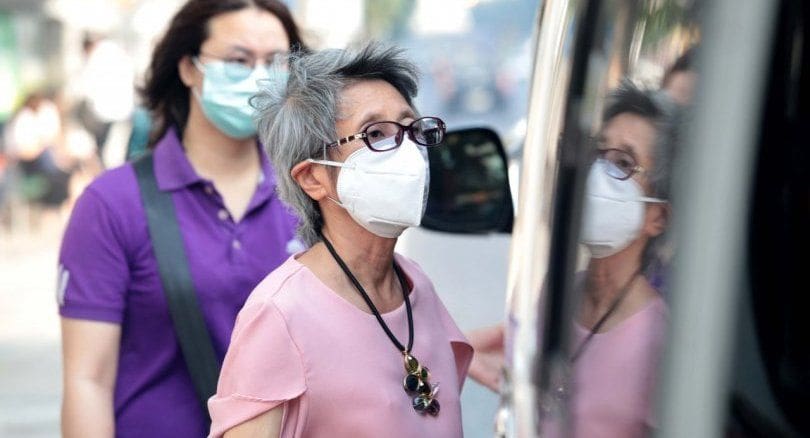 PHOTOS: The Nation
Urgent meetings are being held in Bangkok today to address the acute smog problems in the capital.
The Pollution Control Department and Bangkok Metropolitan Administration are gathering today in their latest efforts to battle with the persistent smog while dust particles continue to blanket the capital with smog levels alarming locals and causing tourists to cancel their holidays.
The meeting was organised after the authorities concerned rushed rushed to find solutions to help ease the problem, including cleaning roads more often, spraying water over Greater Bangkok's sky (useless), trying to produce artificial rain with cloud-seeding and enforcing strict laws against vehicles emitting excessive exhaust fumes.
PM General Prayut Chan-o-cha "has instructed relevant authorities to introduce additional measures to deal with this situation", Government Spokesman Puttipong Punnakanta said.
The Bangkok Metropolitan Administration (BMA) and the Army's efforts to spray water to ease the pollution on Monday night and yesterday morning did not appear to help much.
For instance, pollution was marginally brought down to 90 from 96 on Monday and to 71 yesterday on Phaholyothin Road in the capital.