Phuket
Tourism resilience: the mark of 2015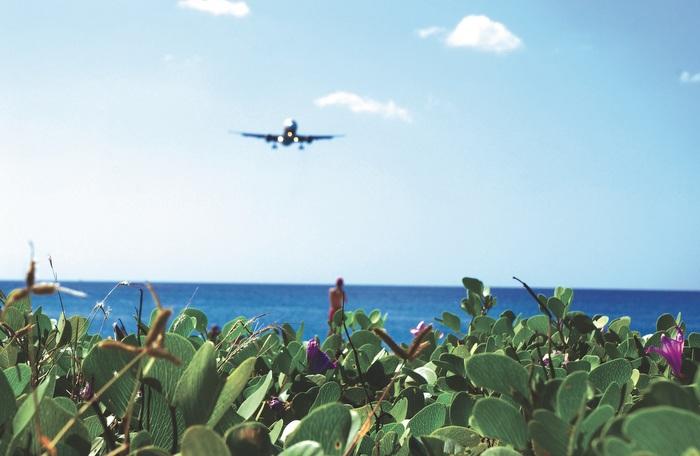 PHUKET: The year 2015 marked yet another solar orbit during which the Phuket tourism industry continued to change and grow – despite some unexpected developments that some feared would spell its death knell. Here guest columnist Somchai Huasaikul looks back on the year that was.

POLITICS ASIDE
The year 2015 was notable because it was the first full calendar year in modern-Thai history under an unelected, military government – that of Gen. Prayuth Chan-o-cha and fellow members of the National Council for Peace and Order (NCPO). The NCPO finally took control of power after years of political unrest in mid-May, 2014, under a solemn promise to "restore happiness to the people".
In a poll released late in the year to coincide with an NCPO announcement of its triumphs, the government announced that the goal had been achieved: some 99 per cent of the populace reported themselves as 'happy' to government pollsters.
While the government from the start chimed in musically with its appeal for the people to have patience during the much-needed 'restart' period, probably the most downloaded international song and video in Thailand in 2015 was Pharell Williams' Happy, which seemed to fit perfectly with the government theme.
Earlier this month, Thais and expats alike were thus sufficiently happy to celebrate annual Constitution Day, albeit without a Constitution. The draft charter drawn up by the NCPO's first appointed charter drafting committee was shot down by the NCPO-appointed National Reform Council in early September.
A new committee, currently working on the next draft, will have until none other than April 1 to submit it to the NRC for consideration. If it passes, it will first have to be approved by a national referendum before a general election can take place.
Soon after the first draft was rejected, veteran Phuket tourism industry analyst Bhuritt Maswongssa, of the Phuket Tourist Association, correctly predicted that the rejection would have no impact on the island's tourism.
"Tourists simply don't care about Thai politics," Mr Bhuritt said. It turns out he was right.

RECORD NUMBERS

Through all the camouflage, khaki and constitution talk, the endless appeal of the Land of Smiles continued unabated – or at least that is what the tourist arrival figures tell us.
As 2015 drew to a close, the Kingdom was preparing to welcome its 29 millionth visitor at Suvarnabhumi Airport, a new record that even exceeded the country's official target of 28.8 million visits for the year. A large number of these visitors – roughly a third by official estimates – paid a visit to Phuket.
In November alone, the number of passengers transiting through Phuket International Airport once again surpassed the one million mark. With Phuket hotel occupancy rates in the 90 per cent range for December 2015, total traffic should have easily surpassed 13 million by year's end. This will not only be another record, but also an indication that the opening of the airport's new International terminal, scheduled for a "soft opening" on February 14, is coming none too soon.
The 5.7-billion-baht airport expansion project is intended to more than double traffic capacity overall, from 6.5 million to 12.5 million. The project, originally scheduled for completion in mid-2015, had to be pushed back due to heavy monsoon rains and other factors that delayed construction. There is already talk of yet another mega-budget airport expansion.
Much of the increase in air-passenger traffic was from domestic flights to the island, which increased almost 20% year-on-year through November. Most of the increase was from domestic flights from both Don Muang and Suvarnahumi airports in Bangkok. But there was also a long-overdue resumption of services linking Phuket and Hat Yai, the two busiest airports in the southern region. The new service was launched by Bangkok Airways in mid-October.
An increase in international traffic of just over two per cent was led by a number of new flights to the island from cities in Mainland China, which, for better or worse, continues to flex its muscles as the vast, final frontier among inbound source markets.
These figures are truly astounding, especially given all that went on in 2015.
DOMESTIC TERROR
For years, analysts had been saying that an international-style terror attack anywhere in Thailand would be a 'game changer' for tourism.
That fear was realized in 2015.
As the sun was setting on August 17, a bomb exploded at the popular Erawan Shrine in Bangkok, killing 20 people – mostly ethnic Chinese tourists – and leaving scores more injured.
By far the worst incident of international terrorism in Thai history, industry analysts braced for a major downturn in tourist arrivals to Phuket, and Thailand in general. But as the above numbers indicate, Phuket, and Thai tourism in general, proved just as resistant to a terror attack as it has to political turmoil, Indonesian smog, increasing traffic congestion, tsunamis, global economic downturns, international health pandemics, tourist murders and accidental deaths, jet-ski scamming… the list just seems to get longer and longer with each passing year.
Here on the Pearl of the Andaman, fears of a similar attack locally came early in December, when the government said it was on the lookout for four Syrian nationals who had overstayed their visas. The country was put on high alert after a Russian warning of possible attacks against "Russian interests" inside Thailand by suspected Syrian members of the Islamic State (IS).
Fortunately, Christmas passed with no further terrorist incidents – except if one chooses to include the endless chain of incidents related to the insurgency in the Deep South, which has claimed the lives of over 6,200 since it flared up in 2016. However, even these figures have had little impact on the overall tourism picture, not only here in Phuket but also in Hat Yai, the gateway city to the Deep South.
SAFETY CONCERNS AERIAL EMBARRASSMENTS
Even as the number of tourists continued to mount throughout the year, issues of tourist safety continued to crop up. The United Nations' International Civil Aviation Organization (ICAO) 'red-flagged' Thai carriers in June, following the the results of an audit of the now-defunct Thai Department of Civil Aviation (DCA) earlier in the year. Several countries, including Japan, South Korea and China imposed new restrictions on Thai carriers operating in their air space, no longer allowing them to add new flights or change schedules on existing routes until improvements are made and recognized by ICAO.
Late in the year, the US Federal Aviation Authority (FAA) downgraded Thailand to its Category 2 after conducting its own review. However, apart from being a public relations nightmare, the downgrade had no practical effect since no Thai carrier was serving the US market at the time.
Fortunately, fears that the European Aviation Safety Agency (EASA) would follow suit and place restrictions on Thai carriers operating in European airspace did not materialize.
EASA ended an otherwise disastrous year for Thai civil aviation on a relatively positive note by announcing it would work with the newly-formed Civil Aviation Authority of Thailand (CAAT) in its long-overdue effort to overhaul safety protocols in Thailand's civil aviation sector.
BOYS IN BROWN
The Royal Thai Police are placing importance on tourist safety in Phuket was perhaps best reflected by the opening of the new Police Region 8 Headquarters near the Tah Chat Chai Road Checkpoint in Thalang in early August. The shift makes Phuket home to the new regional police headquarters, which was previously based in Surat Thani.
Unfortunately, the need for a greater police presence on the island became abundantly clear to all on the night of October 9. Thai numerologists unanimously agree that 9/9 is an auspicious date, but it was anything but lucky for the Thalang Police that night.
Their station was set upon by an angry mob who burned six of their squad trucks and blockaded Thepkrasattri Road after two motorcycle-borne local youths died in a crash with a squad car while trying to avoid a police checkpoint.
The dead youths were allegedly found in possession of 50 ya bah (methamphetamine) pills. Police made a handful of arrests shortly after the attacks and subsequently issued 83 arrest warrants in the case, many of them still unserved. The roadblock of Thepkrasattri was the first since the NCPO took power.
CANDID CAMERA
The past year also saw a huge increase in the number of closed circuit television (CCTV) surveillance cameras across the island. In June, the Phuket Provincial Administration Organization (PPAO) announced that a budget of 29 million baht had been allocated to boost the number of government-run CCTV on the island to 507. Phuket Provincial Hall announced in November that a hefty 117 million baht budget had been approved to set up an additional 120 new CCTV cameras throughout the island, with an emphasis on increased security at beaches, view points and road junctions.
Also in November, the Provincial Office also announced plans to establish 24-hour tourist service centers at more than a dozen popular Phuket beaches. At last report, the plan was still under consideration of the Ministry of Tourism and Sports.
SHARK ATTACK
Another unwelcome first for the island came on September 1, when pregnant Aussie tourist Jane Neame had the unfortunate distinction of becoming the first-ever recorded shark bite victim in the waters off Phuket.
The so-called 'attack' came in the waters off Karon Beach. Ms Neame suffered torn tendons on one foot and was bleeding profusely when she made it to shore. An expert brought it to confirm what kind of creature had bitten Ms Neame confirmed from tooth marks and other evidence that the bite must have been that of a Bull Shark that the unfortunate Aussie accidentally stepped on while in shallow water. Local marine biologists confirmed that it was the first recorded shark bite on a human in local waters.
— Somchai Huasaikul