Slain Briton's body recovered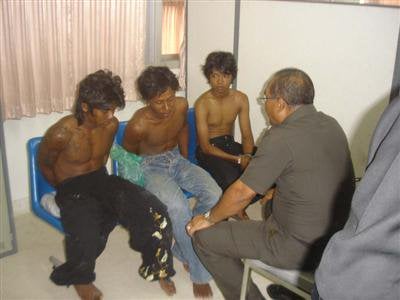 PHUKET CITY: After days of searching, the body of slain British sailor Malcolm Robertson was recovered by fishermen about 10 nautical miles north of Satun's Lipeh Island at about 3pm today.
A source in the Marine Police said the fishermen are now bringing Mr Robertson's remains by boat to Tu Tae Lam Pier in Satun's La-Ngu District, where it is expected to arrive at about 7pm tonight.
Officials monitoring the case say a report on Friday that the missing man's body had been found was incorrect – only debris from the yacht had been seen.
Three Burmese men, aged 17, 18 and 19, have said they climbed on to the Robertsons' yacht because they were starving after fleeing to a nearby island from rough conditions on a Thai fishing vessel.
For the original report, click here.
The discovery of the body diminishes the chance that the youths will be able to avoid murder charges and possible death sentences.
They claim they went two days without food and were challenged by Robertson while desperately searching his yacht for food.
The eldest of the three reportedly confessed to both Thai police and a British photographer that he killed Robertson with a hammer after a struggle, then lowered the Englishman's body into the sea.
The man's wife, Linda Robertson, confirmed the identity of the attackers and gave testimony in local courts on Friday.
Mrs Robertson was tied up during the ordeal, but managed to haul in the anchor and motor away to safety after the Burmese men left in a dinghy on Tuesday morning, about 10 hours after sneaking on board.
In an interview by phone, she expressed relief yesterday that the trio had been caught so swiftly by the police, whose efforts she lauded.
She said she certainly felt the youngest of the Burmese was anguished about her husband's death, but she was not sure if the older pair were as remorseful as they said. But she felt it was "irrelevant" if they faced a murder charge or manslaughter, as "it wouldn't bring Malcolm back".
She and her husband left the UK 10 years ago to sail around the world, but "loved Thailand so much" they remained here for three years. On Saturday, she and the couple's four children, all in their 30s, held a service on the yacht Mr Bean to remember Malcolm.
"The family are with me, and that is a huge difference," she said, adding that the service brought out laughter, as well as tears. "I wasn't quite as horrified to be on the boat as I thought I'd be," she said.
— Jim Pollard & Gazette Reporters


Read more headlines, reports & breaking news in Phuket. Or catch up on your Thailand news.
Man found dead in pickup with charcoal burner in Rassada, Phuket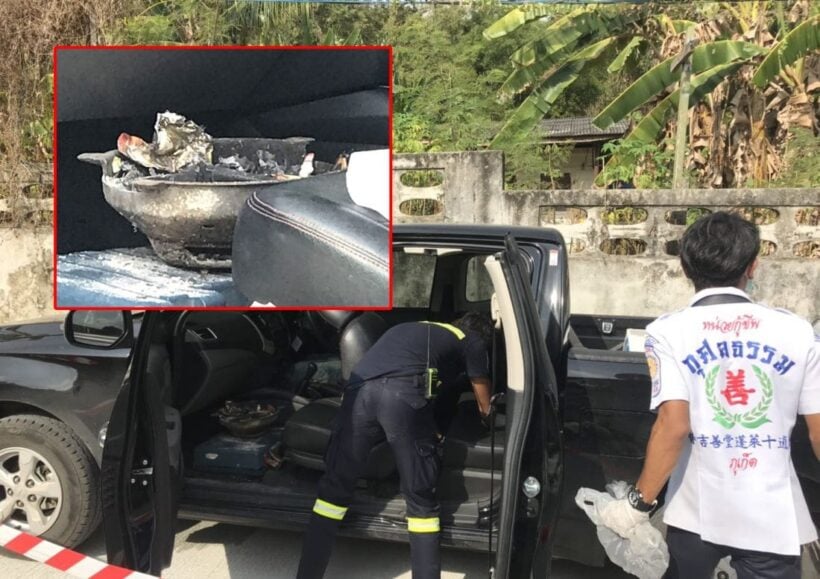 A man has been found dead inside a pickup truck with a coal burner also inside the vehicle in Rassada this morning. Police were notified of the situation in Soi Muen Sri in Rassada.
Police and emergency responders arrived to find the man's body in the parked pickup truck. The man was identified as 28 year old Weerawat Pakdeewirot from Phuket.
A coal burner was also found inside the vehicle. A suicide note addressed to his girlfriend was also found. The letter stated that he was facing financial problems. His body was taken to Vachira Phuket Hospital.
Police says that Mr Weerawat is a CCTV camera and internet contractor. His home was only 50 metres from the scene. Yesterday locals noticed his pickup parked at the scene. Today they saw the pickup in the same location and went to check out the situation.
Police are continuing their investigation.
If you or anyone you know is in emotional distress, please contact the Samaritans of Thailand 24-hour hotline: 02 713 6791 (English), 02 713 6793 (Thai) or the Thai Mental Health Hotline at 1323 (Thai).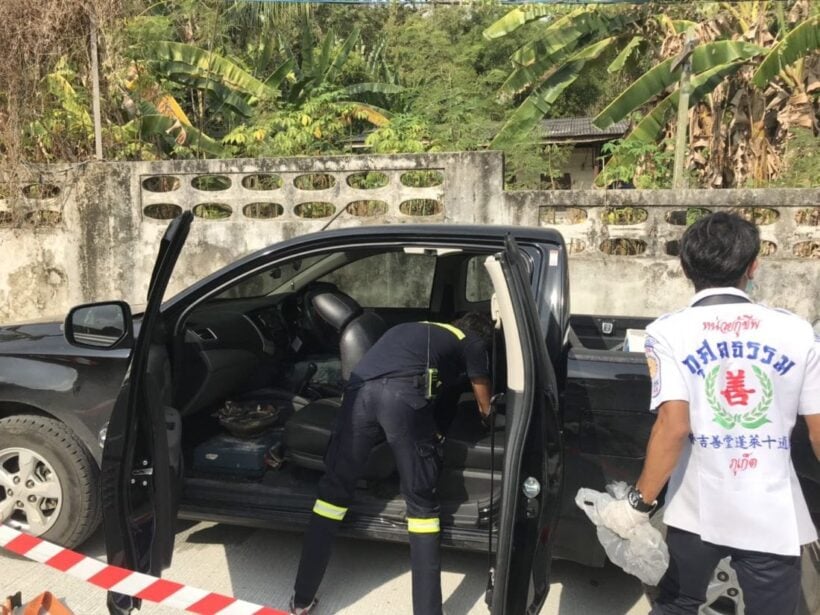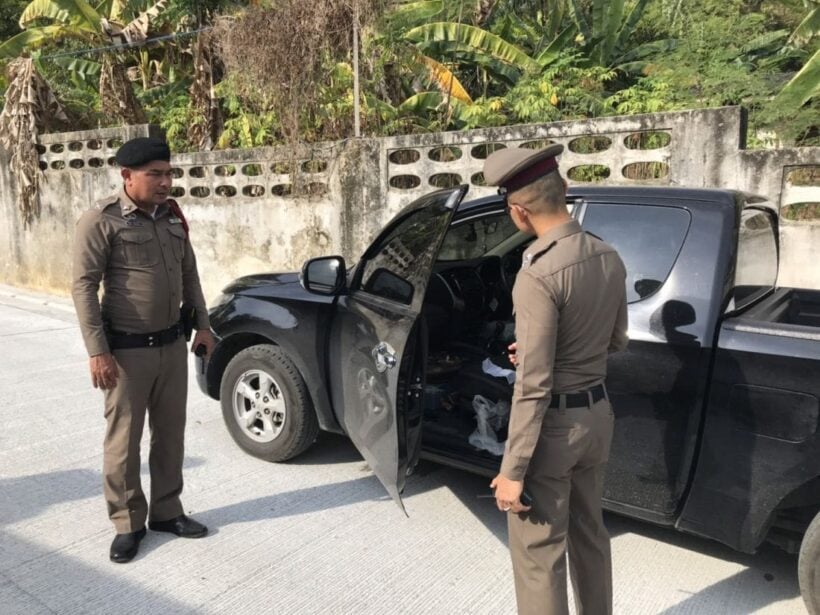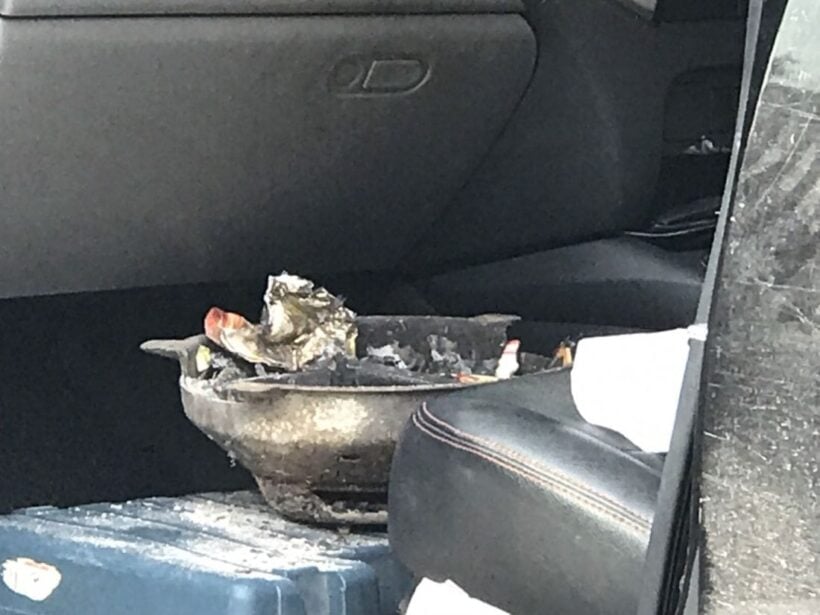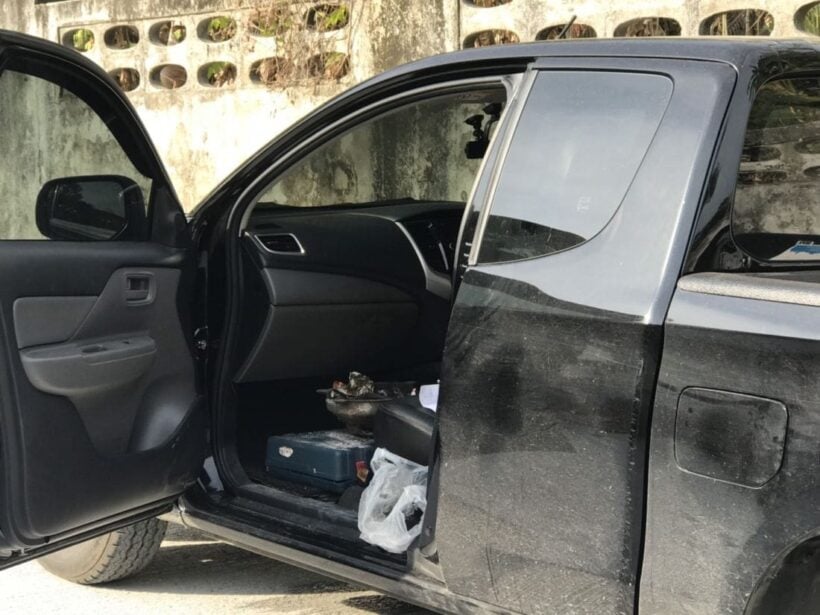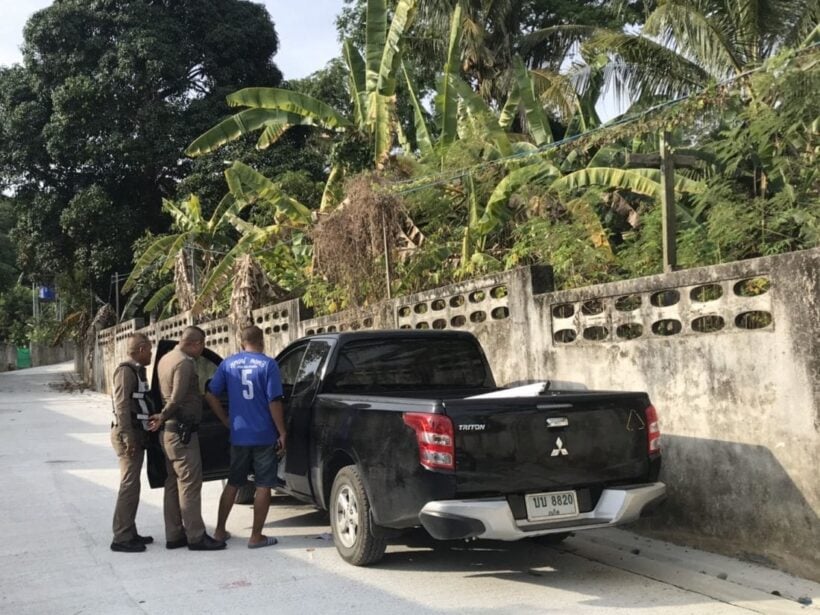 Injured Brahminy Kite (bird) rescued in Karon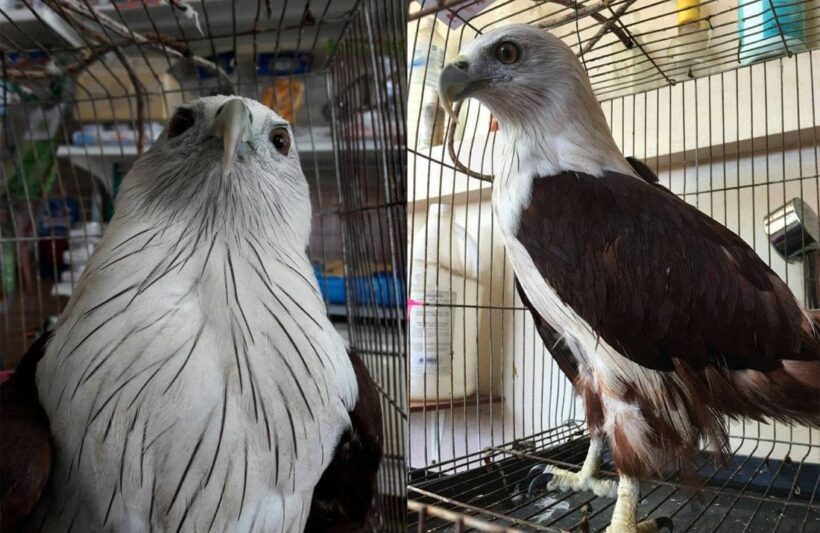 An injured Brahminy Kite has been rescued by locals in Karon, Phuket.
The mature Brahminy Kite was found in Karon this week. Locals who found the bird contacted the head of Khao Phra Thaeo Non-Hunting Area, Pongchart Chueahom.
The Brahminy Kite had a wound similar to a bite wound under its wing. It was unable tp fly. It is now being treated at a pet hospital in Thalang until it is ready to be set free.
The Brahminy Kite is a protected species in Thailand.
The brahminy kite (Haliastur indus), also known as the red-backed sea-eagle in Australia, is a medium-sized bird of prey in the family Accipitridae, which also includes many other diurnal raptors, such as eagles, buzzards, and harriers. They are found in the Indian subcontinent, Southeast Asia, and Australia. They are found mainly on the coast and in inland wetlands, where they feed on dead fish and other prey. Adults have a reddish-brown body plumage contrasting with their white head and breast which make them easy to distinguish from other birds of prey – Wikipedia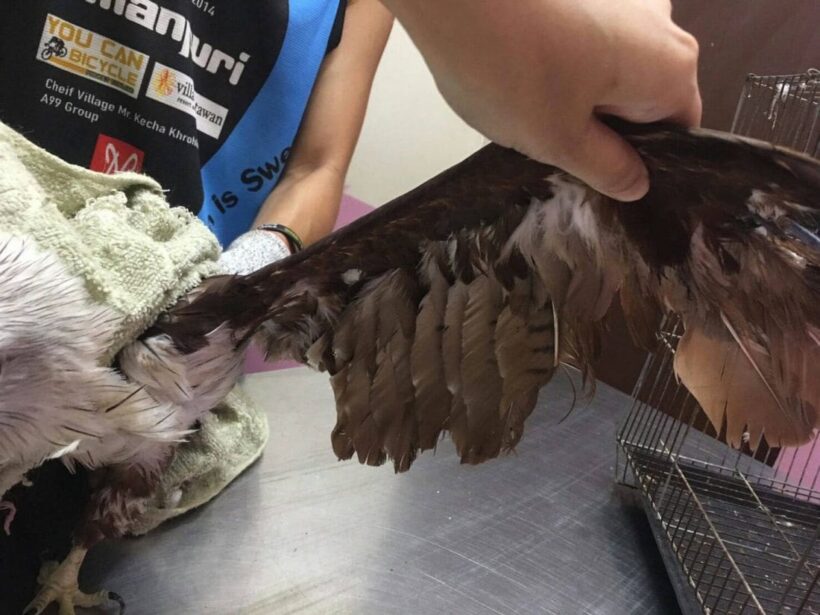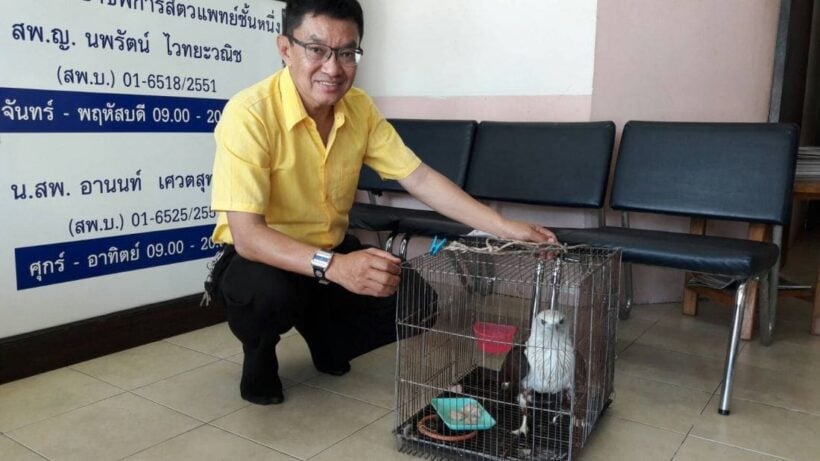 Army commander visits Phuket residents to discuss water shortage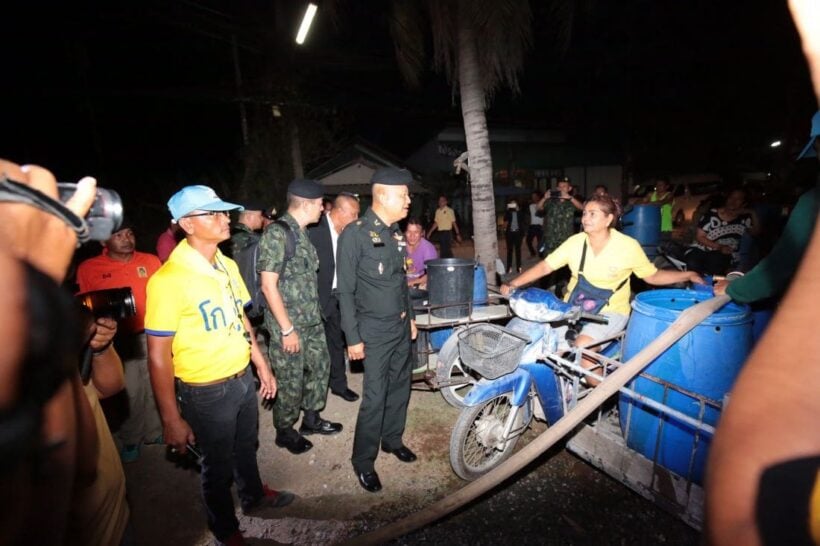 Lt Gen Pornsak Poonsawat, the Commander of the Fourth Army Region (Southern) in Nakhon Si Thammarat, came to Phuket to visit residents over water shortage issues in Rassada.
Lt Gen Pornsak says "we were contacted from the Phuket Governor that Phuket is facing serious water shortages. We have come here with water trucks to help residents to join with other government agencies in Phuket.
There are now 23 water trucks which are delivering free water to residents around Phuket. However we need cooperation from every one to save water."