Safety First: Phuket Airport security meets international standards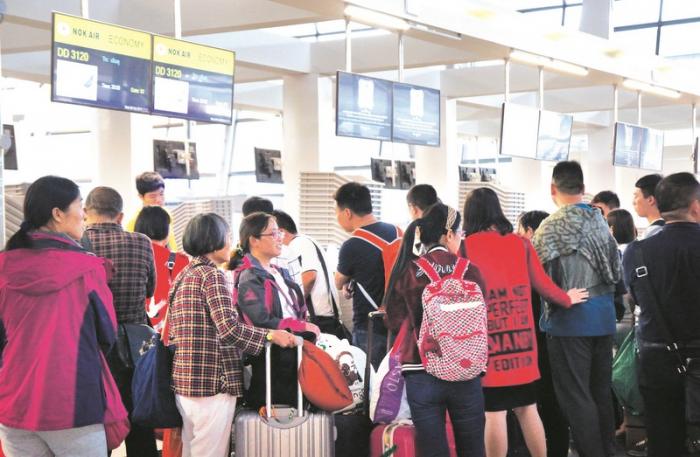 PHUKET: News about the grand opening of the international terminal at Phuket International Airport (PIA) has littered the airwaves since its official ceremony in September. Like every new, large-scale project in Phuket, and indeed elsewhere in the world, the new terminal has had its fair share of teething problems – something the public has been quick to notice, criticize and rail about.
However, one area where the new terminal has been roundly commended so far – for not only meeting, but exceeding expectations – is its state-of-the-art security system, including a full body scanner to match the level of security provided at Suvarnabhumi International Airport in Bangkok, the biggest in the Kingdom, and the sixth busiest airport in Asia.
The mammoth task of implementing this new system at PIA was entrusted to ASM Security Management Company Limited (ASM), which was formed in August 2006 as a joint venture between Loxley Public Company Limited and ICTS Europe Holdings BV.
Loxley is a business leader in many areas of commerce and industry, covering telecommunications, broadcasting, and general infrastructure that includes power, transport, environment and construction materials.
The company was originally involved in the export of primary products, such as rice and lumber from Thailand, and later made a move toward the import and sale of industrial and advanced technology products.
With a 74-year history as the market pioneer in cutting-edge technology, Loxley partnered with ICTS due to its position as the leading provider of aviation security services serving more than 45 airports in 20 European countries.
ASM mainly works to improve standards in security training and to measure the quality of implementation of those standards.
"The security standards we have implemented at Phuket International Airport are similar to what you see in the UK and all over Europe. We provide the airport with manpower and we train all our staff, about 1,400 people in all," says Karn Thongyai, Chief Executive Officer and Managing Director of ASM.
Not only are they required to meet the minimum standards set by the local regulators – Civil Aviation Authority of Thailand, in this case – but also standards agreed as per their contract with the client, which is Airports of Thailand (AoT).
The company aims for continuous improvement of standards, and is tested by international auditors, including European, American and Australian regulators, on a regular basis.
Their staff is trained using high-tech simulation software known as CBT, or computer-based training.
"We have a dedicated training facility and have invested a huge amount of money in CBT. During training, staff can use the simulation machines to understand and interpret the information that is presented to them," says Keith Hollingdale, PQCT Director at ASM.
"They learn how to use that information to make a decision on whether something poses a threat and how to deal with it. Things like body and luggage searches are also part of the training."
The training also focuses on the ability to identify and mediate if any articles such as knives, scissors or other sharp objects – or blunt items that can be used as weapons – or firearms, corrosives, explosives or any other prohibited items as defined by International Air Transport Association (IATA) regulations, are found on a passenger's person or in their luggage.
After two weeks of simulation-based 'classroom' training, security staff are given extensive on-the-job training.
"During that period, staff actually come into the operation and their activities are monitored by more experienced members. This is when they get to practice what they've learned and get feedback about how they're doing and where they need improvement. What you can't replicate in a classroom environment is meeting people and dealing with problems as they occur. It's necessary to get hands-on experience for that," says Mr Hollingdale.
The team at ASM brings with it extensive knowledge and experience from having worked in diverse fields and settings worldwide.
Mr Karn, who is also the Executive Vice President of Loxley, has more than 30 years of experience with the company.
"In terms of security, I hadn't seen any company in Thailand doing what I thought needed to be done to bring us on par with other countries around the world. When I was first introduced to ICTS – which had been running this system in many European countries already – I became interested in bringing the same standard to Thailand," he says.
"My background is not from the area of security at all, but I saw the opportunity and gathered the right people to work with me and make it happen. I'm lucky to be surrounded by many good people who helped me put this together, and we have had great success, both at Suvarnabhumi and in Phuket."
Mr Hollingdale has worked at Loxley for six years, before which he spent more than a decade working with ICTS Europe.
"We have a really good team here in Phuket and all over Thailand who are really interested in what they're doing and see the benefit of their work. I've travelled around the world and in some countries, you don't get this level of enthusiasm. The people are keen to learn and apply the knowledge they have acquired during training. Justifiably, they feel a lot of pride in what they're doing. You can see that they really do care about their work."
Ruij Sangkhlavipa, Vice President – Operations Task Group at Loxley and Chief Operating Officer at ASM, has decades of airline industry experience. His previous tenures include working as the station manager for Scandinavian Airlines at Suvarnabhumi Aiport and as a security system consultant for AoT during the move from Don Muang to Suvarnabhumi Airport.
"The message we would like to give travellers is that security is everyone's responsibility. If you see something suspicious, you must raise an alarm. You cannot only rely on security officers, especially at the airport," he says.
"We hope that when you come to the airport, you understand that we are following regulations laid down by the authorities – at times we may have to confront you about things. I just want to clarify that this is being done for your own safety. Our staff is under immense pressure, not only because there are a lot of passengers going through, but also because of the things they sometimes have to do as part of their job."
— Zohaib Sikander
Keep in contact with The Thaiger by following our
Facebook page
.
Thalang Police arrest local Phuket drug dealer with amphetamine pills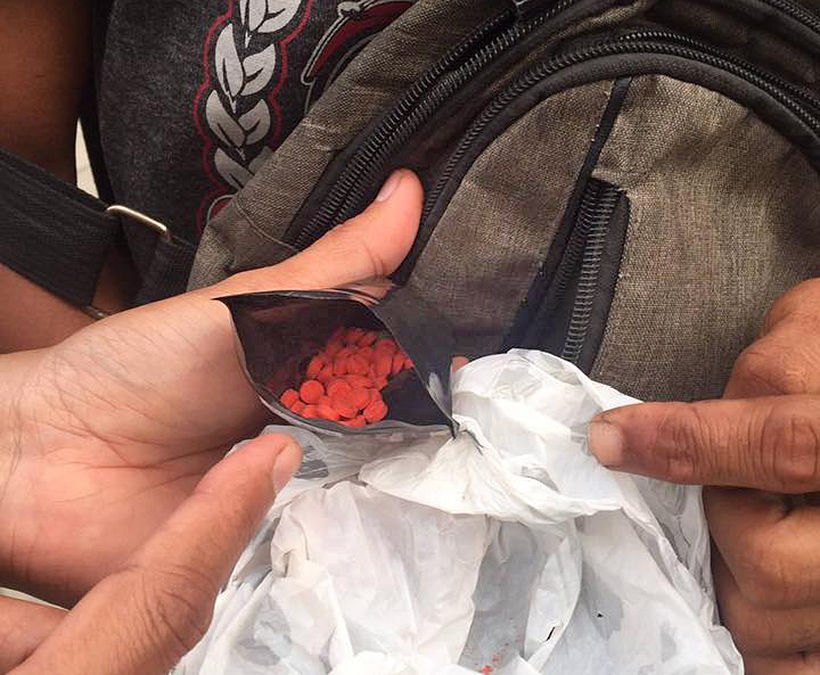 PHOTOS: เหยี่ยวข่าว ภูเก็ต Newshawk Phuket
Thalang Police have arrested a local drug dealer with more than 192 amphetamine pills. Thalang police in Phuket arrested 29 year old Wimon Songkong from Nakhon Si Thammarat with 192 amphetamine pills that he was carrying when they nabbed him in front of a 7-Eleven store inside a PTT gas station on Thepkasattri Road, in Thalang District.
The amphetamine pills were packed in a black zip-lock plastic bag, which was hidden in his grey shoulder bag. Two of the pills were green and 190 of them were orange, while each pill had the letters 'wy' printed on them.
Wimon was charged for possessing and trading illicit drugs and was sent to Thalang police station for further investigation and processing.
STORY: Newshawk Phuket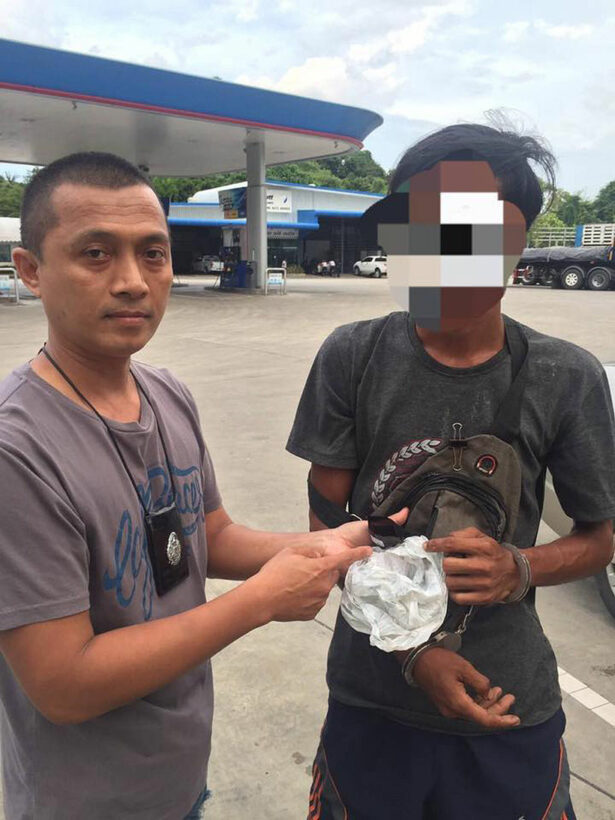 Keep in contact with The Thaiger by following our
Facebook page
.
Southern Thailand braces for rough weather and rain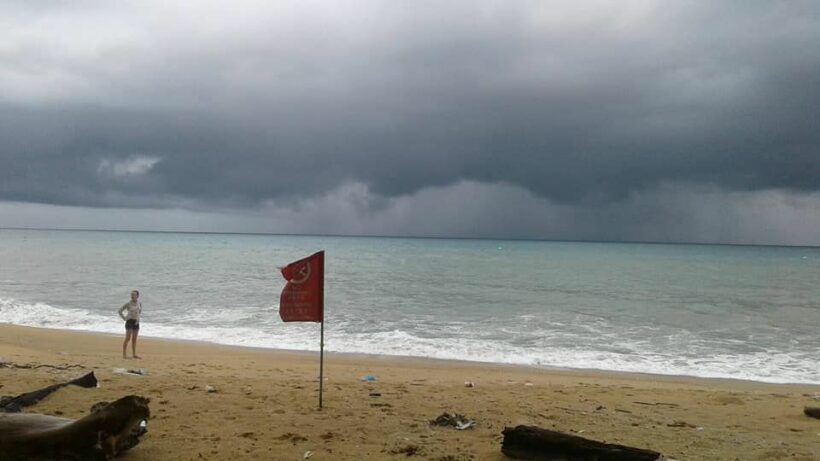 The Thailand Meteorological Department issued a weather warning for southern Thailand with torrential rain forecast to hit the region throughout the weekend. The heavy monsoon over the Gulf of Thailand and south of the country is being blamed for the rough weather, with the TMD predicting flash flooding in many areas.
(Phuket, Hat Yai and Hua Hin's forecast below)
"Waves are expected to reach 2 metres in height in the lower Gulf of Thailand and possibly higher at the height of the storm. Ships are advised to proceed with caution."
For the north and northeast of Thailand, the TMD forecasts strong winds and cooler mornings as the arrival of the "winter" season, coupled with a moderate high-pressure system, causes temperatures to dip.
Hua Hin's five day forecast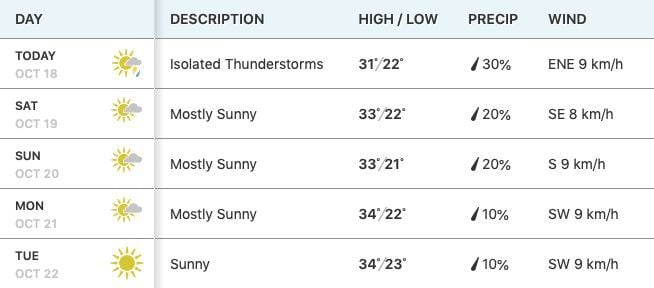 Phuket's five day forecast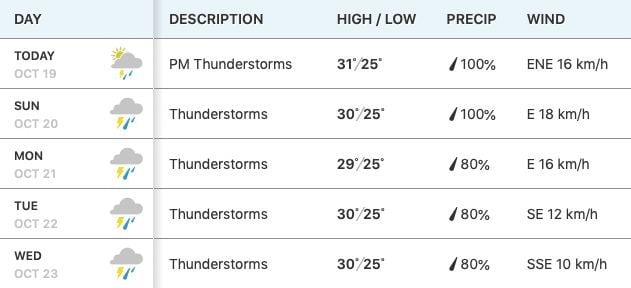 Hat Yai's five day forecast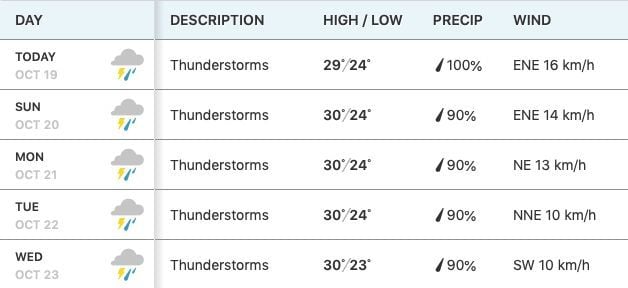 SOURCE: The Nation | weather.com
Keep in contact with The Thaiger by following our
Facebook page
.
Now you see him, now you don't… Patong Police hunt foreigner over $30k theft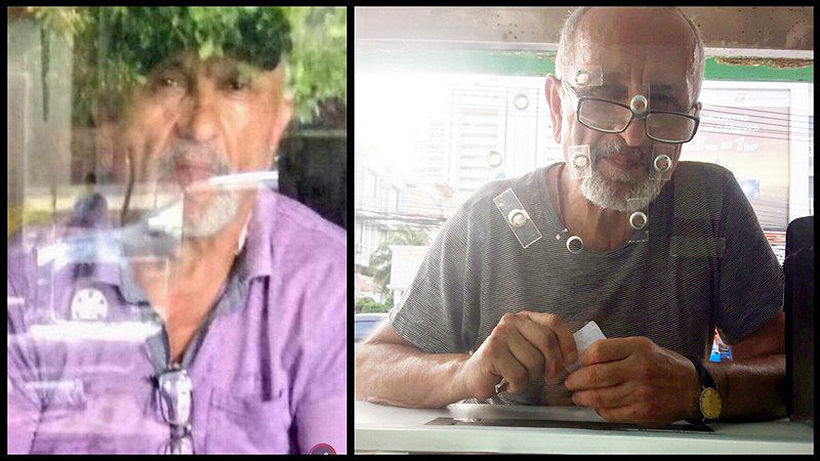 PHOTO: Patong Police
Patong Police have yet to develop any tangible leads tracking down a foreigner who made off with US$30,000 in cash from a currency exchange booth in Kalim, north of Patong in Phuket, last Tuesday.
The man is about 168 centimetres tall with grey hair and around 60 years old, Patong police told The Phuket News.
"We have no clue what nationality he is."
He was last seen at the currency exchange booth wearing a purple polo shirt, blue jeans and black cap. Police have checked hotels in the area, police stations across the island and Phuket Immigration, but have yet to join the dots and come up with firm leads.
"Investigators have checked CCTV in the area and collected what evidence we have but we still do not know the man's name or where he was staying."
The man had visited the booth several times before Tuesday, when he disappeared with the $30,000 in US banknotes, according to police.
"It was always small amounts", he added, noting that the amounts didn't warrant staff at the exchange booth to check the man's passport before making the exchange.
The man arrived at the booth again at about 1pm on Tuesday, saying that he had 900,000 baht cash to exchange.
SOURCE: The Phuket News
Keep in contact with The Thaiger by following our
Facebook page
.