Revitalized Phuket Town to boost tourism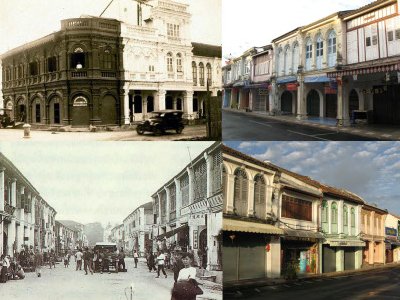 PHUKET: Revitalization of Phuket Town's Sino-Portuguese heritage was the topic of a seminar held by the Senate Tourism Committee on July 30, led by Phuket Senator Thanyarat Atchariyachai and Phuket City Municipality at the Metropole Hotel.
Speaking at the seminar, Phuket City Mayor Somjai Suwansupapana explained that there were three major plans for the project.
The first is to develop a historical trail as a "living musem" in Old Phuket Town with improved footpaths, signage, and to move cables underground, she said.
The second plan calls for structural improvements of buildings along the historical trail and the environment surrounding them. This phase also calls for the development of Klong Bang Yai canal as a recreation spot in Town and the construction of a multi-purpose public facility in Queen Sirikit Park.
The proposed building on what is now a parking lot will provide a venue for Phuket Town's multiple festivals, among other things. There will also be a tourist information center in the building to promote the area and educate tourists on its history, such as Thalang Road's past as a bustling commercial street.
Also to be spruced up are the old Chartered Bank and police station, which will become Peranakan museums.
The third part of the project is to renovate buildings on Thalang Road to showcase their Sino-Portuguese architecture in what will be a prototype for further development in Old Phuket Town.
Sen Thanyarat said, "Phuket is now a world class [tourist] destination with about 5-6 million visitors a year, but only 3% of them visit Phuket Town. The Tourism Committee sees that the Sino-Portuguese culture can be preserved and revitalized, as there are tourists who come here not only to enjoy nature, but for heritage tourism.
"I, as a Phuket resident, have observed the changes in Phuket's economy. The business center of the island is no longer in Town, but on the beaches, so it's important to develop Phuket Town to attract tourists."
Mayor Somjai said, "This project study will support tourism activities in Phuket Town, and it will also contribute to cultural and economic revivals.
"In the long-term, it could also lead to the designation of the area as a World Heritage site, like Malaysia's Malacca and Georgetown."
Most of the 150 people attending the seminar supported the plans and the promotion of tourism in Phuket Town. However, the alteration of any buildings must be agreed on by the residents and impact assessments must be conducted before moving forward.
— Sitthipong Nongkaew
Keep in contact with The Thaiger by following our
Facebook page
.
New branding for the old town – tweaking Phuket's Old Town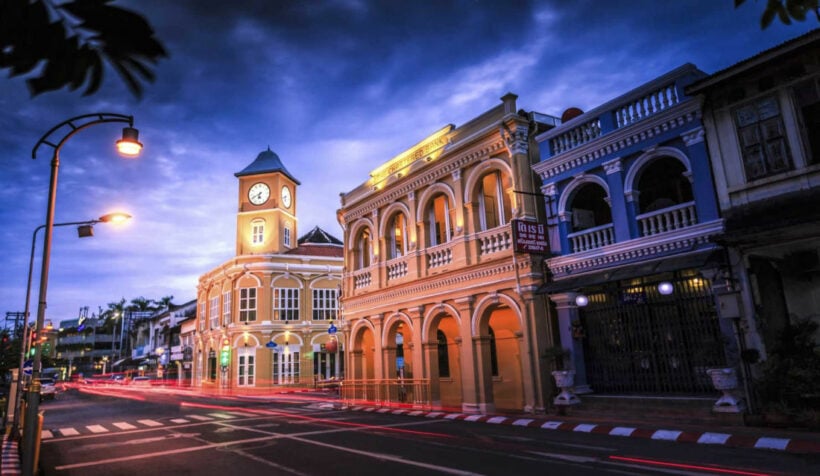 PHOTO: Many renovated buildings and putting the crappy overhead cabling underground  is bringing the old town alive
Though Phuket remains among the world's most popular tourist destinations, injecting some 477 billion baht to the Thai economy, with its "Pearl of the Andaman Sea" branding, its future status is being questioned due to competition from Indonesia and Vietnam.
In response, Phuket is making a move to focus on the city's "Old Town" to attract more tourists, along with an "Endless Discovery" branding campaign to highlight the variety of local tourist options.
Don Limnantapisit, the president of the Phuket Old Town community, says most tourists have visited just about everywhere in Phuket but often bypass the Old Town.
Though the Old Town area has for 15 years encouraged tourist visits so that it wouldn't disappear from Phuket's map, only in the past two years has it seen much success in attracting tourists – thanks to the power of social media.
As well, CNN recently included Old Town on its list of Asia's 13 most picturesque towns (it's also in The Thaiger's list of Asia's Top 10 Prettiest towns).
Thailand's Fine Arts Department and Phuket are working on a plan to register Old Town as a UNESCO World Heritage Site. The new "Phuket Endless Discovery" branding aims to tease the curiosity of travellers, said the president of the Phuket Tourism Association, Bhummikitti Ruktaengam
Statistics show a significant growth in travellers for meetings, incentive travel, conventions and exhibitions (MICE)  in Phuket. The figure for 2018 showed an increase to 2,216,230, up 168% from 2017, bringing in 19.5 billion baht.
SOURCE: The Nation – Pornpilin Julapan

PHOTO: phuketoldtownhostel.com
Keep in contact with The Thaiger by following our
Facebook page
.
And the new Phuket mascot is 'Nong Joong'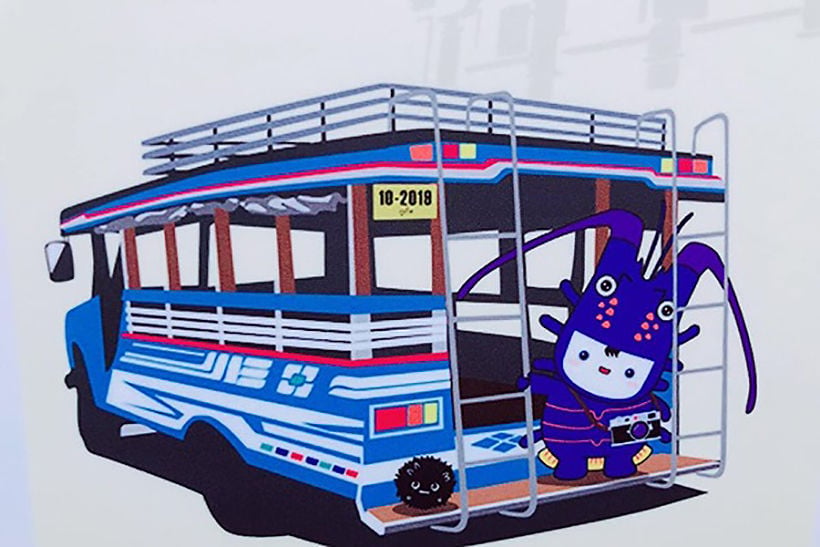 PHOTOS: Phuket Hot News
The Phuket mascot has officially been announced and the winning mascot is 'Nong Joong' – a baby lobster created by Jin Sataponsathitsuk, who received 100,000 for his efforts.
The baby lobster mascot represents a naughty kid who loves eating, exploring, and loves learning new things. His goal is to discover Phuket through fun activities, delicious food and great experiences. His best friend, Umi, a baby sea urchin, keeps calling him Joong, instead of Goong (that means prawn in Thai).
The mascots are expected to be the representative and symbol for Phuket tourism and will welcome tourists from all around the world. The organisers laid out the concept of the mascot, saying that it had to be "outstanding, beautiful, charming, impressive and approachable".
The event was organised by the BIC Event Group. Earlier when the contest opened, there were more than 200 pieces of art submitted from many provinces across Thailand.
Phuket's Governor chaired the award ceremony and handed out the prizes to the winners. Apart from first prize winner, Nong Joong, the second prize went to 'Nong Ang Lai' created by Panatratha Sae-Eung – a 12 year old girl who has pineapple head. The pineapple represent the 'lucky fruit' and also Phuket signature fruit. Nong Ang Lai is a playful and friendly character and wears a Chinese red dress, considered a lucky colour in Chinese culture.
The second place winner received a 20,000 baht prize, who also won the popular vote prize by Phuket Tourism Association.
The winner of the competition received a Bangkok Airways round trip ticket for Bangkok – Phuket and 3 nights complimentary stay at Baba House Phuket. The third place winner was 'Andaman Boy' created by Thani Muannut, who received a 10,000 baht prize.
SOURCE: Phuket Hot News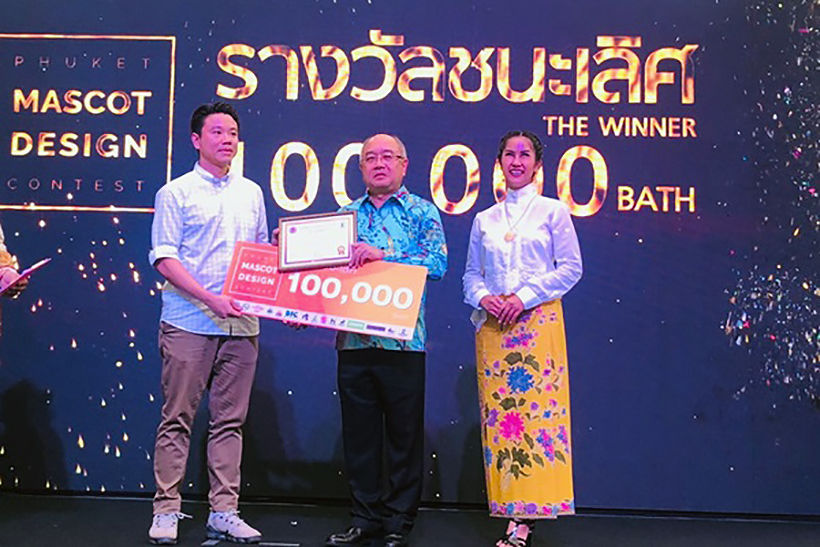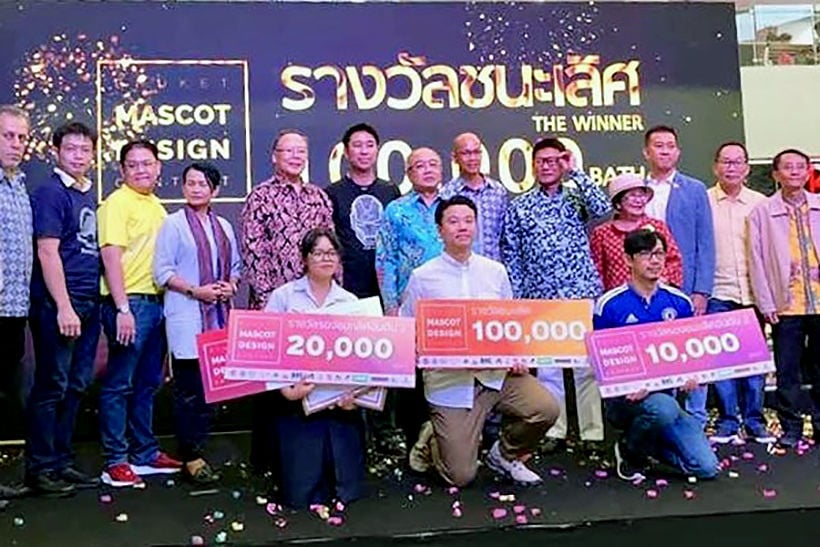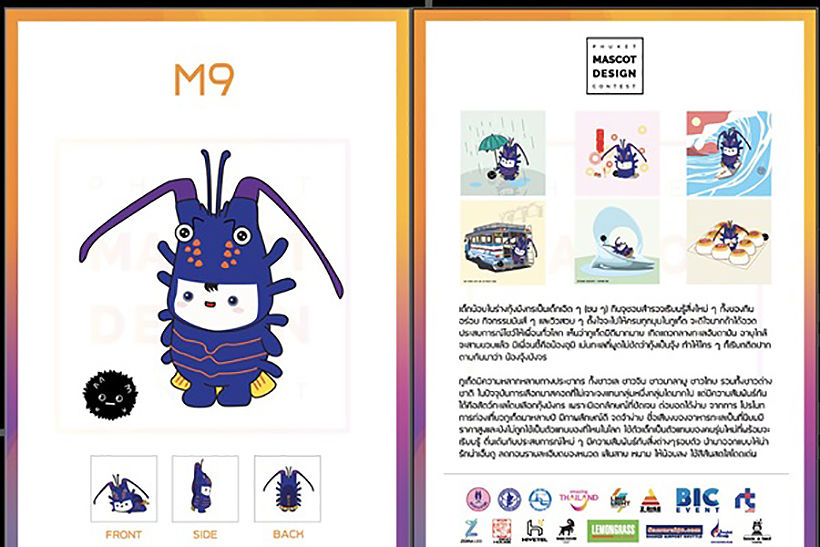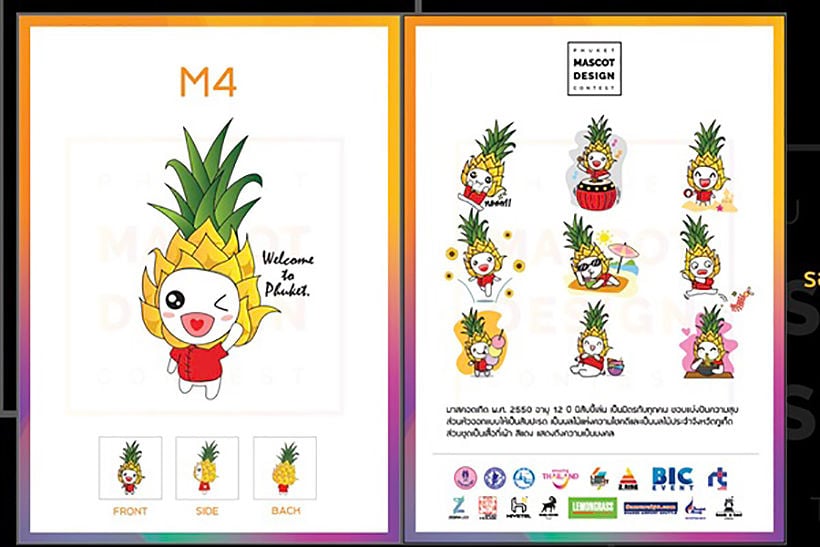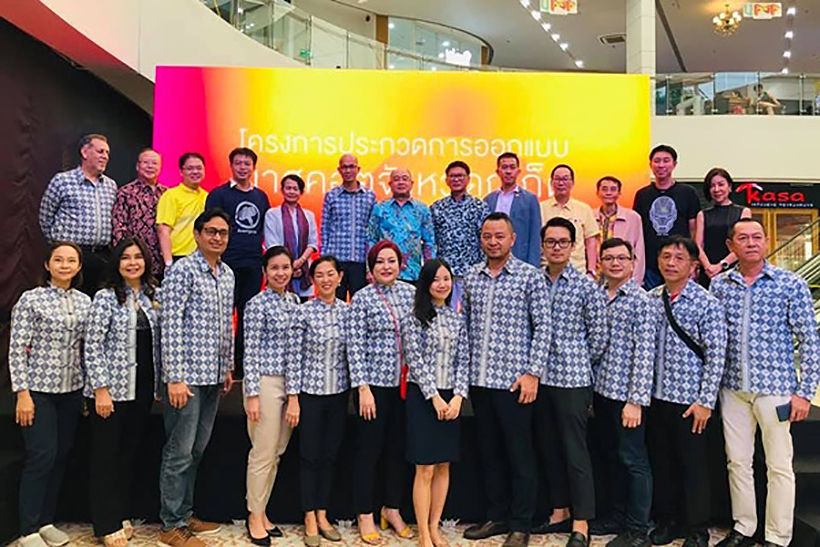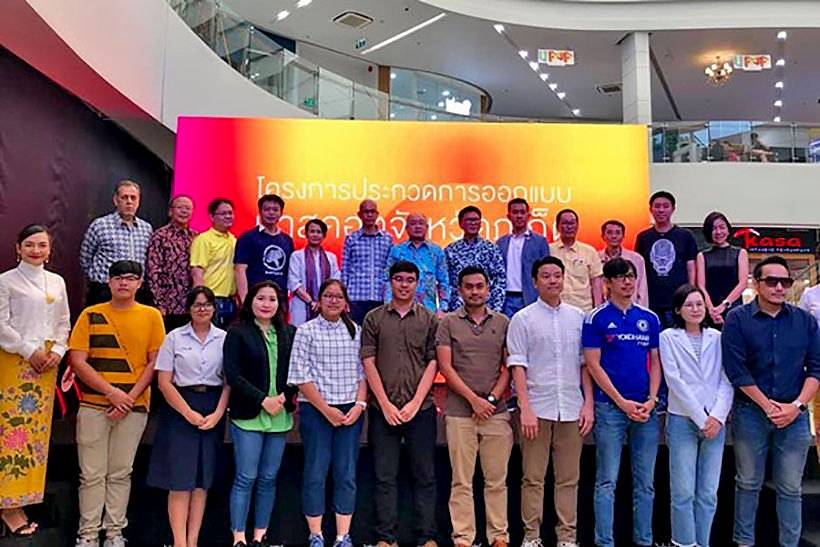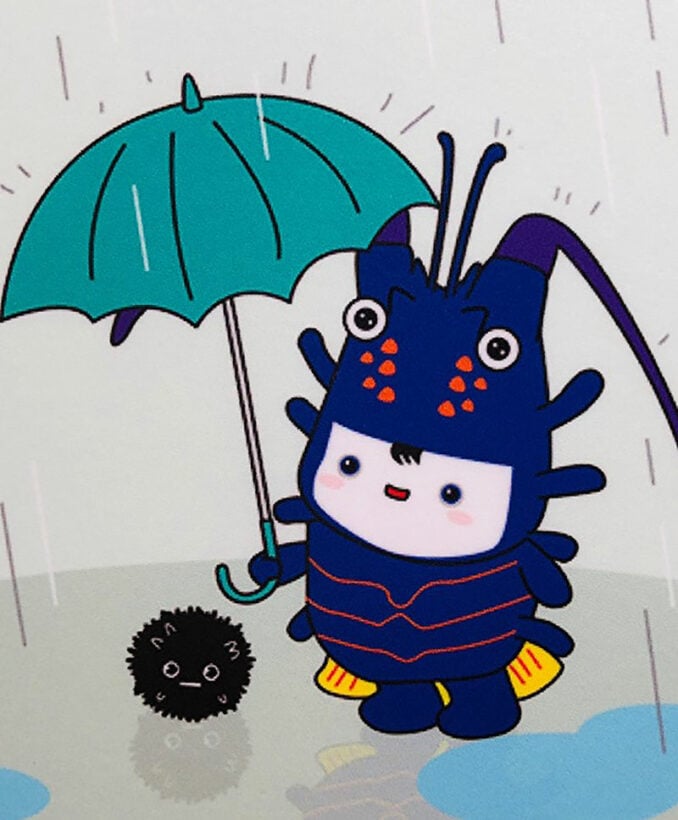 Keep in contact with The Thaiger by following our
Facebook page
.
"Phuket needs a world class exhibition and convention centre"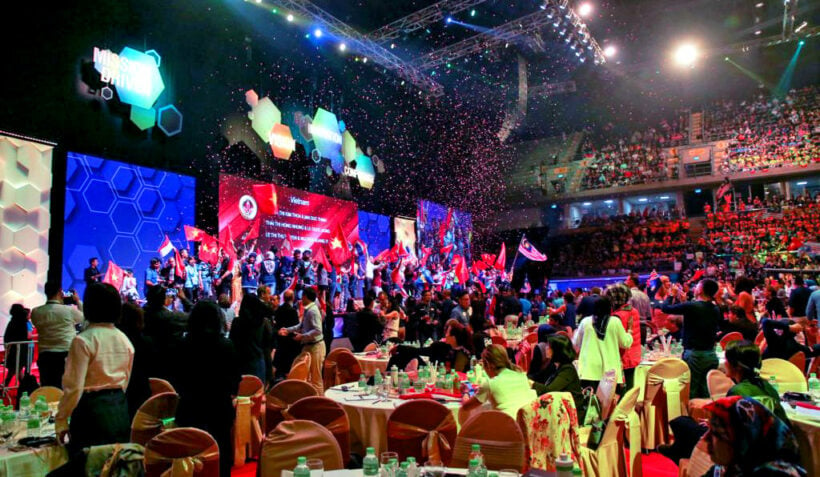 "Two key developments we are tracking is Central Festivals next phase of expansion and Proud Groups Andamanda project that both have significant concerence, meeting and incentive space."
Plans to promote Phuket as a world-class MICE (meetings, incentives, conventions, exhibitions) location are being obstructed by many impediments –  inefficient town planning, poor transport systems and poor availability of land in tourist locations.
Dusida Worrachaddejchai writes that Phuket's deputy governor says the province has a blueprint to build an exhibition and convention hall to host international events with a capacity up to 5,000. But he said that town planning rules forbid building a hall larger than 6,000 square metres with a hight greater than 23 metres.
The prohibition for a proper convention hall by town planning appears to be one of the few projects impeded by lax town planning laws.
The project has been talked about for decades with Phuket's potential as an active MICE venue being hampered by the lack of facilities, principally a large convention and exhibition centre.
If some provisions of the current town planning act for Phuket can be amended, the likely destination for a convention centre would be Thalang district. The deputy governor says he hopes it can be built in a few years and make Phuket able to bid for international events and expos.
But Thalang, although within 15 minutes of the Phuket International Airport, has little offer convention and exhibition delegates with most of the beaches and tourist infrastructure on the island's southern coastal areas (Patong, Kata, Karon).
C9hotelworks' Bill Barnett says proper MICE facilities have been a long time coming for Phuket.
"Phuket hotel developers are finally seeing the signifigance of the MICE trade. Two key developments we are tracking is Central Festivals next phase of expansion and Proud Groups Andamanda project that both have significant concerence, meeting and incentive space. TCEB ae active in the working on Phuket as a MICE destination so we see the future direction as positive, at last."
Meanwhile the Thai government has foreshadowed that five Thai cities will be earmarked as MICE locations – Phuket, along with Chiang Mai, Khon Kaen, Pattaya and Bangkok. The deptuty governor sprouted Phuket's existing MICE credentials – 600 hotels offering 40,000 guest rooms, 220 convention rooms, 615 meeting rooms, 14 piers and four private marinas. But these facilities are spread all over the island with poor access and almost no public transportation.
Plans for a world class convention centre have been brought up from time to time over the past two decades with provincial officials huffing and puffing about the need for a proper facility for the growing island but, so far, nothing has happened and the island remains a leading tourist destination with little attraction for larger conferences, exhibitions and events.
In the past the private sector – primarily Central Group and Jungceylon – have indicated their interest to build a convention hall in the Patong area. But town planning issues and the ever-dwindling available land in the seaside city have shelved any progress.
Southern beach locations, with excellent hotels, shopping and beaches – Karon and Kata – have also been flagged as potential locations but access, especially from the airport, remains poor. Travel times to the southern beaches from the airport is at least an hour and involves trips across the notorious hills roads at either Patong or Kata.
Progress on the Patong Tunnel has also stalled with successive governments unable to progress the project.
The government should improve mass transport from the airport to Patong and other western coast districts in Phuket, namely Karon, to facilitate large groups such as Mice travellers that require more than buses and vans, Ms Chalermluck said.
Last year, more than 2 million visitors arrived in Phuket for MICE events, generating 19.5 billion baht in income. But MICE industry proponents say that number could be easily tripled with a proper convention and exhibition venue.
Keep in contact with The Thaiger by following our
Facebook page
.