Phuket Live Wire: iPhone 5 – Caveat emptor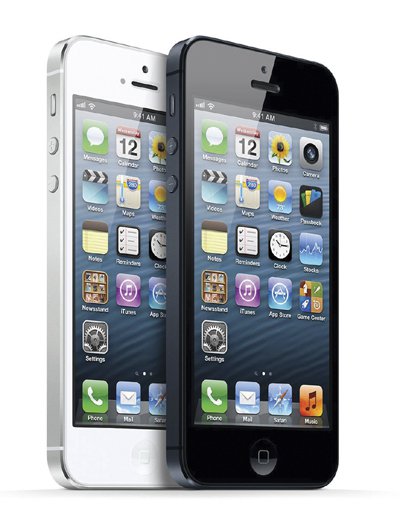 PHUKET: Last week I talked about the importance of fast internet speeds and the evolution of technology in Phuket. This week, man oh man, the pigeons came home to roost. If you're thinking about buying an iPhone 5, it would behoove you to read and understand this and next week's column. The money you save could be your own.
I know a small percentage of you are just dying to get your hands on a new iPhone 5. And a much larger percentage of you have spouses, sorta-spouses, in-laws and out-laws who are looking to you for guidance (if not a small subsidy) to make a smart phone purchase.
Khun Papada, the Area Manager for Com7 International, advises that there is no established launch date for the iPhone 5 in Thailand, and the price hasn't been set yet, as well. But you can bet they'll sell like hot cakes.
Every phone buyer, around the world, is struggling with the same questions: Is it worth upgrading from an earlier iPhone to the new iPhone 5? Would you be better off with a Galaxy S3? How long can you hold out, to see if something better comes along? Those
questions are being debated from Tallahassee to Timbuktu, in coffee shops in Manhattan, yurts in Ulaan Bator, and stilt houses in New Guinea.
Here in Phuket, though, we have one HUGE question that doesn't concern much of the rest of the world – and it'll be a key factor in determining whether your purchase decision turns out to be prescient, or just another dud. Let me save that part for next week.
I'm convinced that the phone-buying world is divided into two parts: those who love the iPhone and those who think that you're a fool if you buy one. I can't say for sure that I've ever met anyone who's moved from one camp to the other. So if your mind's already made up, you don't need me to try to sway you one way or the other.
If your mind isn't made up, the iPhone 5 is a brilliant, if evolutionary – not revolutionary – phone. I will probably end up buying one, not so much for the phone, but for the whole Apple ecosystem, from the Apple App Store to iTunes to iCloud, the ability to use apps and music on all of my devices without even thinking about it – automatic synchronizing – and the fact that Apple stuff (with one exception) works amazingly well. The exception? Apple programs on Windows – particularly iTunes, but also iCloud, QuickTime, Bonjour, and others – are absolutely, utterly dreadful.
On the other hand, the Samsung Galaxy S III has much to offer, and in many ways it's superior to the iPhone 5. Samsung's "It Doesn't Take a Genius" ad nails the high points: bigger and arguably better screen, longer battery life with a removable battery, microSD storage, standard USB plug, NFC (for paying bills using your phone, some day), turn over to mute, tilt to zoom. Some people complain that the S III is too big, especially if you're a one-finger typist. I find the larger screen inviting, so I don't have to squint as much. I'd carry around a Samsung Note except I figure it's unseemly to make a call with a phone the size of a svelte lunch box.
I may end up getting a Galaxy S III, though. I'm headed to Seoul next week, en route to the US, and will see how the prices run out there. I have a Samsung now, and could be convinced.
That's the debate you'll see raging for the rest of the year in mobile phone circles. Here's the part that's unique to just a few countries, including Thailand.
You're probably aware that Thailand is about to embark on its "3G Auction" – starting on October 16, companies will be able to bid on telephone frequencies in the vicinity of 2.1 GHz so that they can offer 3G services with the government's blessing, and without making big payments to CAT (currently used by DTAC and TrueMove) or TOT (which supports AIS). The Thai National Broadcasting and Telecommunications Commission (NBTC) promises it will announce the winners on October 22.
Nine slices of spectrum (think "TV channels") are going up for bid. Each bidding company can bid on at most three slices, at a reserve price of 4.5 billion baht, plus operating commission. While 15 different phone companies have picked up application forms, most insiders expect that only DTAC, True and AIS will have convincing bids.
Here's the rub. Both the iPhone 5 and the Galaxy S III are "4G" phones, although they'll fall back to "3G" if there's no "4G" signal. (You probably know that I hate the term "3G" – so here's a more accurate translation: the iPhone 5 and Galaxy S III support LTE technology, but they'll fall back to HSPA or HSPA+ if there's no LTE signal.) 4G is significantly – very significantly – faster than 3G.
I've been predicting this for two years: Thailand is just getting ready with its 3G auction, when most of the world is scrambling to switch to 4G. And the iPhone 5 is going to shove 4G to center stage in Thailand.
It's like déjà vu all over again. When the iPhone 3G hit the streets in Phuket, early buyers were proud to have a 3G phone – when in fact, there were no 3G signals, anywhere on the island. "But it must be 3G," I heard the argument over and over again, "it says so, right here on the phone."
We're going to hear the same thing about 4G, starting in about a month. People will buy iPhone 5 phones, with LTE ("4G") support, and automatically think they have a 4G phone. But if there are no LTE towers in Phuket, there's no 4G. Period.
Supposedly, TOT is testing LTE right now in Bangkok. 45 countries are currently rolling out LTE. I've written previously about how the equipment being installed in Phuket can be converted from HSPA+ (3G) to LTE (4G) rather quickly and cheaply. But Phuket doesn't have 4G, the regulators aren't talking much about 4G, and it isn't even clear if the winners of the "3G Auction" can put up 4G antennas or not. How's that for a bidder beware caveat?
Phuket's 4G problems with the iPhone go even deeper. Check back next week for the details – and don't buy an iPhone 5 until you understand the 4G implications, here in Phuket.
Woody's Sandwich Shoppes hold computer sessions under the tutelage of Seth Bareiss every other Wednesday afternoon, from 1 to 3pm. If you have a Windows problem that needs to be solved, drop by one of Seth's free afternoon sessions. Details in the Phuket Gazette Events Calendar.
Live Wire is Woody Leonhard's weekly snapshot of all things Internet in Phuket.
Follow him on Twitter, @PhuketLiveWire, and "like" the pages at facebook.com/SandwichShoppe, facebook.com/phuketgazette.net and now Google+, or send him mail at Woody@KhunWoody.com.
— Woody Leonhard

Join the conversation and have your say on Thailand news published on The Thaiger.
Thaiger Talk is our new Thaiger Community where you can join the discussion on everything happening in Thailand right now.
Please note that articles are not posted to the forum instantly and can take up to 20 min before being visible. Click for more information and the Thaiger Talk Guidelines.