Phuket
Mother reclaims Phuket "Ramadan'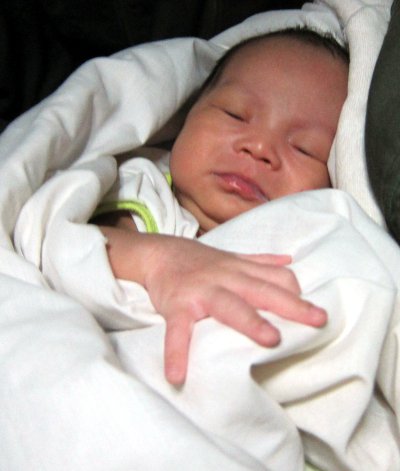 PHUKET: The mother of the baby reported found abandoned on Sunday night has presented herself at Patong Hospital and is now reunited with her one-month-old son, named Ramadan.
Kamala Police Duty Officer Somnerk Dumkeaw said, "It was a misunderstanding. The baby boy was not abandoned. His name is Ramadan because he was born in the Muslim month of Ramadan. His mother is a 34-year-old from Chonburi."
"She used to live with a foreigner, but they separated a few months ago. She was in a bad situation," said Capt Somnerk, who declined to reveal the mother's name.
About two months ago, Mr Rem Kritsan and his family, a local Muslim family, offered to let the mother live with them in their home in Kamala.
At that time she was heavily pregnant with Ramadan and had a two-year-old son to care for.
"On Monday, Ramadan's mother had an argument with the family. She decided to take her boys out of the house," he said.
A neighbor felt pity for baby Ramadan, asking her not to take Ramadan away with her because it was raining.
"Around 7pm on Monday night, the mother took her son – but not Ramadan – with her on her motorbike and left the family," said the captain.
"After the mother had left, the family learned that Ramadan had a fever. They contacted local tambon chief Santi Saraya. The chief called the Kusoldham Foundation for help," he added.
Kusoldham Foundation volunteers arrived and took the baby to Patong Hospital on Monday night.
"Ramadan's mother presented herself at the hospital yesterday morning," said Capt Somneuk.
"The baby still has a fever, so he is still at the hospital as is his mother. I explained to her that we can coordinate with relevant authorities to provide any needed help.
"Some people have already contacted us and expressed willingness to adopt the baby. However, she was adamant that she wants to raise the baby herself," he added.
— Chutharat Plerin