Live Wire – Fourth 3G supplier to aid Phuket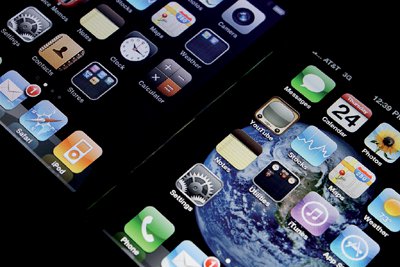 PHUKET: May I present some good news, some not-so-good news, and some news that keeps crawling out of the mailbag, like a gift from Santa that can't be returned.
We've waited years for 3G wireless internet service in Thailand. Now, suddenly, over the course of the past six months, we've got 3G coming out of our ears, in a wide array of incompatible, mind-numbingly complex varieties that even the sales clerks don't understand. And we ain't seen nothin' yet.
There's at least one more phone company coming to the party, and two more incompatible frequencies – all of this without benefit of the government's long-delayed auction.You know the saying, "Life will out"? With apologies to Michael Crichton and Jurassic Park, we've hit a point in Phuket where "3G will out."
In spite of a decade of delays in auctioning off a specific channel for 3G communication (the so-called 2.1 GHz spectrum), with all sorts of porcine pretenders snorting at the trough, we've seen a plethora of 3G services, first from True, then from AIS, then from TrueMove (a subsidiary of True), and now DTAC. It looks like CAT is on the way, with its "My" service still rumored to be rolling out in January.
Here's a quick overview of where we are, and where we're headed.
Right now, AIS has the best 3G coverage on the island, with towers in almost all of the high traffic areas. It's reliable, with few reported outages, although service goes up and down in Rawai when it's raining. AIS is reasonably fast with typical international download speeds ranging from 700 to 1,500 Kbps, which is generally fast enough to stream video over a telephone or iPad, or run Skype with video.
To see the latest reported internet speeds,visit PhuketInternetSpeed.com, click on Search, and choose the Provider AIS – HSPA (3G).
AIS service works with the original Samsung Galaxy S, the iPhone 4, 4S, and iPad 2, but does not work with the original iPad, or the iPhone 3G or 3GS. To see if your phone or tablet will work with AIS, take a look at gsmarena.com and see if your device supports HSPA at 900 MHz.
Surprisingly, even though TrueMove-H uses the theoretically superior HSPA+ technology,we're seeing TrueMove-H international download speeds between 600 and 1,400 Kbps, on average.
Reliability is good, but iPad 2 users report they have to reset their 3G carrier all the time. Coverage is good, but not as extensive as AIS. While True undoubtedly has the better technology, they aren't opening up their overseas lines.
The net result is that, for international access here in Phuket, TrueMove-H isn't any faster than AIS. TrueMove-H will work with the iPhone 3G, 3GS, 4, and 4S. It will not work with the original Samsung Galaxy S. To see if it will work with your phone or tablet, go to www.gsmarena.com and look for HSPA support at 850 MHz.
DTAC just started a 3G service a few weeks ago. We don't have enough information collected to tell how fast it's running, but we do know that it uses the same towers as TrueMove-H. (Both True and DTAC sublease from CAT, which actually owns the towers and the frequency.) I've heard that there's extensive coverage in Phuket Town, but haven't heard anything about outlying areas.
DTAC has no reliable information about its Phuket HSPA service anywhere that I can find. The one map that's accessible online only shows the old EDGE/GPRS towers, with the admonition "The Thai authorities have yet to issue licenses for 3G services". Meh. DTAC service should be available for all of the phones and tablets that are covered by TrueMove-H.
You'd think that telecommunications companies would spotlight their latest wireless internet services with easily accessible details about what's on offer, and how much it costs. But of course you'd be wrong.
CAT has repeatedly said that it expects to get its "My" service up and running in January. The big benefit to CAT is that it's cheaper than the alternatives: AIS and TrueMove charge B 799 per month for "unlimited" service.
CAT is on record as offering the same for B 590. "Unlimited" is a relative term; the rules seem to change from week to week, but right now "unlimited" at AIS and TrueMove seems to be pegged at 5 GB of data per month, after which your speed is throttled way back. CAT says "unlimited" is 4 GB per month. As for DTAC,who knows?
Please keep reporting your speeds! Crowd-sourced speed reporting really works. Write to me, Woody@KhunWoody.com, if you're concerned about how to get started. Take it from a card-carrying Dummy, it's easy.
Live Wire is Phuket Gazette columnist Woody Leonhard's weekly snapshot of all things internet in Phuket.
Follow him on Twitter: @PhuketLiveWire; "like" pages at facebook.com/SandwichShoppe; and facebook.com/phuketgazette.net.
— Woody Leonhard


Read more headlines, reports & breaking news in Phuket. Or catch up on your Thailand news.
UPDATE: Ancient cannon found off Koh Racha aged from Rattanakosin period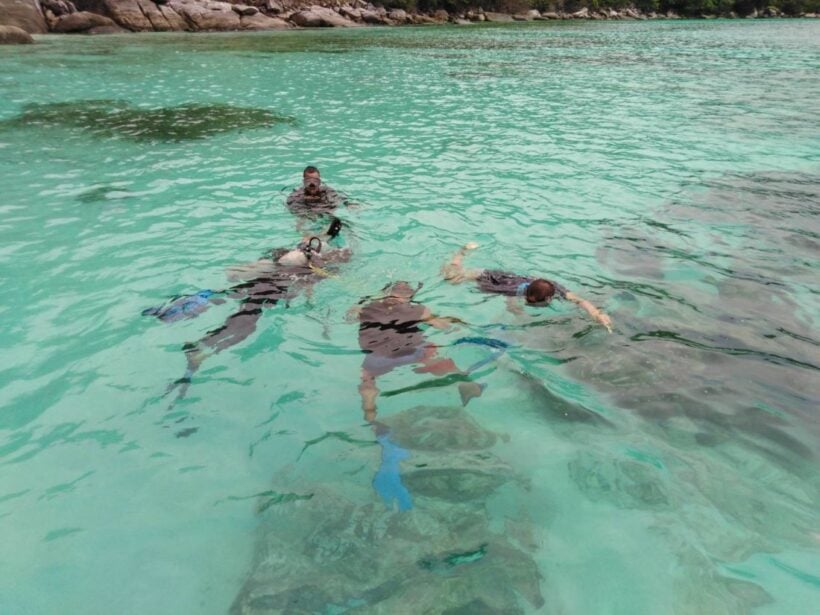 An object found near Koh Racha Noi off Phuket's southern coast yesterday is believed to be ancient cannon from the Rattanakosin period (1782-1932).
An investigation has been launched after the object, similar to an ancient cannon along with an accompanying 'base', was found underwater just off the coast of Koh Racha Noi.
Read more about the discovery HERE.
Divers from the Royal Thai Navy inspected the two mysterious objects yesterday afternoon. The object, similar to an ancient cannon, is more than 1 metre long and 20 centimetres wide. The 'base' measured about 155 x 126 centimetres. It is believed to be the structure that holds the cannon in place.
The Phuket Vice Governor Tanyawat Chanpinit says the ancient cannon is dated back to the beginning of the Rattanakosin period (1782-1932).
Officials from the Fine Art Department are organising its recovery and transport to the Thalang Museum so it can be properly examined and restored.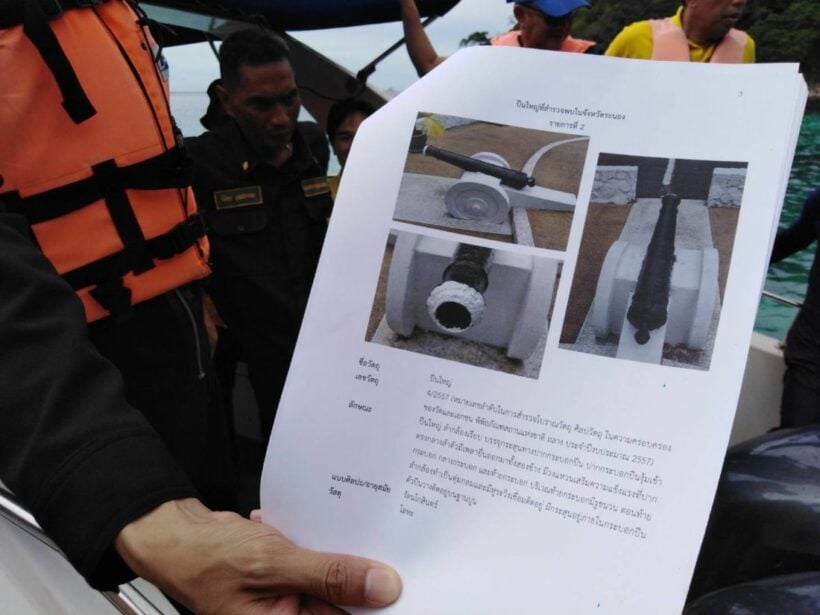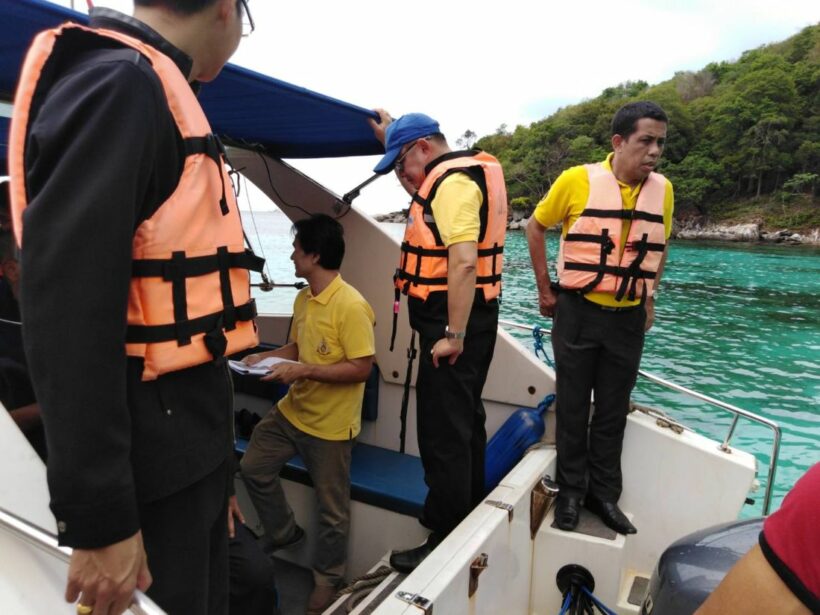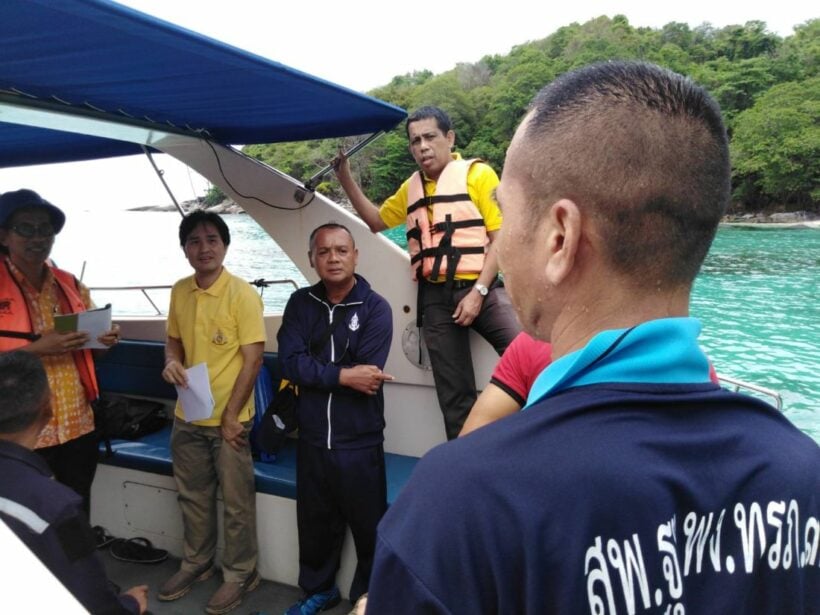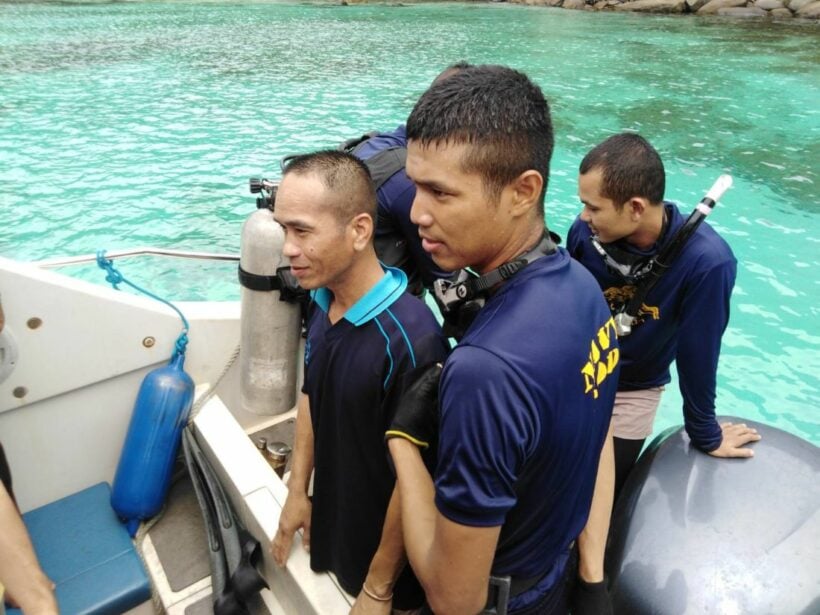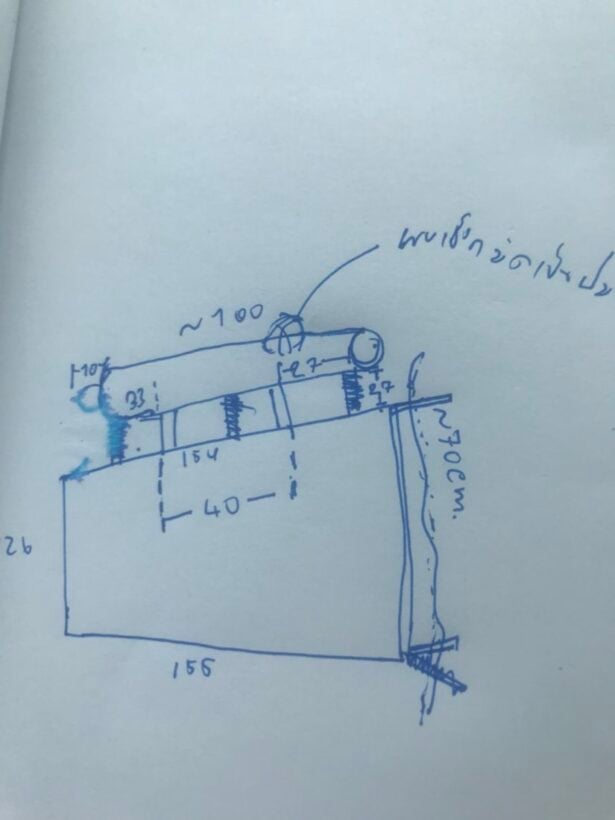 Beam me up Phuket – new space theme hotel for the island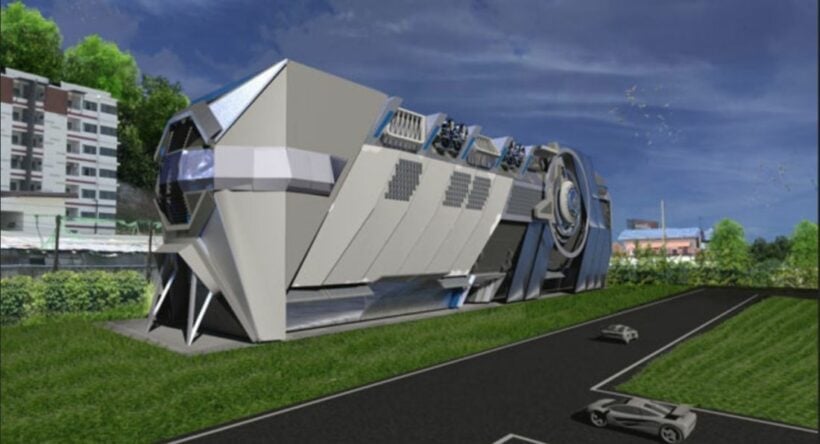 A 150 key space themed hotel is under development in Kathu, Phuket, by a Singaporean group .
Located close to the Central Festival and Makro complexes, the project is expected to open next year according to a report in TTG Asia.
The One Pioneer – Beyond Space Travel hotel say it's "highly focused on an outer space storyline and will have an indoor observatory".
Janette Lee, founder and CEO, says the hotel is poised to open sometime in 2020.
"Tourism business in Thailand and in Phuket will continue to grow but there is still a lack of new attractions. Our vision is to bring to life the dreams of mankind for an experience of space on earth. Our target markets will be both local and international tourists."
According to Lee, the company is seeking partners from Thailand or elsewhere to complete the project. She has had discussions with potential partners and investors during the South East Asia Hotel Investment Summit which took place in Bangkok last week.
Prior to entering the tourism business, Lee had sold her private education business and social enterprise in Singapore. She also used to work in the financial sector.
The project cost is estimated at $40 million.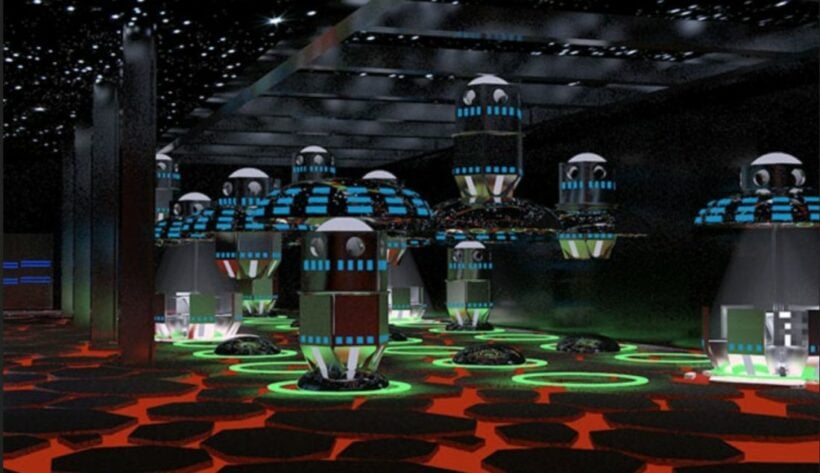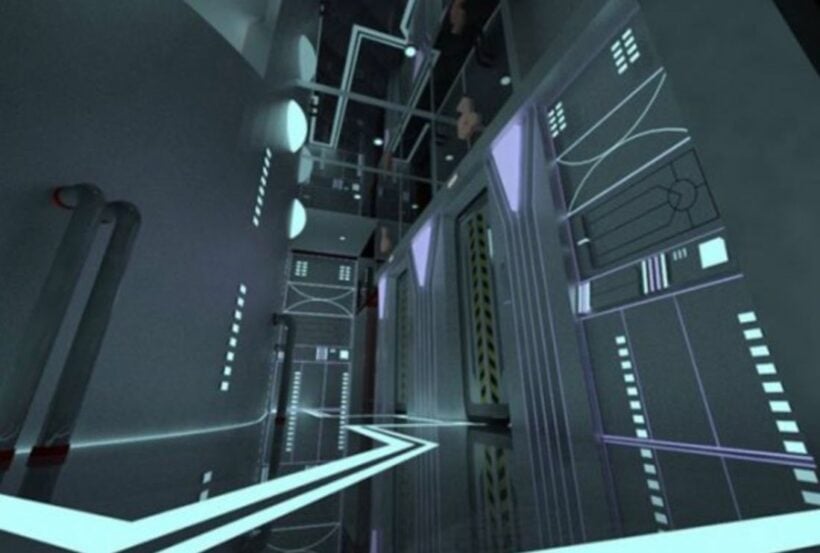 Skål International heads to Phuket, June 2020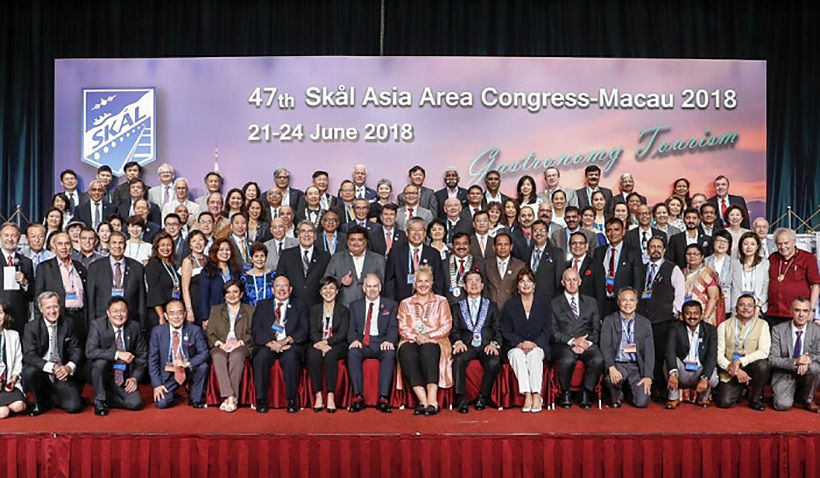 by Paul Poole
Tourism industry professionals from all over the world are expected to descend on Phuket between June 25-27, 2020, for the 49th edition of Skål Asia Congress.
With more than 15,000 members in almost 90 different countries, Skål International is the world's largest organisation of tourism professionals. Through countless local, national and international events, Skål International promotes global tourism and networking, pursuing topics of common interest.
Founded in France in 1934 following a trip to Scandinavia ("skål" means cheers), Skål International has since grown to almost 400 clubs in more than 90 countries around the world. Uniting various branches of the travel and tourism industry, its members, which include industry managers and executives, work to maximise networking on a global scale and promote a responsible tourism industry.
The Skål Congresses are held across the world and attract stakeholders from various parts of the tourism industry. Held at Laguna Phuket, Skål Asia Congress 2020 is an opportunity for Skål members in Asia to meet and discuss the trends and ideas in the tourism industry as well as network with their peers around a theme of "Go Eco 2020 – Ecological & Sustainable Tourism".
Attendees will include airlines, travel and tour companies, online booking portals (OTAs), hotel owners and GMs, luxury cruise ship industry, technology companies selling hotel and web based services, telecoms, website services and discount programs.
The Skål Congresses are known for incorporating the host location and using local partners to arrange formal and informal excursions and events. Skål Asia Congress 2020 will feature a Pan-Asian ecological showcase and exhibition, a Phuket street food cocktail reception, OTOP (One Tambon One Product) showcase and tourist tours.
For more information contact The Sponsorship Experts, Paul Poole