Phuket
German tourist's bag returned after Facebook post goes viral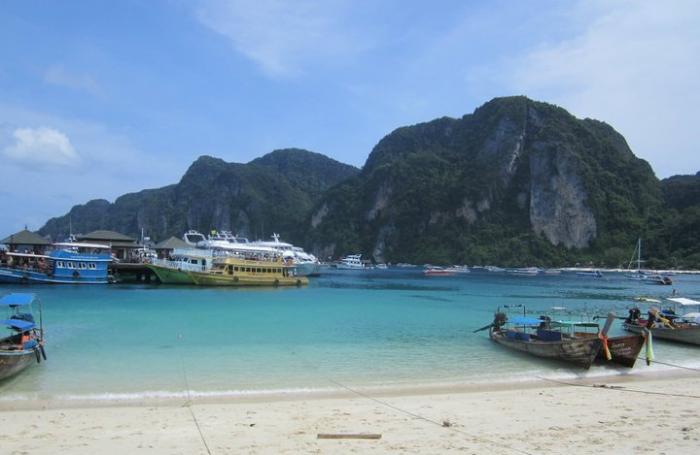 PHUKET: A German tourist lucked out this week after a Facebook post by a fellow traveller helped reunite her with her lost bag.
Polish national Ewelina Moszczynska, 31, found the handbag next to her bungalow on Phi Phi Island on Thursday morning.
"It was the morning after a party that I found the bag next to my bungalow," Ms Moszczynska told the Phuket Gazette.
"I didn't open it at the time, but when no one came to claim it a few hours later, I opened it and realized there was some pretty expensive stuff in it."
Ms Moszczynska said that she was unable to find any identification inside, but did find a camera with pictures of a girl that she had coincidentally met on Maya Bay on Tuesday, and then again at a tattoo shop the following day.
"It might sound strange but somehow I didn't know the name of the girl. All I knew was that she is German" said Ms Moszczynska.
"I took a photo from her camera picture and posted it to Facebook, because we all know how powerful social media is."
The post was shared by fellow backpackers on several forums to help locate the owner, who came forward the same day to claim her belongings.
"We hugged each other; she was very thankful that it was all in one place. I am happy I could help her, because if it happens to me, I would like someone to do the same," Ms Moszczynska added.
— Zohaib Sikander