First priority is to beautify Phuket, says Gov Norraphat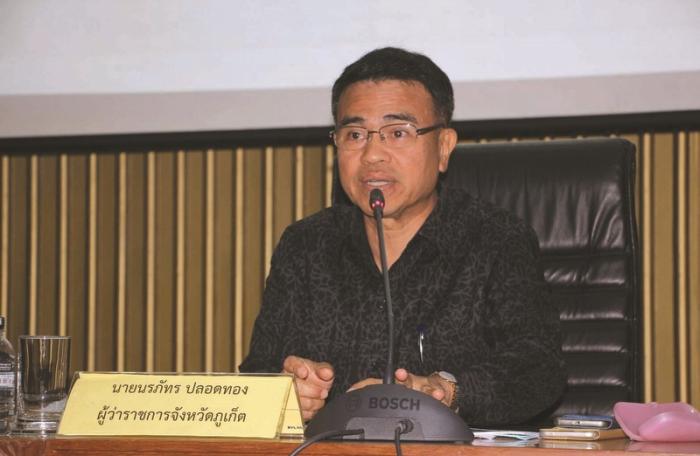 PHUKET: Newly-appointed Phuket Governor Norraphat Plodthong says his first priority is to beautify Phuket.
Earlier this week, the governor held his first 'media meet' since his arrival on the island on April 10, to lay out his plans for Phuket.
On April 4, ex-Phuket Governor Chokchai Dejamornthan was transferred out after six months on the job, with Gov Norraphat – previously Provincial Management Adviser at the Office of the Permanent Secretary of Interior – being named as his successor (story here).
This project was named by the governor as "Beautiful Phuket by our Hands" or Phuket Suay Duay Mue Rao.
"Cleanliness is the very first impression we present to anyone – we must ensure that Phuket is always clean so that we remain in line with our image as a world class tourist destination," said Gov Norraphat.
"Cleanliness doesn't just mean trash collection, but also improving the general image of Phuket as one the cleanest tourist destinations in the world. We will renovate all dirty things that affect our image, such as waterways, fresh markets, public parks, restaurants, stray dogs, and so on."
The governor added that he wanted cleanliness efforts to be sustainable, rather than a one-off occurrence.
"This is not a one-day project that we pick up trash, pose for the press, and then call it a day. The change should be real and lasting.
"It has to start with you. This cannot work without the involvement of all parties. Everyone has to understand that cleanliness is their responsibility too, rather than just the government's," he added.
The governor acknowledged that Phuket has many other problems waiting to be solved, but that cleanliness was the easiest one to start with. The project is expected to begin in next month, with a three-month evaluation also scheduled.
The governor said his second priority is to make Phuket safer, but details about how he plans to put that in motion have not yet been revealed.
The third project is using sports to fight the drug culture so prevalent among youngsters here.
"Local authorities and educational institutions must arrange sports competitions for youth to participate in every month. In 3-6 months, we will arrange a prize-giving ceremony for those with the most participation certificates," said Gov Norraphat.
The last agenda item at the meeting was "creating religious harmony".
"Religion is a sensitive subject, so I will try to learn as much as possible about other religions by visiting mosques, churches and so on. I want people to talk openly about their problems, so we can work together and find ways to solve them," said Gov Norraphat.
"My management style is using the problems as the subject matter or proposition. Then we analyze the root cause of the issue from different angles. Then, we prepare, plan and solve the problem.
"My motto and management style is to make things as simple and straightforward as possible and to analyze the causes of the island's problems in order to solve them. All these projects are possible if we do things the right way," said the governor.
Other issues under discussion were infrastructure, traffic, water management, tourism, safety, fraud, natural resources, national parks, and law and order. The governor said details of new projects would be released in subsequent meetings.
"Anyone with any problems or suggestions can let me know directly. I will try to read every case file at the Damrongdharma Center to keep up to date with the public's issues," said Gov Norraphat.
"Lastly, if you see anyone using my name to do something illegal, please try to record evidence in any form and let me know. My only purpose in being here is to improve Phuket," he added.
— Kongleaphy Keam


Read more headlines, reports & breaking news in Phuket. Or catch up on your Thailand news.
Slow loris released back into Phuket forest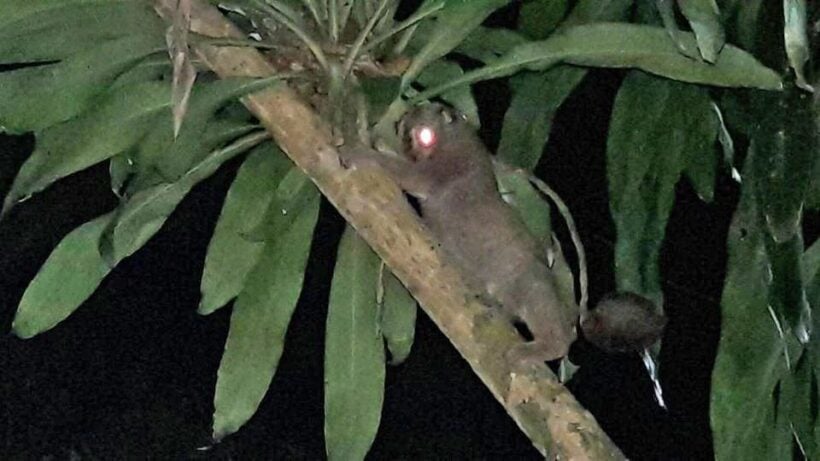 PHOTOS: Department of National Parks
Officers from of the Khao Phra Thaeo Non-Hunting Area have helped in the release of a slow loris back into the wild yesterday.
The Department of National Parks, Wildlife and Plant Conservation reports that the head of Khao Phra Thaeo Non-Hunting Area, Pongchart Chueahom, yesterday released the slow loris to the Khao Phra Thaeo Non-Hunting Are in Thalang.
The slow loris was found near a furniture factory in Thalang last week. It was being treated at a pet hospital before being handed over to Khun Pongchart when it was ready to be set free.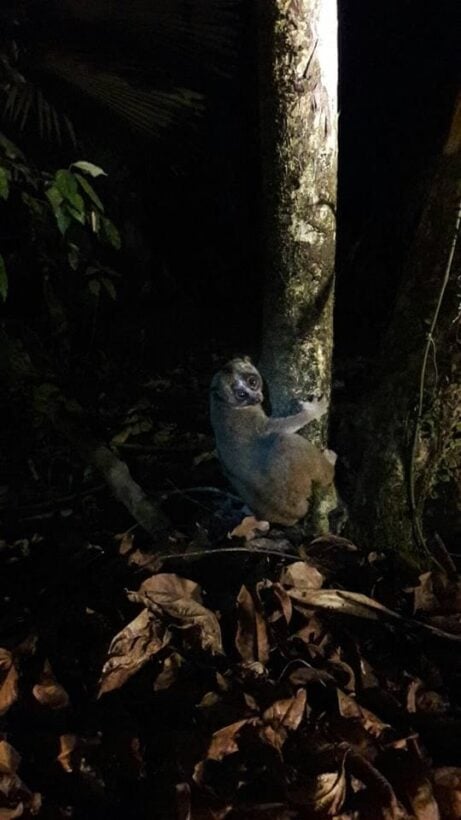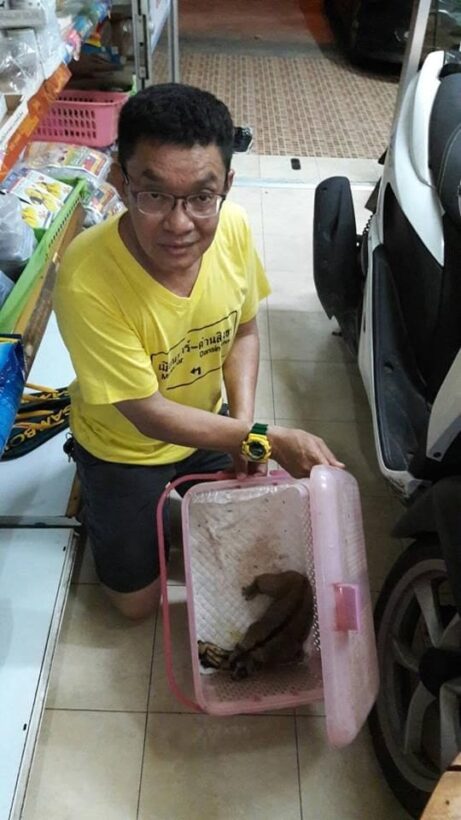 Seastead structure dragged back to shore by Royal Thai Navy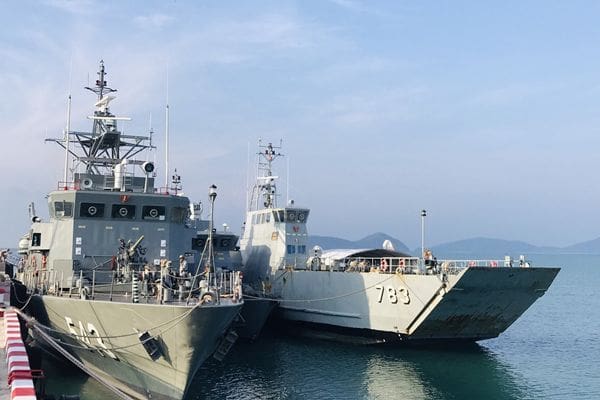 A floating seastead has today been towed by a naval vessel back to the Port of Phuket in Cape Panwa. Meanwhile the Deputy PM Wissanu Krea-ngam is challenging the owners and builders of the structure to take the Thai Government and Navy to the International Court of Justice.
The Royal Thai Navy's Third Fleet ventured out with a group of reporters on Saturday to inspect the floating seastead, the first of about 20 planned Ocean Builders for the open waters about 22km from Phuket's Koh Racha Yai.
Nothing valuable was found on board the octagon-shaped steel and aluminium structure which was attached to a floating platform.
Two vessels were used in today's operation. The living quarters were detached and placed on the first vessel and the second towed the floating platform to the shore for safe keeping pending legal action against its owner as well as the builder, Ocean Builders Company.
Dr. Wissanu said yesterday that Thai authorities were authorised to remove or dismantle the floating housing unit with or without the consent of its owner after finding the structure could pose a threat to Thai national security and sovereignty in accordance with Article 119 of the Criminal Code.
He said that the structure also posed an obstacle to vessels and was located not far from an oil rig.
Regarding the threat by Ocean Builders Company to sue the Thai government in the International Court of Justice for the removal, the deputy PM says he welcomes the move, noting that no government anywhere would allow a seastead settlement near their maritime territory.
Seasteader Chad Andrew Edwartowski and his Thai wife, Mrs. Nadia Summergirl, are wanted by the Thai police for questioning after Thai immigration revoked the American's non-immigrant visa and blacklisted him.
SOURCE: Thai PBS
Phuket taxi slams into tree in Phattalung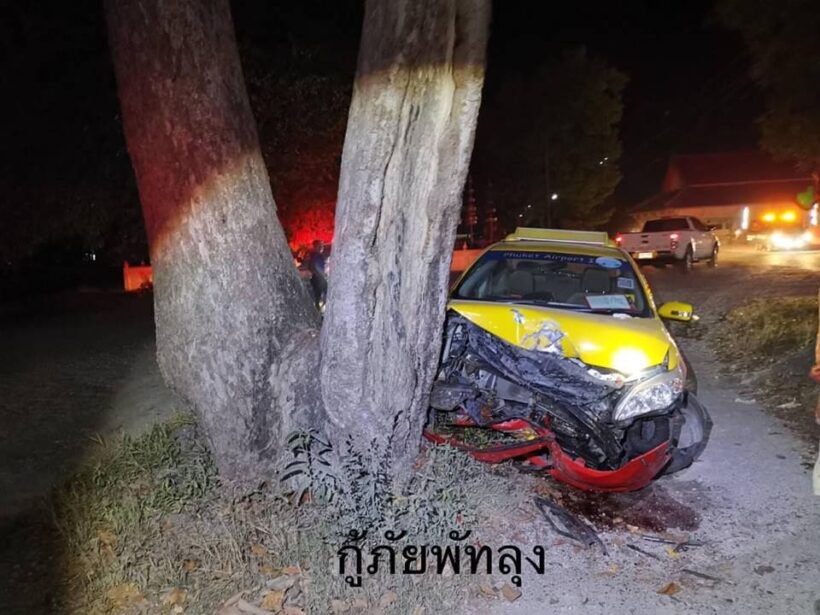 PHOTOS: Phattalung Rescue
Two people have sustained serious injuries after a Phuket taxi slammed into a tree in Phattalung last night.
Phattalung rescue workers were notified of the accident in Mueang Pattalung District at 7.57pm last night (Sunday).
They arrived at the scene to find the Phuket registered taxi resting in front of the big tree on the side of the road near a temple. The front of the vehicle had extensive damage following the collision.
The two people who sustained serious injuries were 58 year old Wanchai Srithong and 64 year old Jamras Srithong. They were both taken to the Phattalung Hospital.
Pattalung City Police are continuing their investigation. There has been no explanation given at this stage as to why a Phuket taxi was in Phattalung.