Cricket: Thalang surge to vie for place in semi-finals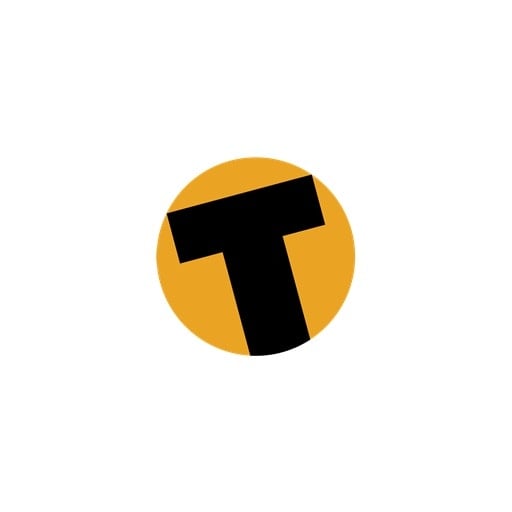 PHUKET: Thalang (TCT) claimed an unlikely outright victory by an innings and 93 runs over a heavily depleted Village Cricket Team at the Alan Cooke Ground last Sunday.
Both teams had multiple changes for their last match of the regular season. TCT regained their captain Bill Stahmer, opening bowler Barrie Buck and debutant Hossain Sylar. Village were without the
ir captain Mudasir Rehman and several of their regular players, but gained some very promising talent in Aneel Mughal and debutants Zohaib, Kafeel Mughal and MM Ghadge.
TCT won the toss and elected to field. Neil Culpan delivered a wayward first over, but also found the edge of the bat and the wicket of Village opener Mike Khan (4 runs).
Debutant Kafeel Mughal (8 runs) never looked comfortable at the crease and edged to first slip in the 7th over. Syed Shahnaz (16 runs) made a half-century against TCT earlier in the season, but on this occasion the spin of Martin Hill brought him undone on the last ball before the 10-over drink break with Village 45/3.
In the 12th over, Andrew McMillan struck with two wickets, and when Olly Wingate played on in the 14th over the Village were 54/6.
Andy and MM Ghadge put up a good contest until Bill Stahmer broke through with two wickets to end the Village innings on 8/74. As two cricketers failed to show at the ground, Village were limited to bat with just nine players.
McMillan 3/13 and Stahmer 2/9 were the pick of the bowlers with Andy Ghadge 19 (*not out) the pick of the Village batsman.
TCT got off to a cautious run chase with the high run rate coming largely from the 27 sundries in the first 10 overs.
Just before drinks, TCT had taken first-innings points and directly after the break McMillan (29 runs) hit a catch to gift Kafeel Mughal his first Phuket wicket.
Justin Thomatos and Stahmer enjoyed the free flow of runs with only five fielders after Stahmer denied the Village any substitutes when Wingate and Shahnaz called a premature end to their seasons. Thomatos (59 runs) was eventually caught after being let off a couple of times attempting to push TCT's lead out over 100 runs.
After 24 overs and 216 runs, Stahmer (48* off 35 balls) declared TCT's innings with a lead of 142 runs.
Kafeel Mughal was the best of the bowlers with two wickets, meanwhile 48 sundries had done a lot to place TCT in a strong position.
Village had thwarted a couple of outright attempts already this season, but without their stonewall Martin Platts there was a vulnerability to the batting line-up.
With 31 overs still to be bowled, Kafeel Mughal (3 runs) was the first Village wicket to fall. He was out LBW in the 7th over off the bowling of TCT's Bangladesh recruit Hossain Sylar. Mike Khan was then bowled off the last ball of the same over, leaving the door wide open for an outright victory.
Bill Stahmer added to his highlight reel with a one-handed diving catch to dismiss Andy Ghadge. The last two wickets fell in quick succession, with TCT's Sylar picking up the remarkable figures of 4/2 from four overs as TCT claimed the six wickets required for an outright win in just 15.4 overs.
The result has catapulted TCT up the table and all but guaranteed them a place in the semi final.
Laguna will play ICC this Sunday from 10am in the final match of the regular season in what is shaping to be a knockout match.
— Andrew McMillan
Keep in contact with The Thaiger by following our
Facebook page
.
Officials raid 2 Phuket casinos, arresting 87 illegal gamblers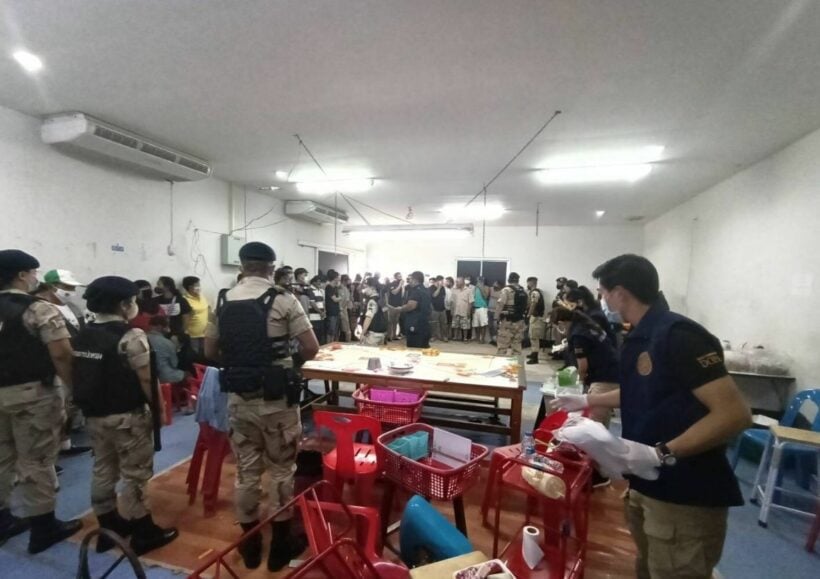 Officials have raided 2 Phuket casinos resulting in 87 people being arrested for allegedly gambling after the island's provincial police received complaints of gambling dens operating around the clock – a violation of the current Emergency Decree which bans crowds.
The first raid took place at about 3:30 pm and was at a casino in tambon Talat Nua of Muang district. The premises provided parking spaces for motorcycles and up to 30 cars, and was fenced on all sides with metal sheets. Officials arrested 45 gamblers-30 men and 15 women. They also seized 62,420 baht that was placed as wagers and a gold necklace that was 15 grams in weight.
Around the same time, a second team raided another casino tambon Sisunthon of Thalang district in Phuket's north. It was also fenced with metal sheets and featured an ample amount of parking space. 42 people- 22 men and 20 women- were rounded up with police seizing 64,260 baht in placed wagers.
All have been charged with illegal betting and violating the Emergency Decree which was recently extended through July.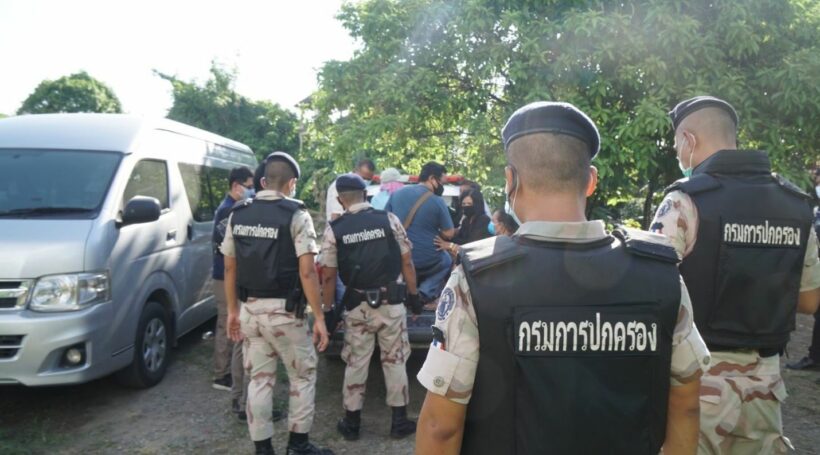 SOURCE: Bangkok Post
Keep in contact with The Thaiger by following our
Facebook page
.
Phuket's (in)famous "Soi Bangla" district reopens today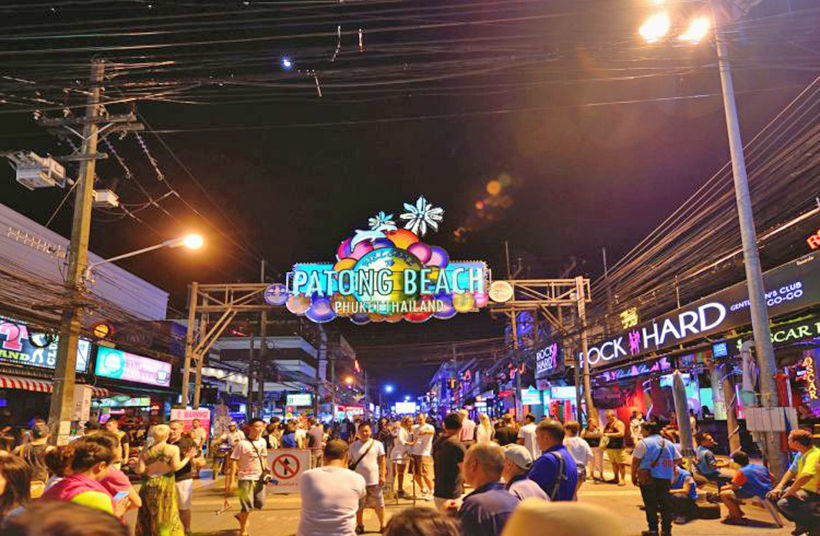 Today is the official reopening of Phuket's famous (or infamous) "Soi Bangla" nightlife district, but only about 20% of venues say they're reopening during this early stage. The Centre for Covid-19 Situation Administration announced yesterday that all night entertainment venues may reopen but must strictly adhere to health guidelines set out to prevent the spread of Covid-19.
Dr Taweesilp Visanuyothin, the spokesman for the CCSA, says night entertainment venues, including pubs, bars, karaoke venues and beer gardens will be allowed to open, but only until midnight. Social distancing measures will be strictly enforced, and customers must use the Thai Chana app to check in and out.
The Patong Entertainment Business Association president says only about 20% of the 324 registered members are expected to reopen initially, but he expects more to reopen soon. Among the 22 rules announced last week- to be presented to the CCSA for approval- were that all staff must wear face masks and face shields, but performers may wear face shields only. No bottles are to be served, and all drinks are to be served in glasses. No pool table games (including snooker and billiards) and no dart games are to be allowed.
The number of guests in each venue is to be restricted to cater for social distancing, with at least 2 metres between tables, or partitions must be installed to ensure patrons are seated at least one metre away from each other.
Undercutting the main reason people visit popular venues, the draft rules also call for groups to be limited to 5 people, and for guests to be prohibited from dancing and singing, gathering, shouting, or "wandering around the premises".
"I have no idea what the rules will be, but we will open anyway. If the full list of 22 rules for pubs, bars and entertainment venues is to be applied, we won't be able to enforce all the rules, because enforcing all these rules is impossible. But we can follow some of the rules, such as social distancing, wearing masks and checking temperatures."
Even Patong's mayor told The Phuket News that she is yet to receive a copy of all the rules to be enforced.
"The next thing to do is follow up with the CCSA about the rules. This is very important for the entertainment industry in Patong. I will help and consider being flexible with the rules for entertainment businesses in Patong, because the rules announced by CCSA are the general rules for many places. But some of these rules are not appropriate for businesses here. We have to apply the right rules and optimise them for businesses in Patong."
The PEBA president dismissed a few entertainment zones being singled out in other countries as "hotbeds for starting a second wave" of Covid-19 infections.
"I do not care what some people claim is the risk of being in a bar. If the government is genuinely concerned about the risk of Covid-19 spreading, then it is not just about bars, pubs and entertainment venues. The risk of Covid-19 spreading applies anywhere where people are around, not only at bars and pubs."
SOURCE: The Phuket News
Keep in contact with The Thaiger by following our
Facebook page
.
Thailand's hotel industry pushing ahead with recovery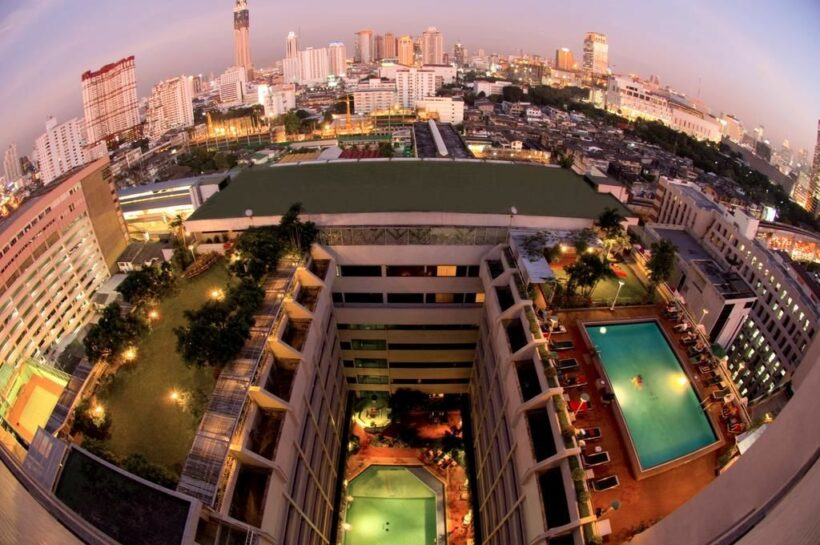 Optimism is building in some corners of the hospitality industry as Thailand pushes ahead with it Covid-19 recovery phases. Occupancy rates in at least Bangkok and Phuket are likely to bottom out soon with the lifting of travel restrictions, according to JLL Hotels & Hospitality Group.
Thailand's hotel industry is now entering a recovery phase following the country's decision to issue a partial easing of lockdown measures, including inter-provincial travel restrictions. There is an expected surge in domestic travel and tourism with the reintroduction of domestic flights, and the slow opening of international borders in the coming months.
The country's tourism and hotels sector has been significantly impacted since the first reported case of Covid-19 in Thailand on January 13, 2020.
"With the country introducing a government-directed lockdown and placing strict limitations on domestic and international mobility, revenue per available room trended downward during the first four months of 2020, led by declines in occupancy."
However, optimism of a gradual recovery remains high for both markets, given strong domestic and global brand recognition and a mature hospitality sector well-prepared to align with stringent health and safety guidelines introduced by The Tourism Authority of Thailand 's "Amazing Thailand Safety and Health Administration program.
"In 2019, Bangkok was named, for the fourth consecutive year, as the most popular travel destination in Mastercard's Global Destinations Cities Index, while Phuket was rated the #2 Most Popular Asia Destination by TripAdvisor."
Chakkrit Chakrabandhu Na Ayudhya, Executive VP, Investment Sales, Asia Pacific, JLL Hotels & Hospitality Group says that Thailand's hotel industry is a bellwether market in global and regional hospitality circles.
"Its Covid-19 recovery will be closely observed by operators and investors. With both government and bank support, we're optimistic a market like Bangkok, with its well-balanced offering to business and leisure demand, will be amongst the first hotel sectors regionally to display meaningful recovery, whilst Phuket will take relatively longer as it relies more on international and leisure demand."
The maturity of Thailand's hotel space, as well as bank and government support so far, have helped the industry alleviate the full impact of Covid-19, despite wide-spread issues with cash flows and fixed operational overheads. JLL expects fewer distressed asset sales in Bangkok compared to other markets in Thailand due to robust balance sheets held by many owners. Investors have been looking for opportunities in Thailand, with greater interest expected initially from developers and private equity firms who tend to be less risk-averse as the recovery gains momentum.
According to JLL's Hotels & Hospitality, operators and investors in Thailand's hotel industry should also consider several factors to optimise their recovery strategies:
Critically evaluate hotel positioning and segmentation mix in light of extensive current supply and future pipeline.
Calculate breakeven occupancy and factor in gradual demand ramp up, taking into consideration potential travel bubbles being considered by the Thai government.
Focus on brand, operating and distribution partners when setting out a differentiating strategy to the local market, whilst following the opening of borders carefully.
Take advantage of the government's domestic tourism promotion to help restart operations and build local customer loyalty; launch staycation packages to take advantage of pent up domestic demand
Look for every opportunity to get guests ready for post-Covid-19 travel, embrace the restrictions and set up health and safety protocols for the reopening.
SOURCE: JLL
Keep in contact with The Thaiger by following our
Facebook page
.