Aussie death plunge in Phuket likely an accident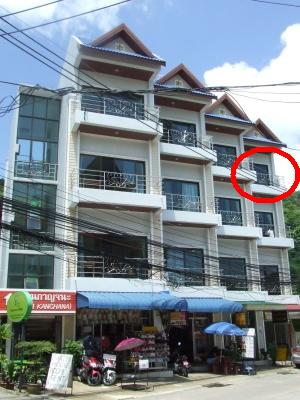 PHUKET: The expat operators of a Patong hotel have dismissed local media reports suggesting that an Australian man who plunged three floors to his death on the morning of June 10 took his own life following a World Cup dispute with a Thai girlfriend.
The death was most likely accidental, they said.
According to one media report, 29-year-old Shawn Morris fell off the balcony of his room at the Kanchana Guest House on Nanai Road after an argument about the World Cup with his "seasonal" Thai girlfriend, whose support of Germany caused friction in their relationship.
Antonio Pala, the 38-year-old Italian who operates the guest house with his South African wife Cisnthia Velopjara, said all evidence suggests Mr Morris accidentally fell from the hotel roof while trying to get back into the room after locking himself out of it.
"He didn't have a girlfriend. He came here on the 17th of May and stayed 23 or 24 days. He stayed with one Thai girl the first three or four days, but it was the first time he met this girl. He came back several times. But I don't think he could have had a fight with a girlfriend because he didn't have a girlfriend," said Mr Pala.
"I saw this story and talked to his close friend who has since left because he was so upset. He confirmed that he didn't have a girlfriend. The second thing is that Shawn didn't care about football at all. The last thing, that Shawn came back every low season to see this girl, is not true at all.
Sometimes he came with family, sometimes with friends and sometimes with an Australian girlfriend. He also came in the high season as well as the low season. So this story is completely untrue in my opinion," said the Italian.
Mr Morris greeted staff when he returned to the hotel at about 4am and called his friend at 4:15am to tell him he was back and safe. He fell at about 5am, he said.
"When I went inside the room with the police there were no other signs that others were present," he said.
"He didn't have any problems with anyone else. Okay, he drank too much, that's true. Yes, he started drinking in the afternoons and had long drinking sessions. But my wife told me he talked to him the day before and he said he had a new job driving trucks in Australia, so I don't think he committed suicide, nor do I think anybody killed him."
Evidence suggests the fall was a tragic accident, he said.
"There is a metallic door on the roof open. It was open, but the day before it was closed. I was up on the roof the day before to put some silicone in one area that was leaking. But I closed it after, because it is raining every day so it cannot stay open. But when I came here in the morning it was open.
Also there was a piece of roof that was broken off, and pieces were near his body. Also, his room key was never recovered. So the most probable thing was that he came back at about 4am, then went out again for something later but then lost his key. So I think he tried to get into the room from the roof, but it was impossible and he fell," he said.
"He was a very nice guy, very polite. Even when he was drunk he was still very polite and respectable, never talking too much. He always said hello when I saw him going out to do his laundry," he said.
— Atchaa Khamlo
Keep in contact with The Thaiger by following our
Facebook page
.
Never miss out on future posts by
following The Thaiger
.
Bangkok Airways add 3 new local routes to their schedule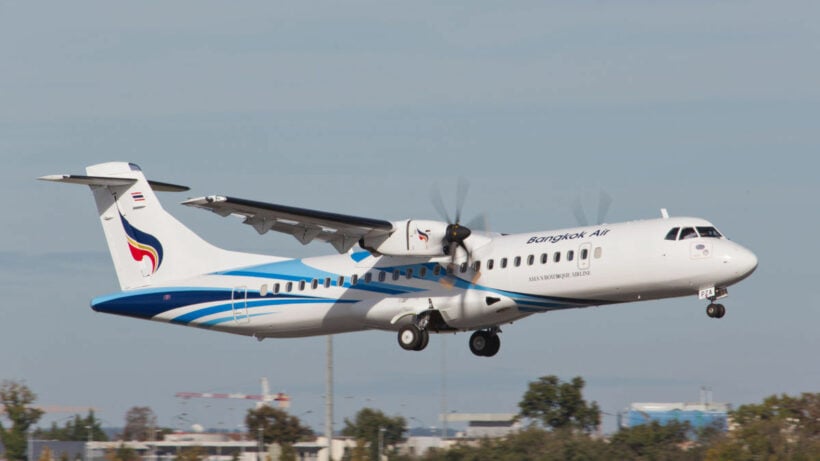 Some domestic routes are being added as local routes continue to expand. This time Bangkok Airways has announced it's resuming its Samui-Phuket, Phuket-Hat Yai and Phuket-Pattaya/Rayong (U-Tapao) flights.
The first additions to the schedule will be the Phuket-Samui flights resuming this Sunday, October 25, and the Phuket-Pattaya flights start again next Tuesday, October 27. The Phuket-Samui flights will be operating on Sundays and Wednesdays only on the airlines' ATR72 turbo prop regional planes, same as before.
A casual search on the Bangkok Airways website, for a return flight from Phuket to Samui on November 1, then back to Phuket on November 8 indicates the cheapest fare (promo) is 2,430 baht. Coming back, the cheapest fare we found, again labelled 'promo', was 2,630 baht. Bangkok Airways operate as a "full service" airline and don't compete with the country's discount airlines. But they operate these three routes exclusively – like it or leave it.
Bangkok Airways say that the flights will be operated "with the highest preventive measures and standards". Around the country the Civil Aviation Authority of Thailand have eased a few of the onboard restrictions, including the start of catering services which were originally banned under the initial flight rules when domestic routes started flying again at the start of July.
The daily direct services between Phuket and Hat Yai are also being operated on the ATR72 aircraft. The flight to Ha Yai leaves Phuket at 8.40am and arrives at Hat Yai at 9:.45am. The return flights leave Hat Yai back to Phuket at 10.25am each day. The route was very popular for the airline before the 'disruption' when airlines had their fleets grounded in April.
The service between Phuket and U-Tapao, linking the party city with the party island, will operate on Tuesdays, Thursdays and Saturdays, again with the ATR72. Phuket to U-Tapao will leave at 12.10pm and then from U-Tapao to Phuket at 4pm on the three days. U-Tapao is about a 50 minute drive from Pattaya and the airport also serves the greater Rayong area.
Keep in contact with The Thaiger by following our
Facebook page
.
Never miss out on future posts by
following The Thaiger
.
4 billion baht medical hub planned for Phuket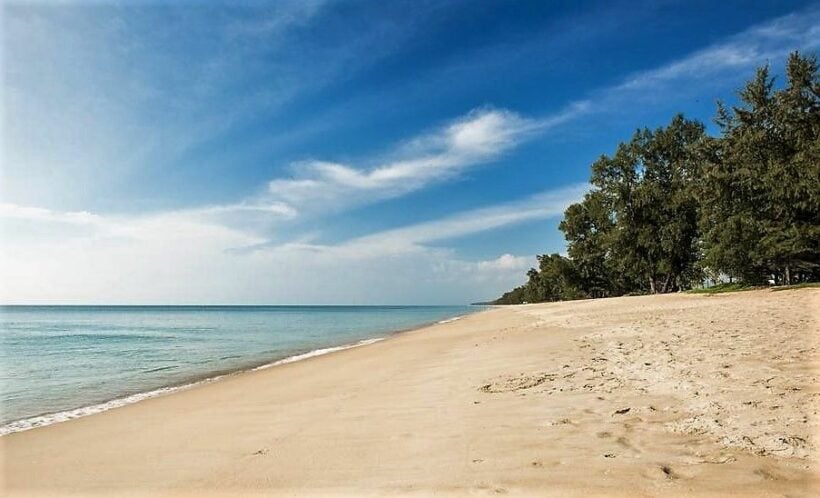 Phuket officials are setting aside around 4 billion baht to transform medical tourism in the southern province of Phuket, by developing a state-of-the-art treatment hub in the north of the island. The Bangkok Post reports that the Treasury department is planning to give the Public Health Ministry permission to use 141 rai of government land in the sub-district of Mai Khao, close to Phuket International Airport. It's not the first time the proposal has come to light.
The concept is gathering support as Phuket battles to diversify its attraction beyond a tropical holiday island.
The aim is to develop Phuket as a world-class health and wellness destination, with facilities that will attract medical tourists from all over the world, as well as providing a high standard of treatment to the local population. It's understood the facility will provide a full range of health services, including long-term care, and hospice and rehabilitation services.
The island already has a well-developed medical tourism market, but has been based around local hospitals and clinics linking up with foreign marketing companies in the past. "The International Medical and Public Health Service" has been conceived to create more long term financial security and diversification, and value-added tourism in Phuket, as the island has taken a heavy financial hit over the past 7 months.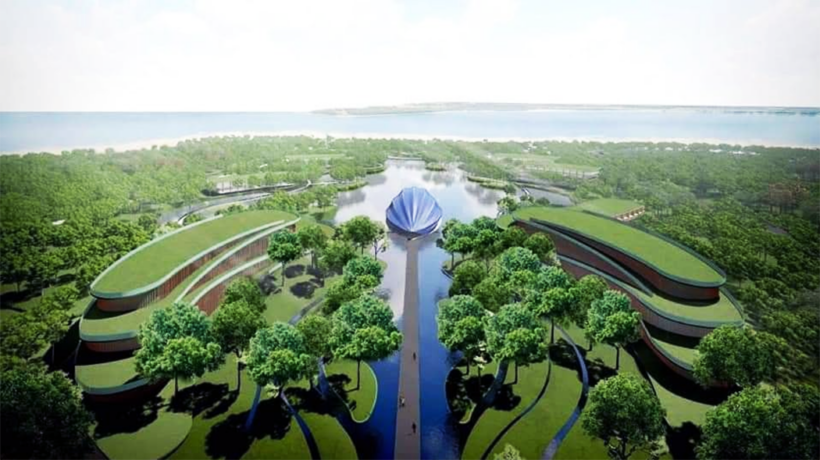 PHOTO: Phuket Andaman News
The plan was first suggested in 2017, by then governor, Noraphat Plodthong and confirmed by the director of Phuket's Vachira Hospital, Dr. Chalermpong Sukontapol, in July. At that stage, the estimated budget was 3-4 billion baht. The director-general of the Treasury department, Yuthana Yimkarun, says the plot is being offered to the Health Ministry for free. The land is thought be worth around 1 billion baht.
Yuthana says the ministry will manage investment, with approximately 2 billion baht required for the first stage of the project. Construction of the facility is expected to be completed over 2 years.
Meanwhile, it's understood that unused government land that is currently managed by various government agencies may be moved under the remit of central government, with a view to increasing its worth. According to the Bangkok Post report, just 4% of government land is directly managed by the Treasury. The other 96% is controlled by various government agencies. Yuthana says the plan is to increase the percentage of state-owned land under the Treasury's management to 10% within 2 years.
SOURCE: Bangkok Post
Keep in contact with The Thaiger by following our
Facebook page
.
Never miss out on future posts by
following The Thaiger
.
"Open the borders, safely", Bill Heinecke, Minor International interview – VIDEO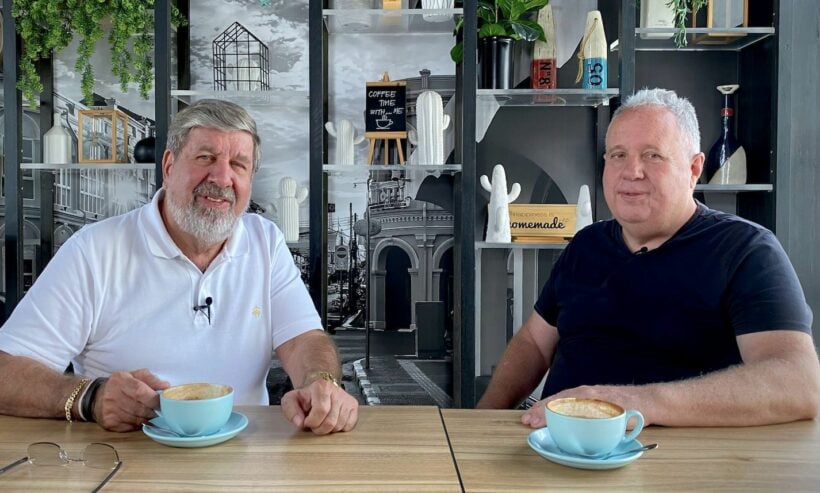 Bill Heinecke speaks to Bill Barnett. The two heavy-hitters of Thailand's hotel and hospitality sector, mull over the current Covid situation and the reopening of Thailand's borders to some form of tourism. Bill Heinecke is the Chairman and Founder of Minor International.
Bill Barnett is the Managing Director of c9hotelworks.com
Now the Thai government has approved the special long-term tourist visa scheme (STV), hoteliers are remaining skeptical about reopening due to the lack of clarity in the recent announcement, which will reportedly take effect next month. The president of the Thai Hotels Association's southern chapter says more hoteliers will consider reopening if the government gives further information about the plan in terms of prospective markets, arrival dates, origin countries, and flights.
Such details would allow hotels to prepare themselves ahead of time to offer services as alternative state quarantine premises as at least 60 hotels in Phuket are awaiting approval to operate such facilities.
Keep in contact with The Thaiger by following our
Facebook page
.
Never miss out on future posts by
following The Thaiger
.