670,000 fewer Chinese tourists – Thailand counts its losses after the Phoenix boat disaster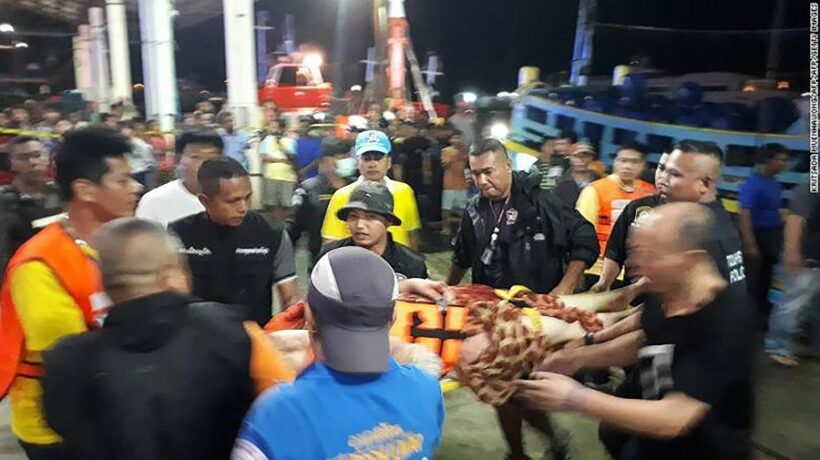 Some of the fallout from the Phuket boat disaster is now starting to hit home, with more to come as cancellations bite into tourist arrivals, principally Chinese tourists.
Thailand's Ministry of Tourism and Sports has officially revised down its forecast for July to December by nearly 670,000, to 5.1 million Chinese tourists.
The South China Morning Post reports that Thailand will lose more than half a million Chinese tourists as a result of the boating incident that killed 47 people last month, 16 of them children.
Most analysts consider that Phuket dodged a tourism 'bullet' when the tragedy occurred because of the mass coverage of the Tham Luang cave rescue which was underway at the same time. The media preferred heroic shots of cave divers and rescued football players to pictures of children and their parents being hauled out of the water after being found floating, face down, around the Andaman.
Photos of the Thai PM trying to console weeping and devastated Chinese who had flown to Phuket to recover the bodies of their loved ones, made way for the photos from Chiang Rai.
The 'Phoenix' was carrying 105 people, mostly Chinese day tourists, when it sank off Phuket's south west coast in rough seas on July 5. The boat was among at least three tour boats which ignored weather warning on the day.
Royal Thai Navy officers and local Phuket divers spent more than a week retrieving bodies, some from inside the boat. The captain and crew all got off the boat safely and made their way into the life rafts.
Now the Phoenix's captain, engineer and the Thai owner (of a nominee company set up to run the business and 'own' the boat) have been arrested and remain in detention as the investigation drags on.
Tourists from China accounted for nearly 25% of Thailand's 35 million visitors last year with number forecast to increase in 2018, until this bump in the rising numbers.
The country's Minister of Sports and Tourism remains confident that Chinese arrivals will continue their steady rise, despite the loss of confidence about Thai marine safety, amongst many other safety failures in buses and zero-dollar tour scams.


More fake goods seized in Patong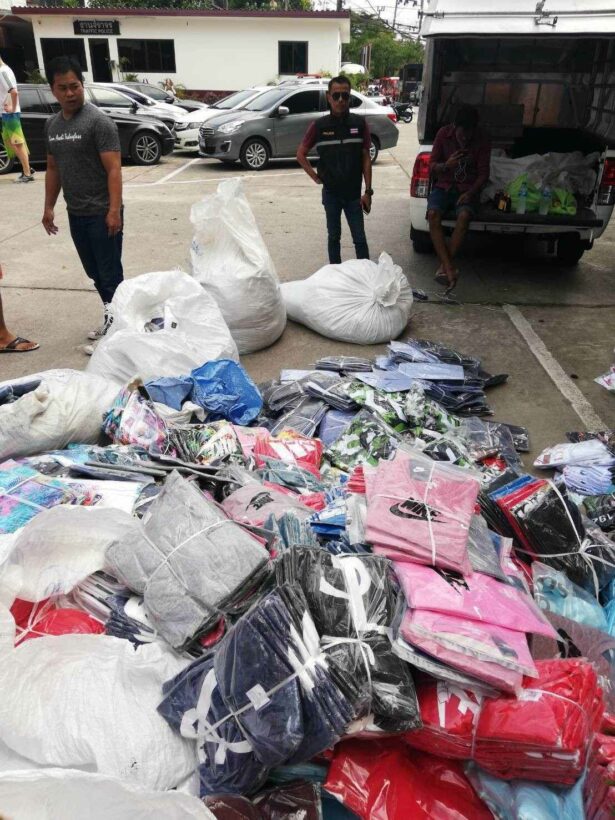 Yesterday (August 17) police and soldiers raided a warehouse in Patong and seized more than 200 counterfeit goods.
A team of officers from the Economic Crime Suppression Division (ECD) joined the raid at the warehouse of Lanta Souvenir in Patong's OTOP Market on Rat-Uthit 200 pi Road. 28 year old Wut Boonkanpai was present and was acting as the shop's care taker.
Wut was taken to the Patong Police Station where he has been charged with selling counterfeit goods.
Offices seized counterfeit Nike T-shirts and hats, counterfeit Lacoste T-shirts, counterfeit Gucci T-shirts, counterfeit Under Armour T- shirts and counterfeit Billabong shorts.



Whale shark sighted off Phuket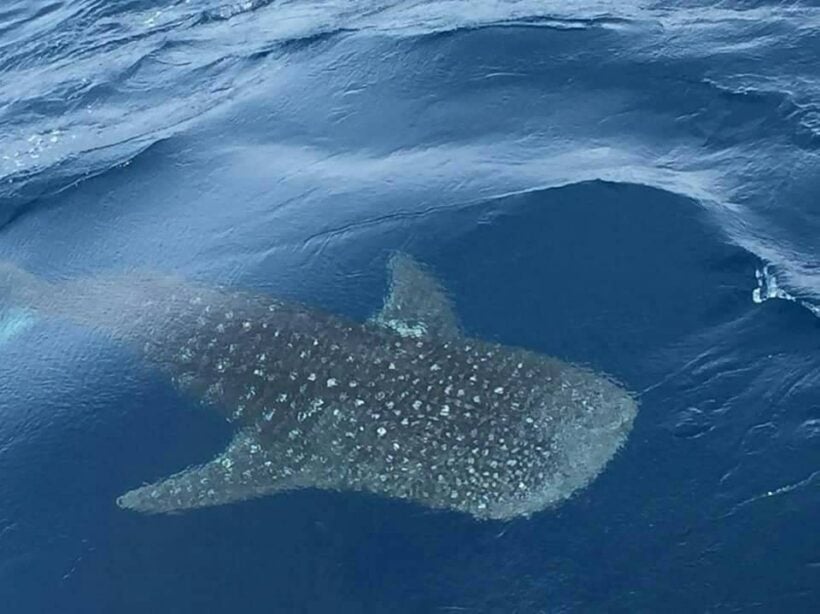 A whale shark was sighted off Ao Tue in Koh Racha yesterday (August 17).
Videos and pictures posted by a personal facebook page 'Saran Hassaya' have been shared widely in social media.
Videos and photos were taken yesterday by female tour guide Kristsada Sukjacharee who is also a dive instructor of the 'Blue Corner' tour boat company and a volunteer with Go Eco Phuket Club.
Khun Kritsada says, "Yesterday we saw something similar to a white plastic item. When the boat was getting closer we thought it was a small fish. Then we saw the whale shark. It is the whale shark chasing the small fish. Everyone in the boat was very excited."
"There are not many chances to see a whale shark as close as this. We think that it was about three metres long and looked very healthy."
PHOTOS AND VIDEO: Saranyu Hassanai Facebook
Central Phuket opens on September 10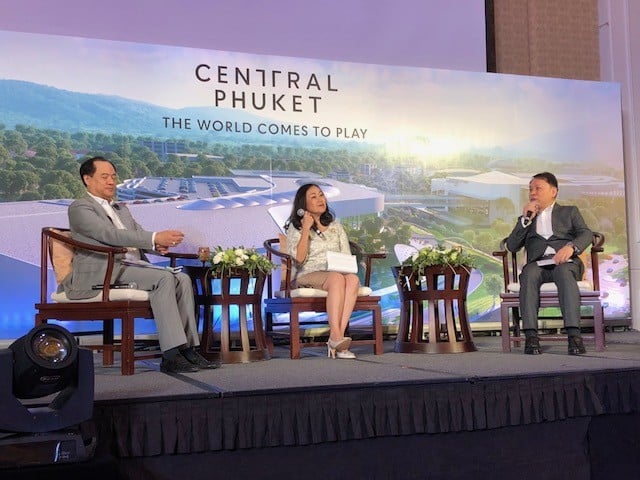 The new Central Phuket is set to open its doors on September 10. The announcement was made at Centara Grand Beach Resort, also owned by the Central Pattana Group.
The concept of the new shopping centre, twice as big as the current Central Festival, is 'The World Comes To Play'. The new complex will feature 20 of the world's biggest luxury brands and three new attractions – 'Tales of Thailand', 'Tribhum – the world's first 3D walkthrough adventure park' and 'Aquaria – a modern format Aquarium'.
The shopping centre is also moving beyond just shopping experiences with a new 'Star Catcher' entertainment show which is described as an 'innovative live performance 360 degree theatrical experience'.
Central Phuket claims its customers will be coming from a 50/50 mix – 50% domestic and 50% international visitors.
Central Pattana says the new shopping centre will help to stamp Phuket, internationally, as on of the world's best 'complete' beach destinations to rival the French Riviera, Miami and Hawaii.
The Group have also announced that the new Central Phuket will be CPN's first model for full-cycle waste reduction saying that they will have a complete system to reduce waste and separate and recycle rubbish. They say that they will be encouraging shoppers to use cloth bags and reduce the use of plastic bags.
There will be room for 4,200 cars, 4,800 motorbikes and 62 buses at the new Central Phuket
Central Pattana also announced this morning that they will be doing some major refurbishment of the current Central Festival. The two shopping centres are linked by a sky-bridge.