Morning fire at the Chiang Mai post office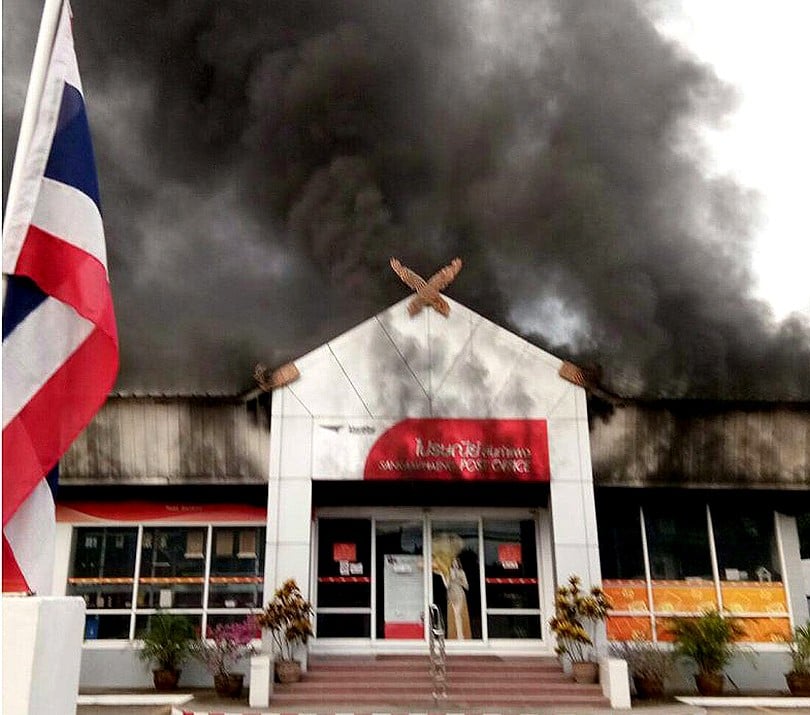 The local precinct superintendent, Pol Colonel Chuwit Kongkaew, says a fire, suspected to have been caused by a short circuit, broke out this morning (Sunday) in the local post office.  The incident happened at the one-storey post office building of the San Khamphaeng branch.
The fire, which occurred at around 7am, took fire-fighters 30 minutes to get under control at the two year old building. The building is used for separating letters and packages. No injuries were reported as it was the weekly day off for all staff.  It was reported that all letters and post packages had already been dispatched before the fire.
Chuwit says Thailand Post would inspect the damage to determine the cost later while police would further investigate the cause of the fire.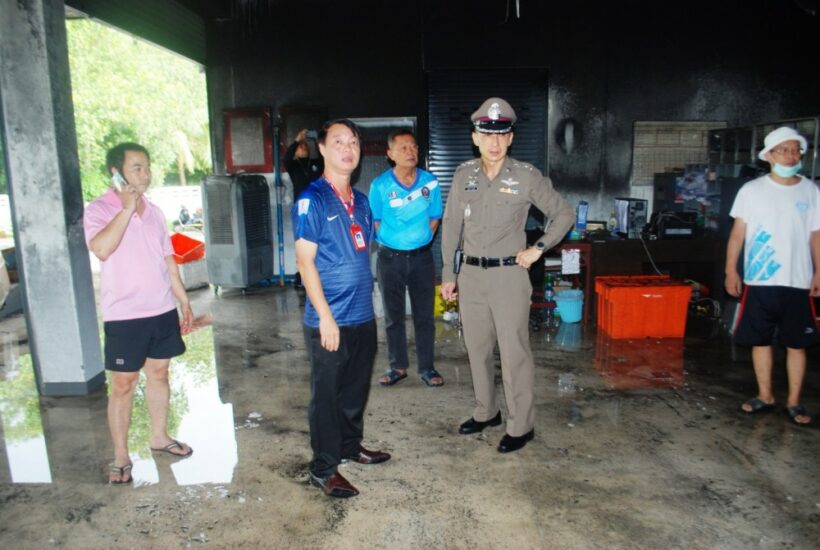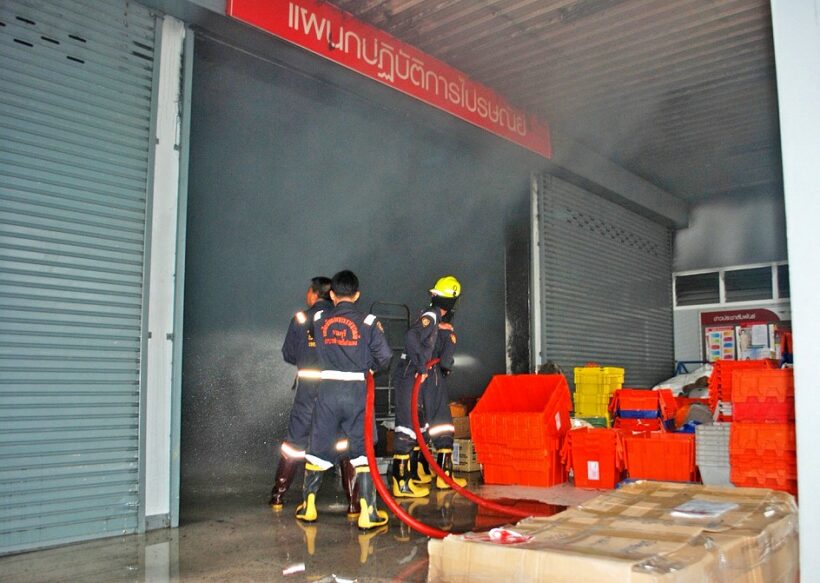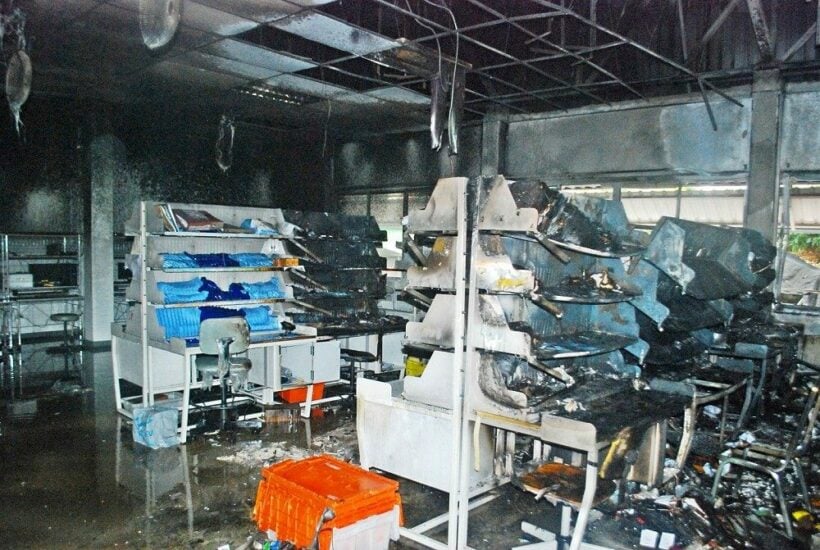 STORY: The Nation


Read more headlines, reports & breaking news in Chiang Mai. Or catch up on your Thailand news.
Police defend theft charges on British backpacker Chris Dodd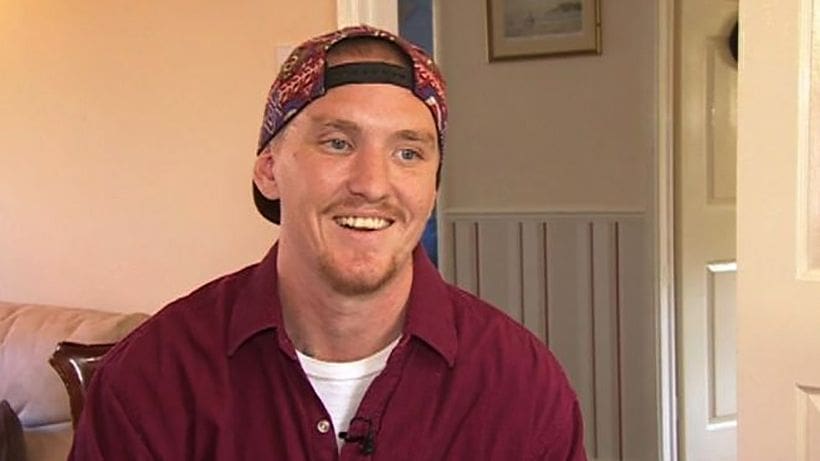 PHOTOS: Chris Dodd, BBC
Police are defending their actions when they charged a British backpacker with theft after he picked up a mobile phone at Chiang Mai airport last February.
29 year old Chris Dodd spent 10 days in jail in February after he was charged with stealing the phone belonging to a German tourist and remanded in custody by a court. Chris insists that he intended to hand the phone in when he arrived at his accommodation.
Read the original Thaiger story HERE.
The charge was dropped after his family and friends back home raised 828,690 baht to pay a fine on his behalf. Dodd has since returned home and continues to protest his innocence.
He has also complained in interviews with the local media that he was forced to have his dreadlocks shaved while he was detained and had to sleep in an overcrowded jail where nobody spoke English.
Dodd, a tattoo artist, told the BBC that he found the phone just as he was about to get into the taxi after arriving at the airport.
The broadcaster says he told them he picked it up the phone and while looking for its owner he moved it to a different location, which is considered theft in Thai law.
Pol Colonel Krissana Pattanacharoen said police at Chiang Mai International Airport had been approached at 8.40pm on February 26 by a German tourist who said she had lost her mobile phone in the terminal.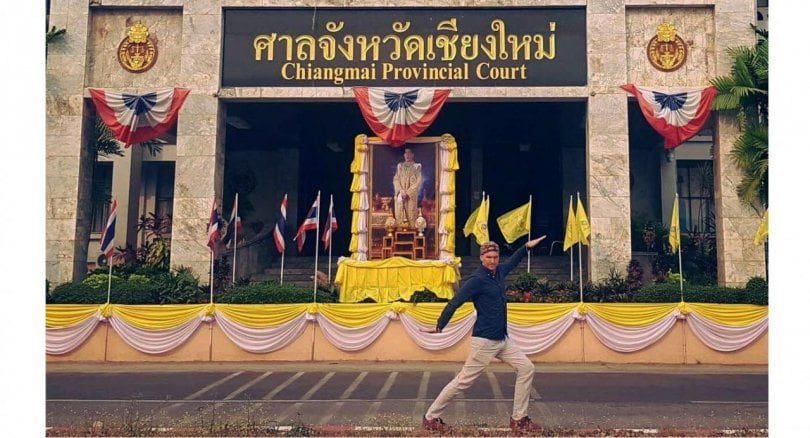 CCTV footage showed a foreigner with dreadlocks and white cap pick up the phone from the floor of the passengers' lounge before leaving the airport in a public van.
Police then traced the van to a guesthouse in Tambon Sripoom, Muang district and found the phone in the possession of British backpacker Dodd, who comes from Poole, Dorset.
"The SIM of the phone we confiscated from the British man had been removed, and the password and language changed," said Krissana.
"All the data had been wiped clean. Police then took him to the Pupingrachaniwet police station to be charged."
Based on the evidence, police charged him with theft and he was taken to Chiang Mai prison pending trial. He was freed on bail on March 11.
Krissana insisted that the shaving of the dreadlocks had been done in accordance with the regulations.
"We strictly follow the laws with respect to basic human rights," Krissana added.
"We are gathering information from his interviews to consider legal action against him."
BBC quoted Dodd as saying: "I was stripped naked, sent in, given a blanket. Then, the next thing you know you're being taken into the cells, where they house massive amounts of people.
"Nobody spoke English. It was really intimidating. You just have to fight for a space on the floor and you have people's legs all over you."
SOURCE: The Nation

British backpacker returns home for Easter after being jailed in Thailand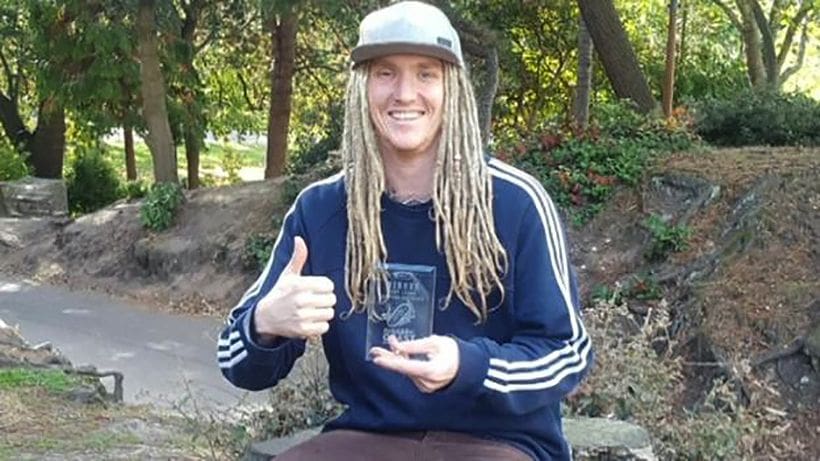 PHOTOS: Facebook.com
A British backpacker is back in the UK for Easter after being released from prison after being incarcerated for 10 days over a 'trivial' offence.
26 year old Chris Dodd told the BBC he was arrested for picking up a mobile phone he found on the ground whilst waiting for a taxi at the Chiang Mai airport. He was accused of theft after taking it with him to his accommodation.
According to Chris, he says he picked up the phone trying to find the owner. In doing so he moved it to a different location – considered theft under Thai law. He says his intention was to report it to police and find the owner when he arrived at his hostel accommodation.
Police identified him on airport CCTV. He was arrested at the hostel.
Prison guards shaved Mr Dodd's head but gave him the shaved-off dreadlocks saying he could keep them.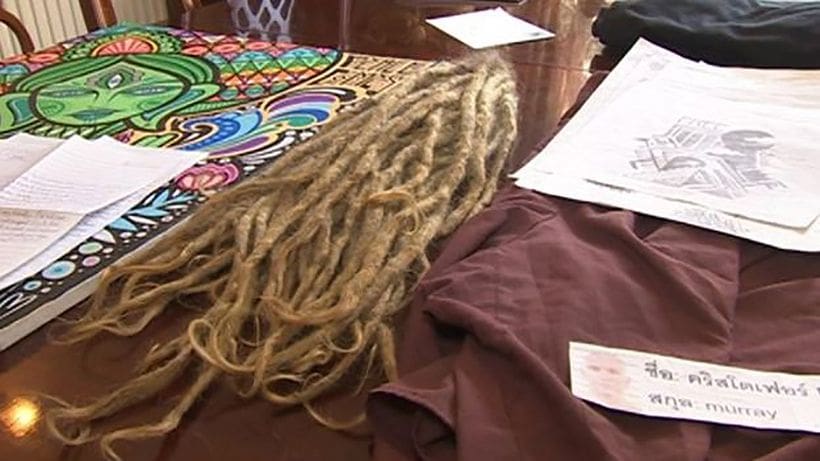 "I was stripped naked, sent in, given a blanket."
"Nobody spoke English. It was really intimidating. You just have to fight for a space on the floor and you have people's legs all over you," Chris told the BBC.
According to his lawyer he faced a five year prison sentence if convicted, but the charges against him were eventually dropped and he was able to leave Thailand. Mr Dodd was released on bail after family and friends raised £20,000 (828,000 baht).
His lawyer told Mr Dodd to leave Thailand immediately after being released. The charges were dropped last Friday.
SOURCE: BBC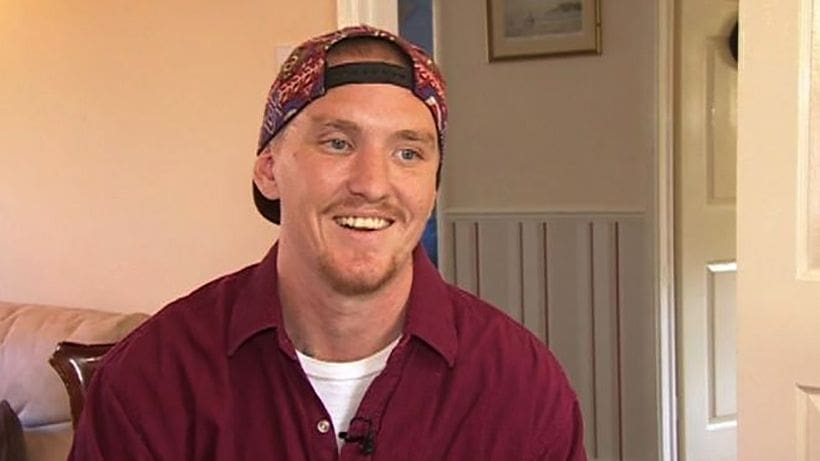 Freak summer storms damage 1,000 houses around Chiang Mai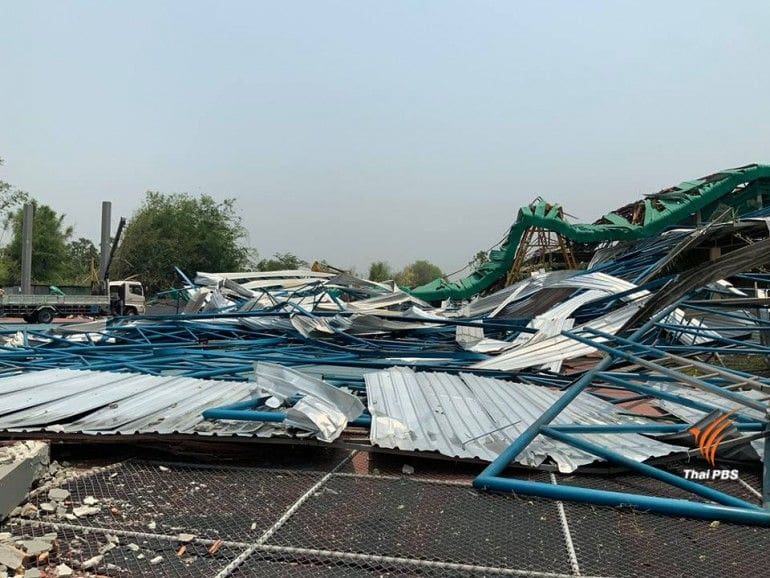 PHOTO: Thai PBS
Up to 1,000 homes were damaged by gusty winds and storm cells over the weekend around Chiang Mai. Ten districts were blacked out for several hours when a freak rain storm struck on Saturday, ripping off the roofs of homes and flinging debris around the districts.
According to the provincial public disaster prevention and mitigation office, the worst-hit district was Hang Don where many houses had their roofs blown off by the gale-force wind which also downed many power poles causing power outage which lasted for several hours. About a dozen cars also sustained damage from flying debris.
Water and power supplies, cut off for many during the storm, were restored later on Saturday evening.
Construction materials such as roof tiles and corrugated iron sheeting have been sent by the office to the affected areas to affect immediate repairs pending detailed assessments of the damages.
The Third Army Region has set up a mobile kitchen at the municipal office of Tambon Nong Kwai to provide free food to the victims on the request of His Majesty the King.
SOURCE: Thai PBS