Phnom Penh Post sold to Malaysian media investor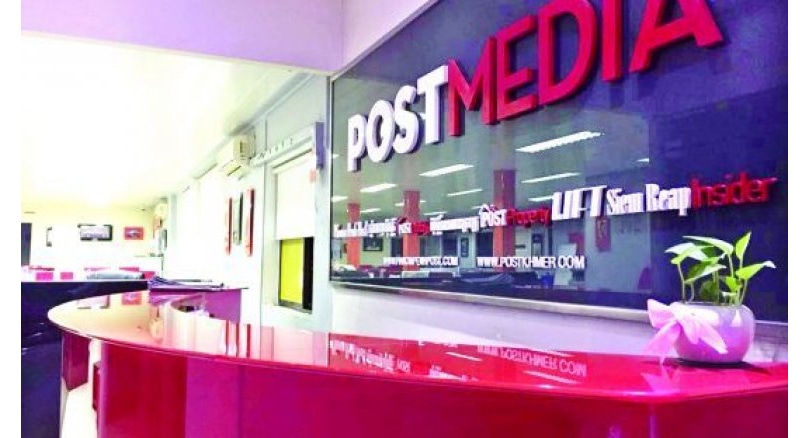 The Phnom Penh Post has been sold to Sivakumar Ganapathy, a Malaysian investor and executive at a public relations firm that has previously done work for Prime Minister Hun Sen's government.
Sivakumar, who is the executive director of Malaysia-based Asia PR, said in a press release distributed to staff on Saturday that he intends to maintain the newspaper's editorial independence.
Editorial staff were informed on Saturday evening that the paper was being sold by Australian mining businessman Bill Clough, who has owned the paper since 2008.
"As representative of the owners of Post Media Ltd, (the Company), which includes Phnom Penh Post and Post Khmer publications, I am pleased to announce that that the Company has been sold to Malaysian investor, Sivakumar G. (Siva)," the press release from Clough reads.
"Siva is a well respected newspaper man, with an experienced journalist background, and represents a strong investment group from Malaysia."
The sale follows a wrongful termination suit brought by a former CEO and a $3.9 million tax bill levelled by the General Department of Taxation (GDT), which had caused some observers – over the objections of The Post's management – to compare the situation to the Cambodia Daily.
That publication, the only other independent newspaper in the country, was shuttered after receiving a $6.3 million tax bill in September.
The tax bill had been settled as part of the sale, according to Clough, who thanked the GDT for their professionalism in his press release. Details of the settlement were not given.
No contact information for Sivakumar was provided in the press release, and messages to his Facebook and email accounts went unanswered on Sunday. Calls and emails to Asia PR also went unanswered.
Asia PR's past clients include "Cambodia and Hun Sen's entry into the Government seat", according to their website. They have also represented KFC Holdings Berhad, a branch of the popular fried chicken chain that launched in Cambodia by partnering with politically connected tycoon Kith Meng.
According to Asia PR's "Track Record" web page, the firm oversaw a signing ceremony that involved Malaysian Prime Minister Mahathir Mohamad and then-co-Prime Ministers Hun Sen and Norodom Ranariddh.
In the press release from Sivakumar released on Sunday, the new ownership said it was "fully committed to upholding the paper's 26 year old legacy and editorial principles/independence without infringing any relevant laws and regulations of the Kingdom of Cambodia".


Ed Legaspi, executive director at the Southeast Asia Press Alliance (SEAPA), said it was worrisome that The Post's new owners appeared to be linked to both the Malaysian and Cambodian governments.
"Although ordinarily sales shouldn't affect editorial policy, we are quite worried this is happening to the Phnom Penh Post," Legaspi said, adding he thought it was "highly likely" that the ownership would try to affect editorial independence.
"Malaysian media and media owners are not known for independence," he said.
"The thing to do is for editors to maintain their independence and continue to do the work that you do.
"According to Legaspi, any improper influence over editorial policies at the Phnom Penh Post would be disastrous for the country's independent media scene.
"We are thinking [The Post] is the last independent outlet in Cambodia," he said, adding that any editorial influence from the new owners "would really be the death of press freedom in Cambodia".
Sivakumar studied journalism at university and was also previously the chief operating officer and editor in chief of Malaysian newspaper Eastern Times News, according to his LinkedIn page.
The newspaper was widely viewed to be close to the Sarawak state's Chief Minister Abdul Taib Mahmud. The Post's new owner also wrote two books on the life of Taib, including an 650-page authorised biography about the longtime head of Sarawak state titled Taib – The Visionary.
Environmental groups have estimated that Sarawak has lost up to 90 percent of its forest cover under Taib's tenure. The state leader was described in leaked, classified cables by the United States government as "highly corrupt" and was similarly criticised by Global Witness. A Swiss-based NGO released a lengthy report last year accusing Taib and his family of laundering up to $77 million in Ontario's property sector. Taib has denied all charges.
Asia PR previously ran the pro-government Cambodia Times newspaper for several years in the Kingdom in the early 1990s. Three separate reports from the 1990s, including one in the Phnom Penh Post, identify NagaCorp CEO Chen Lip Keong as the owner of the Cambodia Times.
An email to two NagaCorp marketing officers asking about the ownership of the Cambodia Times went unanswered on Sunday.The editor in chief of the Cambodia Times was Kamaralzaman Tambu, who was also named as the managing director of Asia PR in a 1995 article in Asian Business. However, Sivakumar did not begin working with Asia PR until 2010, according to his LinkedIn profile.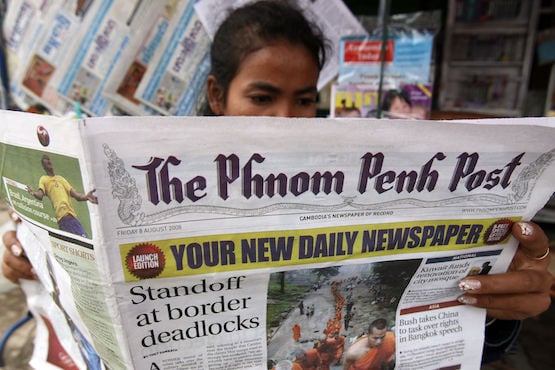 SOURCE: The Nation
Thailand's sponsorship market grew 19% – 2018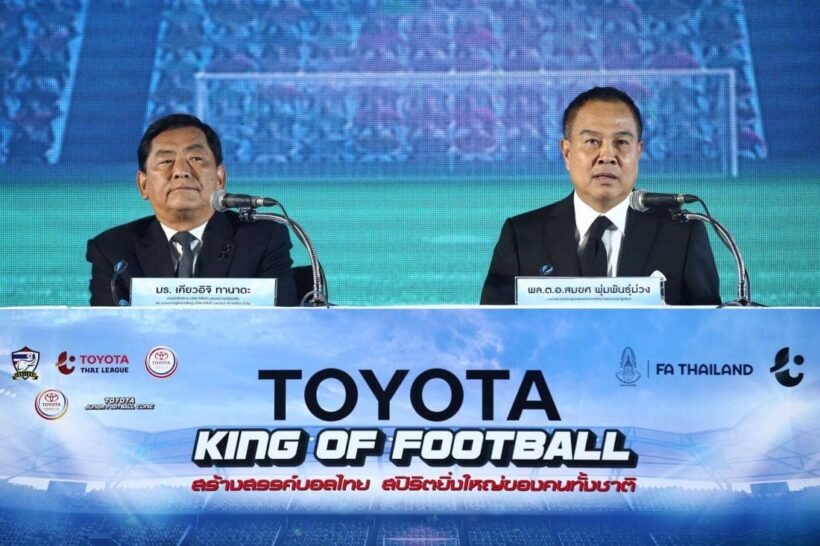 ASN (Asia Sponsorship News) has just released its Sponsorship Market Overview for Thailand 2018. Local agencies have had their say on the performance of the Southeast Asian sponsorship marketplace.
2018 was a robust year for Thailand's Sponsorship market, growing 19% year-on-year to US$223.4 million (2017's total investment was US$188.2 million) and making grounds on reaching its previous (outlier) market peak of US$247.8 million in 2015. Since 2015, the market had been creeping backwards to a recent low of US$187.2 million.
General market health -in GDP terms – for Thailand was generally positive. In November last year, the country forecast a slightly reduced GDP forecast in the mid-4% range for itself for the year.
Back to the Sponsorship market and the leading spending brands are as follows; the Top 10 includes the usual major players, but also some newcomers since ASN last analysed the market in 2016…
| | |
| --- | --- |
| 2018 | (US$) |
| Toyota |  11,749,000 |
| Chang |  10,347,050 |
| PTT Petroleum |  7,372,000 |
| Singha |  6,935,525 |
| PTT Group |  5,573,000 |
| Tourism Authority of Thailand |  5,532,000 |
| Thai Beverage Plc |  5,173,050 |
| Adidas |  5,075,000 |
| Pepsi |  5,065,000 |
| Carabao |  4,389,000 |
These 10 brands contributed almost 30% of the total investment in this Southeast Asian market.
In terms of the movers and shakers within the Top 10, versus 2016…
Toyota was 4th spending US$6.8 million
Chang was 1st with US$14.4 million
AIA was 2nd, Its dramatic fall caused by the cessation of its Thai Umbrella Football Club partnership, with the FAT, in 2017
Carabao and Adidas are newcomers for 2018
Then there are the broader market dynamics that moved the needle – across the various ways to slice ASN's market data:
Platforms: Motorsports and Multi-sports outperformed (+98% and +103% respectively); while platform leaders Football (US$90 million in 2018) and Athletics (US$32 million) gained a healthy 23% and 15% respectively
Categories: Two of the Top 10 categories – Petrochemicals and Conglomerates – dipped into their budgets significantly in 2018 (+119% and +590% (!) respectively)
Genres*: Unsurprisingly, Content was the biggest mover with a 114% uplift. Events, the perennial Genre leader, gained 33% as well
Commenting on the market movements is eponymous Founder of Paul Poole (South East Asia) Company,  a marketing consultancy specialising in commercial sponsorship in Thailand says, "The 19% year-on-year increase in Sponsorship spending in 2018 is testament to a strong industry."
"To see big brands and organisations such as AIA, King Power, Sports Authority of Thailand (SAT), Honda and Siam Cement Group falling off the list is somewhat of a surprise given their visibility in the marketplace and their sponsorship history."
"However, it is refreshing to see new additions to the list such as Adidas. It speaks of a dynamic and ever-changing market."
"Sponsorships have the potential to reach beyond short-term sales to build a brand's identity. Brand strength contributes 60 to 80% to overall sales, making this benefit critical for sustained, long-term sales growth."
Poole is convinced consistency is key to building brand awareness and companies like Toyota and Adidas are good examples of companies pushing through content on all platforms, especially social media.
Since brand ambassadors are now typically anyone sharing content – especially online via video content – brands are getting leverage from the increasing use of social media platforms across the world. And Thailand is one of the most gluttonous consumers of online content!
So the Thai market is in good health: let's see if 2019 can sustain the growth.
To read more of the report click HERE.
Chinese tourists spend big during Chinese New Year holiday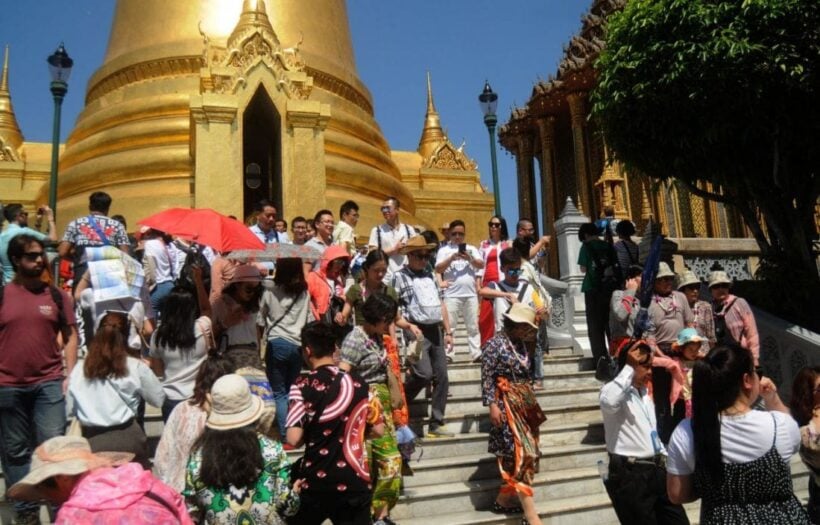 Spending by Chinese tourists during the Chinese New Year holiday around the world was the highest in Thailand.
Alipay, a leading digital payment platform offered by Ant Financial, an affiliate of Alibaba Group has done the sums. The transactions were recorded between February 4-10, and data drawn from the 54 international markets where Alipay is accepted.
The number of transactions in Thailand ranked second worldwide after Hong Kong, and topped the list in Southeast Asia with an average spending of 1,646 yuan (7,650 baht).
The high spending was put down to convenience stores and duty-free shops accepting Alipay and offering special promotions for Alipay users.
King Power Duty Free recorded a 50 per cent increase in transactions thanks to discounts for Alipay users, while transactions at convenience stores also rose by 38 per cent due to their "Alipay corner".
Chinese visitors are also now able to get tax refunds at 7-Eleven branches in the capital.
Chinese spenders, although spending less time per holiday, spend more per person, per day than other tourist demographics entering the country.
Read a previous story about tourist spending patterns HERE.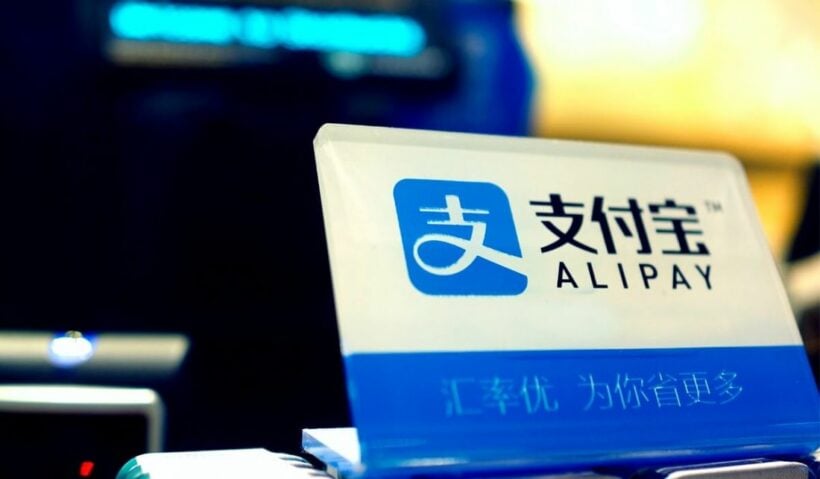 Chronically ill man jumps to his death from Bangkok apartment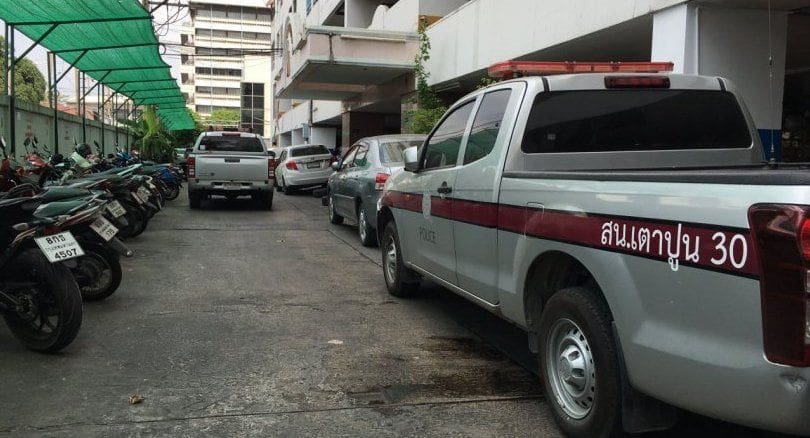 by The Nation
A 66 year old man who lived alone and suffered from chronic ailments has been found dead outside a 15 floor apartment building in Bangkok's Bang Sue district.
It is believed he committed suicide by jumping from the rooftop this morning.
Taopoon police were alerted at 11am that Charn Wanngern died after he fell to the ground in front of the entrance to Building A of Taopoon Mansion.
Police found a suicide note in the man's room on the 15th floor. No foul play is suspected in the man's death.
The note also had the mobile phone number of his close friend. Police called him and learned from the friend that Charn used to own a cabaret troupe in Silom and he recently fell and had been suffering from chronic aliments since.
Charn needed to see a doctor regularly and the friend had to take him to his hospital as he lived alone. The friend said he had a schedule to take Charn to see his doctor this Friday.
Police said Charn's room was on the west side but he fell from the east side of the building so he likely went up to the roof and jumped down.
SOURCE: The Nation