Phnom Penh Post sold to Malaysian media investor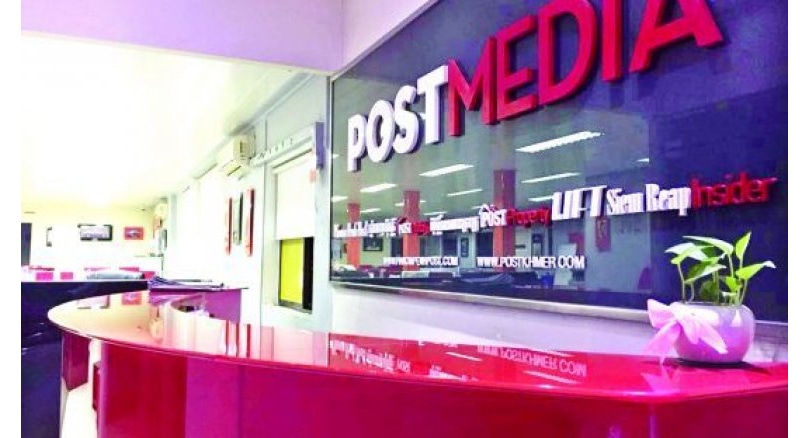 The Phnom Penh Post has been sold to Sivakumar Ganapathy, a Malaysian investor and executive at a public relations firm that has previously done work for Prime Minister Hun Sen's government.
Sivakumar, who is the executive director of Malaysia-based Asia PR, said in a press release distributed to staff on Saturday that he intends to maintain the newspaper's editorial independence.
Editorial staff were informed on Saturday evening that the paper was being sold by Australian mining businessman Bill Clough, who has owned the paper since 2008.
"As representative of the owners of Post Media Ltd, (the Company), which includes Phnom Penh Post and Post Khmer publications, I am pleased to announce that that the Company has been sold to Malaysian investor, Sivakumar G. (Siva)," the press release from Clough reads.
"Siva is a well respected newspaper man, with an experienced journalist background, and represents a strong investment group from Malaysia."
The sale follows a wrongful termination suit brought by a former CEO and a $3.9 million tax bill levelled by the General Department of Taxation (GDT), which had caused some observers – over the objections of The Post's management – to compare the situation to the Cambodia Daily.
That publication, the only other independent newspaper in the country, was shuttered after receiving a $6.3 million tax bill in September.
The tax bill had been settled as part of the sale, according to Clough, who thanked the GDT for their professionalism in his press release. Details of the settlement were not given.
No contact information for Sivakumar was provided in the press release, and messages to his Facebook and email accounts went unanswered on Sunday. Calls and emails to Asia PR also went unanswered.
Asia PR's past clients include "Cambodia and Hun Sen's entry into the Government seat", according to their website. They have also represented KFC Holdings Berhad, a branch of the popular fried chicken chain that launched in Cambodia by partnering with politically connected tycoon Kith Meng.
According to Asia PR's "Track Record" web page, the firm oversaw a signing ceremony that involved Malaysian Prime Minister Mahathir Mohamad and then-co-Prime Ministers Hun Sen and Norodom Ranariddh.
In the press release from Sivakumar released on Sunday, the new ownership said it was "fully committed to upholding the paper's 26 year old legacy and editorial principles/independence without infringing any relevant laws and regulations of the Kingdom of Cambodia".

Ed Legaspi, executive director at the Southeast Asia Press Alliance (SEAPA), said it was worrisome that The Post's new owners appeared to be linked to both the Malaysian and Cambodian governments.
"Although ordinarily sales shouldn't affect editorial policy, we are quite worried this is happening to the Phnom Penh Post," Legaspi said, adding he thought it was "highly likely" that the ownership would try to affect editorial independence.
"Malaysian media and media owners are not known for independence," he said.
"The thing to do is for editors to maintain their independence and continue to do the work that you do.
"According to Legaspi, any improper influence over editorial policies at the Phnom Penh Post would be disastrous for the country's independent media scene.
"We are thinking [The Post] is the last independent outlet in Cambodia," he said, adding that any editorial influence from the new owners "would really be the death of press freedom in Cambodia".
Sivakumar studied journalism at university and was also previously the chief operating officer and editor in chief of Malaysian newspaper Eastern Times News, according to his LinkedIn page.
The newspaper was widely viewed to be close to the Sarawak state's Chief Minister Abdul Taib Mahmud. The Post's new owner also wrote two books on the life of Taib, including an 650-page authorised biography about the longtime head of Sarawak state titled Taib – The Visionary.
Environmental groups have estimated that Sarawak has lost up to 90 percent of its forest cover under Taib's tenure. The state leader was described in leaked, classified cables by the United States government as "highly corrupt" and was similarly criticised by Global Witness. A Swiss-based NGO released a lengthy report last year accusing Taib and his family of laundering up to $77 million in Ontario's property sector. Taib has denied all charges.
Asia PR previously ran the pro-government Cambodia Times newspaper for several years in the Kingdom in the early 1990s. Three separate reports from the 1990s, including one in the Phnom Penh Post, identify NagaCorp CEO Chen Lip Keong as the owner of the Cambodia Times.
An email to two NagaCorp marketing officers asking about the ownership of the Cambodia Times went unanswered on Sunday.The editor in chief of the Cambodia Times was Kamaralzaman Tambu, who was also named as the managing director of Asia PR in a 1995 article in Asian Business. However, Sivakumar did not begin working with Asia PR until 2010, according to his LinkedIn profile.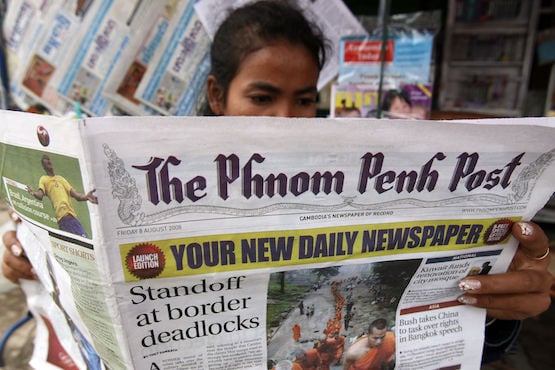 SOURCE: The Nation
Keep in contact with Thaiger by following our Facebook page.
Never miss out on future posts by following Thaiger.
Cambodia threatens jail for Covid-19 quarantine violations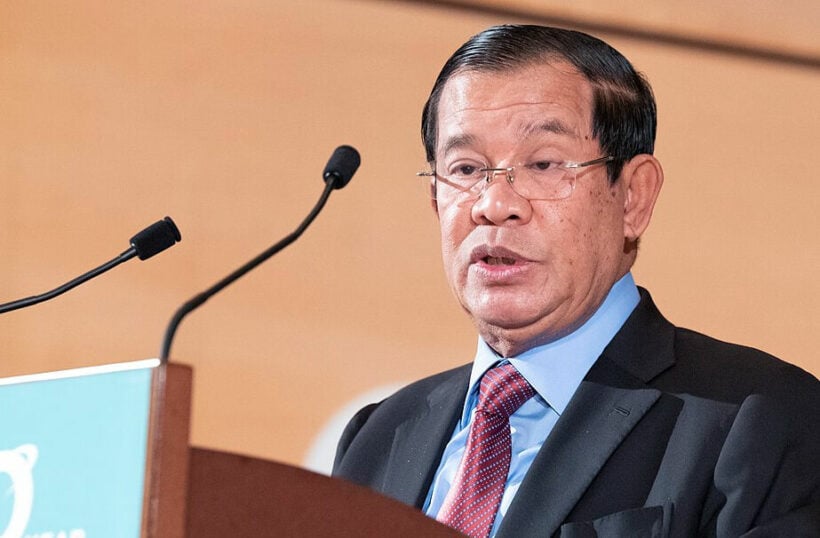 In the face of expanding Covid-19 infections in Cambodia, Prime Minister Hun Sen has warned that violators of quarantine may face prison sentences, and government workers could be fired if they don't get vaccines. More than 1,000 new Coronavirus cases were diagnosed in the last 2 days along, nearly 25% of the total cases since the pandemic began. The government has forbidden out-of-province travel and implemented evening curfews in the main city of Phnom Penh. They even shut down all the tourist attractions including the world-famous Angkor Wat temple complex.
Face masks are already mandatory now in Phnom Penh, with fines up to US $250 for anyone caught violating the order. But PM Hun Sen, himself having had a close brush with Covid-19 months ago, has imposed a 2-week quarantine and has made it clear that punishment for any rule-breakers will be harsh and swift. The government has already enacted a strict bill to curb the spread of Covid-19 in Cambodia, with prison terms of up to 20 years for serious violators. In an address broadcast on state-run television, he promised a "quick trial'.
"People who break Covid measures must be sentenced, I accept being called a dictator, but I will also be admired for protecting my people's lives."
Cambodia began Covid-19 vaccination in February, with a million citizens already receiving at least their first of two injections. In a country of 16 million, that 6% is a healthy start for their vaccination programme. The Prime Minister also declared vaccination mandatory for all state officials and members of the military. He asserted that their job was on the line if they failed to comply.
Cambodia had done well with low Covid-19 infection numbers during the pandemic, but in February, the virus tore through the Chinese ex-pat community, with the outbreak causing a surge in infections proliferating across the country. The situation is worsening now, as hospitals in Phnom Penh are running out of beds and the government is converting large halls and local schools into medical centres for mildly afflicted patients.
SOURCE: Bangkok Post
Keep in contact with Thaiger by following our Facebook page.
Never miss out on future posts by following Thaiger.
7 Thai dogs find a new home in California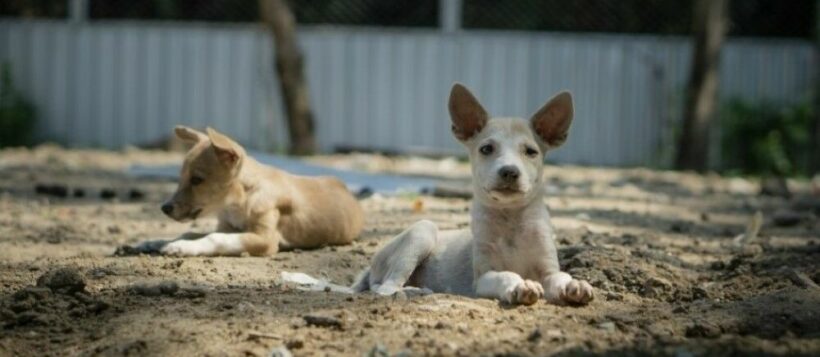 7 stray dogs from Thailand have immigrated to the United States as one California woman attempts to rescue as many Thai dogs as possible. Melissa Bacelar is the owner of The Wagmor Luxury Pet Hotel and Spa, along with its offshoot pet adoption service, Wagmore Pets. Located in Studio City, a neighbourhood in Los Angeles bordering Hollywood, the pet hotel just checked in the 7 Thai dogs.
They were street rescues that the Soi Dog Foundation helped prepare for their move to America. Soi Dog Foundation, a non-profit organisation dedicated to helping stray dogs and cats, is based in Phuket and operating throughout Thailand. They have recently been hosting vaccination and neutering on Koh Samui.
Following 2 days of air travel across the world, the dogs are settling into their new country, safely landed in Los Angeles. Melissa has a passion for rescuing dogs from Thailand because of the tough life they lead here, and the tragic end many face. Some die on the streets, others are poisoned or bludgeoned when they become burdensome to people in the area, while others are slaughtered and sold for meat.
"The dogs on the street often end up in different meat markets in the area; they're just dying on the streets. So it's important to get them out of there and find them homes."
These 7 dogs have escaped that dark fate and have been rescued, rehabilitated, trained and vaccinated by the Soi Dog Foundation in Thailand. Melissa is hopeful that they will find new homes easily as they are fully prepared and ready for adoption. The Thai dogs are surely looking forward to starting their new lives as American dog citizens.
SOURCE: MSN
Keep in contact with Thaiger by following our Facebook page.
Never miss out on future posts by following Thaiger.
Chon Buri: 141 new Covid-19 infections, 54 linked to nightlife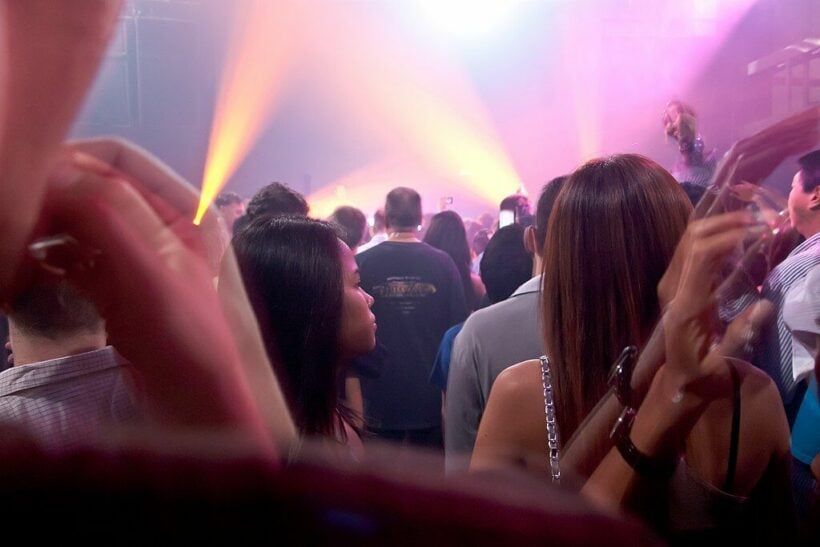 Chon Buri now has 264 confirmed Covid-19 infections this month after the Chon Buri Public Health Department announced that today brought 141 new infections. Many of the new cases stem from exposure from evening entertainment venues. 54 of the new cases are from an outbreak cluster at the Flintstones Pub in Mueang Chon Buri, bringing the total number of Coronavirus cases linked to that one pub to 90. Other infections were found in Chon Buri area venues including Class 99 Pub, Bone Pattaya, Na Pa, Symphony Pub, plus cases from nightclubs in Bangkok and Samut Prakan. 5 of the infected people were actually from other provinces who came to Chon Buri for treatment, while over 60 cases are still being investigated to determine their source.
The infections that were identified locally are:
53 in Mueang Chonburi
30 in Banglamung
8 in Si Racha
7 in Panthong
4 in Panat Nikhom
3 in Ban Bueng
1 in Nongyai
6 from other provinces
Another 2,410 tests have been administered from contact tracing the infections, but results have not been announced yet. Some are suspected to be infected, while others are just proactive cautionary testing for people who may have been exposed in or around the entertainment venues listed above. While the Thai government has shut down all bars and nightclubs in 41 provinces including Chon Buri, local officials are also reminding people to follow Covid-19 precautions. They are requesting everyone in Chon Buri wear masks, maintain social distancing, and avoid crowded places. Officials want to avoid a panic, but do want people to be vigilant to prevent an even bigger outbreak.
SOURCE: The Pattaya News
Keep in contact with Thaiger by following our Facebook page.
Never miss out on future posts by following Thaiger.