Police drag man out of Pattaya school after ex-wife clams he was carrying a gun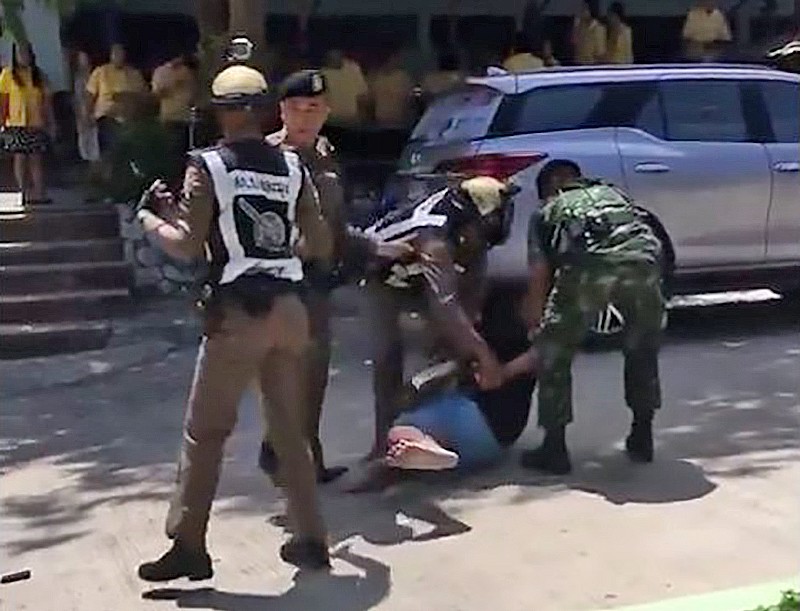 The father at the centre of a viral video has brought along his lawyer to the Bang Laming Police to discuss, what he claims, was an excessive use of force at a primary school in Pattaya yesterday. The issues relate to a long-term domestic custody issue.
35 year old Thara Welajaeng says he was having lunch peacefully with his daughter when his estranged wife arrived at Muang Pattaya 6 school. She had told police that Thara was a drug user and was armed.
Police and military descended on the school, apprehended Thara and escorted him away amid lots of screaming and scuffles.The father of two was dragged away in full view of teachers and students in, what social media has described as a 'heavy-handed' use of force. Posters on Facebook are saying Thara should sue the police and army for his rough treatment. Comments say the police went over the top and should be held accountable for their excessive use of force.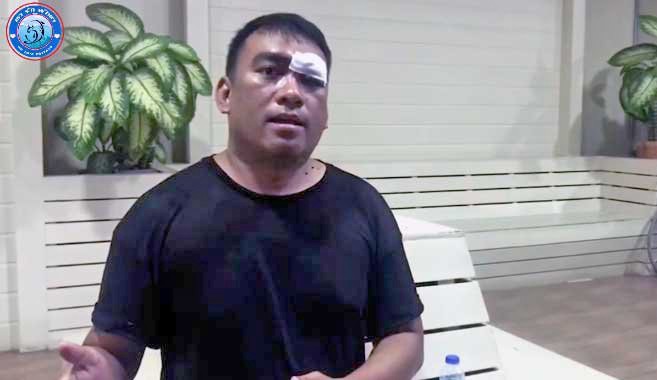 Thara later explained to a an initial police inquiry that he had been having lunch with his youngest daughter. He saw his estranged wife and went upstairs to check on his eldest daughter. When confronted by police he surrendered. Police found no drugs or guns with him. Then trouble flared as his estranged wife's father got in on the act, hit Thara, and a scuffle ensued.
Thara told police that he split up with his wife five years ago and was caring for his children but that his wife wants custody. He admitted to police that he had used drugs as a teen but that was twenty years ago. Thara says he may press charges against his estranged wife and her family for assault and making false accusations and defamatory remarks. He also says he wants formal custody of his children.
Police claim they had to do something urgently to prevent the situation from escalating on the school grounds.
เกิดไรขึ้น⁉️#เหตุเกิดในโรงเรียน#พัทยา#เหตุแย่งลูก ฝั่งพี่ผู้ชาย เอาลูกมาเลี้ยง 2 คน พาย้ายหนีฝั่งแม่มาหลายโรงเรียน จน ทางแม่ไปฟ้องศาล ว่าพ่อไม่มีสิทธิ์เลี้ยงดู จนพ่อพาย้ายมาเรียนเมือง 6 แกก็ค่อยเฝ้าลูกตลอด กลัวทางฝั่งแม่มาเอาไป #พี่ผู้ชายแกรักลูกมากนะค่ะไม่มีใครนี้คือท้าวความ แล้ววันนี้ ฝั่งผู้หญิงเอาหมายสิทธิ์ลุดมาพร้อมพ่อ แล้วไปแจ้งตำรวจว่าพี่แกขายยา เลยตำรวจมาเพียบ แล้วก็มาจับพี่แก พี่แกก็มาคนเดียวจะไปสู้ไร แค่แกไม่ให้ลูกไป

Posted by รู้ยัง – พัทยา on Tuesday, August 7, 2018
VIDEO: เหตุเกิดในโรงเรียน
SOURCE: We Love Pattaya Facebook Page
Keep in contact with The Thaiger by following our
Facebook page
.
Never miss out on future posts by
following The Thaiger
.
"Pattaya Model" to focus on Special Tourist Visa visitors from China and Russia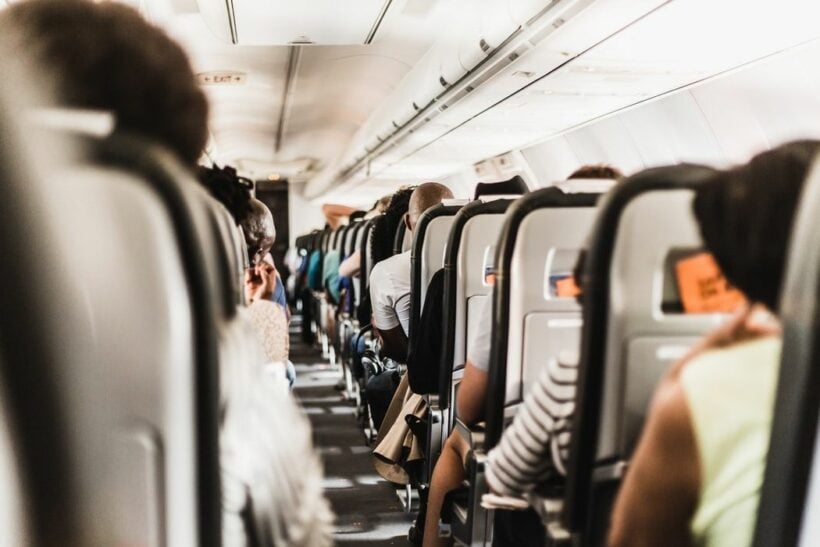 Pattaya wants to cash in on the new Special Tourist Visa scheme and local officials plan to introduce the "Pattaya Model" to help boost the local economy after it took at beating from the lack of international tourists due to the pandemic. They'll focus on drawing in Chinese and Russian tourists on the new long stay visa, according to Pattaya Mayor Sonthaya Khunpluem.
"Last year, there were 3 million Chinese tourists visiting Pattaya, followed by Russian tourists with 1.1 million. The CCSA is targeting these two groups to visit the country under the Covid-19 health measures to boost the local economy."
These travellers would be from cities in Russia and China that are considered to be at a low risk for spreading the coronavirus, the mayor says. He mentioned St. Petersburg in Russia and Guangzhou, Shanghai and Shenzhen in China.
Along with accommodating tourists under the Special Tourist Visa, the mayor says they are planning for other travellers that are approved by the Centre for Covid-19 Situation Administration.
The city is in the process of forming a committee to plan the Pattaya Model. The committee would include local officials as well as representatives from the tourism sector like Eastern Thai Hotels Association and the Chon Buri Tourist Attraction Association.
"Meanwhile, we are following up with the government on when U-Tapao airport will be open to accommodate STV tourists since it is fully prepared to support direct flights and to strictly abide by public health measures to prevent the spread of Covid-19."
SOURCE: Pattaya News
Catch up with the latest daily "Thailand News Today" here on The Thaiger.
Keep in contact with The Thaiger by following our
Facebook page
.
Never miss out on future posts by
following The Thaiger
.
Pattaya – fighting to survive its Covid crisis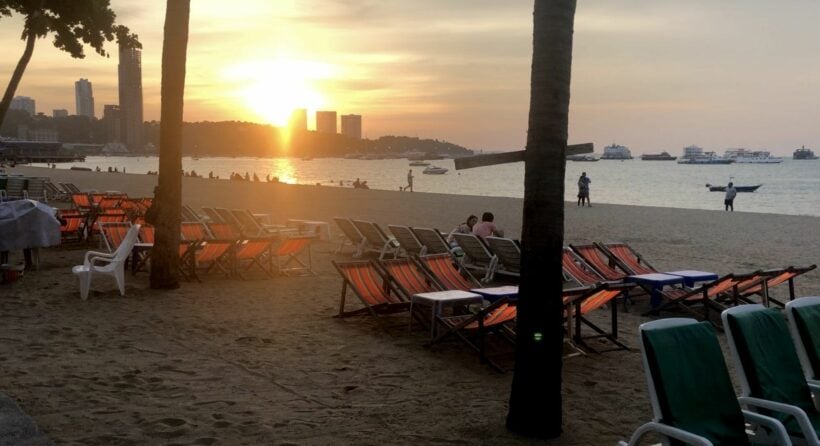 Pattaya, like some of Thailand's other former tourist hotspots, is facing some critical challenges. Hundreds of thousands of workers have left the city because there's simply no work and up to 50% of the city's shops are closed, some never to re-open. The Thaiger filmed most of this video on a long weekend at the end of October, the busiest Pattaya had been in 7 months.
Please LIKE the video and SUBSCRIBE to the Thaiger YouTube channel…
As Thailand struggles along without the benefit of its usual tourist traffic, four key former tourist magnets are facing particular hardships. Phuket, Koh Samui, Chiang Mai… and Pattaya. Whilst there are patches of business activity, just about everything connected directly with the city's tourism business are perilously quiet, particularly on weekdays. That means the employees, the business owners, their families, the landlords and their bank are all suffering as the chain of woes reaches deep into Pattaya's broader community.
Despite the Thai government's attempts to deny the true reason for Pattaya's popularity over the past 6 years, including the annual walk-through the city's red light hot spots and declaring there was no crime or prostitution, the sleazier side of Pattaya has continued to grow, with a growing number of proprietors trying to glean an income out of a slowly declining western patronage. Things were changing and business was getting tighter long before the Covid-19 and Thailand's border closures.
n 2016, Thailand's first female Minister of Tourism, Kobkarn Wattanavrangkul, announced that Thailand was "closed to the sex trade". Walking Street was to be gentrified and some of the red lights moved back from the foreshore to establish new bar and bar girl districts.
Several NGO reports have published the number of prostitutes in Pattaya were between 27,000 up to 30,000, depending on the report you read. The plight for these sex workers, post Covid, is bleak. As their work wasn't officially recognised they weren't able to access any of the government's unemployment stimulus payments and weren't protected under any of the country's labour laws. Luckily for some of them, their employees worked hard to help them through the crisis. One of those is manager Timmy who works for the Night Wish Group.At their peak they ran up to 29 bars in Pattaya. Many of those have closed. At the moment they have about 13 open, as of the end of October.
For now Pattaya's red lights have dimmed somewhat although it's hardly all closed up. Some of the bars have also pivoted to an online model, with mixed results, where the bar girls, and bar boys, are able to 'chat' to online customers, viewers can buy them drinks and business continues as usual. Some bars have even stayed closed and are going 100% online with their digital bars. One proprietor told The Thaiger the online bar scene had become very lucrative but was unsure how long the novelty would last.
Apart from the steep decline in total tourist traffic, there's been a big change in the mix, now mostly domestic tourists. Many businesses are switching up their business models to suit. Many just closed down, seemingly waiting it out to see what happens.
With much of the city's old workforce abandoning Pattaya and heading home, there are still pockets of local life where communities have banded together to help each other through, whilst waiting for some sort of normality to return. For the tourist areas, mostly closer to the beaches, businesslike is patchy indeed.
Keep in contact with The Thaiger by following our
Facebook page
.
Never miss out on future posts by
following The Thaiger
.
Pattaya springs back to life over the long weekend, more to come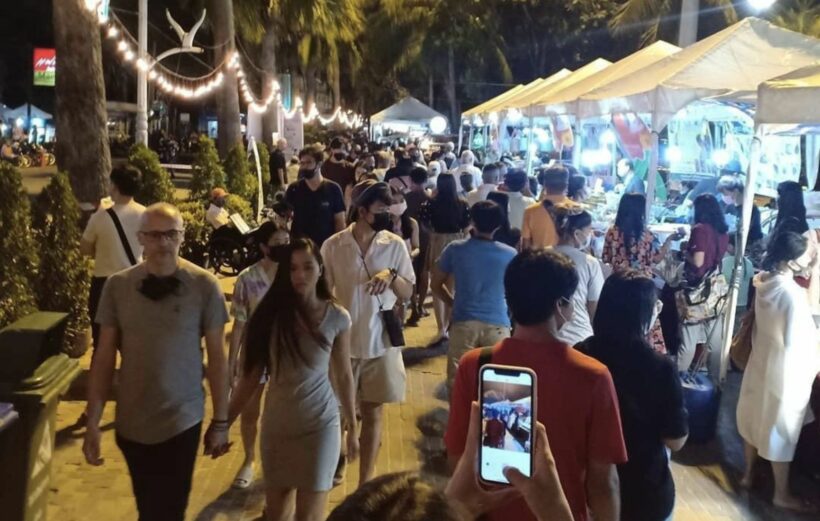 Pattaya, struggling along for the past 7 months with a handful of domestic tourists and Bangkok weekenders, has had its busiest weekend for a long time, albeit a long weekend created by the public holiday in commemoration of King Chulongkorn. Much of the increased traffic were Thai faces, a big change to the city's old demographic of international tourists and expats.
Tourists flocked to the city for the long weekend which included the Eastern Colorful Food, Culture and Music festival stretching along the Beach Road foreshore.
The focus of the weekend's events was the Beach Road which was visibly busy with expats, locals and tourists joining in the foreshore festival, talent shows, music concerts and local food. Central Festival, in the middle of the Beach Road, hosted a range of activities and shows.
Several proprietors with businesses in the city's red light areas also told The Thaiger that it was the busiest they'd seen areas like Walking Street and Soi 6 since the tourist tap slowed to a dribble after the borders were closed down in late March.
The city, along with the rest of Thailand, might have a few more good weeks ahead with the Loy Krathong and Halloween celebrations. The Central Festival Bikini Beach Run is also being held next week. Around the corner the Fireworks Festival on November 27 and 28, a seafood festival, and not too far away, Christmas and New Year celebrations.
Speaking to a number of participants in the foreshore festival on Friday evening, some people said they'd come down from Bangkok to escape the threat of disruptions from the ongoing government protests. Chad said he needed a Bangkok Break…
"Just had to escape for the weekend and get out of the city. All anyone is talking about now is the protests and I needed a bit of Pattaya pampering."
Another expat, working in the tourism sector, (who didn't want to be named) noted that Pattaya's famous (or infamous) nightlife had sprung back to life.
"It didn't take long for the bargirls to flood back and the shutters open on the bars again. Most of the faces I'm seeing are Thai. I figure it may be the first visit to Pattaya for many of them. Let's hope they keep coming."
"Very happy to see the events and festivals are coming back to Pattaya. We will see more in the last 2 months of the year," said Sawas Dee.
Beyond the foreshore area there was still much of the city still closed up and hotels were offering excellent rates through the usual OTAs. Pattaya is still in a struggle to keep its businesses open but at least the last 3 days have given a much-need boost to city life.
The Thaiger has a full story about Pattaya's struggles on our YouTube channel tomorrow.
Watch a quick video from Sawas Dee here…
SOURCE: The Pattaya News
Keep in contact with The Thaiger by following our
Facebook page
.
Never miss out on future posts by
following The Thaiger
.