Iranian man falls to his death in Pattaya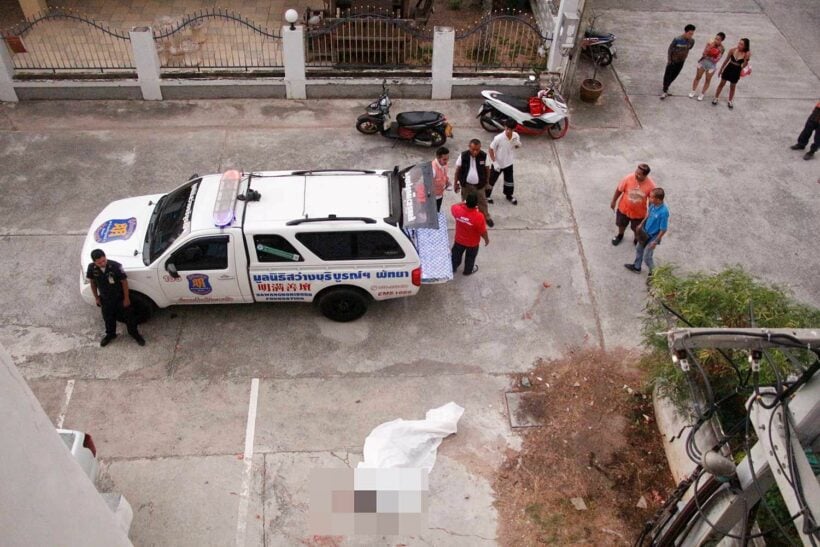 An Iranian man is dead after falling from an eight-storey building at a housing state in Pattaya's Bang Lamung district this morning. The body of the 55 year old man, whose name is being withheld until relatives are notified, was found face down on the ground behind the building at the Ekmongkhol housing estate in tambon Nong Prue. Pattaya police were notified at around 6:30am.
A security guard at the housing estate told police he had never seen the man. While patrolling the estate, he heard a thud behind the building. The building was new and not yet open for tenants. He rushed to check and found the body.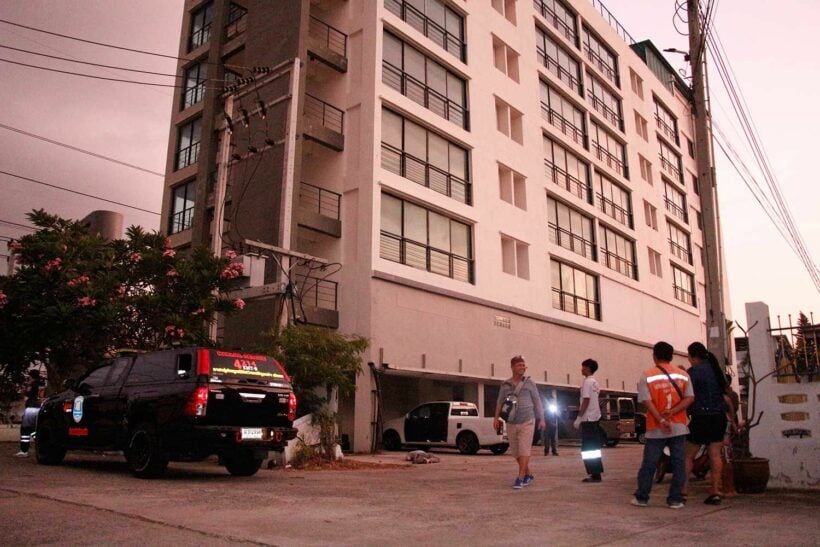 Police have yet to find out which floor the man fell from or the circumstances leading to his death. They are examining CCTV footage and calling those close to the man for questioning.
SOURCE: The Bangkok Post
Keep in contact with The Thaiger by following our Facebook page.
Never miss out on future posts by following The Thaiger.
Pattaya hotels take food to the streets in bid to survive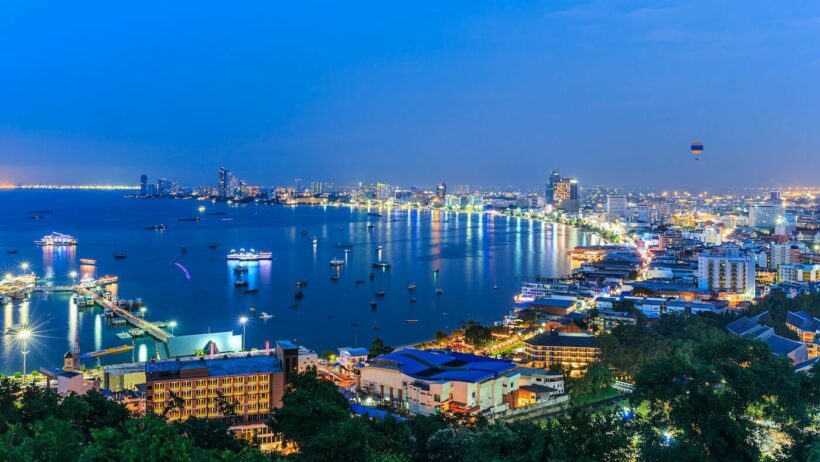 Pattaya's hotels are taking their restaurants to the streets by offering food stalls outside and delivery in a bid to save their businesses during the Covid-19pandemic. Such changes in their attempts to avoid closing, come as city officials say they will use funds to spruce up the city for Chinese New Years on February 12.
As Chonburi province is still declared as a "high-risk" and "highly-controlled" area, all hopes of domestic and foreign tourism have been dashed as visitors are essentially banned. Even with recent virus infections down to just 1 over the past 3 days and single digits in the last week, the strict measures have not been lifted.
After Covid hit, hotels in Pattaya relied more on domestic tourists, which appeared to be working for several months after the city held more outdoor festivals to increase tourism traffic. Now, without domestic tourists helping to curb the financial downfall, the hotel industry has met many times with province leaders and represetatives from the Social Security Office of Thailand to ask for a forced legal closure which would allow their formal staff to get paid through social security benefits at roughly 50% of their daily wages.
The requests so far have been denied, leaving 30,000 hotel workers in Pattaya alone out of a job. Some hotels have managed to keep their employees and even providing meals and lodging for them. But smaller hotels have run out of money and are having to lay off staff without pay.
Such larger hotels as LK hotels and Dusit hotels are bringing their restaurant food to the streets and offering delivery but they say it is only to provide for their staff during these hard times. The Thai Government has stated they are looking at other options than a forced closure and social security payouts, but have yet to make a decision.
Keep in contact with The Thaiger by following our Facebook page.
Never miss out on future posts by following The Thaiger.
Pattaya cleaning up its Walking Street act in time for Chinese New Year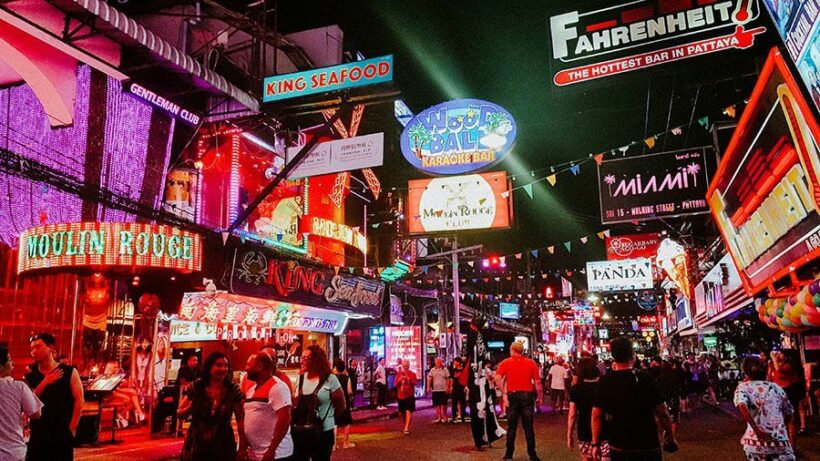 Pattaya City is planning to clean up its Walking Street act in time for the upcoming Chinese New Year. But, as the second wave of Covid-19 mostly destroyed what was left of any foreign or domestic tourism, it might all be in vain. Thousands of businesses remain closed due to Chon Buri province being a "highly controlled" Covid-19 zone, which effectively controls the number of people moving in and out of the province, including Pattaya.
In other words, not many.
Banglamung has had 0 cases of Covid-19 for almost a week now with only 1 case being reported in Chon Buri in the past 3 days. But the new downturn in Covid infections hasn't helped to ease restrictions that have left many local businesses shuttered. Chon Buri health officials are taking note of the recently diminishing amount of Covid cases and say they will review the strict measures probably at the end of the month, but warn that there is no promise that measures will be eased.
Even if the restrictions are lifted, Covid has had a profound and lasting effect on tourism in Pattaya, like the rest of Thailand. Last March, borders closed to foreign tourism, only allowing those who were able to physically and financially get through the mandatory 14 day quarantine and mountains of paperwork.
As a last ditch effort, it was decided in a recent meeting to clean up Walking Street and place lighting and decorations for the upcoming Chinese New Year on February 12. But Pattaya's mayor says there will be no major city events for Chinese New Year, and such an effort was only to give the residents a sense of hope and a brighter atmosphere. In the past, Chinese tourists would have flocked to the seaside resort for the major holiday on the Chinese calendar.
Needless to say, Pattaya, which in 2019 was the 19th most visited city in the world, with almost 10 million visitors, has been heavily affected by the coronavirus pandemic, with it high reliance on passing tourist trade. City officials say they are reviewing measures to help renovate the city, and offer, what is hoped to be, a light at the end of the tunnel.
Keep in contact with The Thaiger by following our Facebook page.
Never miss out on future posts by following The Thaiger.
Koh Larn asks Chon Buri officials to open the island again to tourists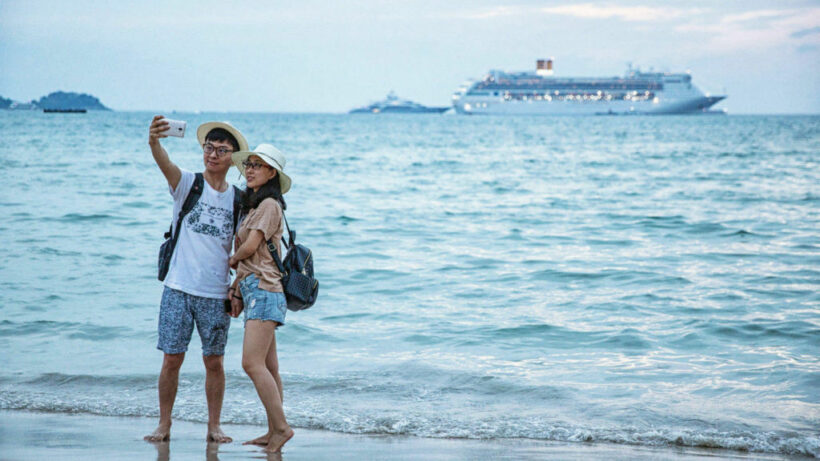 The Koh Larn community committee is asking the Chon Buri provincial communicable disease committee to consider reopening the island after being affected by the restriction measures from January 5. Actually, almost closed down.
One of the Covid-19 hot spots, Chonburi is classified as a "high risk" area where maximum restrictions are imposed. Businesses and tourist destinations are ordered to close when infections consistently increase in the province. Koh Larn, the province's popular tourists' destination off the coast of Pattaya, is also affected by the restrictions.
The Koh Larn community committee says all stringent control measures are in place now, so there wouldn't be a problem if they get back to operation again. They also revealed that each venue has the rights to do its business. However, accommodations must seek approval from the committee to make sure that they have well-managed measures. They also say most accommodations on the island are not ready to open and reopening may take some times to bounce back.
SOURCE: NNT
Keep in contact with The Thaiger by following our Facebook page.
Never miss out on future posts by following The Thaiger.