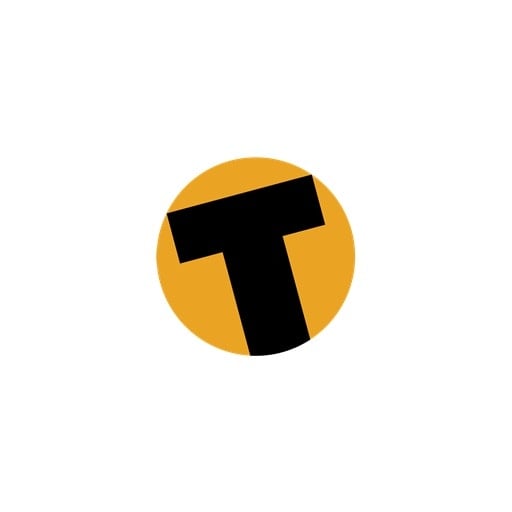 NAKHON PATHOM: The 47-year-old host of a wedding ceremony in Nakhon Chaisri District currently stands accused of twice raping a 98-year-old neighbor while drunk. A report of the alleged rape was made on July 18 by Nakhon Chaisri District Police Deputy Superintendent Surapoj Phisuttiwong, who identified the alleged rapist as Udon Som-in, a native of Ubon Ratchathani Province. Udon was living in Nakhon Chaisri, earning a living as a collector and retail vendor of jasmine flowers, which he sold in bulk to local garland makers. He had arranged a wedding ceremony and reception for his 21-year-old son Wisun to a girl identified only as "Daeng". The party began in the early evening of July 16, and proud father Udon celebrated by drinking whisky with his guests – drinking so much, in fact, that the rest of the evening was impossible to recall when he awoke the following day. On July 17, a neighbor identified only as "Nok" appeared at the Nakhon Chaisri Police Station with her 98-year-old mother to file a criminal complaint against Udon on charges of "raping a woman who is not your wife". Nok, 57, went on to explain that, at about 10:30 pm, her neighbor Udon had left the party and went into his home, where Nok's 98-year-old mother, a guest at the party, was sleeping under a mosquito net with Nok's four-year-old niece. Udon then allegedly picked up the old lady, carried her out to a stand of banana trees 15 meters behind the house, and raped her twice. After the assault, the victim somehow found the strength to stand and tried to make her way back to the house. But she lost her balance and fell into a drainage ditch, from where she called for help. Fortunately, she was rescued by neighbors. Dazed, she went back into the house and fell asleep without telling her neighbors about what had transpired. "The next morning," said Nok, "my mother told me what had happened. At first I didn't believe her. She is very old, has a poor memory and talks nonsense much of the time – in fact nobody can make sense of anything she says except me. So I kept asking her to repeat what had happened and it was the same every time: 'Udon carried me out behind the house and raped me – twice.'" As for Udon, after his arrest he told police he was so drunk he couldn't remember anything. That being the case, he decided the most prudent course of action was to deny everything. Faced with conflicting testimony from two less-than-solid witnesses, police sent the victim to Nakhon Chaisri Hospital to check for signs of rape. Doctors found semen and at last report were testing it to see whether it had come from Udon. Meanwhile, newlywed Daeng declared her marriage to Wisun null and void after Wisun went to the police station to look after his father. According to a local custom, marriage can be considered final only after the bride and groom have spent at least two days and two nights together in the same room.
JetSki crashes into shop in Kamala, Phuket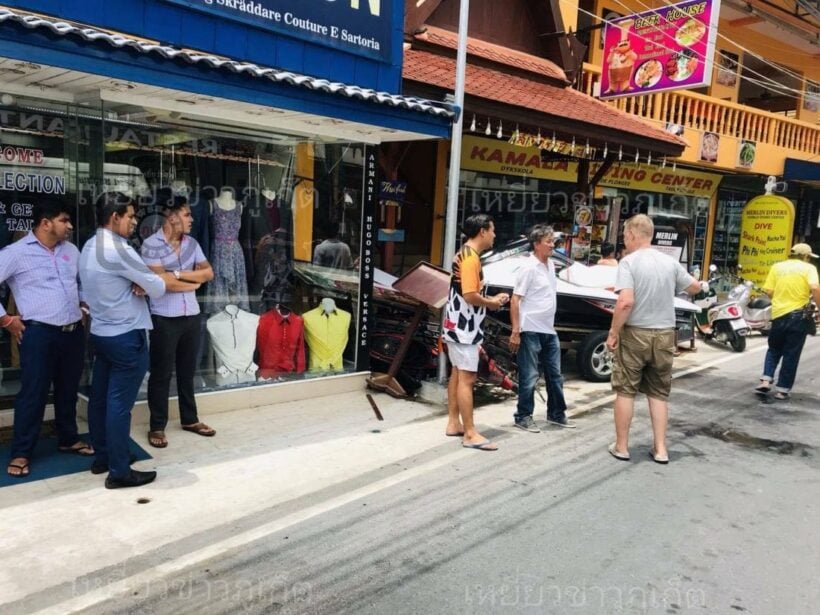 PHOTOS: Newshawk Phuket
Not often we get to write this headline… "JetSki crashes into shop in Kamala".
The jetski was being towed by a Saleng (motorcycle and side-car) through the streets of Kamala this afternoon when, for reasons we don't yet (probably brake failure), the whole shebang went AWOL and ended up running into the front window of some tourist shops.
The jetskis are a common sight going through the backroads of the various west-coast shopping areas at the start and end of each day, on their way to the beach to hire to tourists, usually in a convoy with the jetski staff riding shotgun on top.
This time it was a lone JetSki, being towed by a saleng, that somehow veered off the street and into the roadside Kamala shops.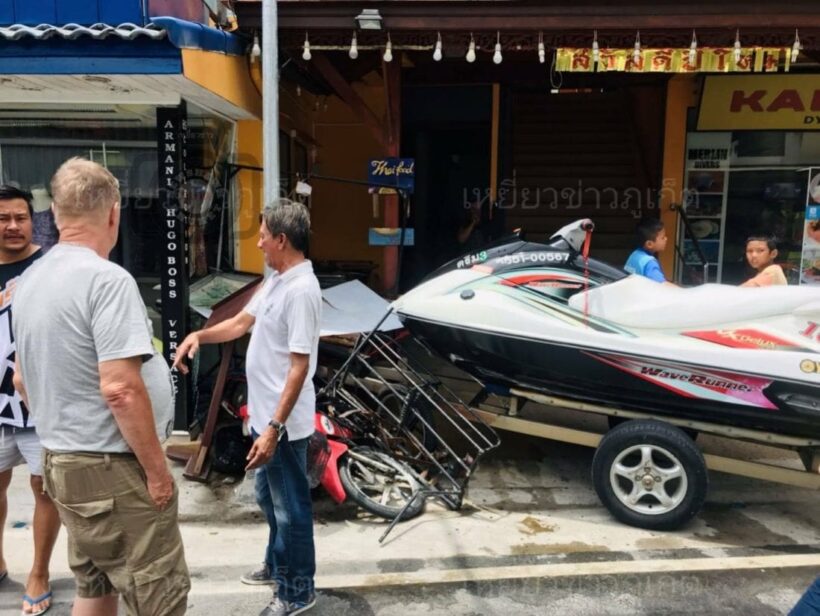 NO Plastic Bag! @ Central Phuket
China has the most atheists. Indonesia and Philippines the most believers.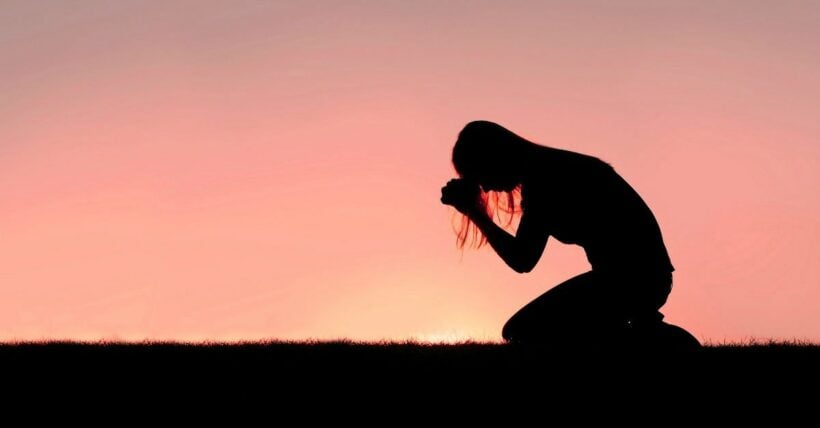 China is the least believing country in the world but belief in a God gets 100 per cent mention in countries like Indonesia, Bangladesh and Philippines, according to the survey by Gallup International.
According to the survey exploring religious tendencies of 66,000 people in 68 countries across the world, 62 per cent of people in the world define themselves as religious, 74% of people globally believe we have a 'soul' and 71% believe in a God. Another 56% believe in heaven, 54% in life after death and 49% in hell.
China has the highest percentage of atheists in the world with 67% not believing in any religion. Every seven out ten people are atheists, more than double than any other country. 23% consider themselves as non-religious. Less than 10% identify themselves as religious in China.
China's atheist percentage is followed by Japan, a long way behind in second place at 29%, Slovenia (28%) and Chech Republic (25%). Despite rapid industrialisation and urbanisation religion has stayed relevant in the South Korean region with only 23% identifying as atheist.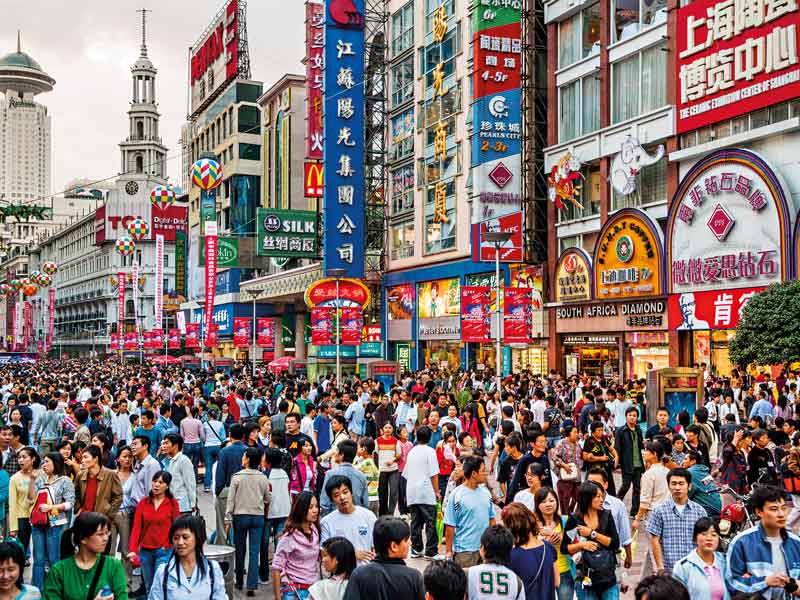 European countries like Belgium (21 %), France (21%) , Sweden (18%) and Iceland (17%) also have a large percentage of believing population.
Bangladesh, Indonesia and Philippines are the most believing countries with entire population claiming to believe in God, soul, hell and heaven. Thailand and Pakistan have 99% believing population, followed by India, Vietnam and Mongolia.
The survey shows that the levels of religiosity diminish as income and education levels increase. While 66% of people with low income affirm to be religious, this percentage drops to 50% among people with higher incomes. The same trend is verified in relation to education levels: 83% of people with lower education level are religious against 49% of higher level.
According to the survey there is a connection between religiosity, beliefs and socio-demographic characteristics like age, income and education level. As education and income levels grow higher, religiosity levels tend to go down. Also, the expression of different beliefs is higher among young people.
The level of education has a considerable influence on the perception of religion by the society. Women and young children show higher percentage for spiritual forces.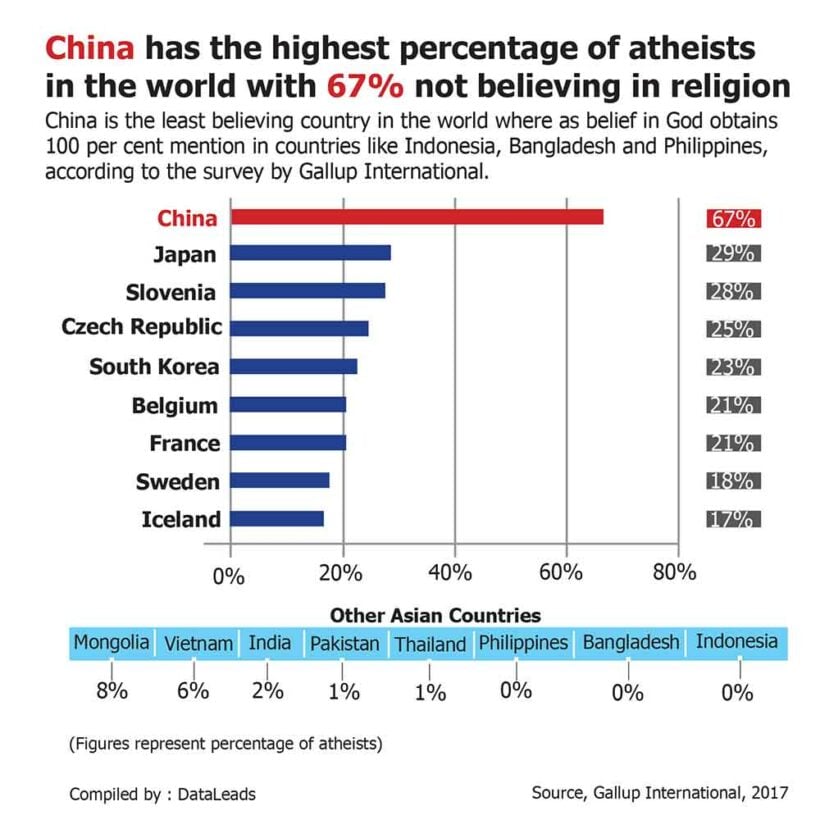 SOURCE: Data Leads