Opinion
Opinion: Sorting out messy overhead cables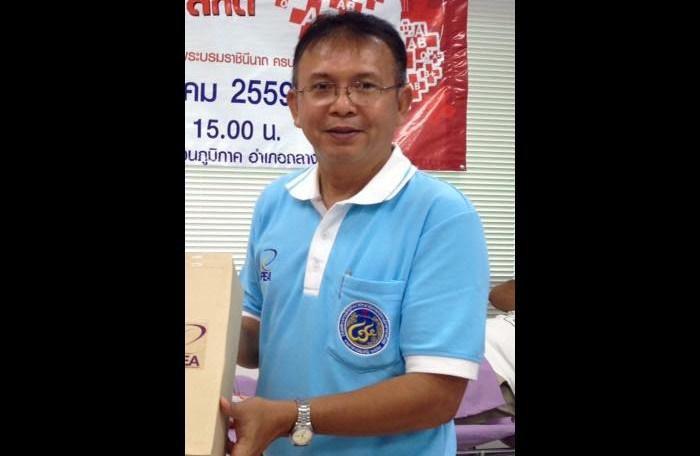 PHUKET: Wichan Praenam is a Phuket native and the manager of the Provincial Electricity Authority (PEA), Thalang Office. He has been working in this position since 2014. He graduated with a Bachelor's degree in Human Resource Management from Phuket Rajabhat University.
Here he talks about unorganized overhead cables and the progress the PEA has made to improve the situation.
As we all know, the problem of tangled overhead cables has been going on for so long that it seems to have become a part of our everyday lives and we have learned to ignore it. Recently, Bill Gates, founder of Microsoft and the richest man in the world, posted on his Facebook account about the lack of proper management of wires in Thailand.
The post went viral and generated a lot of interest. In response, the government proposed a plan to reorganize all the wires and bury them underground within five years. This project is to be carried out in several major cities, such as Bangkok, Chiang Mai and Phuket, with a total budget of 43 billion baht.
We must acknowledge that this tangled mess is not just because of electricity wires, but mostly telephone and internet cables. Only one of the wires is for electricity – the rest are from more than 10 different telecommunication companies. Some of these wires are unused, but they haven't been removed due to a lack of resources.
Another reason for this mess is that we don't have a long term plan for infrastructure, building projects or a road map to prevent future problems. Each company has individually installed lines without cooperating or coordinating with the others, which has led to the mess we see now.
The PEA has issued strict orders to these companies to sort out their wires, but it hasn't worked so far because of the lack of cooperation, as I just mentioned. Only a handful of companies paid heed, and we don't have the authority to mandate it. Some companies even installed wires without notifying us or seeking permission.
Last month, some wires in Bangkok caught fire and caused a blackout in the surrounding areas. The fire brigade had to get there and put out the flames, causing a huge traffic jam. Similar situations have arisen in several provinces, including Phuket, in the past, .
Some areas in Phuket, Bangkok, Hat Yai and Chiang Mai have started burying their cables underground to clean up the area. Phuket has an ongoing project to bury the unsightly power cables stretching along Patong's beachfront road this year. The project was announced during the signing of a Memorandum of Understanding between Patong Municipality and the PEA last year.
The PEA chose to work with Patong Municipality because it is a primary tourist destination and drives the economy of Phuket. At present, tourists see messy, disorganized cables that destroy the beauty of the area and are difficult to maintain.
This 230-million-baht project, which will cover the three kilometer stretch of Thaweewong Road, will be jointly funded by both groups, with the PEA providing 153mn baht and the municipality adding the rest.
Another ongoing project is in Phuket Town, which is jointly funded by the PEA and the Phuket City Municipality.
The PEA has already finished burying the electricity mains cables on Krabi and Dibuk Roads. We are now focusing on burying the mains supply along sections of Yaowarat Road. The road will then be resurfaced and the obsolete concrete poles will be removed.
When the project is done, Phuket Town will look more beautiful and attract more tourists. We are glad that the reaction to the completion of our wireless projects so far has been positive. A lot of areas still have overhead cables, but the best we can do at the moment is to combine all the wires together.
In developed countries, we don't see messy wires because they spend a considerable amount of money on going wireless. However, due to the cost of underground maintenance and construction, this can be very expensive.
We are slowly, but surely, making progress on this front. The government plans to manage this problem step by step and we will support them all the way.
— Sukawin Tanthavanich