Brexit – a personal diary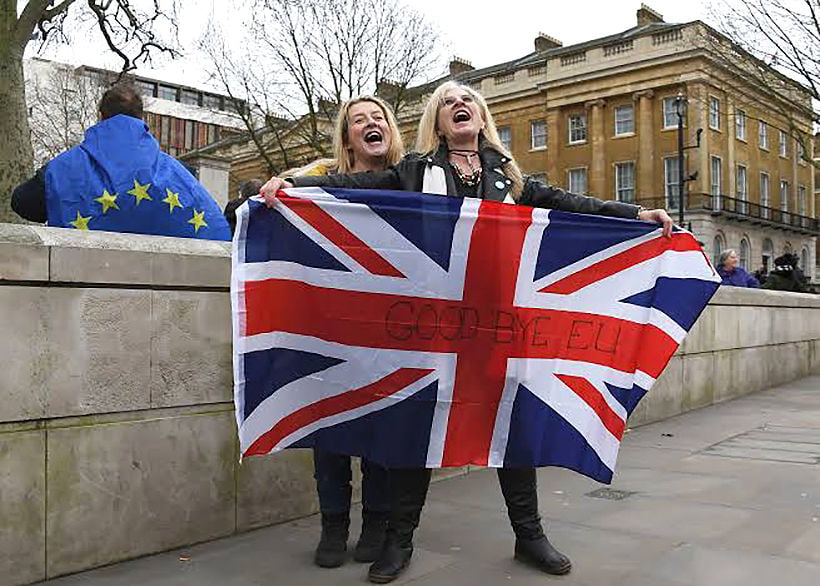 Opinion by David Skelcey
Friday, June 24, 2016
I woke up in my caravan at Glastonbury Music Festival, headed to the toilet and while doing my business read the news I was dreading. The Leave campaign had won the Brexit referendum by 51% to 49%. After getting dressed and kissing my sleeping partner and kids goodbye I headed off to work in the beautiful Somerset fields. At our office my colleagues were standing around in stunned silence, staring at their phones and shaking their heads in disbelief. No-one could believe it.
Still, there was work to be done. Stages to finish, sound systems to tweak, lights to be focused – all to get ready for another year of high-profile artists from around the world to perform at the biggest and most international festival of contemporary arts on the globe. 
My youngest son was little more than a year old at the time. Over the next year as he began to talk, one of his earliest words was 'Brexit'. He confused it with 'breakfast' – most likely due to hearing it on the radio all the time, as well as the regular conversations his Italian mother and I were having about it. 'Want Brexit!' 'More Brexit!' 'Where's Brexit?' Oh how we laughed, while we searched for details on how my partner was going to get 'settled status' even after living in the UK for 25 years, owning a property, paying UK tax and having British born children. 
January 2017
We left the UK for a 4 month trip to SE Asia while the news was reporting government figures showing a 29% increase in hate crime since the referendum. British social media was in meltdown with long standing friendships falling apart and families refusing to talk to each other over their opposing stances on Brexit. Things started to look bleak, and while sitting on Ao Yon beach in Phuket, we decided to make a permanent exit from the UK. 
September 2017
We arrived back in Phuket to start a new life, leaving behind our friends and family in the UK and Europe. Having lived in London for nearly 30 years, a huge amount of our friends are European. Many have now left the UK for reasons such as job security, difficulty obtaining settled status, or just through fear of the rise in hostility that the UK now offers to non-Brits.
On the flip side, we have many British friends who have made their lives in Europe and are now scrambling, amidst huge uncertainty, to secure their chosen life paths in Germany, Austria, Spain, France, Poland, Bulgaria, Portugal, Italy, Denmark, Czech Republic and more. It's a total mess – and that's just friends that we know.
Going back to the music industry – one of Great Britain's finest assets – we now have titans of the business tearing their hair out at the problems being faced in dealing with international artists performing in the UK. In fact, even before any Brexit legislation has been implemented. The 'hostile environment' forged by former Home Secretary turned PM Theresa May led Peter Gabriel, co-founder of the WOMAD festival of world music to say in 2018.
"Musicians travel for a living, and almost everywhere I have travelled I have been met with kindness and generosity. Do we really want a white-breaded Brexited flatland? A country that is losing the will to welcome the world?"
Non-Brits may well be wondering how a slight majority of the UK electorate came to the conclusion that we would be better off outside the biggest and most successful trading bloc in history. And it's a very good question.
The simple answer is that the UK population has been drip fed anti-EU propaganda for the best part of thirty years. Starting back in the 80s with nefarious stories about rules on the shape of bananas to more recent hysteria about limiting the power of vacuum cleaners and kettles, the British public have succumbed to a relentless portrayal of 'foreign interference' and 'Brussels meddling' which has manifested a narrative that the UK no longer has any power and has lost its 'sovereignty'. It only took a few extra lies on the side of a bus to tip the vote. 
That the UK has been instrumental in drawing up vast swathes of EU legislation seems lost on many Leave voters, along with the fact that all EU member states abide by the same laws. Perhaps it is island mentality and paranoia that has convinced many Brits that the EU exists just to punish the UK, rather than to provide an even playing field for trade by way of fair and equal product standards, common safety protocols, human rights, worker's rights, environmental legislation and 2-way freedom of movement.
And who was behind this constant anti-EU rhetoric you might wonder? Could it possibly be our very own journalist-turned-politician and now Prime Minister Johnson? Conclusively YES – as former colleague Martin Fletcher adamantly points out in this pre-referendum quote…
"For 25 years our press has fed the British public a diet of distorted, mendacious and relentlessly hostile stories about the EU – and the journalist who set the tone was Boris Johnson."
Add to this some lashings of good old xenophobia and the stage is all set. And no – not all leavers are racists – just a third of them according to a 2017 edition of the generally conservative London Evening Standard.
February 1, 2020
Union flags have been waved and the Kingdom is once again sovereign. Free sausages and chips have been devoured in pubs up and down the country and Brexit has been done, as promised by PM Johnson before his victorious election in December. Huzzah! But, of course, nothing changes for anybody yet.
Nothing has been 'done' at all – this is just the start. The UK will remain aligned to EU rules until the end of the year, but without any political representation in Brussels or Strasbourg. Workers in the manufacturing heartlands of the north will be hoping they did the right thing by backing Boris as they watch the upcoming negotiations unfold while their European bosses weigh up their options. 
All I can hope for is an end to the mud-slinging and that the country can start moving forwards again, regardless of who is in charge. I for one will be spending the weekend reaching out to some friends who I fell out with over these last awful 3 and a half years.
Life is short and the world is too small to allow the bitterness of politics to divide us.
David Skelcey
Keep in contact with The Thaiger by following our
Facebook page
.


Find more SE Asian News courtesy of The Thaiger.

Broke? Find employment in Southeast Asia with JobCute Thailand and SmartJob Indonesia. Rich? Invest in real estate across Asia with FazWaz Property Group or get out on a yacht anywhere with Boatcrowd. Even book medical procedures worldwide with MyMediTravel, all powered by DB Ventures.

Asset World says hotel bookings in Thailand starting to recover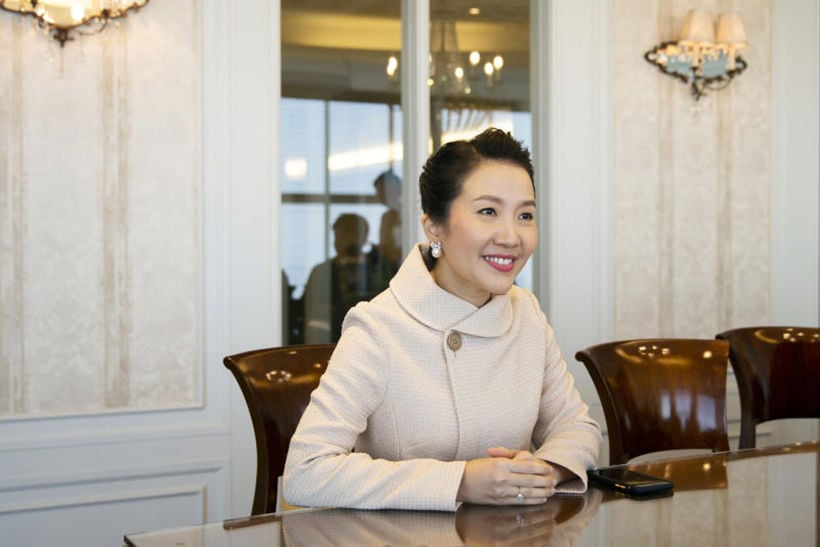 The hotel development unit of billionaire Charoen Sirivadhanabhakdi, Thailand's richest man, says bookings have begun to recover from the disruption caused by the COVID-19 coronavirus outbreak. The epidemic has impacted some 60% of the hotel and retail properties in Asset World Corp's portfolio, deterring tourism and causing events to be cancelled, according to CEO Wallapa Traisorat.
"We're starting to see a pickup in bookings now. We're hopeful that the government campaign to promote domestic tourism will boost the sector."
Travel restrictions, particularly of Chinese travellers, and fear of the virus's spread have led to a slump in the tourism sector, on which Thailand heavily relies for economic growth. Wallapa also said footfall in some of Asset World's malls has declined. The firm develops hotels, shopping malls and office buildings. It was listed on the stock market last year in a 48 billion baht IPO.
The company's biggest hotel in Bangkok, Marriott Marquis Queen's Park, has had less than 50% occupancy this month, according to Wallapa, and shoppers at its flagship retail destination, Asiatique, have also dropped more than half. But other locations weren't affected at all, such as a hotel in the popular destination of Hua Hin, mostly used by domestic tourists. That hotel remained fully booked, she said.
"The impact on revenue from the coronavirus is likely to be short term."
Asset World's shares have declined about 5.1% this year, compared with a 4.7% slide in Thailand's benchmark stock market index.
The kingdom has so far reported 35 confirmed cases the virus that spread from China. Of those, 17 have recovered.
Chinese visitors are the biggest source of spending in the Thai tourism sector, and their absence has put the economy on course for expansion of less than 1% in January through March.
SOURCE: Bangkok Post
Keep in contact with The Thaiger by following our
Facebook page
.
Dutchman's killer, sentenced to death in absentia, arrested after 13 years on the run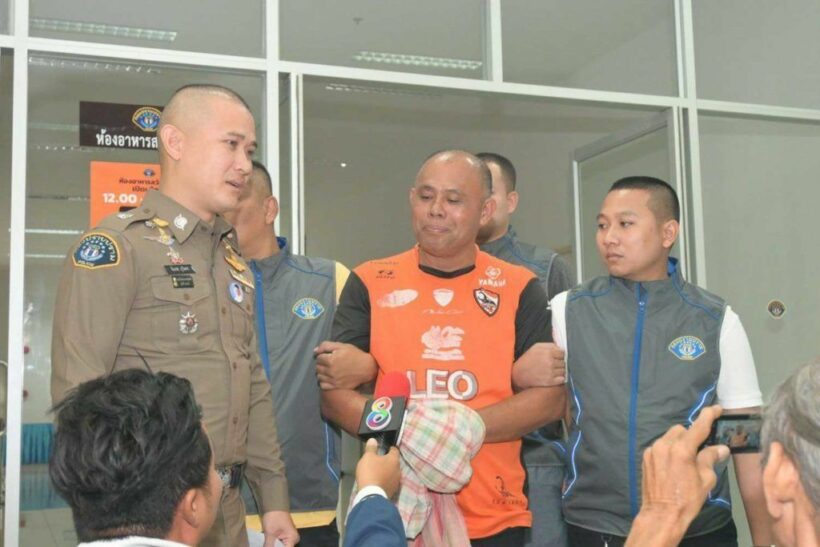 A former municipal councillor in the southern Chumphon province, sentenced to death in absentia for the murder of a wealthy Dutchman, was arrested yesterday after 13 years on the run. 54 year old Anupong Suthani was arrested in the northern province of Phrae. He was wanted on an murder arrest warrant issued by the Pattaya provincial court in December 2007. He colluded with the man's wife and her brother to commit the crime.
Anupong was contracted to build a house for 49 year old Jules Odekerken, the owner of Quick News Pattaya, a foreign newspaper sold in Pattaya and Phuket. Odekerken was married to 37 year old Marisa Prommana, a Thai woman living in Pattaya, with whom he had two children. Anupong began an affair with Marisa, and when he learned Odekerken had life insurance and other assets worth more than 100 million baht, he conspired with the Marisa and her brother to kill the Dutchman, according to police.
On Nov 16, 2003, the two men caught the Dutchman alone in Pattaya and beat him unconcious with wooden clubs. Thinking he was dead, they tied a rope around his neck and dragged him to a vehicle. On the way, Odekerken regained consciousness, struggled and called for help. The two men then beat him repeatedly with rocks until he was dead. They left his body at a garbage dump in Chon Buri province, where it was discovered by police.
[NOTE: The Pattaya News, regarding the same case, reports that Oderkerk was strangled, then shot.]
Marisa and her brother confessed and were given life sentences. Anupong denied involvement in the murder and was released on bail. On December 21, 2007, he was due in court for a ruling on his case, but failed to appear. He was sentenced to death in absentia and an arrest warrant was issued.
Authorities say Anupong hid out in several provinces and changed names, even asking someone to be his representative in buying property in Phrae province, where he lived for more than 10 years before his arrest.
Police say Anupong confessed to the murder and expressed remorse. He has been handed over to Pattaya court for further sentencing.
For additional information on this story please see this archived post from 2007 on the teakdoor message board:
https://teakdoor.com/archive/index.php/t-22681.html
A website devoted to the case can be found here:
SOURCE: Chiang Rai Times | The Pattaya News
Keep in contact with The Thaiger by following our
Facebook page
.
CORONAVIRUS update: Scientists debunk conspiracies, South Korea cases jump to 82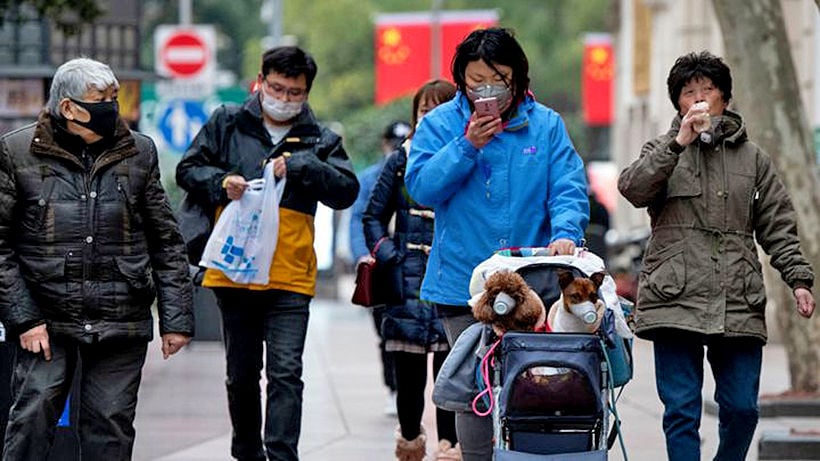 "We stand together to strongly condemn conspiracy theories suggesting that COVID-19 does not have a natural origin."
China's National Health Commission reports there has been 114 new deaths from the coronavirus outbreak bringing the death toll to at least 2,126. 16,433 people have now fully recovered around the world. Around the world, there are 31 new cases in South Korea now which puts them in the top 4 countries with confirmed coronavirus cases. Japan has 84, Singapore also 84 and now South Korea has reached 82 cases.
Thailand's confirmed cases remain at 35 with no new cases announced since Sunday.
China's national health commission also reported 394 new confirmed cases in the past 24 hours, significantly lower than the 1,749 new cases reported the day before. The latest confirmed number of cases is the biggest drop in almost a month.
---
South Korea reported 31 new cases of coronavirus on Thursday, bringing the number of people infected in the country to 82. Of the new cases, 23 cases were traced to church services that a 61 year old patient had attended in the central city of Daegu.
Yesterday, the Shincheonji Church posted a statement on its website confirming 10 of its members were infected by the woman who had attended services.
---
The US public network NPR reports that there are two basic approaches to stopping viral infections. One is to block an enzyme the virus needs either to make copies of itself or infect cells. The other is to make a monoclonal antibody, based on a recovered patient's immune response.
Researchers around the world are already testing the first idea with an experimental, broad-acting antiviral drug known as Remdesivir, which works by "gumming up a virus's ability to replicate".
The drug is currently being tested in China on patients who have coronavirus (Covid-19). A study published just last week found that Remdesivir successfully reduced respiratory symptoms in rhesus monkeys exposed to another coronavirus that causes serious disease, MERS, or Middle East respiratory syndrome.
In other work, the biopharmaceutical company Sirnaomics, a US pharmaceutical company in Maryland, is hoping to use a gene-silencing technique known as "RNA interference" to turn off key genes in the new coronavirus. But first, the company must identify viral genes to target.
Patrick Lu, Sirnaomics CEO says the testing is ongoing.
"We are currently testing 150 of them using cell-based culture. We are working with groups in the US and China."
---
A group of Australians have landed in Darwin airport this morning after being evacuated from the virus-stricken cruise ship in Yokohama Bay in Japan. About 180 nationals and permanent residents had earlier left Japan on a chartered QANTAS jet.
The evacuees had been confined on the Diamond Princess cruise ship in Yokohama for the past two weeks. The ship had a total of 621 confirmed cases of the virus, the most in any single location outside of China.
---
The US Secretary of State Mike Pompeo has sternly denounced China's expulsion of three Wall Street Journal reporters and is urging Beijing to respect freedom of the press.
"Mature, responsible countries understand that a free press reports facts and expresses opinion. The correct response is to present counter-arguments, not restrict speech."
The move follows official complaints from Chinese authorities about the headline of an opinion article in the WSJ, which referred to China as the "Real Sick Man of Asia"* and a decision by Washington earlier this week to treat five government-controlled Chinese news organisations as foreign government functionaries. The move is seen as a likely tit-for-tat move by the Chinese after the US's open criticism of Chinese media.
* We've provided a link to the editorial but there's a pay-wall if you want to read it
---
27 prominent public health scientists are pushing back against the steady stream of fake stories and even a debunked scientific paper suggesting a laboratory in Wuhan may be the origin of the outbreak of coronavirus. The scientists, from 9 countries, wrote their statement and were published in The Lancet yesterday.
"The rapid, open, and transparent sharing of data on this outbreak is now being threatened by rumours and misinformation around its origins."
The letter does not openly criticise any specific assertions about the origin of the outbreak, but many posts on social media have singled out the Wuhan Institute of Virology for intense scrutiny because it has a laboratory at the highest security level, and its researchers study coronaviruses from bats, including the one that is closest to SARS-CoV-2, the virus that causes COVID-19.
Conspiracy theories have included the possibility that the "virus was bioengineered in the lab" or that a lab worker was infected while handling a bat and then transmitted the disease to others. Researchers from the institute have insisted there is no link between the outbreak and their laboratory.
"We stand together to strongly condemn conspiracy theories suggesting that COVID-19 does not have a natural origin."
---
The coronavirus outbreak that continues to paralyse China's economy may have a silver lining for the environment. China's carbon emissions have dropped by least 100 million metric tonnes over the past two weeks, according to a study published by the Centre for Research on Energy and Clean Air in Finland.
"That is nearly 6% of global emissions during the same period last year."
Over the past two weeks, daily power generation at coal power plants was at a four-year low compared with the same period last year, while steel production has sunk to a five-year low, researchers found.
Keep in contact with The Thaiger by following our
Facebook page
.