Hooked on saving sea life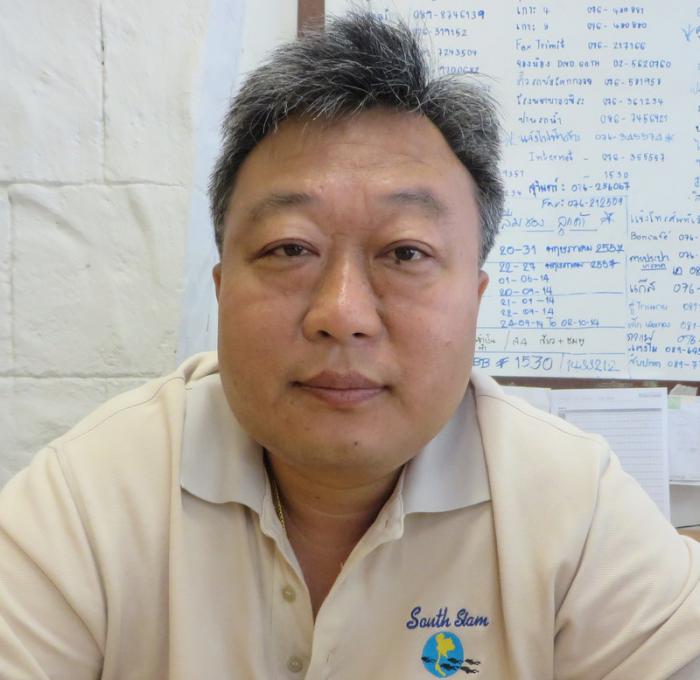 Wisit Itthiwarapornkul, 50, is the president of Go Eco Phuket. He graduated with a bachelor's degree in marine science from Kasetsart University and has worked in the dive industry for more than 10 years.
Here, he talks about ways to resolve conflicting local interests in the sea and makes suggestions about what we all can do to preserve the health and beauty of our beaches.
PHUKET: I don't think people actively set out to damage reefs or harm protected marine animals. Tourists who go to beaches and islands want to enjoy themselves, and the tour companies who take them, as well as fishermen, seek to make a living.
The problem is, of the people using the beaches and the sea, there are too few engaged in preserving them. If we don't get more groups – including the government – more involved, we are doomed to irrevocably damage the very things that create jobs for so many people and give pleasure to so many more.
Let's start with fishermen. Their interest in the sea is diametrically opposed to divers'. Their job is to take fish out of the sea, and the more they take, the more money they make, in the short-term. Divers want to see as much aquatic life as possible, so dive companies need a pristine environment to attract customers.
It's sometimes difficult for divers and fishermen to talk to each other because their interests are so different, but I understand both parties – we just have different objectives.
The fishermen say that they don't have sufficient education to find other jobs, and don't want to in any case, because fishing is their family tradition.
Given that they are here to stay, we want them to understand environmental issues better. Go Eco Phuket has been trying to set up meetings or classes for fishermen to help them appreciate the dynamics of marine ecosystems. We need them to understand why they shouldn't break fishing laws, why they should only use loose-meshed nets and why they should not fish in protected areas.
For those who can't understand, law enforcement needs to step in and take action.
Here too we need to make significant changes. We hear again and again that there are not enough officers to look after all areas of the sea. The solution is simple: get more manpower.
Phuket generates huge revenues for the country from people coming to enjoy the sea and beaches.
That's enough reason to find the money to supply more manpower to keep the environment attractive and healthy.
We continue to see flagrant violations of fishing laws. At the Similan Islands National Park at night you can see lots of lights coming from fishing boats fishing in restricted areas. Officers are doing their best to catch fishermen who don't obey the law, but without more manpower they can't make a significant dent in the problem.
The government needs to increase the budget of the Marine Police, the Department of Marine and Coastal Resources and any other relevant office so that they can increase their manpower.
The other thing that should be done at the government level is setting up new zoning for snorkellers and divers. Snorkellers are more likely to damage reefs through inexperience than divers, and they should be restricted to certain areas.
We also need to put some controls on the number of boats making day trips. When there are not enough moorings for the boats, anchors thrown overboard may damage coral reefs. Ideally, if we limit boats, we can do it in a way that is fair to both large and small companies.
The bottom line is that we can all help keep the sea healthy. Don't litter. If you see garbage in the sea or on a beach, collect it and throw it away properly. This is an easy way to contribute to keeping our beaches beautiful forever.
— Saran Mitrarat
Keep in contact with The Thaiger by following our
Facebook page
.
Thailand's swift response to the 'fall armyworm' pest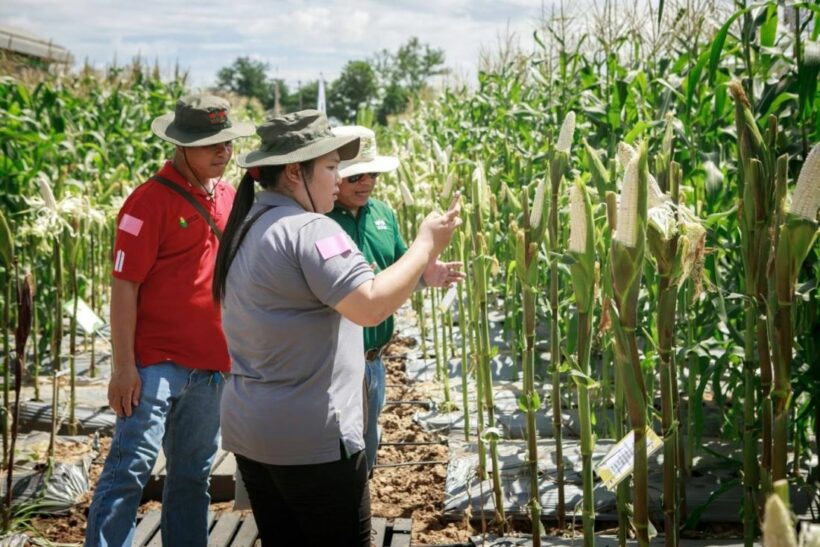 OPINION: Somsak Samanwong – Regional Technical Educator for APAC, Corteva Agriscience. PHOTO: East-East Seed
In Thailand, corn is an indispensable staple crop, used as an important source of feed for a thriving poultry and livestock industry. About 1.04 million hectares of our land is used to produce corn, with this year's yields estimated at a record high of 5.3 million tonnes.
As Thailand becomes increasingly recognised as a major world food exporter, our reliance on corn is growing to meet consumer demand for meat, both locally and globally – we are currently the third largest chicken exporter in the world. For many of us, it comes as a surprise that this ordinary but versatile crop is intrinsic in fuelling our status as the "kitchen of the world".
A small but powerful threat
However, this established position and the very growth of our food economy is currently under siege from the rise of fall armyworm, a pest so damaging that it can destroy corn crops overnight. The fall armyworm is an insect native to the Americas, where it has caused significant damage for decades. With a zealous appetite for corn, the pest quickly began to ravage crops in the Africa region following its arrival in 2016, causing losses of $13.3 billion.
Fall armyworm started moving closer to home, spreading across Yemen, India, Bangladesh, Sri Lanka and Myanmar, before reaching Thailand in December 2018. Since then, around 50 corn-growing provinces have been infested, particularly in the west of Thailand.
Fall armyworm infestations can result in yield losses for corn of up to 50%, which can have devastating implications – for those whose livelihoods rely on their crops, but also for the poultry and other meat production industries whose success and expansion heavily depend on their produce.
What makes fall armyworm so challenging to control is its high reproductive capacity and long migration distances. The pest has been known to migrate up to 1500 km3, slightly more than the distance from Kuala Lumpur to Bangkok, covering up to 100 km per night. Couple this ability to travel with rapid reproduction – four generations of fall armyworm can be observed in a single corn crop – and you have a devastating mix.
Recognising the tremendous impact of fall armyworm on the nation's farmers and our food security, the Thai authorities and key stakeholders across the agriculture industry have come together, uniting efforts to equip our farmers with the tools they need to help manage the spread of fall armyworm. By applying our learnings with fall armyworm in response to future threats, we can help to ensure our farmers are empowered and our nation's food supplies – for Thailand and for the rest of the world – are protected.
Taking swift and decisive action
Thailand's Department of Agriculture responded to the first FAO warning of fall armyworm in India by setting up a surveillance program to monitor corn growing states along the shared border with Myanmar. During this time, informative materials about fall armyworm and the ongoing surveillance program were shared with relevant agencies, universities, and most importantly, corn farmers.
Establishing communication between the authorities and those on the ground was and remains an important focus, and a telephone hotline and Line account were set up so that farmers are able to report potential infestations. As a previously unseen pest in Thailand, setting up infrastructure to monitor crops in the recognition of fall armyworm was pivotal to aiding a quick response.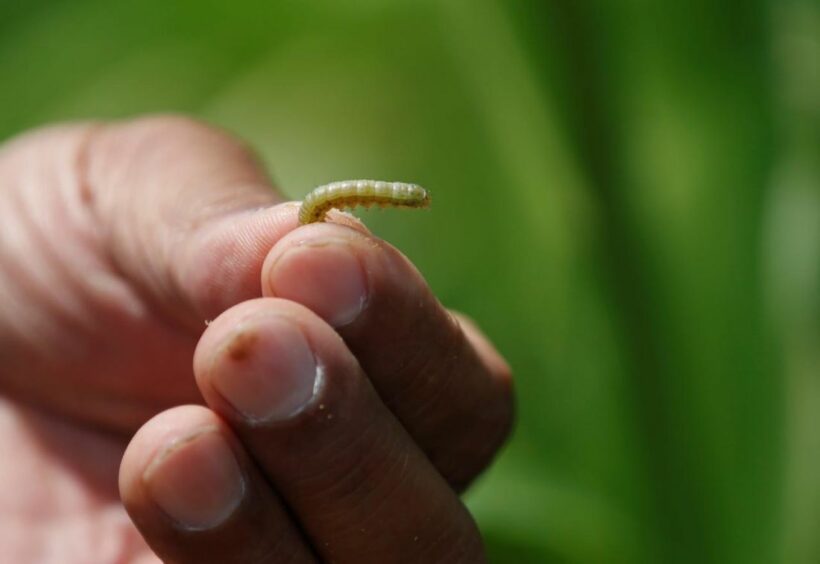 Imparting knowledge through educational efforts
Knowledge-sharing between the authorities, academic experts, farmers and industry is crucial in the fight against threats like fall armyworm. In November 2018, an educational programme for Thailand's authorities developed with the Insecticide Resistance Action Committee (IRAC) by CropLife Asia helped to provide senior agricultural and food industry leaders with in-depth information about fall armyworm and its habits.
By sharing knowledge of the pest between the government and affected industries, accurate and up-to-date information could spread across the country almost as quickly as fall armyworm itself.
Farmers remain at the heart of agriculture, and thus, in-field education is of paramount importance to safeguard crops.
Through a series of training programmes and the provision of educational materials, farmers were educated on and empowered to adopt an Integrated Pest Management (IPM) approach, as recommended by the World Trade Organisation on Sanitary and Phytosanitary Measures, to control and prevent the spread of fall armyworm. IPM combines pre-emptive treatments, scouting, monitoring and targeted treatments to protect the health of corn crops from seed to plant, and, in turn, to protect Thailand's food security.
Equipping farmers with the necessary tools
In adopting an IPM approach against fall armyworm, it is our role as agriscience experts to ensure farmers have access to safe, effective and greener solutions to control its physical spread. And, through the development of innovative technologies, solutions are available to provide farmers with long-lasting control of fall armyworm, whilst being environmentally safe to use.
Amparar®, Corteva Agriscience's foliar spray, contains the active ingredient Spinetoram and has been recommended for use in corn in Thailand to help protect corn crops against fall armyworm. It controls the insects in two ways – through ingestion and contact by the pest, providing a quick knock-down for lasting control. Amparar® has been awarded the prestigious Presidential Green Chemistry Challenge Award for its positive environmental profile and margin of safety towards beneficial insects. It is recommended by the Thai authorities as the top crop protection product for managing fall armyworm.
Our fight against fall armyworm has brought to light the invaluable role of corn in the development of Thailand as global provider of food. Perhaps even more importantly, it has helped to demonstrate how much can be achieved when public and private sectors work together in response to those that threaten our food security. We must continue to activate and engage all stakeholders – from farmers, governments, industry and academia – to ensure that, whatever the next threat to our "kitchen of the world", we remain poised for action to protect it.
Keep in contact with The Thaiger by following our
Facebook page
.
Opinion: Retirees and medical insurance in Thailand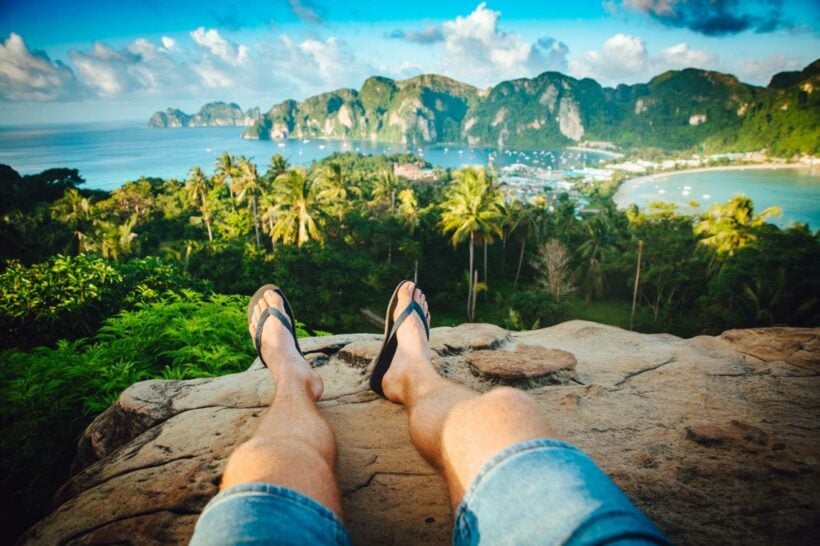 By Barry Kenyon of The Pattaya Mail
Thai government spokespeople, in recent years, have emphasised that that Thai hospitals are not free for foreigners. They have cited examples of sick and crowd-funded aliens desperate to get back to their home countries, or annual reports from public hospitals bemoaning the unpaid bills of foreign nationals.
So far not a lot has happened. Holders of one year 0/A visas or ten year 0/X, issued by Thai consulates and embassies abroad, do now require medical insurance worth at least 400,000 baht for in-patient treatment and 40,000 baht for out-patient care. But the vast majority of expat retirees in Thailand receive their annual extensions of stay at a Thai immigration office. They do not currently require insurance.
Will that change? It's not clear. The government has already stated that long-stay aliens with a history of physical illness may be checked out before an extension of stay is granted. What this means, if anything, is unclear but it could signify the immigration bureau's refusal if an applicant is discovered to have unpaid hospital bills.
One substantial reason for leaving well alone is that many expat retirees self-insure because they are too old or infirm to obtain medical insurance. But these wealthier retirees contribute billions of baht annually to (mostly) private hospital coffers when significant surgery is required. They would be forced out of the country if unobtainable medical cover was made compulsory, thus leading to a gigantic loss of income.
It's also true that the mandatory insurance requirement for 0/A visa holders is modest. A sum of 400,000 baht may seem a lot but is unlikely to cover the total bill for heart surgery, most cancer operations and stays in an intensive care unit, at any rate in the private sector.
Read the rest of the editorial HERE.
Keep in contact with The Thaiger by following our
Facebook page
.
Buddhists call for boycott of Hilton & Waldorf Astoria Hotels with the opening of Siddhartha Lounge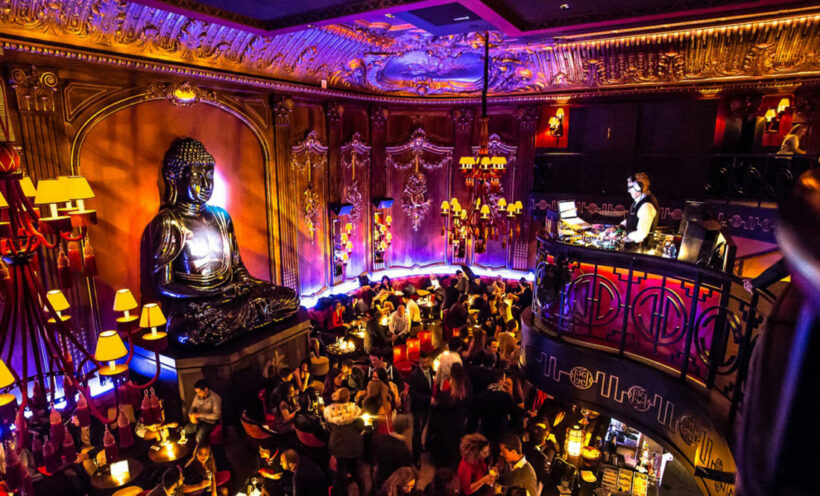 OPINION: The Buddhist Times
Since its creation in 1996, Buddha-Bar Paris has been using the name and image of Buddha in it's Bars and Hotels throughout the world. Typically the franchises use large statues of Buddha in their Bars and around dance floors and in restaurants similar to a Buddhist temple.
What makes the use of Buddha's image in these bars most insulting to Buddhists around the world is that Buddhism does not support the consumption of alcohol. So to use the Buddha's image as decoration to promote the consumption and sale of alcohol and as a prop on dance floors and in restaurants is especially disrespectful and hurtful to Buddhists.
Now comes a further insult with the Buddha-Bar franchise opening the Siddhartha Lounge at Waldorf Astoria Ras Al Khaimah. (Siddhartha Gautama being the full name of Buddha).
According to the Knowing Buddha Organisation in Thailand what the Buddha-Bar franchise is doing is not only disrespectful but it is immoral. The foundation points out that "Respect is Common Sense".
Buddhists feel hurt by the misuse of the name and image of their father, as people of other faiths would be if the image of Christ or Mohammad were used to promote bars and nightclubs.
The Buddha–Bar, restaurant, and hotel franchise created by French-Romanian restaurateur Raymond Vișan and DJ and interior designer Claude Challe, with its original location having opened in Paris, France in 1996.
Raymond Vișan, according to Wikipedia, had the idea of establishing the chain of restaurants and bars which came from his fascination with the Orient. However at the age of 60 Visan suddenly died of terminal cancer. The franchise was continued by co-founder Claude Challe and Vișan's wife Tarja, who took over the reins of the Buddha Bar franchise upon Vișan death.
Critics of the Vișan's and Claude Challe say that these self described artists and creators have created nothing but bad Karma and Sin for themselves. They suggest that Buddha-Bar franchise is a form of "grotesque Plagiarism " which has merely hi-jacked a 2500 year old religion, using the name and image of Buddha, who imparts peace, compassion and loving kindness, for the purpose of selling alcohol and making money. As any case of plagiarism it is expected that Buddha-Bar and Waldorf Astoria will soon find them selves in the courts say Buddhims advocats.
Buddhist around the world are calling the Boycotting of Waldorf Astoria Hotels Hilton Hotels, Buddha-Bars and the music of Claude Challe, demanding that they stop using the image of Buddha and instead creat their own brand.
The views expressed in this editorial do not necessarily reflect the opinions or views of The Thaiger or its staff
Keep in contact with The Thaiger by following our
Facebook page
.