Tour bus crash in northern Thailand injures 8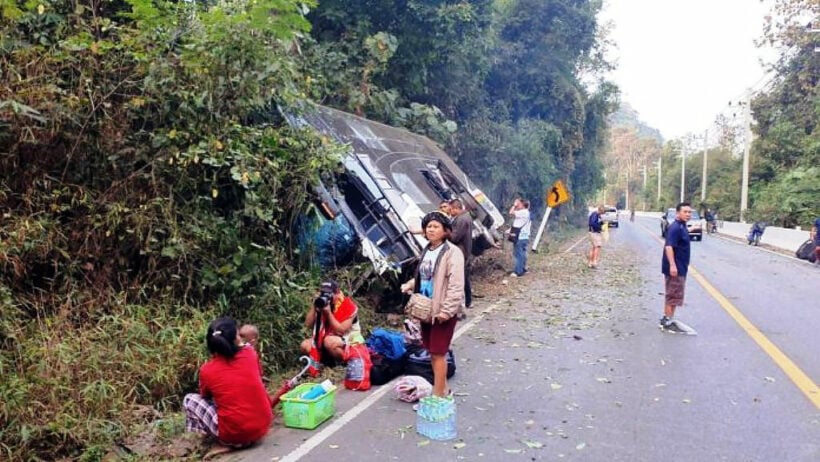 Eight people are injured, one seriously, after a tour bus crashed in northern Thailand's northern Nan Province yesterday morning. The bus skidded into a mountain slope at a curve in the main city district. Thai media report that the bus was found lying on its side when police and rescue workers arrived at the scene.
The 32 year old driver, Yutthapong Yangklang, was badly injured, while seven passengers sustained only minor injuries. All were given first aid before being taken to hospital. Police say the bus was using GPS to navigate but somehow the system incorrectly guided it to Ban Luang district.
The driver turned around to correct his course and head for the city, but on the way to Pua district, while driving alongside a mountainous slope, the bus experienced 'brake failure' on a sharp curve. The driver swerved right to stop the bus, but hit the slope.
Police have advised visitors travelling to Nan to ask directions from local residents, or to consult relevant agencies about routes if they are unfamiliar with the area, as the route can be confusing.
SOURCE: The Chiang Rai Times
Keep in contact with The Thaiger by following our
Facebook page
.
Former deputy commerce minister and police lieutenant arrested for suspected murder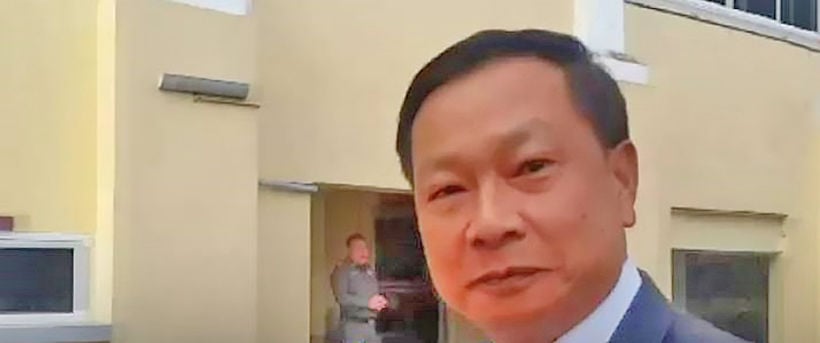 Former deputy commerce minister and police lieutenant colonel Banyin Tangpakorn was arrested this morning, along with two other people, in the central province of Nakhon Sawan. Police believe the three were involved in the disappearance of the brother of a senior Criminal Court judge. Banyin is a former MP for Nakhon Sawan, of the now-defunct Palang Prachachon party. The arrest comes after police received a tip implicating him in the disappearance.
Police say the judge's brother, whose name has been withheld, was kidnapped by a group of men on February 4 and forced into a taxi. The incident took place in front of the Bangkok South Criminal Court between 4 and 5pm. The victim has not been seen since and is believed to have been murdered.
One of the suspects allegedly said the brother had indeed been murdered and his body dumped into a river in Nakhon Sawan. A team of divers is to be deployed to search the spot where the body was reportedly dumped.
According to authorities, CCTV footage taken from in front of the court shows Banyin among the alleged abductors. It's alleged that Banyin later called the victim's younger brother, the judge, demanding he be acquitted in an ongoing case in a case the judge was handling.
In the case, Banyin was charged with falsifying documents and using the fake documents in the transfer to himself of about 300 million baht in shares belonging to Chuwong sae Tang, a wealthy construction contractor. Chuwong was later found dead in a suspicious road accident, in the company of Banyin.
The Bangkok South Criminal Court is due to hand down a verdict in the share transfer case on March 20.
SOURCE: Thai PBS World| Bangkok Post
Keep in contact with The Thaiger by following our
Facebook page
.
Suspected forest fire arsonist arrested in Lampang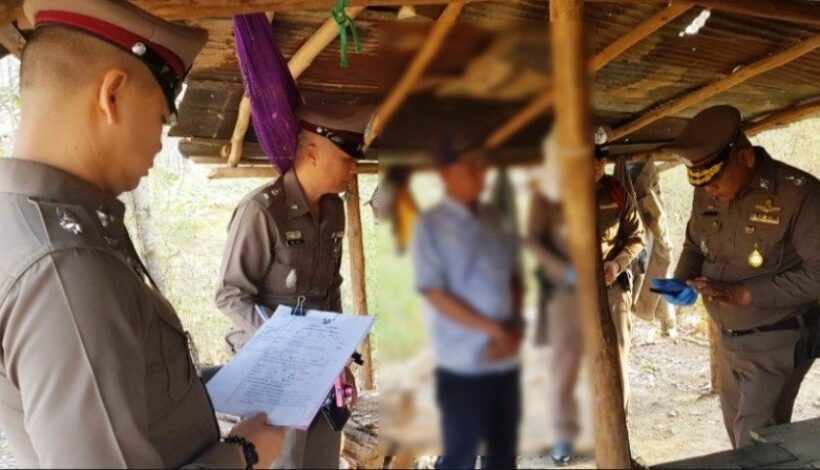 Despite prohibitions on agricultural burning, wildfires continue ravaging forests across Thailand's North. Now, police have arrested an arsonist suspected of starting forest fires in the northern province of Lampang. Forest rangers suspect he started fires in the Mae Jang forest reserve.
Udomsilp Thithamma was arrested at his shelter in the compound of a rock crushing plant. Bundles of mosquito repellent sticks bound with matches were found there during a raid. Udomsilp reportedly claimed they were intended for burning grass and shrubs on his farm land, which is prohibited.
Forest Department director-general Atthaphol Charoenchansa told Thai media that officials were tipped off by villagers that the suspect had set several fires in the Mae Jang forest reserve, damaging about 16 hectares of forest. He says officials dismissed the suspect's claim and are investigating whether others are involved.
A conviction for setting fire to forests is subject to a prison term of up to 20 years and/or a maximum fine of two million baht.
Wildfires, largely due to crop field burning, continue destroying forests across Thailand, especially in the North. The hardest-hit area is Lampang province, where fires have ravaged national park and wildlife sanctuary areas.
Officials of the Doi Pha Mueang Wildlife Sanctuary in Lampang say the forest fires also wiped out 13 Rai of forest in a single day, including seven rai in conservation areas of Tham Pha Thai National Park.
SOURCE: Chiang Rai Times
Keep in contact with The Thaiger by following our
Facebook page
.
Used-car dealer, entire family dead in mass suicide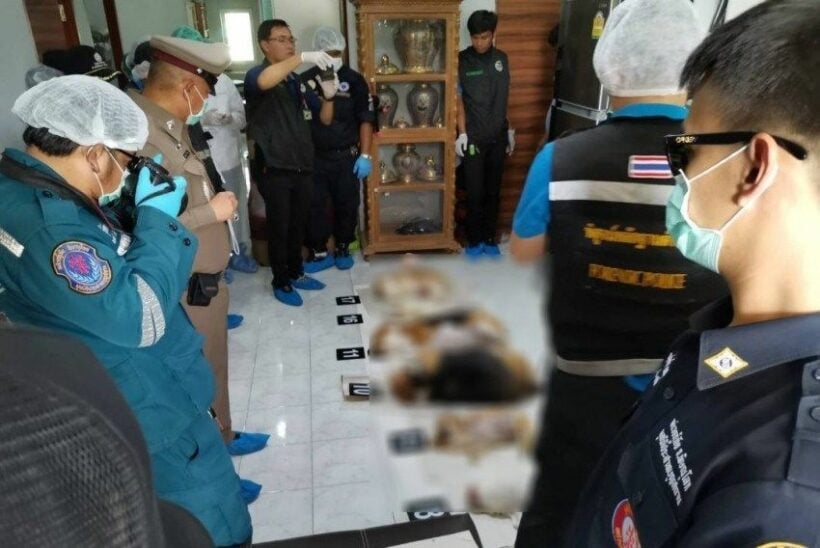 A used car dealer and his entire family in the northern province of Phitsanulok have been found dead, in an apparent mass suicide. Even the family dogs were not spared. The family were found asphyxiated, with a lit charcoal stove in the room. Police were called yesterday after relatives found the bodies. There were five dead people and six dogs in a bedroom, and a still-warm charcoal stove.
The victims were identified as Kanthaphon Paenwong, owner of Kanthaphon Auto car tent; his mother Sunisa Paenwong; his elder sister Suthiporn Paenwpong; his wife Yodkhwan Paenwong and their 13-year-old son Rachatha.
Kanthapong reportedly had debts of over 10 million baht. Two notes, dated February 12 and 16, were found in a mobile phone belonging to one of the victims. Police say the notes were about money the family owed in order to remain in business. They had tried everything they could, but to no avail, the notes said. They were "at a deadlock."
A source says it appeared the five family members took tranquilizer pills and placed the charcoal stove inside the bedroom.
The Bangkok Post reports that a relative told police he had been in contact with the family at around 11pm Wednesday, but had been unable to raise them since.
He became worried and yesterday he and other family members went to the house to find the door locked. He asked his nephew to climb through a window and open the door. All the rooms inside the home were open, except for one bedroom, which was locked. The relative said they forced open the door and found the family and their dogs dead inside.
If you or anyone you know is in emotional distress, please contact the Samaritans of Thailand 24-hour hotline: 02 713 6791 (English), 02 713 6793 (Thai) or the Thai Mental Health Hotline at 1323 (Thai).
SOURCES: Chiang Rai Times | Bangkok Post
Keep in contact with The Thaiger by following our
Facebook page
.